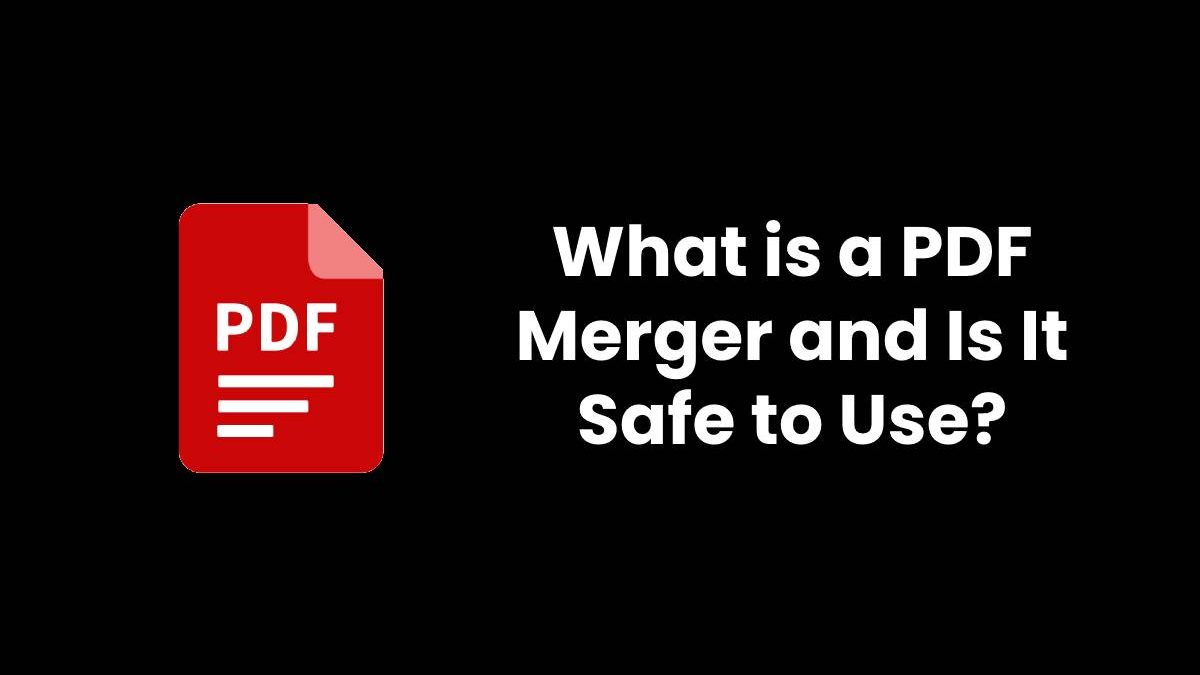 PDF Merger

We are now working from home more than ever and we need our work tools by our side. Our documents are with us and they may need alteration as per the requirements. That is why a PDF merger is necessary among other tools.
Here, we want to answer what a PDF merger is and if it's safe to use. If you have different PDF documents that you would like to combine into one, then this blog is for you. Presenting too many PDFs to those concerned is hectic since sorting out is another strenuous task.
So, let's address what will help you in merging and the safety concerns involved.
What is a PDF Merger?
A PDF is a portable document format that captures the printed elements in the form of an electronic image. People can always view that, print, and send among other things. Combining multiple PDFs into one is what we call merging and that is what a PDF merger does.
For the best results, using the best PDF merger is inevitable and that is why you are searching for the perfect solution. There are security concerns involved as we will see and you don't want to compromise that in this pandemic era.
Through merging, the tool can help add pages, reorder them, delete the ones you don't need, and perform other tasks such as editing and signing. Now that we understand the PDF merger, the next question is, is it safe to use?
The CocoDoc PDF Merger
There are numerous PDF mergers today, and they all claim to address the same problem – merging PDF files into one. Well, that's okay, but you need to know what you are using and if it will compromise your files.
The CocoDoc platform majors on PDFs, and one of the tasks it can help in performing is merging PDFs and keeping them secure. It's web-based, and that eliminates the need to download software for offline use.
So, whether you are on Mac, Windows, Android, or any other OS, all you need is an updated browser to work with it. Merging here starts with uploading the files you need to combine into one. After that, the merger will automatically combine the files you need.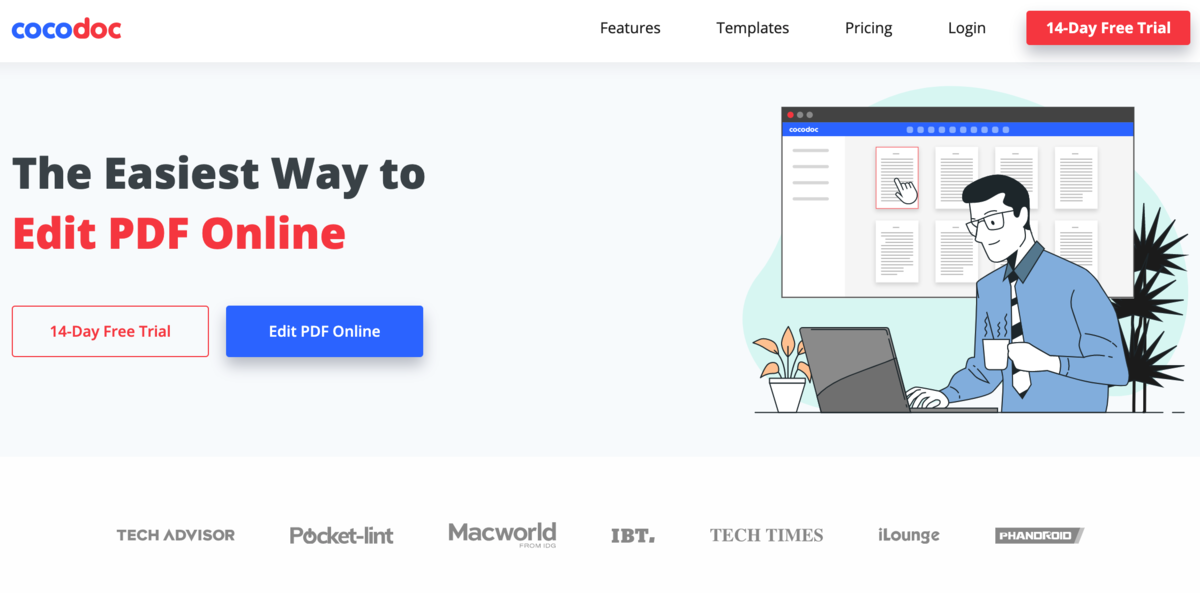 If you don't like the arrangement, the preview pane allows you to rearrange the files. So, there is no reason to get the wrong arrangement after the merger completes the task. Once everything is complete, you can download the file or store it in CocoDoc's cloud for later retrieval.
More to that includes sharing via social media, email, or integrating the PDF with your website.
What CocoDoc Fulfils During PDF Merging
Using CocoDoc is easy, and that starts with a user-friendly interface. While other tools prove to be helpful, the website delivers answers to the following reasons:
If you have different documents that address one project, combining them into one will make your work easier.
There may be several people working on the same project. Since every team player needs the document, merging the different parts of the PDF will make the work easier.
In research, you may have to deal with a lot of archived documents. To help in getting conclusive information, you need to deal with one document that has all the answers you are looking for.
You can trust CocoDoc to merge what you need to be as one and keep it safe with the above reasons. You may get information elsewhere that advises you against using online PDF mergers. The CocoDoc's team realized that a long time ago.
That is why they have addressed the concerns below.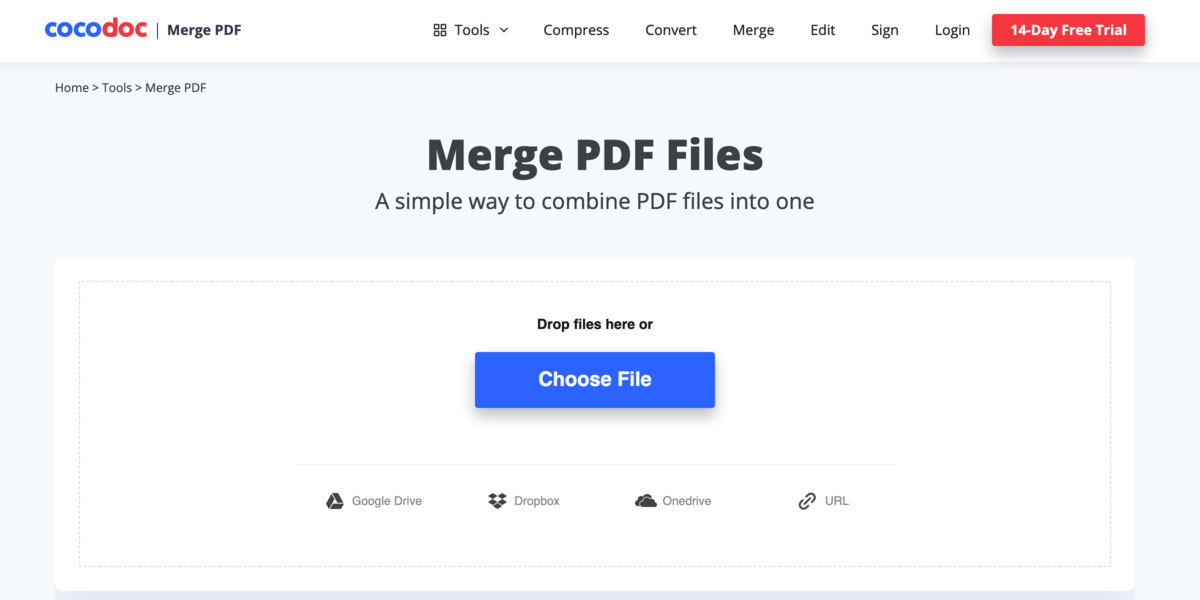 Why Should I Use the CocoDoc PDF Merger?
Enhanced Security
You will be using CocoDoc online, which means the PDFs will be going to the server. Most people are worried about unknown attacks. That is why the website is equipped with the latest security measures that follow HIPAA standards.
For the files, they are transferred via secure HTTPS protocol. So, if someone doesn't have a password for your account, there is no way to get the files.
Retained Quality
CocoDoc uses up-to-date and well-organized algorithms to merge the files. If you are worried about the quality, it's always maintained here so that you can get the files as desired. This is essential, especially in documents with images.
Merging Files Regardless of the Size
This is one of the few platforms known to merge PDFs without worrying if the size will upload. CocoDoc takes in a few megabytes or gigabytes and proceeds to combine without any hiccups.
If the files are too large, you can use the shrinking tool to reduce the size and proceed to the merger. Everything will be swift since the website has all of these tools.
Guaranteed Privacy
Your PDFs may have sensitive information that may cause havoc when they land in the wrong hands. The servers storing the files have multiple layers of security protocols, and accessing them is only possible using your account credentials.
So, you have a platform that gives you access to the files anywhere while protecting what you own.
Lots of More Features
What else do you want to do on your PDF? CocoDoc will help you in splitting it, signing, editing, and converting to other formats. The tools section is full of advanced features to help you manage your PDF wants online.
The best part is that you can use them all without downloading and installing any software.
Conclusion
We now know what a PDF merger involves and if it's safe for use. Currently, we have online platforms offering the service, and you may wonder if they are safe or not. For CocoDoc, it's a trusted platform that millions of users are utilizing worldwide.
Therefore, you can join the wagon based on the proof of information from the users across all continents. On the other hand, if you find a suitable platform, it's essential to verify if it's the best and will safeguard the files and the quality desired.
Related posts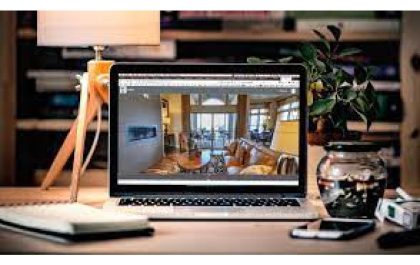 SeekBeak: A Simplified Solution for Interactive 360° Virtual Tours
Businesses constantly seek innovative ways to engage with their audience. One of the most effective ways to do so is…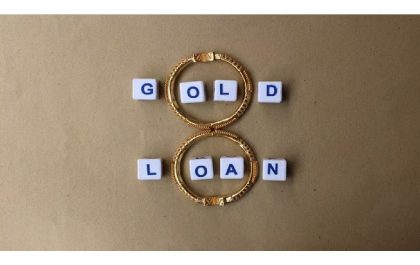 Benefits of Using a Gold Loan Calculator
Are you looking for a convenient way to secure a loan without sacrificing security? A Gold Loan Calculator can provide…