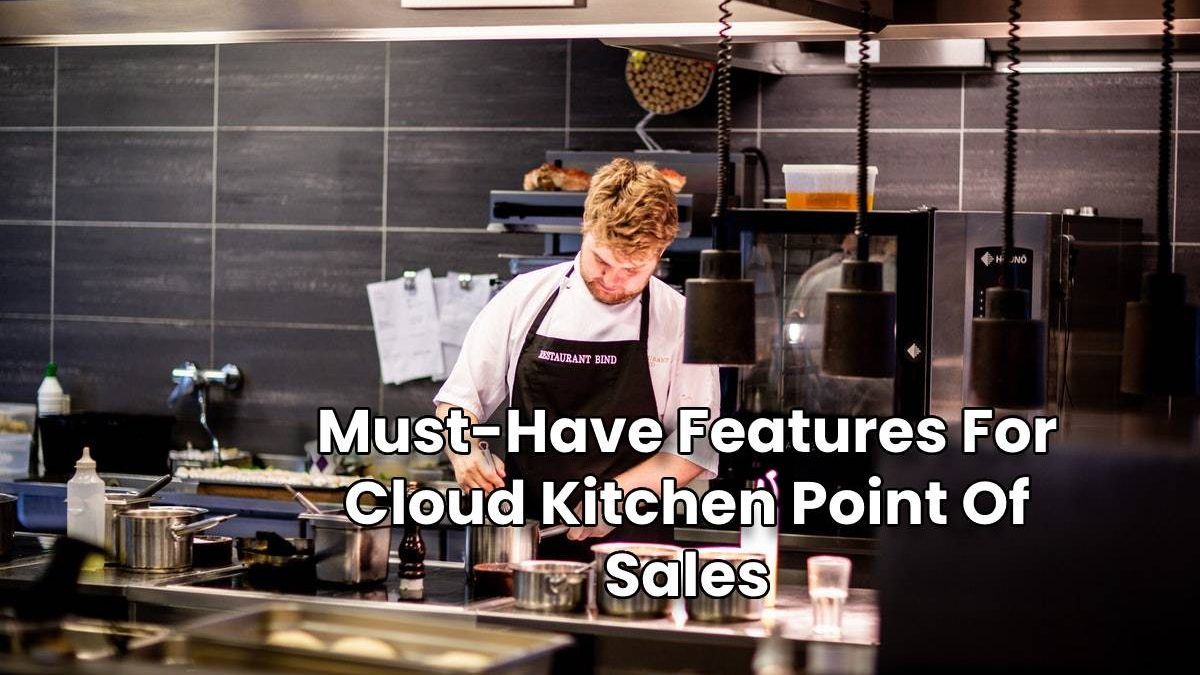 Must-Have Features For Cloud Kitchen Point Of Sales
The food industry is transforming. The pandemic has taught the world that digital is the way of the future. It is time to go digital in order for a restaurant to thrive! Globally, the online food delivery market is expected to grow from $35 billion to $365 billion by the next 10 years. The world has shifted to the cloud kitchen. Wait! Do you know what cloud kitchen is?
Cloud kitchens are exclusively intended for online ordering and delivery. They're also known as ghost kitchens, virtual restaurants, and restaurant-as-a-service. A cloud kitchen business primarily accepts orders online from third-party online food aggregators and its website with online ordering capabilities.
Cloud kitchens are an appealing way for your food business to capitalize on changes in the food delivery market due to their efficient operations and low entry barriers.
Features for cloud kitchen
If you're unfamiliar with cloud kitchens and how they work, now is the time to learn! We'll talk about the features that every cloud kitchen should have.
Menu geared toward customers
When creating a menu for a ghost kitchen, you take a detour. You want to be able to customize your menu within each food delivery app. As a result, customers can combine menu items to create their ideal order. Your primary focus is on dishes that are simple to bake or prepare.
You should also make sure that the items on your menu are simple to deliver to customers. So, select menu items that taste best when delivered and avoid items that don't travel well. Because of the nature of the business, becoming proficient in menu engineering for ghost kitchens is especially important.
Collaboration with a variety of delivery services
There are numerous advantages to using a food delivery service. It increases your revenue, broadens your customer base, provides your customers with various options, and provides unparalleled convenience. To deliver food for off-premises dining, cloud kitchens rely on orders received through their website or through delivery apps such as UberEats, Deliveroo, and Grubhub.
More than that, even if you don't have a website, this is a great way to get your food out there. As a result, a strong partnership with delivery services is an important feature that must be present in your cloud kitchen.
Marketing via email
Even though email marketing is not a new concept, it is still effective when it comes to marketing a Cloud Kitchen. Indeed, sending your regular customers messages with exclusive offers and emails with your new menu items or contests that you plan to run will keep you top of mind in their minds.
Budget for marketing
Because cloud kitchens do not have a physical location, people will not notice them while walking around the city. Furthermore, buyers may be concerned about the quality of food served. As a result, you must invest in marketing your cloud kitchen. This marketing can be done on various platforms such as Facebook, Instagram, and Twitter, among others.
Dedicated team
You can cook up more orders with a dedicated onsite team, ensuring each order is delivered to the correct delivery driver. This will expedite the delivery of your order to your customers. As a result, having a dedicated team is one of the most important features of a cloud kitchen.
Fantastic packaging
Consider investing in branded packaging to differentiate yourself from the competition. When you run a cloud kitchen, one of the most important physical representations of your business is your packaging. That is why it is critical to place your brand's identity prominently on your packaging. Customers are more likely to return for more if you provide an experience in addition to food.
The Advantages of Quality Packaging for Cloud Kitchen
Quality packaging allows you to establish a personal connection with your customers.
High-quality packaging increases customer retention.
Brand positioning is aided by packaging.
Software that is integrated
When handling orders manually, there is a high risk of missing out on orders if there is no integrated software that manages orders centrally. As we all know, orders come in from various platforms in the cloud kitchen.
With an integrated restaurant custom Point of Sale system, you can keep track of orders from each platform and see which one is performing the best for you.
Excellent location
The cloud kitchen does not require a lot of visibility. A single brand cloud kitchen can easily be operated within a 300 Sq Ft area. However, the selection is critical because it should be in a high-demand area for food.
The Advantages of Cloud Kitchen
Because of the booming food delivery industry, cloud kitchens are quickly gaining popularity. Cloud kitchens allow users to focus on food preparation and product marketing while reducing the administrative burden.
The following are the advantages of cloud kitchen:
Less investment is required
Cloud kitchens require less investment to open because they no longer require a prime location with high foot traffic, lowering real-estate costs. A cloud kitchen can be opened for one-third the cost of a traditional dine-in restaurant.
Simple Expansion
Because the operation is limited to a kitchen, the total Capex cost is significantly lower than that of a full-fledged restaurant. You can have multiple brands under the same roof, which greatly reduces investment.
Convenient
Consider running a food business and being able to concentrate solely on your customer and food product. This is made possible by cloud kitchens!
Human Resources Are Scarce
Cloud kitchens do not require a large number of employees. The team consists primarily of the head chef, junior chef(s), and an assistant.
Conclusion
The majority of the factors are similar to those found in any food delivery packaging. However, some of the most important points are unique to cloud kitchen scenarios. Cloud kitchen business models are still evolving, and newer and more convenient forms of cloud kitchens may emerge in the near future. Because the cloud kitchen business has so much untapped potential, now may be the best time to invest in a cloud kitchen business model. We hope you found this comprehensive guide to pos software for cloud kitchen operations useful and that it will assist you in opening your cloud or delivery kitchen restaurant.
Related posts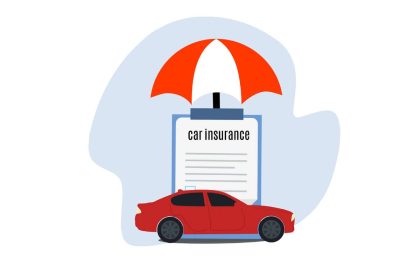 Is Zero Depreciation Car Insurance Worth the Investment?
When it comes to safeguarding your vehicle, insurance stands as a pivotal consideration. Among the multitude of insurance options available,…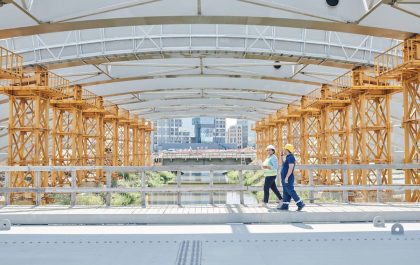 Streamlining Construction Projects with Managed IT: A Game-Changer for Efficiency
In the fast-paced world of construction, efficiency isn't just a buzzword—it's the cornerstone of success. Imagine a world where project…