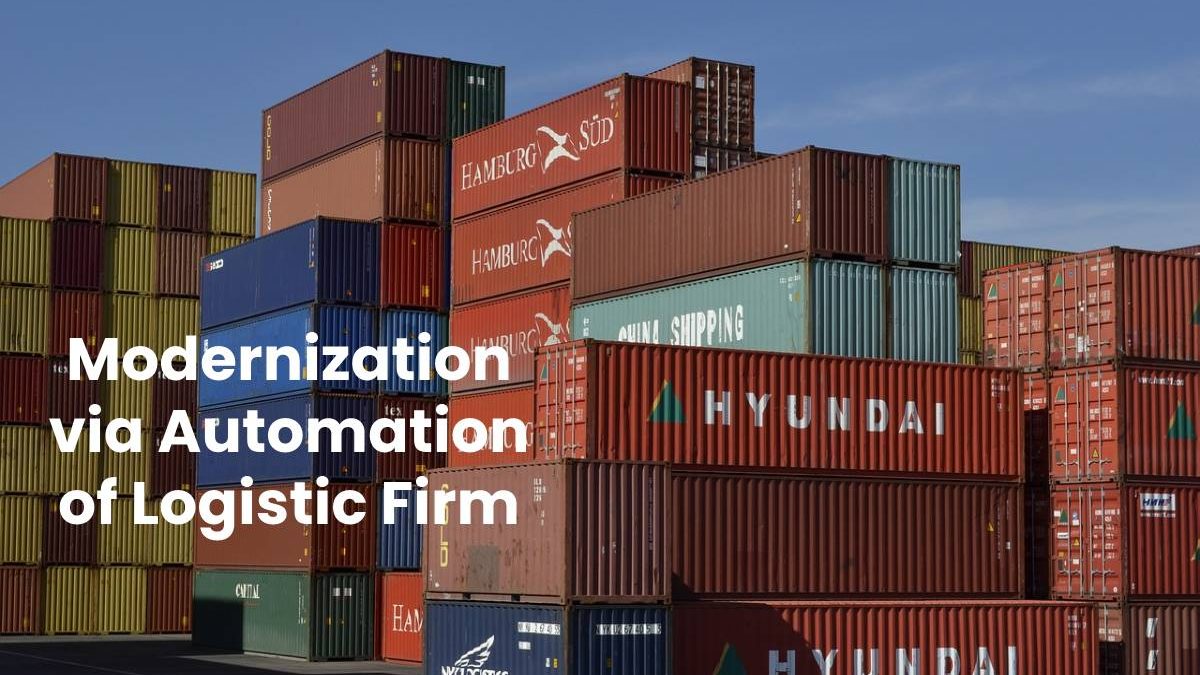 Modernization via Automation of Logistic Firm
Modernization has significantly transformed the way we lead our lives and there will be a constant progression, and the changes are inevitable. The present world is closer than ever before. States and cities are interconnected with the rest of the world by their partnership in international movements of products and services, including information, capital, and people. As e-commerce volumes rise, many logistics and parcel companies believe automation is the answer.
The transportation and warehousing industry could primarily benefit from the automation potential. Before we begin to unlock the automation potential in the latter part of this blog post, first, let us understand what we refer to as automation and the recent trends in logistics. Automation relates to the use of control systems, machinery or software to improve the productivity and effectiveness of operations.
The process usually begins in a warehouse or distribution centre, with a lesser human intervention. Supply chain procurement, distribution, route tracking, freight management, warehouse inventory management, customer service, reverse logistics etc., comes under the purview of automation. Supply Chain members and logistics software for small businesses felt the necessity for overall cost reduction through logistics and transportation processes automation under the pressure of changing circumstances.
We have seen that the global financial crisis interrupted the development in 2007–08. Come 2019 – The covid-19 pandemic disrupted us and it still does. The unspoken rule across any trade is that disruptive forces are continually at play, reshaping how organizations think about technological advances, control business, and look into the future.
Such disruptions impact the logistics sector relatively to a great extent. To remain in competition and active in the market, logistics companies must embrace emerging trends. Logistics companies must find new strategies like exploring new technologies and automation to stay plugged in to the latest trends. Utilizing these trends to capitalize on traditional and updated technologies is the pathway to success. Let's discuss the automation trends and the underlying technologies.
Technology Modernization and Automation Trends Enabling Logistic Firms
1. RFID
Radio-frequency Identity (RFID) is a chip that promises to give us real-time tracking information. Companies also need file-based integration technology to connect these chips to computing core systems to transfer documents. These are stored to analyze for insight and decision making.
Further, logistics companies use RFID technology to blend traditional technology like barcode labels. Barcode labels are cost-effective and well established. The systems and business processes are well-understood and common.
RFID in logistics can optimize routes and real-time tracking of goods in transit. RFID systems can also provide accurate supply chain location and quantity in real-time. RFID integration allows businesses to be proactive. For example, change to a different route due to unprecedented weather or accidents. Such precision is possible with RFID technology as it tracks the vehicle to the exact location at any given point.
It is better to integrate new technologies with the existing framework as we call 'mix and match' traditional with the emerging trends to be most successful. It is unwise for companies to replace the current and well-established business process altogether.
2. Cloud Logistics
Cloud logistics offers the best integration among many stakeholders on a single platform. Moreover, it is available to all participants from any device at all times. With the help of Cloud based inventory management system you can eliminate the need of operating different data servers for various parties. Cloud Logistics helps in the decision-making process efficiently. Mutual and beneficial cooperation between parties makes effective supply chain management. It not only assists in reducing costs but also improves the vehicle's efficiency to full loads, increases profitability, increases production demands, seamless schedule deliveries, and so on.
3. Artificial Intelligence
Customer support, research assistance, virtual assistant, and data input have become standard logistics protocols. Developing Artificial Intelligence(AI) in logistics enhances time management and improves client satisfaction significantly.
Chatbots interact with customers as first-line support. Chatbots and virtual assistants are not uncommon in websites nowadays. It leads to a significant reduction in response time and leads to better customer satisfaction. Chatbots are wired for common problems that customers face in their daily operations. Other non-standard issues managed effectively with a human touch.
Research assistance helps reduce search time. AI uses visual recognition technology, automatic clustering and ontology to pull the results quickly.
Machine learning is part of AI wherein automated processing of emails, receipts, invoices, PDF files, spreadsheets, presentations, and other documents shared seamlessly. These integrations in logistics make a massive difference to the company from the word go.
4. Robotic Process Automation
Many 3PL (Third-party logistics) providers use RPA to process an email response to track shipment or request pick-up and delivery. RPA can extract shipment details from an email response and schedule jobs based on the assessed information, advise delivery agents, carriers on delivery and pick-up by obtaining information from authorized portals. Such operations do not take more time to complete. The entire batch of data processing takes just minutes rather than hours to accomplish.
RPA handles appointment times, schedules shipments, verifies the status of the carrier portals, job progress etc., gets updated automatically and accurately on clients' networks without needing to spend hours looking for this information.
5. Augmented Reality
When it comes to quality and time management in loading and unloading operations, Augmented Reality plays a significant role in logistics. It helps correct the mistakes in load distribution on a particular vehicle using 3D design to ensure the accuracy and safety of the delivery. AR processes real-world data feeds, images and information to calculate values. Warehouses too benefit from AR as the speed and accuracy for pick-up and delivery are managed efficiently across distribution centres.
Potential of Automation in Logistics Industry
Real-time access to loading and unloading
Automation leads to executing better business decisions. When you get real-time information about your shipment, it makes your job easier.
Reduction of mistakes and errors
Errors in logistics may cost your business. When your human resource can handle other important assignments, RPA works on data entry to reduce the number of mistakes resulting in increased shipping costs.
Enablement of organizational control
Logistics follow strict guidelines and protocols to ensure the safety and security of the goods in transits. Automation helps businesses adopt flexibility and at the same time guide internal and external users to follow strict rules and regulations to ensure efficient and profitable shipping.
Improvements in customer services
Real-time tracking, auto pick-up and delivery updates enhance customer services. Automation boosts business value and customer relationships.
Augment scalability and speed
Greater coordination is inevitable in warehouse management. The warehouse management system is one such application software that helps to manage such assignments at ease. Data analysis and invoice generation for different locations are processed in minutes. Consolidated reports automatically get generated to increase scheduling, routing, and tracking efficiency.
Key Takeaways
Logistics leaders recognize the necessity of bridging the gaps—within the systems, warehouses, processes and people. It also improves the connections between their customers and their suppliers. Automation resolves long-standing issues, improves the competitive position of the company.
It focuses on resolving problems of repetitive nature and streamlines the data to ensure the company's time utility goes in expansion, service and growth. Companies that show an upward curve in 2021 and beyond will embrace a combination of the top trends in logistics management to become immune to supply chain shocks.
Related posts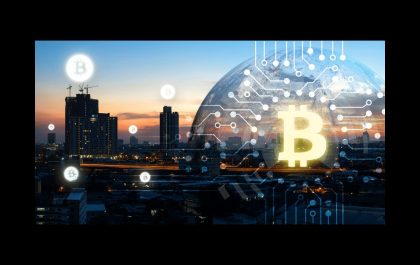 Empowering Bitcoin Users in DeFi: Harnessing the Potential of renBTC
The world of decentralized finance (DeFi) has been revolutionizing the financial landscape, providing individuals with unprecedented control over their assets…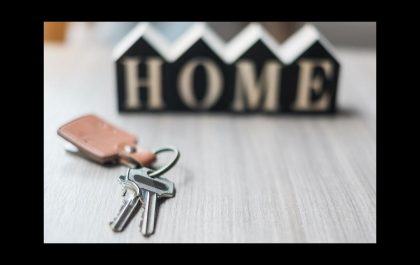 5 Tips When Purchasing Your First Home
Home ownership is a big financial commitment and there is a lot of information to take in. These 5 tips…