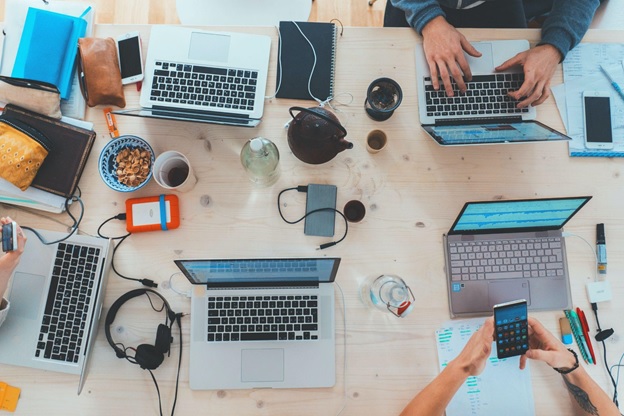 Managed IT Services: Why you need them
One of the most crucial decisions you will make as a business owner is whether or not to hire a technology services company. Whether you're looking for business IT support in London or anywhere else, it's important to know whether you need managed IT services for your business. Make sure to check out your local technology service companies to see if they charge more for managed IT services in London, or wherever your local area may be, as some IT Service companies often charge more for it! This blog post talks about why managed IT service providers are worth the investment and how they can help your company grow.
1. Make sure to keep the core goals in mind.
As your company grows, so will its IT requirements. Your IT staff may be able to handle some of the additional work, but they will most likely become overtaxed and unable to scale according to your organization's demands, forcing you to delegate additional responsibilities to non-IT personnel who might distract from core business objectives.
One of the advantages of managed services is that it allows your staff to focus on the responsibilities for which they were hired while also allowing you to fill any holes as needed. A legitimate managed services firm would provide a customizable service model so you can choose how much help you require, whether it's simply keeping the lights on or outsourcing your entire operation.
2. Get the Expertise You Require
New technologies are often accompanied by new problems that your current IT staff may not be trained to handle. There's also the issue of management: Regardless of whether your solutions are in the cloud or on-premises, you'll need a large number of resources to run them, which might be tough if your IT department is just a one-person shop
Recruiting new employees might help with both of these difficulties, but onboarding and training new personnel may be costly. For training alone, it costs more than $1,886 per employee. There's also an ongoing IT talent shortage to consider.
One of the most appealing features of a managed services approach is that you may hire an entire team of IT professionals at a set monthly cost. Some Managed Services Providers (MSPs) operate in a collaborative manner, allowing you to add or remove personnel from your team as needed based on each project's needs. System engineers, technical consultants,
3. Keep Costs Low
One of the most apparent advantages of managed services is that they save money on labor and eliminate the cost of training new IT employees. It's self-evident how desirable it is to be able to utilize people, and most MSPs offer a mix of onshore and offshore resources, lowering the median effective rate while expanding your resource pool.
The good news is that because you have a service level agreement tailored to your organization's specific requirements, you'll never have to worry about unanticipated service costs again. Your company may already be reaping the benefits of this change from a capital expenditure approach to an operational cost model by looking for someone who has a strong strategic relationship with your solutions or cloud.
4. Scale up or down as required.
You'll need to upgrade or downsize your system in order to meet future demands. Since Dynamics 365 is inherently expandable, you may still require more support in the future. MSPs can react promptly to changes in demand and ensure that there are no outages as long as no serious issues arise.
Look for an MSP that has a large number of consultants (and can recruit more as needed) and offers sophisticated services like proactive monitoring, enhanced service release management, reporting, and other goodies to get the most out of your collaboration.
5. You get support anytime you need it.
You'll never have to worry about availability with an MSP, as most MSPs provide 24/7 flexibility, on-call options, and weekend support (though keep in mind that these are sometimes available at a price). Look for a worldwide firm with global support and availability to see if it will work around your time zone. You can be certain that assistance is accessible at any time of day or night, so you may rest assured that help is readily available whenever you need it.
6. Reduce the Costs of an Unplanned Outage(downtime)
Managed services have several advantages over self-managed service providers. The most significant of which is that MSPs take a proactive maintenance approach rather than waiting for something to break down. To detect, diagnose, and repair potential problems before they become an issue, MSPs use remote monitoring and management. Given that network, outages can cost businesses up
If something goes wrong, an MSP may give expert backup and recovery services to get your computers up and running again.
7. Get a Reliable Contact Point
When you work with an MSP, you'll be dealing with a small team that knows your company and its solutions inside and out, led by a single customer success manager (CSM). Your CSM will work as a dependable, single point of contact for you and your vendors, managing any concerns on your behalf. There is an established escalation path and a backup contact available if your CSM is unavailable for any reason; thus, you'll always have someone on your side.
8. Get Help for Security & Compliance
Data management platforms like Dynamics 365 collect and analyze an enormous quantity of data on a daily basis in order to help your company — data that must be kept securely secure and compliant with industry standards. Unfortunately, MSPs cannot fulfill corporate legal needs; however, your MSP may collaborate with your legal team to determine which regulations it should be aware of so
What to Look for in an MSP
We've covered a number of the characteristics to look for in a managed services provider throughout this essay, and it's time to summarize. The ideal MSP should possess the following qualities:
Provide a range of service choices.
Take a collaborative approach to managed services.
Create a solid strategic relationship with your solutions or cloud service provider. Create a strong partnership with either your solutions or cloud service provider.
There are several consultants available.
Advanced services are available.
Allow you to work across many time zones.
Assist with around-the-clock service.
For routine maintenance, use remote monitoring and management to schedule it ahead of time.
Make sure to have a good backup and recovery plan in place.
Assign a single point of contact that is dedicated to your firm and is available 24 hours a day, 7 days a week.
Provide a second contact if there is an established escalation path.
Work with your legal team to address any concerns regarding compliance.
If your MSP meets all of these criteria, you may trust that your IT infrastructure is in capable hands.
Related posts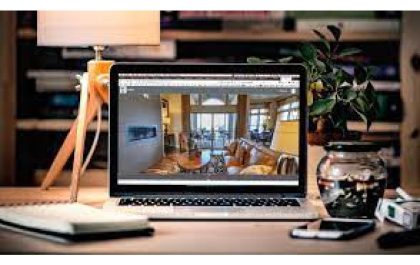 SeekBeak: A Simplified Solution for Interactive 360° Virtual Tours
Businesses constantly seek innovative ways to engage with their audience. One of the most effective ways to do so is…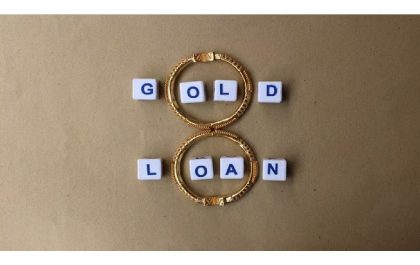 Benefits of Using a Gold Loan Calculator
Are you looking for a convenient way to secure a loan without sacrificing security? A Gold Loan Calculator can provide…