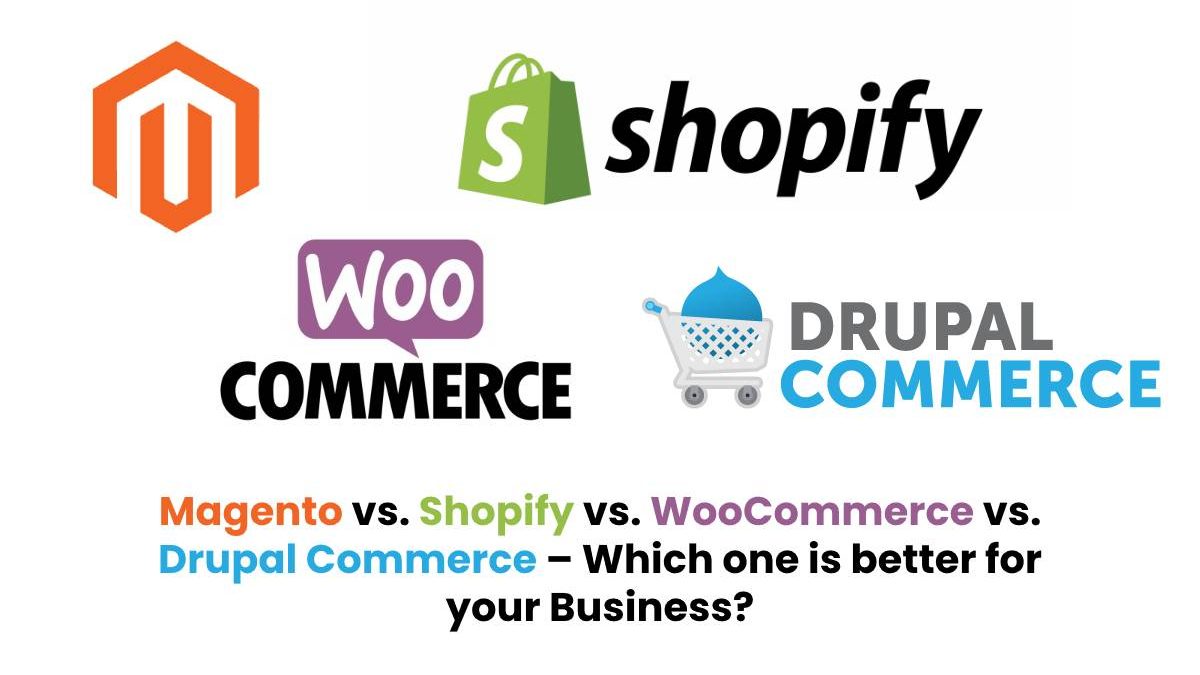 Have you ever thought about which one is more suitable for your e-commerce business among Magento, Shopify, Woo Commerce, and Drupal Commerce? To find out the one, you have to know all pros and cons of all the four mentioned platforms. So, if you want to get your hands on the perfect one for eCommerce development, let's start reading this guide.
1. Magento
Magento is popular to build E-Commerce development. Small as well as large-scale businesses use this open-source platform. First launched in 2008 March, Magento now uses many frameworks including Laminus, Symfony, etc. It further uses MySQL, MariaDB relational database system, and elements from the Zend Framework. The best part of Magento is that more than 100,000 stores have been created using this platform up until now.
Here are some pros and cons of Magento.
Pros:
It is a secure e-commerce platform that provides significant performance and security improvements, especially when connected to PHP 7+
It is an extremely user-friendly and highly customizable ecommerce You can probably do everything possible with your website using Magento partner
Improved coding patterns
Cons:
Without deep knowledge about coding, you cannot get your hands on the Magento e-commerce platform
You must host your website using other platforms, although it is an open-source platform
You have to depend on custom-developed themes and third-party developers if your website doesn't have any theme
2. Shopify
First founded in 2004, Shopify is another great e-commerce development platform. However, unlike most other e-commerce development platforms, Shopify offers retailers a suite of various services, including marketing, payment, shipping, customer engagement tools, etc. As of May 2021, Shopify currently has more than 1,700,000 businesses in approximately 175 different countries. One great thing about Shopify is that it comes with its very own payment gateway, which is perfect for branding with physical stores.
Pros:
Shopify comes with the largest customer support service that provides 24/7 live chat, phone calls, email facilities to all customers
Shopify contains more than 100 predesigned storefront themes, which are easy to navigate and use for all types of users
It provides all customers with multiple payment options and 25+ getaways, including cryptocurrency. With Shopify, you can use Bitcoin, Dogecoin, Ethereum, and other cryptocurrencies
Cons:
However, Shopify comes with more than 100 pre-designed themes; the end-user can only use only 10 of them. To use the rest 90, the user has to pay
Once you make a sale through any of Shopify's dedicated gateways, you must pay transaction fees
You cannot make a unique product portfolio with Shopify since it only accepts three different products attributes
3. Woo Commerce
Woo Commerce is a customizable and open-source e-commerce development platform built on WordPress. Whether you are launching a business, taking a prevailing store online, or designing websites for your clients, WooCommerce is always helpful. Additionally, this platform offers flexible and secure payments and accepts credit cards, bank transfers, checks, etc. Managing orders on WooCommerce is hassle-free since it offers automatic tax calculation, live shipping rates, and more.
Pros:
WooCommerce comes with multiple themes, specially designed to support websites that use this as their e-commerce development platform
No other platform offers customization as Woo Commerce does. You can develop your e-commerce store using this platform and give it a completely different individuality
This e-commerce platform helps users to keep a closer eye on their diagram, ranking, performance, and metadata
It is an extremely SEO friendly platform
Cons:
This platform does not come with a strong customer support service
Websites that do not use WordPress for their content management cannot use WooCommerce
Although the base programs provided by this platform are free, if you want to enjoy the add-ons, you have to pay a lot more than you have ever thought.
4. Drupal Commerce
It is another user-friendly ecommerce development platform that is known for its high speed and strong content management system or CMS. If you want to make a trading website from scratch, using Drupal Commerce is probably the best choice.
Pros:
The CMS, being extremely strong, allows users to use the same type of content from different pages
It is a complete platform in itself where you do not need to use any add ONS or extensions for developing your e-commerce website
Drupal Commerce allows managing users from the control panel
Cons:
It is not a platform for beginners
Drupal Commerce is a high-end platform. Therefore, if you want to switch to this platform, you must forget the cheap hosting.
Conclusion
Now that I know the differences between Magento, Shopify, Woo Commerce, and Drupal Commerce, hopefully, selecting the one depending on your preferences and requirements will become easier. So, select the e-commerce development platform that matches your requirements today.
Related posts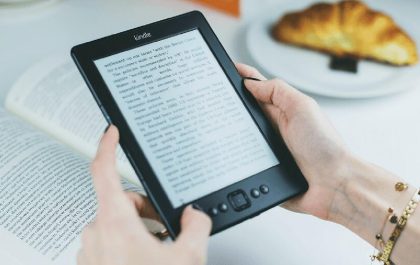 6 Ways to Create an eBook Faster
Discover six transformative methods to accelerate your eBook creation process. Dive into a blend of modern technology and classic strategies…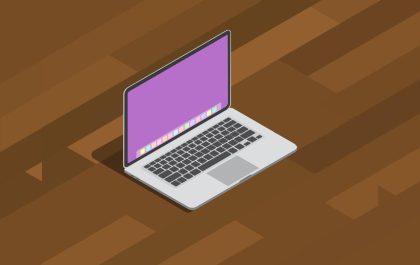 Tips for Choosing the Perfect Desktop Docked Search Utility App
Tips for Choosing the Perfect Desktop Docked Search Utility App In the business world, efficiency is the key to success….