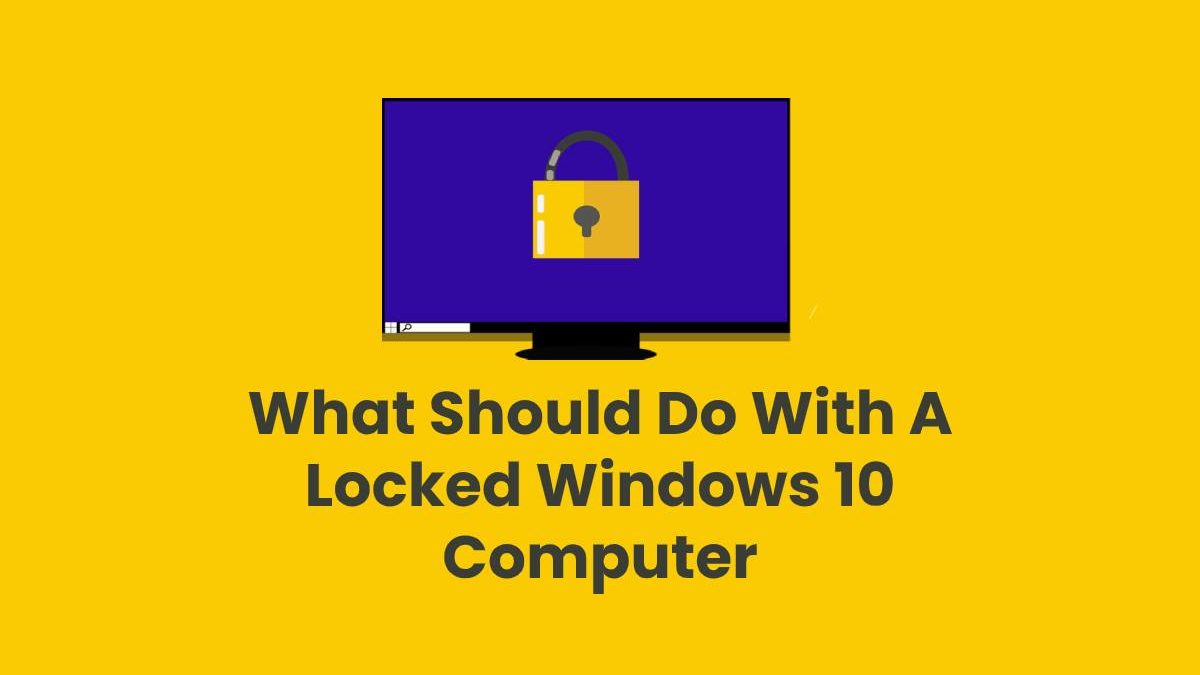 It's true that we often get careless and make a hurry to change the passwords to ensure our data security. But this smartness pulls back us to stress to remember the password just set around. No doubt it drains our energy and time in a most vulnerable way leaving us nowhere in panic. Also, the user tends to search for many options online and get into a great dilemma about what and how to do to resolve this issue. Not worry anymore, we are here with some great solutions that could help you out to deal with a locked windows 10 computer. Let's follow these methods described in simple steps to bypass admin password to open a locked windows 10 computer.
Bypass Windows 10 Admin Password #1: Using Microsoft Account
Microsoft Account acquires an online utility to the worldwide users to open a locked windows 10 computer if they are having a Microsoft Account user ID & password. So it's very simple to get back your lost account on PC having windows 10 without wasting any time.
*Here the user needs a mobile or another PC specifically to make the changes.
Step 1: Simply browse the official link https://account.live.com/password/reset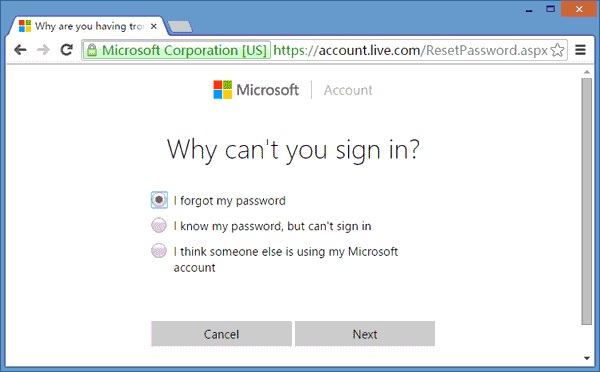 Step 2: Suddenly a page having a window box "Recover Your Account" will open here an ask you to fill the sign-in details. But you've to choose "I forgot my password" from few options given on the page and tap <Next> to go further.
Step 3:  Just enter the email address you're using for Microsoft and fill the Captcha to ensure you're not a robot.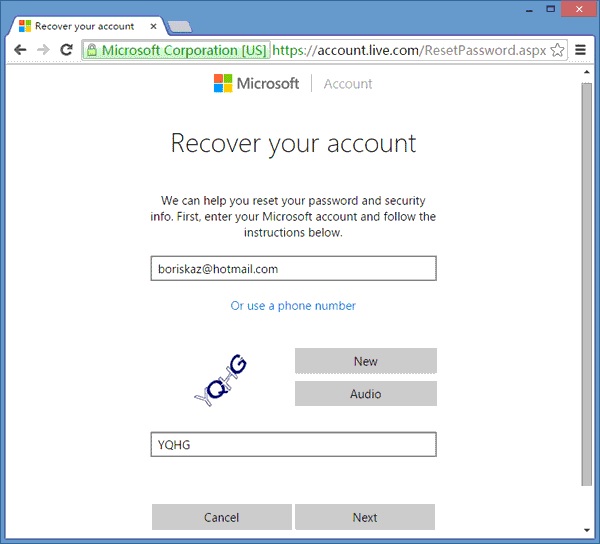 Step 4: Sooner the Microsoft will send a code to the user to verify its user's credibility. When you enter the code sent through the linked email-id/or the mobile number you'll be switch to a new Window box "Reset your Password" allowing you to create a new password.
Step 5: Re-enter the new password to confirm. The user will be greeted "Your password is changed" with assuring you that your account has recovered.
Step 6: If you've successfully recovered your Microsoft account you can unlock your Windows 10 computer with your Microsoft Account that is recently reset with a new password. Ensure you are having perfect online connectivity during sign-in to your PC windows 10.
Bypass Windows 10 Admin Password #2: Using Windows 10 Password Reset Software
Windows 10 Password Reset Software is developed as Windows-based professional password reset software to reset and bypass the lost standard, guest, user as well as administrator passwords for all existing Windows versions. It has significant capacity to unlock laptops and computers to get access to the windows without losing any data files or tempering system applications.Not much computer expertise is required if followed all the steps carefully to initialise the software and its boot operations.For its outstanding functionality,flexible approaches,and user-friendly interface Windows 10 Password Reset Software is a proven Windows Password Re-fixer tool. It conveys another easy method to unlock computer with the help of a password reset disc which further bypass Windows admin password to crack computer without any data distress.
Part 1:Create a password reset disc to boot the locked Windows PC
Step 1:Let's start with "Download and install" Windows 10 Password Reset Software to different PC.
Step 2:Launch it and access this software, once the installation is complete follow all the instructions directed to create a password reset disc.
Step 3:Burn the ISO files to the USB flash drive (*we've chosen USB to perform) by using Windows 10 Password Reset Software to create a password reset disc.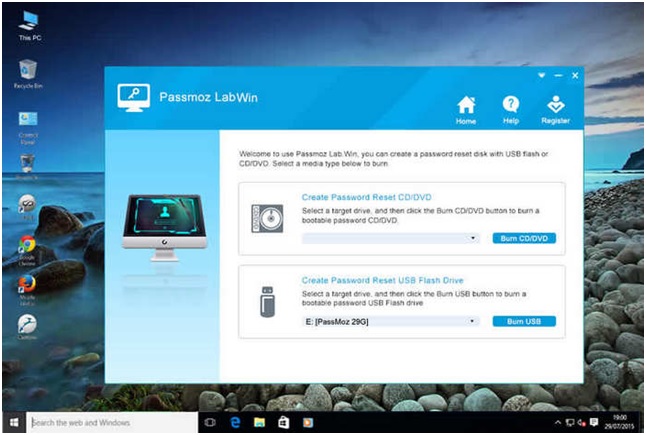 Part 2: Boot the locked device with the help of USB drive as password reset disc
Step 1:Take out the USB drive from the computer and insert it to the locked Windows computer and restart device while pressing ESC or F12 key to enter into the BIOS Setup of your device.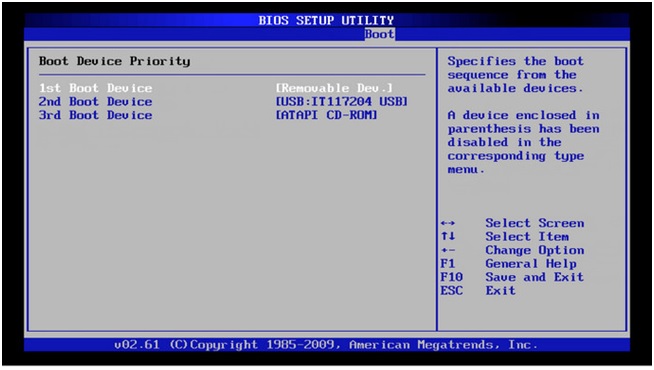 Step 2:Enter into Bios Menu Settings locate and select for the USB drive to change the Boot order to let it "Boot from the created password reset disc". Press <Enter> key to done the boot process.
Part 3:Reset windows password of  user account to unlock the computer
Step 1:While the system boot the Windows 10 Password Reset Software will execute and display a window on your computer screen to select a few options highlighted and confirm the further process.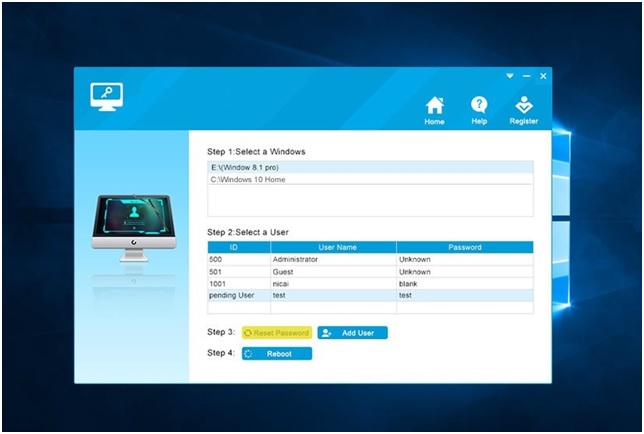 Select for windows (Choose the windows)
Select User account (you want to reset the password for)
Reset Password (will remove the password)
And then Reboot (to start fresh)
Step 2:Once the process ends the windows 10 computer gets unlocked and Windows are accessible to the user after bypassing the admin password.
Bypass Windows 10 Admin Password #3: Using Factory Reset
In case you find no way and still, you're confused about what should do with locked windows 10 computer then definitely factory reset is the only way to get access to your Windows 10 PC again. It will indeed delete your all data and information but you can be lucky enough if you keep a backup of your data regularly.  Let's see how this works.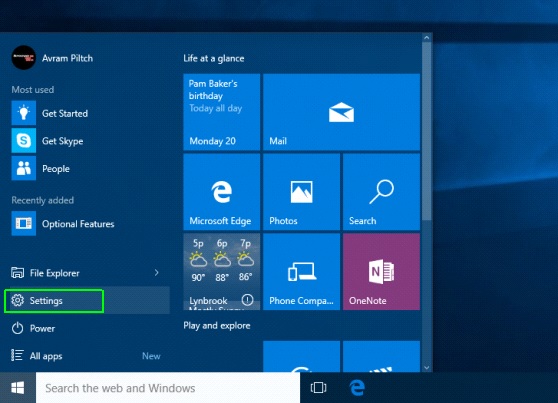 Step 1:Switch on the computer, search for "Settings", and then click to open the settings.
Step 2:Now open the "Update and Security" Icon tab given on the page menu.
Step 3:Here user will find a "Recovery option" on the Left split pane of the screen enclosed in Update & Security.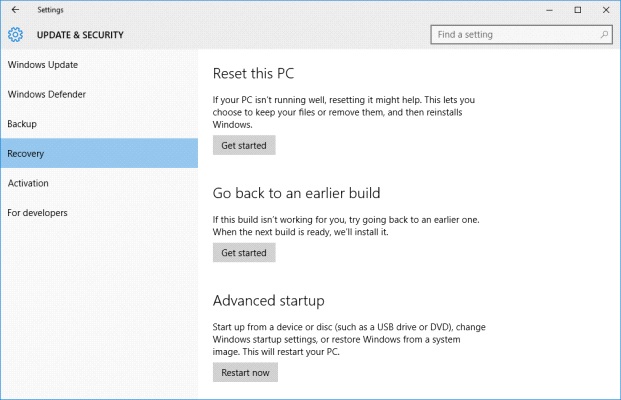 Step 4:Now the user will be switched to a page with three important choices:
Reset your PC
Go back to an earlier build
Advance Start-Up
Step 5:To factory reset choose "Reset Your PC" option where again use will be inquired to "Choose an option" from:
Keep my files (*will ask you want to keep your drives and files)
If the user chose this option to keep my files, it will keep your PC.
Remove everything (*will surely deep clean your drives and all your files)
If the user chose to remove everything it will erase all data from the device and hardly allows anyone to recover your files.
Step 6: The system will send a user "Warning" informing you that you can't quit backing and will not be able to get back your data. Click on the tab <Next> to complete the reset process.
Step 7: Here, the system will show an alert with a "Reset" tab below ensuring are you ready to reset.
Step 8: Finally press the "Reset" tab this will lead the user to a page with the "Continue" tab. Now tap on the continue tab to login to your Windows 10 computer and you're done with the PC factory reset.
Conclusion
All the methods described in this article to bypass Windows 10 computer password have been tested on my computer, you can see that I have listed the easiest methods in this article, such as using Windows 10 Password Reset Software,just download and install the tool,it will automatically load and recognize all accounts and passwords on the computer,and then perform the operation that the user wants to bypass the Windows password.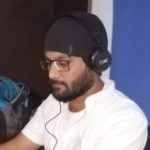 Kamran Sharief
I write about technology, marketing and digital tips. In the past I've worked with Field Engineer, Marcom Arabia and Become.com. You can reach me at kamransharief@gmail.com
Related posts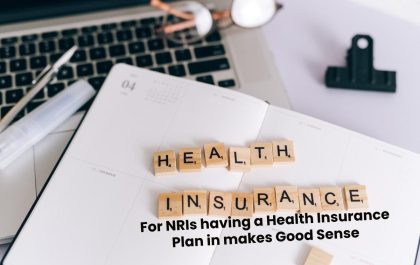 For NRIs having a Health Insurance Plan in makes Good Sense
Introduction Living as a non-resident Indian (NRI) comes with its own set of challenges, and one of the most crucial…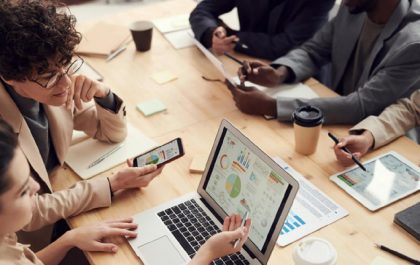 Measuring Success: Assessing the Impact of Collaborative Learning Benefits
Collaborative learning, at its core, is an educational approach wherein individuals work together to achieve shared learning goals. This method…