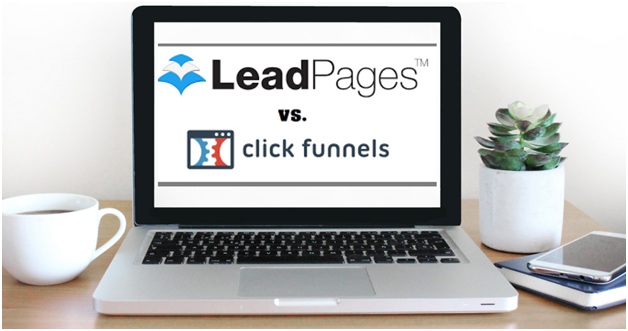 LeadPages Vs. Clickfunnel
If you are in an online business for a long time, you've probably aware of marketing tools, landing pages, and sales funnel builders. ClickFunnels and Leadpages are two big names in funnel-building software. Besides differences, they have many helpful tools that benefit businesses in achieving their marketing strategy goals. In this guide, we will compare both platforms. Before jumping to the guide, it's essential to state that both are outstanding in their ways and have a specific purpose. Let's start a quick comparison of Leadpages vs. ClickFunnels.
And if you want to dive deep into a whole comparison guide that splits each feature and describes everything about the Leadpages and ClickFunnels, check out the detailed comparison guide of Leadpages vs. ClickFunnels.
1. What is Leadpages?

Leadpages is a straightforward landing page builder. It has an efficient drag and drop feature. It allows you to integrate with different Email Service Providers (ESPs) for attracting and nurturing leads. Leadpages take the merest time to load and assist you in building the best converting landing pages. Say no to coding when you have the best platform.
1.1 Leadpages Feature List

It is an effective tool for lead generation and money-making through emails, landing pages, SMS, and social media platforms. Below are some best features of Leadpages;
Users can customize their landing page through a drag and drop builder and add elements such as buttons, images, texts, widgets, etc.
You will find lots of pre-built templates that are mobile-friendly. Choose the one with enormous effect on both PC screens and smartphones.
It has a split testing option for adding landing pages to analyze and pick the most working version.
You will find abundant integrations of multiple software.
It has robust analytics that provide the full view of your landing page performance.
Users can use automated SMS conversations for SMS, opt-in codes, and 1-Click sign-up.
Pre-built templates for less time consumption and incredible ease.
Easy WordPress plugin.
SEO-Friendly landing pages.
Double Opt-in adaptability to sync all the email services easily.
You can receive leads directly to your inbox in case of not having an email service yet.
Runs with all popular ESPs such as Infusionsoft, AWeber, MailChimp, and many others.
Users can add a countdown timer for limited offers of the new or old products.
Great video embedding option to transform your pages into a multimedia experience.
2. What is ClickFunnels?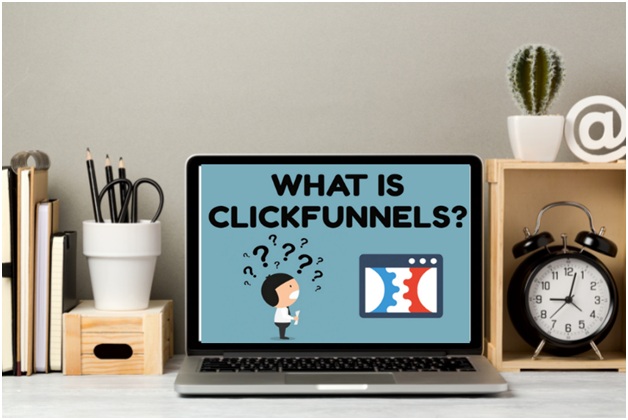 ClickFunnels is a leading sales funnel builder that is used to build great landing pages and sales funnels. It is a simple & straightforward tool with plenty of excellent built-in templates. It allows you to plan and develop your whole sales funnel in minutes.
Additionally, your landing page is not a standalone thing in ClickFunnels. It will be part of a sales funnel. Users can quickly generate multiple sales funnels, for instance, webinar registration funnel, Thank You page, etc.
2.2 ClickFunnels Features List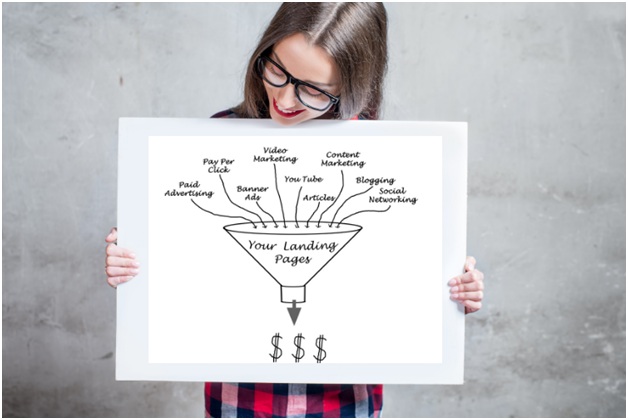 ClickFunnels is the best landing page builder with an extensive list of tools & features. Here are some of them;
Strong drag and drop editor
Best landing page builder
Email automation and marketing
Split testing
Website hosting
Pre-built templates
Straightforward WYSIWYG Editor (What you see is what you get)
Tracking Conversions (best analytics)
Membership sites
Lots of Sales Funnels templates
Opt-ins (Two-step & Instant)
3. Pros and Cons Of Leadpages
Listing the pros and cons eases mental pressure and encourages solid decision-making. It will lead you towards a conclusion.
3.1 Pros of Leadpages:
Proficient landing pages in minimal time.
Excellent analytics source
Capability to customize features
Drag and drop editor
Quick browsing experience
Build professional-looking pages super fast.
Extensive community help because of its popularity
Economically affordable
3.2 Cons of Leadpages:
Doesn't offer email marketing services.
Creating funnels is a bit of a tedious and complex process.
The drag and drop editor can be slow.
The quality of templates is not good.
4. Pros and Cons of ClickFunnels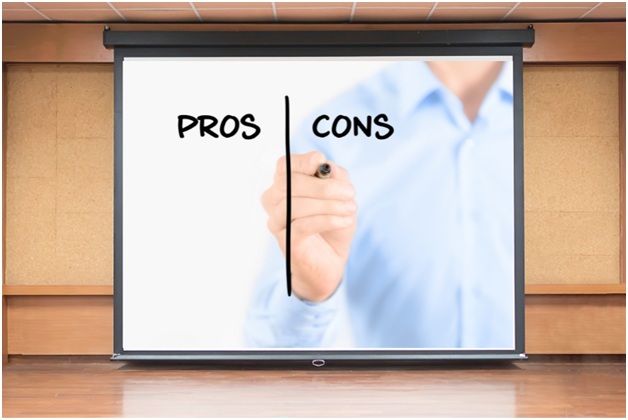 Clearly explained pros and cons improve the person's perception and prevent bad decisions.
4.1 Pros of ClickFunnels

Excellent speed of implementation and flexible customization.
Smooth and straightforward interface.
Plenty of integrations, custom codes, zaps, and webhooks.
All-in-one dashboard.
4.2 Cons of ClickFunnels:
Shared server with low page load speed.
Bugging in image uploading.
It's a bit expensive.
Email support not available on weekends.
5. Leadpages Pricing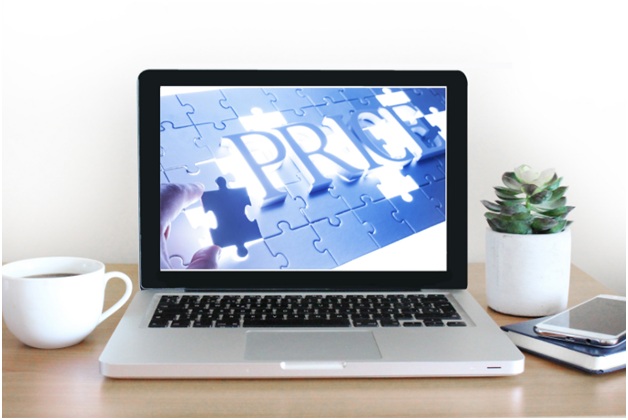 In the pricing comparison of Leadpages vs. ClickFunnels, we will explain their pricing super clearly and quickly. Leadpages offer three plans in the monthly subscription and annual plans in Leadpages. The basic plan starts at $37/month for small businesses, the pro plan for $79 per month for professional marketers, and the advanced plan starts at $321 per month.
6. ClickFunnels Pricing <H3>
ClickFunnels offer three pricing plans, a basic plan starts at $97 a month, a platinum plan $297 a month, and a TwoCommaClubX plan costs $2.497 a month. It provides a 14-days free trial to gain an idea of software suitability for your business or not. It's an outstanding marketing tool with plenty of features and inclusive support.
Author  Bio :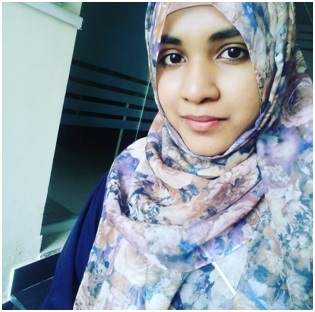 Ayesha Pasha is a Copywriter and Blogger. She has a knack for technology, and has been writing comparison guides like Builderall vs. Clickfunnels for over 5 years. Her meticulous observation and attention to detail is what makes her guides accurate and reliable.
Related posts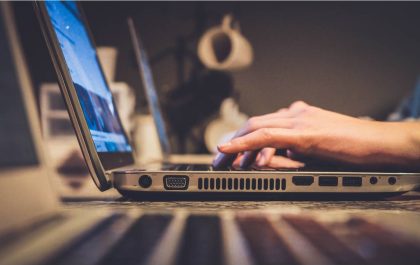 Online Payment Fraud: Navigating the Hazards in the Digital Transaction Era
Online Payment Fraud Navigating the Hazards in the Digital Transaction Era Online Payment Fraud Navigating the Hazards in the Digital…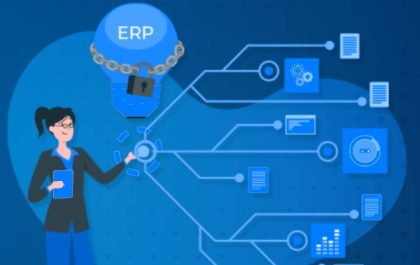 The Singaporean Business Guide to ERP: Tailoring Your System to Local Complexities
Introduction Enterprise Resource Planning (ERP) systems are a key component of any business, and are extremely beneficial for streamlining processes…