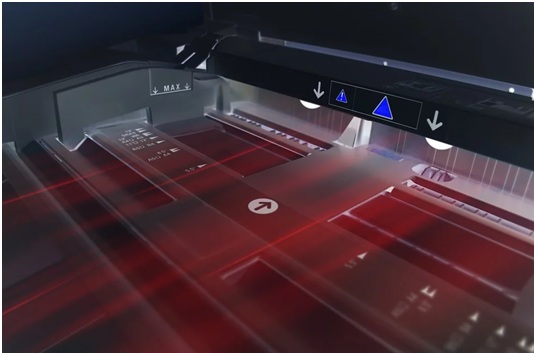 No matter how modern the office is, the dream of a paperless office is still quite far off. We do print less than we did when printing pages at work hit a high in 2007, 10% less in fact, but we are far from being paperless. For modern, open plan offices to run smoothly, they still need powerful printing services that can allow them to get the job done. Kyocera can help modern offices run smoothly and save money that they can use to invest back into their business with our printer and three-tiered colour printing system.
T
hree Tiers are Better Than One
Colour printing can be a costly expense for businesses with some even opting out of the option altogether. Every printer on the market today either only prints in black and white or has that option with a colour printing option. Now, there is a third option that lets you print in colour for little cost. 
The tiered colour system from Kyocera splits colour printing into three categories: simple, business, and creative. Simple is for low colour usage like printing black and white correspondence with a coloured logo; business is medium usage like a report that contains some coloured charts and graphs; and creative is for high colour usage, such as brochures and presentations. Traditional systems would charge colour printing for all three of these usage levels at the same flat price. It just does not make sense to charge the same for a full-colour brochure as a document of text with a tiny, coloured logo.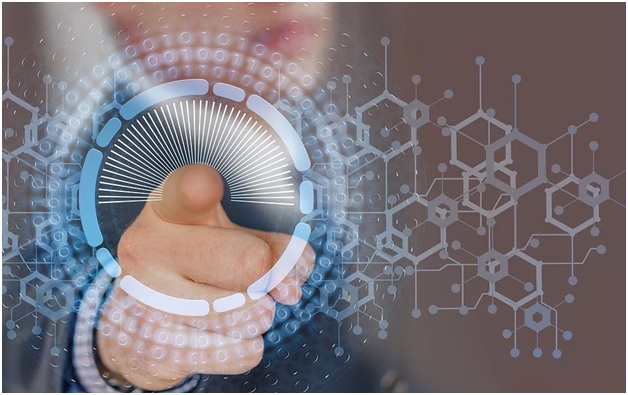 Kyocera lets you only pay for the colour you print – not the colour you might print. You can now add your coloured logo to letterheads and invoices, making them look more professional without spending a fortune. 
Tiered printing is perfect for users who print text-heavy documents but want some colour on it. This technology allows users to pay less because the printer can detect how much toner was used on each page. Minimal toner usage means minimal charges. You could save between 30% to 50% by switching to a tiered printing system.  
There is no additional cost for making the switch, and the three levels can be customized. This means the categories are not fixed but rather negotiable, depending on the customer's unique needs. 
Colour printing can be so expensive because most vendors charge customers on a per-page basis regardless of how much toner is used. Typically, the customer is charged a flat fee for black and white pages and a higher flat rate for colour pages. This is unfair for companies that use a small amount of colour on their pages. They use less toner but still get charged the same as a company that uses more toner on the same amount of pages.

Whether your company prints or copies a simple text document with a coloured company logo or a full coloured document, you can now efficiently manage your colour printing costs. You no longer have to worry about printing a blue hyperlink or a coloured icon with Kyocera's tiered colour printing system.
Long-life Technology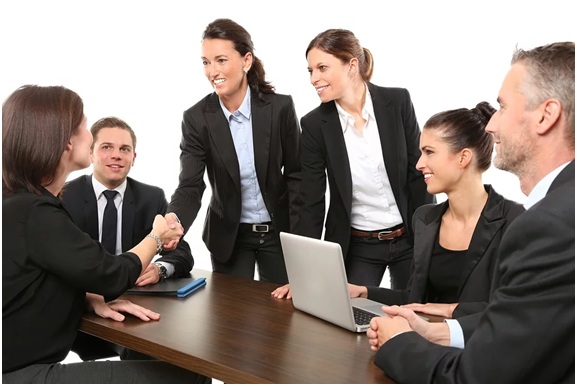 Kyocera printers can also help you save more money thanks to the fact that we have a unique long-life technology so that your printer will keep on working long after the competitors' bites the dust. A standard printing drum will last for only thousands of pages, but with Kyocera's PSLP drum, you can get over 100,000 pages out of one of our printers without any parts replaced. Fewer breakdowns, fewer parts replaced, and a longer lifespan will save you money over time that you can invest back into your company.
Speedy Printing
In a modern office, there are many people who will simultaneously need to print, and many who need to print right away. You cannot have your employees waiting around the printer as it churns out a page every five or so seconds. Studies have found that Millennials, workers born between the very early 1980s and the turn of the Millennia, print more than their Gen X and Baby Boomer counterparts. Those in older generations will print around three to five pages every print job while Millennials print six to 15 pages.
Millennials are slowly becoming the largest demographic in the workforce as Baby Boomers, and even some Gen Xers, retire. With them printing large documents more often, you need a printer that can keep up. Kyocera printers can print up to 60 pages per minute, which is one page per second! There will be no standing around the printer in your office, wasting time and money.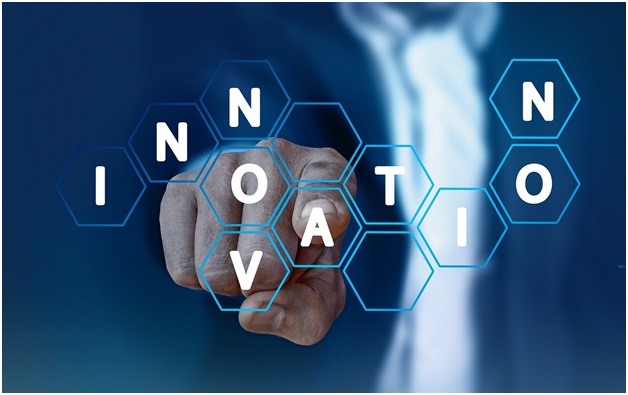 Save Money, Time, and the Environment With Kyocera Three-Tiered Printers
The team at Kyocera wants you to get the most out of your workday. The last thing you need to worry about is printing, printer breakdowns, and printer slowdowns. With our line of award-winning printers, which have three-tier colour ink capability and long-life technology, you will never need to worry about your printer letting you down. Our ECOSYS and MFPs printers have been highly acclaimed in Germany, one of the most environmentally progressive nations in the world. ECOSYS printers promote productivity in the workplace, even in smaller workplaces. The energy-saving design and mitigation of unpleasant sound make our ECOSYS printers high-quality as well as environmentally friendly. The fact that our ECOSYS and MFPs environmentally friendly does not inhibit their high print quality. ECOSYS printers outstanding features include:
Quiet Mode: MFPs and ECOSYS printers minimize obnoxious operation noises when the 'Quiet Mode' key is pressed to allow printing operations to perform quietly.
Odour-Reducing Design: Our ECOSYS and MFPs printers are designed to reduce unpleasant toner odours and other odours released during charging or fixing. As the printers are designed to be placed by workers, ECOSYS and MFPs are designed to reduce odours.
Lower Toner Temperature: ECOSYS and MFPs use an advanced technology that lowers toner fixing temperature on the paper by about 10 to 20 degrees relative to conventional MFPs and conventional printers. Lowering toner temperatures reduces overall power consumption and reduces overall environmental impact.
Halogen-Free: Halogens are highly reactive elements that can be harmful when it reaches a certain limit, which is why products containing halogen are regulated in Europe. ECOSYS and MFPs are completely free of halogen with the power-cord and exterior coverings made of non-harmful materials.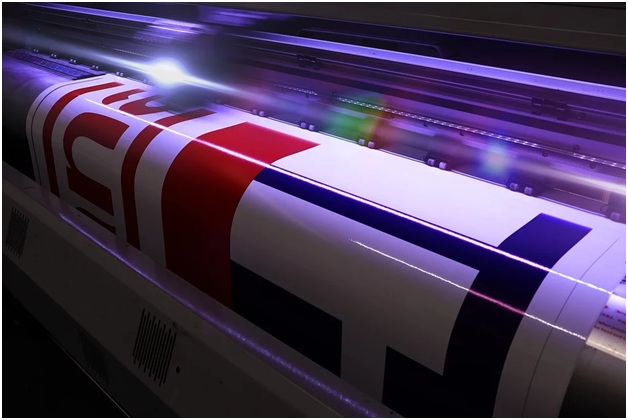 Power-Saving Function: Our Kyocera Client Tool function allows you to set a specific time for your device to automatically shut off to reduce power consumption.
Styrofoam-Free: ECOSYS and MFPs eliminate the need for styrofoam packing materials (spacers and buffers), which are extremely difficult to recycle. Our product packaging reduces carbon emissions and has a minimal size, which allows for more products to be shipped rapidly.
Less-Ozone Emissions: ECOSYS and MFPs charging systems reduce ozone emissions by using an electric discharge.
Kyocera is actively helping commercial offices run smoothly and more productively with advanced, environmentally friendly ECOSYS and MFPs printers. Our tiered colour print system splits colour printing into three categories: simple, business, and creative. With no additional cost for making the switch, our printing categories are not fixed but rather, negotiable depending on the customer's unique printing needs. Standard printing drums will last for several thousands of pages, but with Kyocera's PSLP drum, you can get 100,000 pages out of one of our printers without any parts replaced.  ECOSYS and MFPs printers print up to 60 pages per minute, which is one page per second. That means more productivity and less wasting time, which wastes money. The energy-saving design and mitigation of unpleasant sound make our ECOSYS printers high-quality as well as environmentally friendly.
Learn more about Kyocera award-winning printers perfect for your office at https://www.kyoceradocumentsolutions.com/products/.
Author's Bio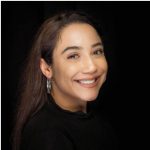 Ellie King is a Content Writer for BreezeMaxWeb: Online Media Solutions, helping clients rank higher on Google through crafting blogs and website content. Outside of work, Ellie likes to spend time reading, watching documentaries and hiking.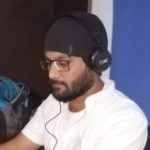 Kamran Sharief
I write about technology, marketing and digital tips. In the past I've worked with Field Engineer, Marcom Arabia and Become.com. You can reach me at kamransharief@gmail.com
Related posts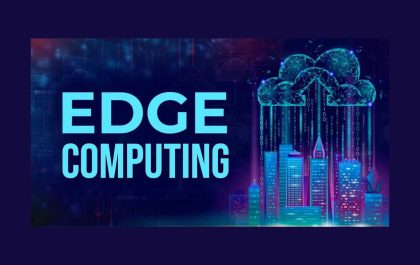 How Does Edge Computing Work? Beginner's Guide
Every year that goes by, edge computing becomes more popular. This isn't by accident: edge computing is a huge force…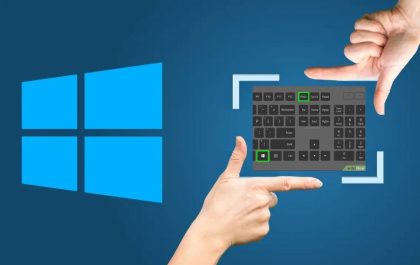 Take beautiful screenshots on Windows with ScreenshotX
Windows users typically use Windows Snipping Tool or its new replacement called Snip & Sketch to take screenshots in Windows….