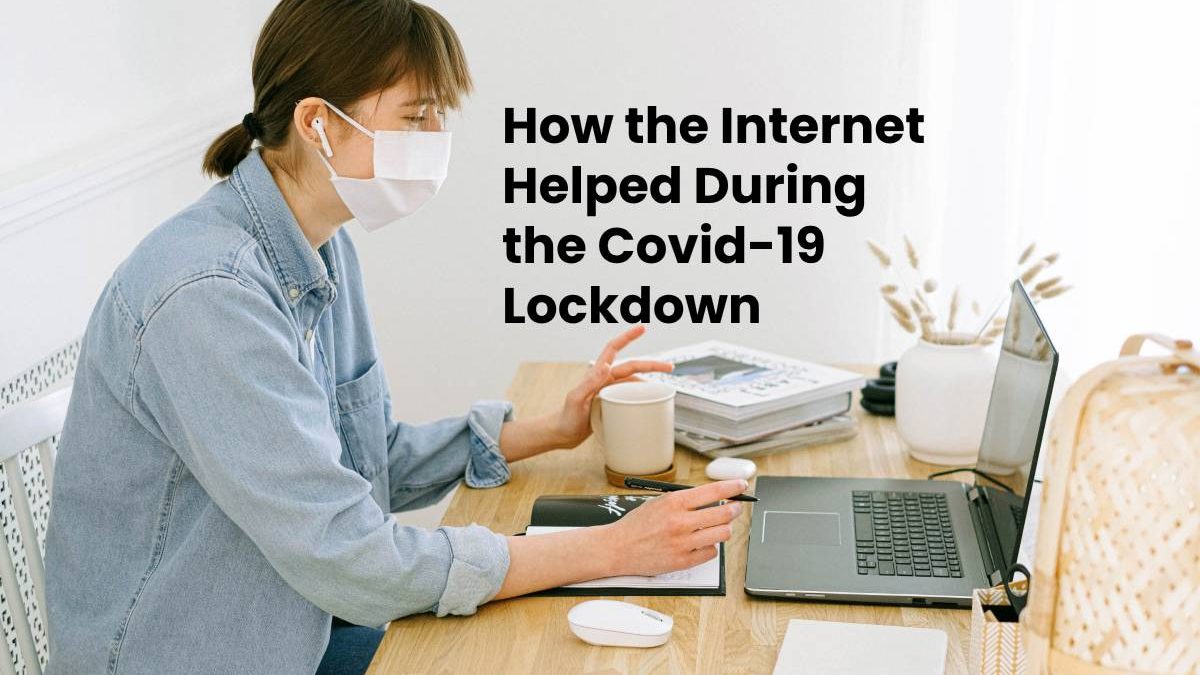 How the Internet Helped During the Covid-19 Lockdown
The internet is a truly magical thing. It's made the world so much smaller, and it's never been easier to connect with people all around the planet than it is today. Information is available at your fingertips, and you'll never need to pop down to your local library if doing any research. Everything you could possibly ever want to know is merely a couple of clicks away.
Google is the most popular search engine in the world, and every day, millions of people search for all sorts of things. Sometimes for work, sometimes for study, sometimes for entertainment and sometimes just for fun. With so many options available online, there will always be something for us to check out.
The pandemic of 2020
The year 2020 will be remembered for a very long time. It was a year like no other, where our everyday life was turned upside down. Things that we took for granted such as visiting friends, having a coffee outside or going on vacation were all suddenly things we couldn't do. Life changed for the worse, and the lockdown was a period when people all over the world were left feeling confused, vulnerable and alone.
Only as time passed slowly by did we begin to see the light at the end of the tunnel. The months of lockdown were hard for everyone, though some suffered a lot more than others. Thankfully, for many, the internet was able to play a huge role in trying to keep things as normal as possible, even if outside, it was anything but.
In this article, we will take a look at some of the ways that the internet kept us amused, entertained and sane during the Covid-19 lockdown.
Watch Movies or TV Shows
The internet has really changed how we consume movies and television, and with the launch of Netflix, Amazon Prime and other online video streaming services, we can now watch movies and TV shows on demand whenever, and more importantly, wherever we are.
Even if you don't have access to any of these main streaming websites, you can still head over to Youtube, where you will find an unlimited supply of videos. Whether you want to watch music videos, comedy performances, or even some movies or tv series, Youtube has a huge amount of content to offer, and it's free, as long as you don't mind having the occasional advertisement pop-up randomly.
The ability to watch movies and tv shows online was very important during the pandemic, especially as most cinemas around the world were closed, as too were other events such as music festivals and concerts and comedy shows.
Casino sites
When the social distancing rules were brought into effect, it meant that a lot of things such as dining out at restaurants, watching a movie at the movies or visiting your local casino were suddenly out of bounds. People had to look for alternatives, and for gamblers as well as those who simply play for fun, there was a surge of people visiting web based casinos.
Online casinos had already been very popular all over the world, and you'll have seen them advertised on TV and in newspapers and magazines. Many people who have never gambled before in their lives paid a visit to a casino online, and many of them enjoyed the experience.
Not everyone gambles for money, and there are lots of online casinos that offer free game rooms where you can go and learn how to play games such as Texas Hold'em Poker, craps and baccarat. These rooms are the perfect way to learn the rules and gameplay, as well as have a little fun without risking losing a month's paycheck.
Shop Online
Shopping online has become the norm, especially during the Covid-19 Pandemic, which saw most of the world's population in lockdown. The number of people doing their shopping online, even for things such as food, groceries and of course, toilet paper, grew immensely during the past 6 months or so.
Previously, we'd have thought of shopping online as going to Amazon to buy Christmas presents for family members. Nowadays, shopping online has become part of our everyday lives.
Communication via Social Media
Facebook, Twitter and Instagram are just some of the popular social media platforms that most people around the world are using. They are a great way to stay in touch with friends and family who you may not see as often as you'd like. They are also a unique way to follow people who you like and admire such as musicians, actors or comedians.
During the Covid-19 lockdown, using the internet was one of the main methods of keeping in touch with your friends and loved ones. Social media was very important during that time, and even though a lot of people were posting news and information about the corona virus and the daily number of deaths, it wasn't all doom and gloom. Lots of people were sharing happy experiences, images and videos that had uplifting messages.
Social media is great in that you can share photos, videos and links with people who have similar interests and hobbies to you. There are bound to be Facebook groups for things that you are interested in, whether it be airplane enthusiast, travelers, or artists. It's never been easy to connect with so many different, yet similar people, as it is today via social media.
Working online
With many people being asked to stay away from their place of work, the internet was also able to play an important role. Many office workers around the world were able to work remotely from their own homes. Business and commerce were both able to continue, and companies could arrange online meetings and conferences with software such as Zoom, whose popularity exploded during the peak of the lockdown.
If you are looking for work, then the internet is a great place to start. As well as helping you find jobs in your local area, you also have the potential to work remotely. Do you have a particular skill such as photography or graphic design? Can you and do you enjoy writing?
There are lots of people all around the world looking for people with your skills to help them with one-off gigs. Becoming an online freelancer is a great way to earn some additional money, as well as use the skills that you have worked hard to gain over the years.
Some final thoughts
The internet was one of the most important and life changing inventions of the last 30 years. It has changed the world and the way we live in our lives in so many positive ways. There are of course a number of downsides to the internet and being able to connect all the time, but the pros certainly outweigh the cons.
For entertainment purposes, it's a one of a kind part of our lives. Whether you are searching for a kasyno online, a recipe for your favorite pizza dough or simply to find a part time job, you'll find everything you'll ever need, as well as a lot of things that you don't.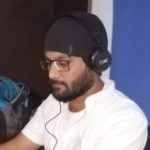 Kamran Sharief
I write about technology, marketing and digital tips. In the past I've worked with Field Engineer, Marcom Arabia and Become.com. You can reach me at kamransharief@gmail.com
Related posts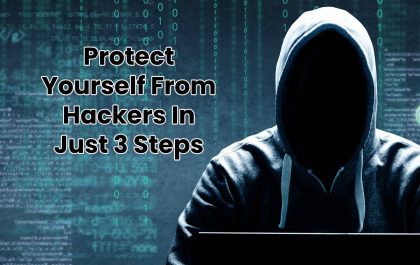 Protect Yourself From Hackers In Just 3 Steps
Mark the Premonition of the expert! Cybercrime will hit the world hard and cost a massive $10.5 trillion by 2025….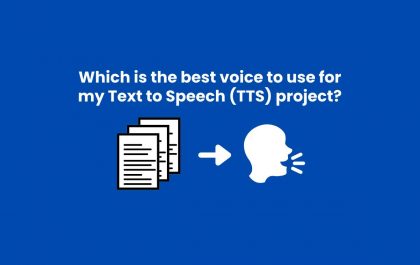 Which is the best voice to use for my Text to Speech (TTS) project?
Text-to-Speech is an advanced assistant technology that can read digital text. It reads words on digital devices such as computers…