How VR & AR Transcend Traditional Museum Experiences
Introduction
Do your visitors find your museum arts,paintings, drawings, sculptures mundane? Well, it's not entirely their fault, museums hold tremendous values in the heart and mind for people around the world. The challenge that we are focusing on here is; how to influence people, so they would get off their lazy chairs and start appreciating the mysteries of museums.
According to the American Alliance of Museums 97% of Americans believe that museums are educational assets for their communities. Can you tell that to a kid or a teenager and make them believe the importance of museums? Mayb, but for a kid experiences and engagement quality are far greater than random statistics. Providently, in this era, where AR VR technology has come a long way, we can provide those features and make museums fun and educational.
How to and Why use AR and VR for museums?
AR & VR both consist of features that could engage audiences in a compelling way. Virtual reality convinces users that they are being transported to another word. On the other hand Augmented reality can transpose a personalized world that could mesmerize the viewers.
A technology that can allow users to travel the beautiful outer space or experience the horrors of war. Integrating museums with AR and VR can enable the creative minds of visitors. The technology has always been able to find places with people of all ages and enthusiasts. Virtual reality and augmented reality truly can present any information in a marvelous way.
First we answer the 'why' question. For that we need to look at how technology is being able to create impact through museums. This will als explore the benefits too and eventually we will reach the answer as to why we need to have AR & VR in museums to make them more than an exhibition.
Back to Future and Past
"Learn from the past" they say and there are people who have lived through historical events. Historical events hold significant knowledge about people, culture, society, and even nature. So to make it more interesting for today's generation museums aim at bringing back those historical events to life through AR and VR.
VR and AR can help history enthusiasts to travel back in time and learn about the famous city of Pompei. The infrastructure before that massive volcano erupted, it can also add visuals to that showcase the volcano erupting. Another great use of VR & AR is recreating places, letting the visitor experience Paris in its late 80s or 'India's Dandi March'. The possibilities are endless, this amazing synergy between historians and AR VR Developers is going to prove a significant milestone for museums and exhibition centers.
Exhibits Real-Life like Engaging Experience
Exhibiting real life like structures in our world takes a single click on your smartphone. However, on the other hand it takes a hyper processing computer/device, AR markers, AR and VR software. The benefits of augmented reality in museums have let us learn about events in a picturesque way. Engaging a mass audience that shares different tastes and are interested in various timelines of events is pretty hard. The technology seems to adapt to those personalized experiences.
A person can gain insights about how a historical monument was made during that time using his smartphone and scanning the paintings. Some are fascinated by the art while others method. The technology allows users to focus on the part of the exhibition, in which they are interested.
Integrating 3D modeling software in AR VR development allows experts to create a wide spectrum of experiences. The model they create can be viewed from different angles and perspectives giving insightful information. One of the most amazing benefits is that models do not disrupt the physical space, they just overlap them giving museums to exhibit more than one object for learners.
Virtual Tours that Enhances interactive Experience
The day man landed on the moon was a golden achievement for technology enthusiasts. As the tech world grows people are highly focusing on 'History of Technology'. The study of invention and development of technological infrastructure is as important as monumental figures and persons. Museums are partnering with the best VR apps or even considering developing an AR VR mobile app of their own, to educate the people of tomorrow about the technology of yesterday.
Virtual tours made using VR & AR technology allows visitors to walk through the events that defined our world. Walking on the moon, experiencing doomsday, joining Gandhiji in the 'Great Dandi March' there are more era defining moments than there are stars in the sky.
AR and VR technology are massive crowd pullers and that may lead to congestion and bustling. Well it could be a minor setback but the solution lies in the technology itself. If you don't feel like visiting the museum, just let the museum know about your plans and interest, they will send an AR or VR device that could make your home a museum. Virtual museums are at the forefront integrating art and technology to unveil something inspiring for kids. Many museums have tied up with educational institutions to deliver the experience of museums at the school itself.
Metaverse is helping to push the limits of this advanced experience for users. The technology can make virtual tours a massive investment, it can revolutionize how viewers and users experience history and art related studies. Soon not just educational institutes, every place will have XR technologies being utilized for various purposes.
AR & VR makes Learning is Fun
The primary aim of introducing AR VR apps, technologies, and solutions into the museum industry is to educate the mass. It's a technology that can make learning fun for kids, highly engaging for adults, and inspiring for students of all age groups. AR and VR can help kids to understand the importance of museums as they are a unique source of knowledge.
Moreover, the interactiveness they bring can influence more people to visit and learn, even though museums have been called a place of attraction. The use of AR and VR based educational games is also an advancement that has helped museums to make learning fun. A rather different approach, but it has interested not just the kids but adults too.
To understand how VR gaming and museums synergize together in a better way let's take an example. In 1917 during world war 1, two young lance corporals needed to deliver an important message to the Colonel. Time was crucial, enemies everywhere, and stakes were high, this state is easy to read but hard to explain just through words. If a person could experience it through a time-bounded world war 1 game with historically accurate events, this will impact the visitors and users even more considerably.
Epilogue
In conclusion virtual reality and augmented reality are allowing museums to make big steps of advancements. These advancing steps are acting as catalysts for educational improvements and betterment for history enthusiasts. AR & VR technology is great opportunities for investors and a chance to progress towards a better future for museums.
The future of museums looks bright, hence museum foundations are partnering with every AR VR development company that seems active at integrating revolutionizing technology. They are trying to elevate the experience, make it more engaging, and let people interact with the information personalized for them. Museums want people to touch that emotional space not just look at the object, AR VR technology will help them bring life to the history exhibits.
Related posts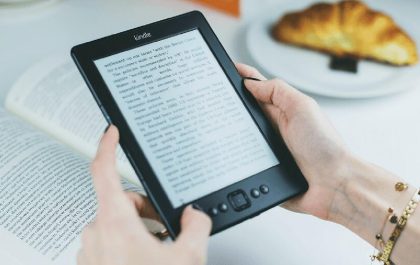 6 Ways to Create an eBook Faster
Discover six transformative methods to accelerate your eBook creation process. Dive into a blend of modern technology and classic strategies…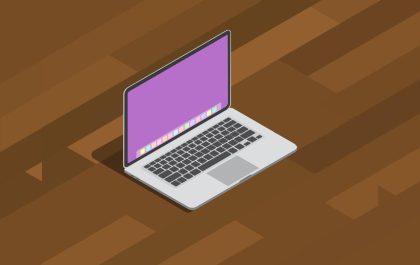 Tips for Choosing the Perfect Desktop Docked Search Utility App
Tips for Choosing the Perfect Desktop Docked Search Utility App In the business world, efficiency is the key to success….