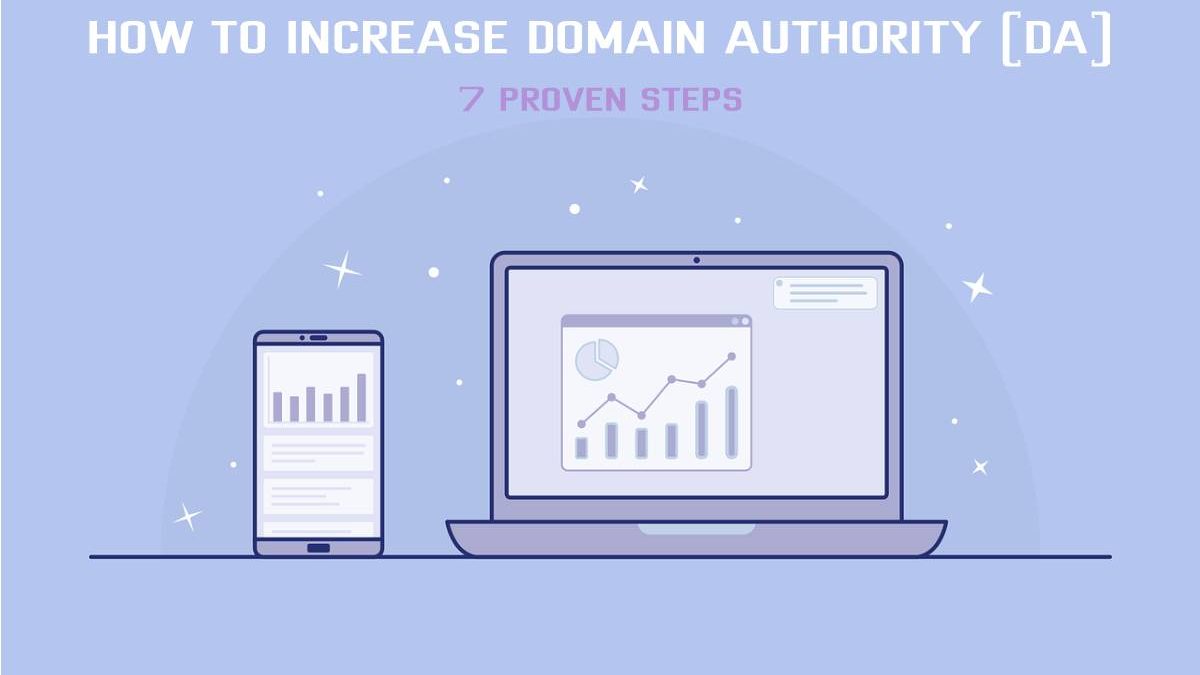 How to Increase Domain Authority by 40 Points in 3 Months – My Journey
Before I start explaining to you about my journey on how to increase Domain Authority (DA) from 0 to 40, let me share the screenshot of my website Domain Authority graph.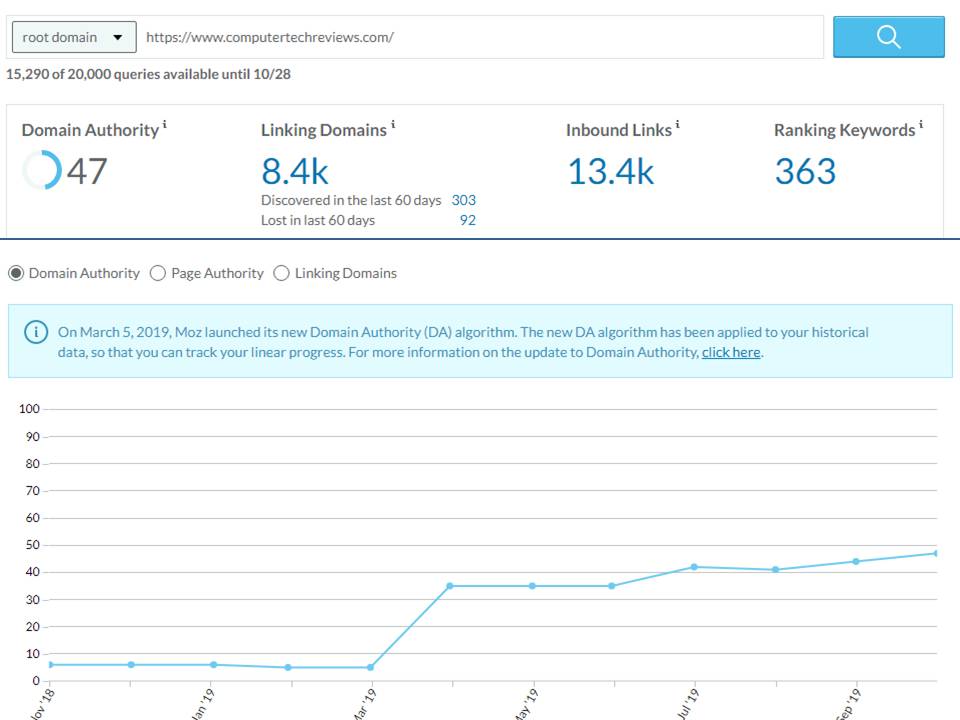 In the above screenshot, you have seen that I have started working on Domain Authority in the ending of the Mar 2019. After working hard for the 3 Months, i.e., April, May and June 2019, I have increased my website domain authority from 0 to 40.
Let me take you through the journey how to increase domain authority 0 to 40.
Before I start talking about the key factors one-by-one, let me give a glance about what exactly is domain authority and why is it important. It is for the people who are not much familiar with Domain Authority (DA).
I know many of them who are reading the post already familiar with DA, but I think it's a good practice to also think about the newbies in the industry.
What is Domain Authority?
Domain Authority is a ranking factor given by Moz Link Explorer tool which grades from 0 to 100 points. It's similar to the Page Rank which used be considered and provided by Google earlier. Domain Authority is an essential factor in SEO Rankings.
Link Explorer is a tool to check Domain Authority of any website. Before this, Moz has OSE (Open Site Explorer) which was used to check the domain authority.
On 05th Mar 2019 Moz has launched Domain Authority 2.0 which has an improved algorithm. There was a massive noise from the top businesses in the launch of DA 2.0, as it has affected many companies domain authority. Some of the top companies DA has drastically gone down.
Before launching, they had communicated about the change in the algorithm and there was a Q&A session with the Moz Scientist Russ Jones. Here is my discussion with Russ: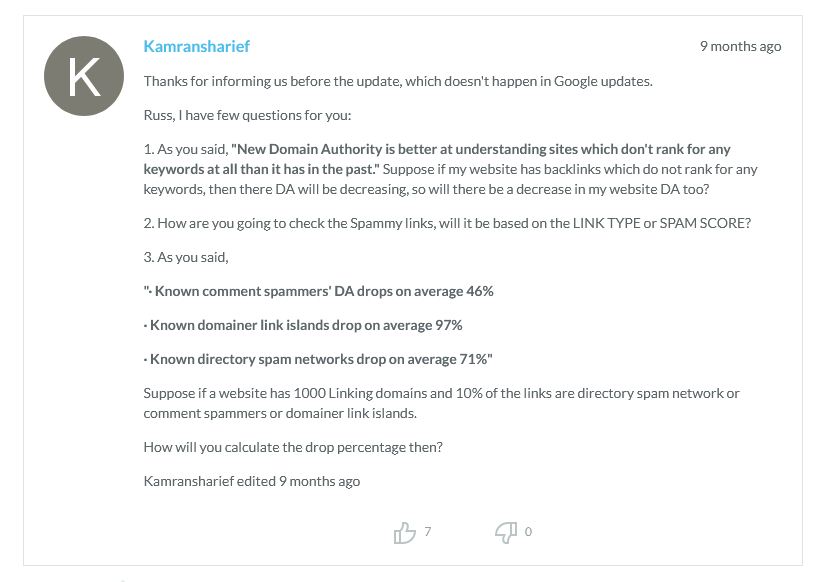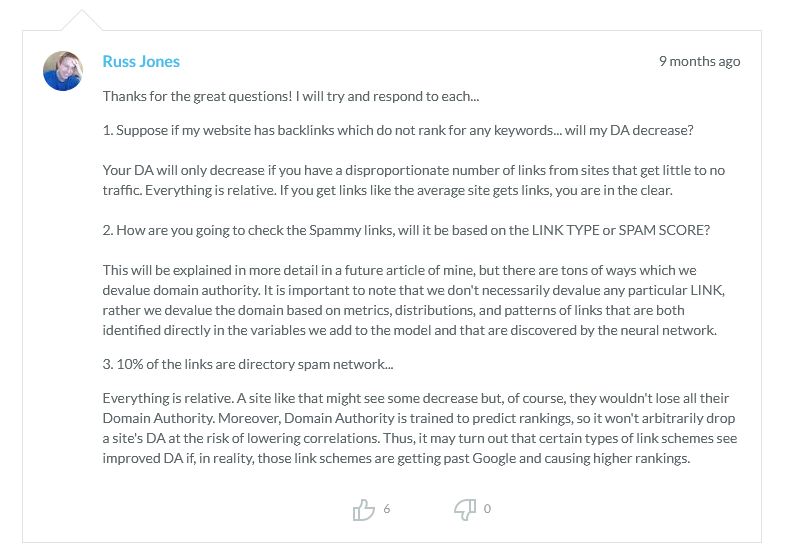 Many SEO gurus consider it as a significant ranking factor to beat the keyword difficulty. In simple terms;
High Domain Authority can overcome High Difficulty Keywords
And in many cases for me, it has proven correct. Few of the SEO gurus do not agree with this, and the Moz Scientist Russ Jones has a different answer for this.
You can find an answer for this in this article "Predict Future Rankings with Page Authority."
Now the newbies can think what the hell is this Page Authority?
In simple language Domain Authority is for the complete domain or website whereas Page Authority is for the individual page of your website. And yes, it differs from one page to another one. And domain authority remains constant for all the pages.
Here are the screenshots to give you clarity on this:
Domain Authority Remains Constant:

Page Authority Differs from Page to Page


I think it's clear now, what is domain authority and page authority. Now let's move forward to reveal the secret of increasing domain authority from 0 to 40.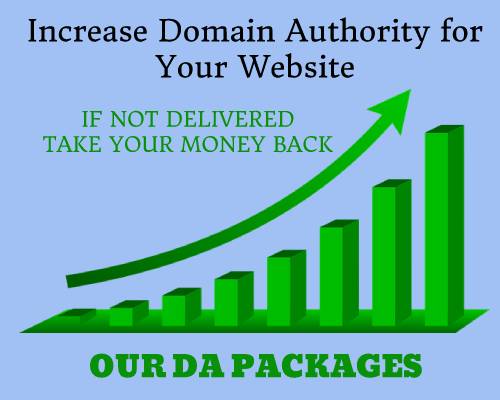 7 Proven Steps on How to increase Domain Authority in 2020
#1. Step: Find High DA Linking Domains
What are Linking Domains as per Moz?
Linking domains are links which are pointing to your website from another website. Example if you are getting links to your website from other sites which related to the subject, recognised, have authority and give relevance to the content is called as quality linking domains.
How Can Linking Domains Increase the Domain Authority?
As per our research, we have found that if you have Linking domains to your website as per the below graph you can achieve DA 40 for your website.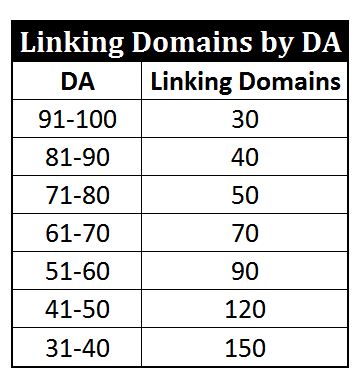 It's about 550 linking domains in total to get DA 40 in just three months. Now you would have a question on how to create 550 links for your website. It's simple either you read the guide on how to create quality backlinks by Brian Dean or else check our DA 40 Package in just three months.
#2. Step: Build Linking Domains which has more Inbound Links
What are Inbound Links?
An inbound link is a link from another website that points to a page of your website. The word "inbound" is generally used by the website receiving the link.
It's confusing. Right?
Now, you would have a question, what is the difference between Linking Domain and Inbound Links?
I will make it clear; if there is a single link from another website that points to your website is called Linking Domain. If there are multiple links from another website that points to your website are called Inbound Links.
How Can Inbound Links Increase the Domain Authority?
Of course, inbound links helps how to increase domain authority. Here you need to work on gathering the websites which provide more inbound links instead of single linking domains.
How to do that?
Here is the answer:
While checking your competitor stats in Moz Link Explorer, go to the Top Pages in the left menu of the link explorer as shown in below screenshot:

Once you click on the Top pages, you will find the list of the pages which has more Inbound links (External Links) when compared to Link Domains. For clear idea, check the screenshot: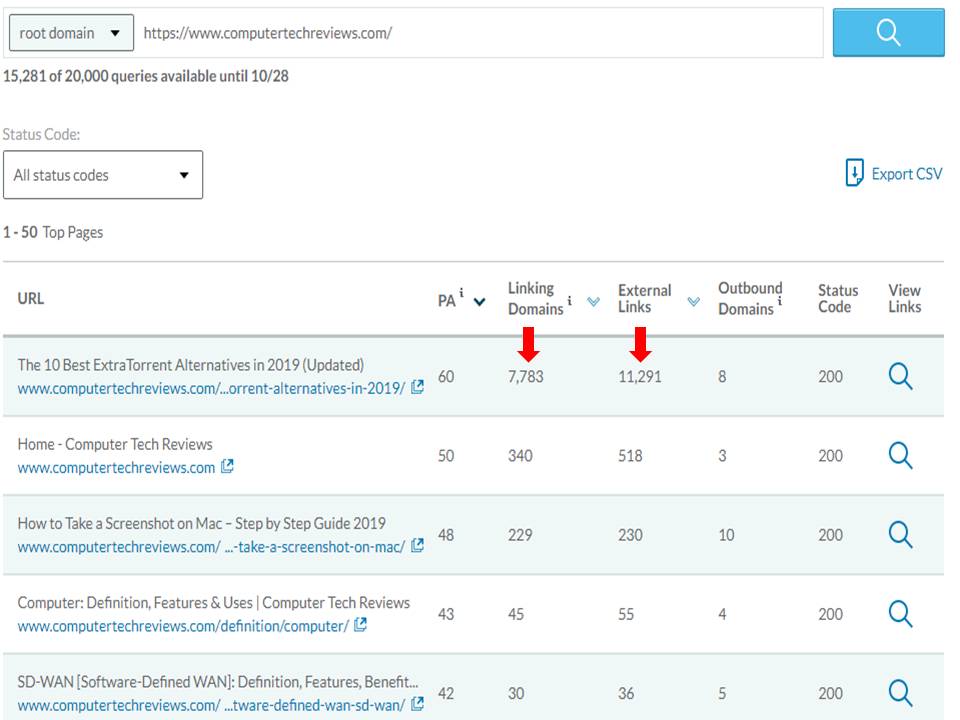 Copy the pages which have more Inbound Links compared to Linking Domains and search in Link Explorer. You can download all the inbound links using link explorer of the copied pages. This will helps you in increasing the Inbound Links.
#3. Step: Publish More Content to Increase Ranking Keywords
What are the Ranking Keywords as per Moz?
Ranking keywords are the phrases for which your website is ranking in the search engine. For example, if someone types data network in Google.com you can find my website on 01'st position. So, data network is my ranking keyword. Below is the screenshot: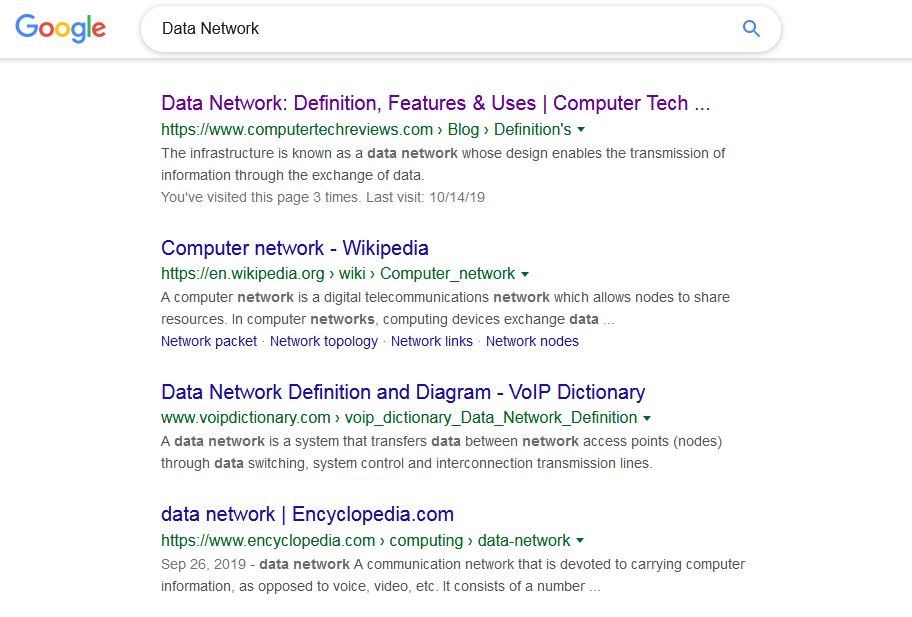 Now the trick is, the more ranking keywords you have, the fast you increase domain authority. To increase the ranking keywords, you need to publish lots of content on your blog/website. Creating useful and more content is a best practice in SEO industry.
#4. Step: Have a Full Clarity on DA Quality Percentage
Before discussing how DA quality percentage helps in increasing the Domain Authority. Let me show you, where to find this in the Link Explorer. Check the below Screenshot: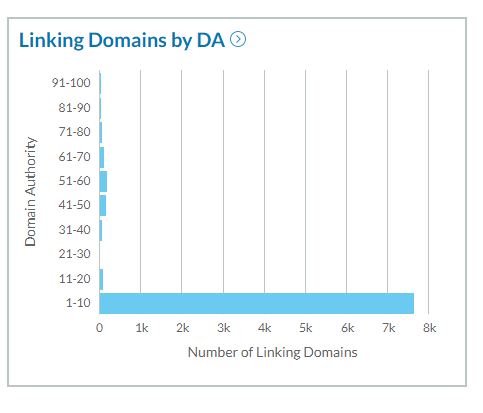 I suggest creating or getting linking domains of High domain authority because the more High DA sites link to your website, the fast your website DA increases. Check the below image to get an idea of DA quality breaks down to get 40 Domain Authority to your website.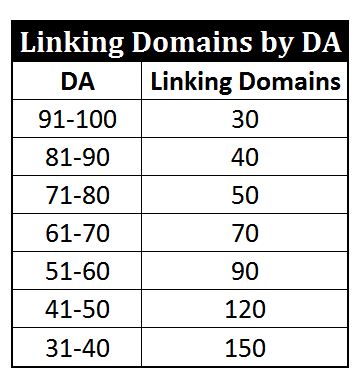 #5. Step: Maintain Percentage of External Links Follow vs No-Follow
Here again, I think we must discuss What is Do-Follow and No-Follow (I know these definitions are for Newbies)
What is Do-Follow Link?
Dofollow links are an HTML attribute tag that is used to allow search bots to follow the links. If a webmaster is linking to your site with a do-follow link, search engine bots can follow you. They pass on SEO value which benefit your website to get high rankings.
What is No-Follow Link?
No-follow links are an HTML attribute tag that is used to dis-allow search engine bots to your links. These links don't pass SEO Value. Only visitors can follow these links. It is a notice for search engine not to count a link.
In Link Explorer, it is essential to maintain the ratio of the do-follow vs no-follow of your inbound links (external links). If you have more do-follow external links when compared with no-follow external links, then it plays a vital role in increasing domain authority of your website.
For this, you need to make sure to get do-follow links while creating links to your website.
#6. Step: Work on All Metrics in Compare Link Profiles
Compare Link Profiles section is a must-see section in Link Explorer. Before going into detail, let me show where to find this option in link explorer.

Once you click on this, you can see the list of metrics on the right side of the page. The Key metric to concentrate on this is total links. Total links is a combination of the following:
Internal Do-Follow + Internal No-Follow + External Do-Follow + External No-Follow
If you have more total links compared to your competitors, then you can beat them in terms of Domain Authority.
To increase the Total links, you need to work on increasing internal + external links.
#7. Step: Maintain your Spam score as 0
What is Spam Score by Moz?
The Spam score is a metric which is used to calculate the quality of the links which are pointing to your website. Moz has segregated the links based on the spam percentage. Moz has given the grade of 1 to 100% of Spam Score to the linking domains pointing to your website.
Below screenshot will give you a clear idea about it: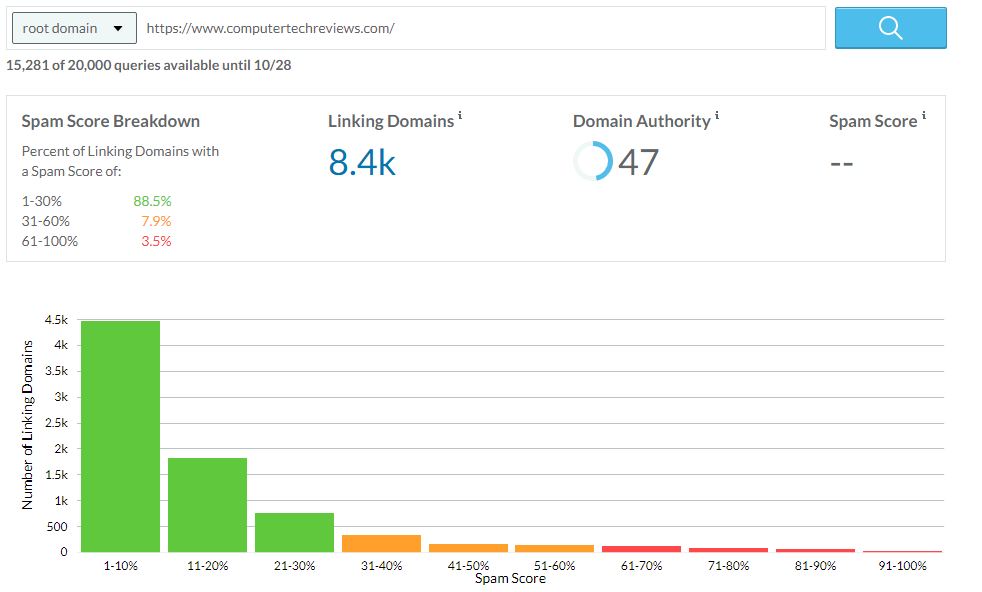 Make sure to get the links from 1-10% of spam score. In the screenshot you can see, external links to my website are majorly from Spam score 1-30% which is a good indicator for increasing the domain authority.
Due to the same, my website Spam score is 0. If your website spam score is low (under 10) then you can consider the quality of the external links is good.
Conclusion:
I am into Digital Marketing industry from the past 10 years, and from the last 3 years I am keenly working on Moz Link Explorer. The factors which I discussed in this article are my own experimented formula.
With this formula, we have achieved DA 60+ for few of the big companies. I am sure if you work on these factors, it will help you in increasing domain authority of your website.
If you find difficulty in doing that, you can contact us at contact@computertechreviews.com
If you have any questions regarding domain authority, you can comment below or email me at contact@computertechreviews.com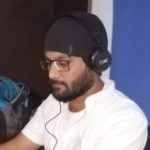 Tech Reviews
We are Full Stack Web Developer's, Freelancer's, Tech Blogger's, and Digital Marketing Experts. We are Passionate about Technology, Tech News, Gadgets, etc.
Related posts
Subscribe to Our Newsletter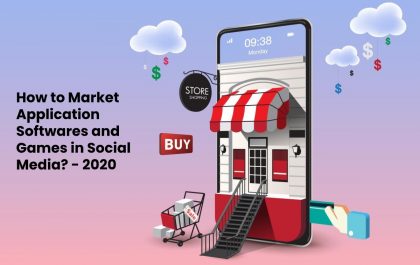 How to Market Application Softwares and Games in Social Media
Marketing Applications and Games in Social Media: If you're a Mobile App Development Company and you have recently developed a…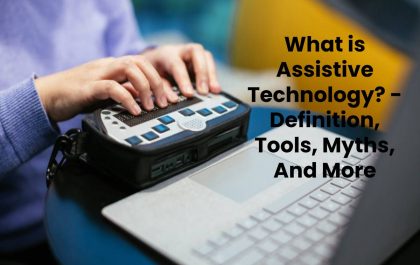 What is Assistive Technology? – Definition, Tools, Myths, And More
Table of Contents Definition Assistive TechnologyHow can children and adults benefit from these tools?BasicsMythsExamplesHow to find the right assistive technology…