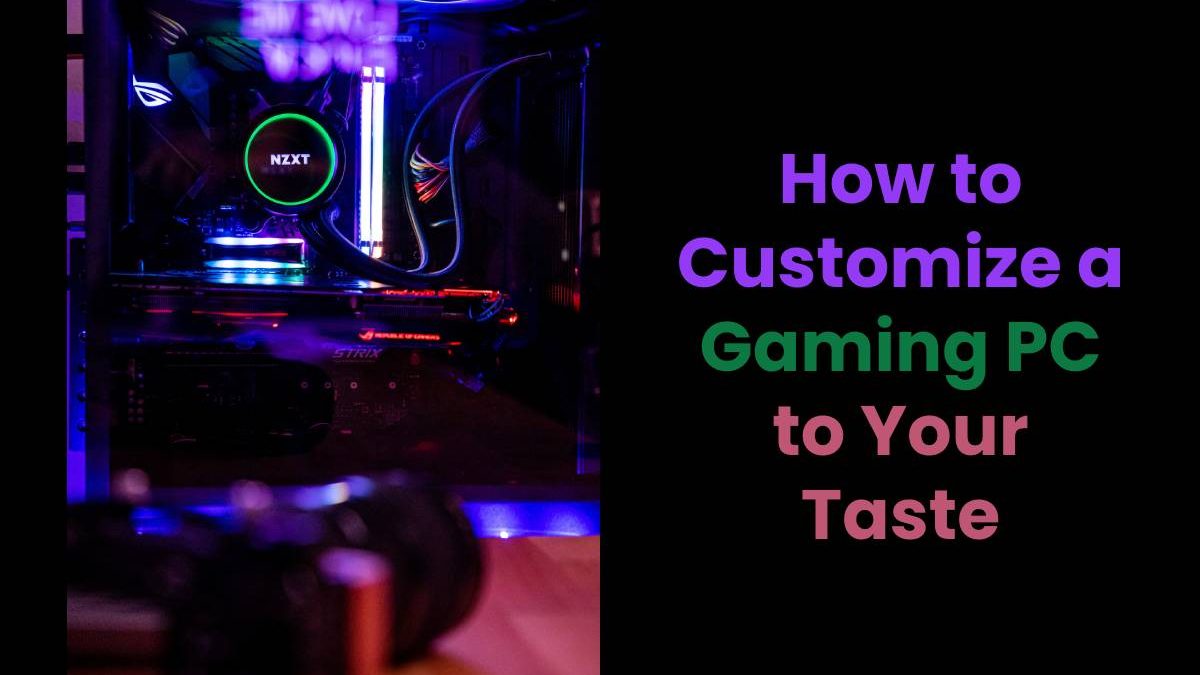 You've got your gaming PC to the desired specifications, and now you're looking at the result. Maybe something feels off about your design. Perhaps it was built with clashing colors, and it isn't looking as cool as you thought it would. Whatever issue you have with your gaming PC build, you'll probably want to revamp it without breaking the bank.
Several PC gamers consider the process of building a gaming PC as both a science and an art. Customizing a computer is personal to every gamer, and people have subjective styles. Some gamers like customized PC fan covers and bright LED lights that make their PCs look exotic. Others like something simpler without mixing colors.
Nevertheless, the tips below will work for any gamer, regardless of your preferred style. Practically speaking, there's no restriction on the amount of PC customization you can engage in. the bulk of the tips here deal with simple things you can handle at home without spending much money.
Steps to Building a PC To Your Specific Taste
● Customize your PC with Lighting
Many gamers confuse good lighting with single or mixed bright colors shining all over the place. While going for a mix of colors isn't bad, you can remain neutral. Nevertheless, the fact remains that if you intend to display your built PC, you should add extra lights.
One choice is to plaster your build with single lighting like blue or red, giving it the feel of being bright and vivid. The other is to use white lights to see the mechanisms.
Colored lights can work for almost all types of builds since it dominates the color of your gaming components. It is the best choice if your build comes in mismatching colors. When you use a colored LED light, it dominates the whole setup, making it look uniform. However, the downside is that colored lights don't display your build in greater detail.
On the other hand, white lights are the best for builds with uniform components like anime PC fan covers and computer fan grills. You'd be able to spot more detail in areas of your PC build. However, the downside is that if your build isn't aesthetically pleasing, white lights will emphasize it more.
● Modify Color with Plasti-Dip
Monochromatic builds can look as great as the ones with mixed colors. A good PC build doesn't have to contain various bright colors. PC builds with only black and red colors can be admired just as much as builds with a mix of colors.
Nevertheless, if you're into colors, you need to ensure that the color combination goes well. Different PC parts come in various colors. It can be difficult to lay your hands on a specific color for a particular part, like your fan grills.
If you face this challenge, you can paint that specific part in the color you want it to be. There is, however, a bit of a risk with using Plasti-Dip instead of spray paint. If you're looking to paint any component with Plasti-Dip, you must first make peace with the fact that you might lose that part.
Nevertheless, Plasti-Dip comes with its unique benefits. The color can always be taken off a component if you want to change it or send it off for servicing.
Before using Plasti-Dip for your new gaming build, you must map out the color you want your build in. the best combination is to mix a particular color with another neutral color. For instance, you can go with a black base and red accents as earlier suggested or a grey base with blue accents. Simple colors like these make your build look clean and well-defined.
To begin the process of gaming computer customization with Plasti-Dip, you have to remove the parts you intend to paint. You could take a picture of the build to remember where the screws go after you're done. You also have to use masking tape to protect the gaming accessories you don't intend to paint, like the gaming PC fan covers.
Place the PC parts you want to paint in an aerated region and shake the Plast-Dip can before you begin the painting process.
● Arrange Your Cables
To make your build look spectacular, remove your cables from plain sight. If you can place your cables at the back of your case, your build will look sharper.
Nevertheless, well-arranged cables can still look mismatched because of their various colors. In this case, you'll need to get universal extension cables. This set of cables is affordable and can work with most power supply brands.
Conclusion
It's normal for gamers to think up a gaming build, construct it and feel like it's looking ugly. However, most spend a ton of money to revamp their gaming builds only to feel dissatisfied and repeat the process.
Suppose you want to build your PC to your taste. In that case, you need to customize your PC with lighting, modify the color with Plasti-Dip if you cannot get the right mix of colors, and perform quality cable management by purchasing universal extension cables.
Related posts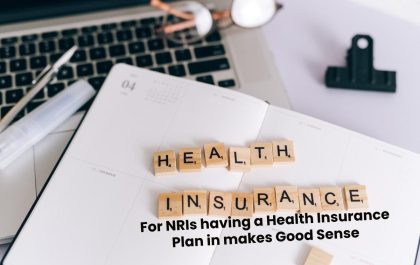 For NRIs having a Health Insurance Plan in makes Good Sense
Introduction Living as a non-resident Indian (NRI) comes with its own set of challenges, and one of the most crucial…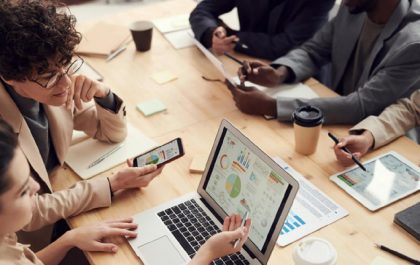 Measuring Success: Assessing the Impact of Collaborative Learning Benefits
Collaborative learning, at its core, is an educational approach wherein individuals work together to achieve shared learning goals. This method…