Strategy and people are at the core of an effective digital transformation, according to the experts. While the strategy should perfectly reflect your digital transformation vision, people who will bring it to life should clearly understand, share and support it.
Skelia's dedicated development teams can perfectly match digital transformation tasks and goals, helping clients overcome possible pitfalls on their way. Let's find out how to take on the path of digital transformation supported by dedicated talents.
Digital Transformation in a Nutshell
Digital transformation encompasses organizational, operational and cultural changes with the aim of using digital technologies with better efficiency. As stated by Deloitte, it is about becoming a digital enterprise and digitizing essential business processes, such as human resource management, supply chain optimization, interaction with customers, marketing and much more.
This is a step-by-step process that implies using data more effectively and betting on a modern set of tools aimed at streamlining business operations with a parallel change in the leadership models and employees' mindset.
How Does Digital Transformation Work?
The process of digital transformation takes place in three stages.
Imagine. Digital transformation begins with ambition, with the suggestion that a certain business process may be improved and streamlined with the help of a certain technology.
Deliver. At this stage, the ambition begins to take a more viable form. That is, the company suggests, designs and tests the solution to achieve the primary goal.
Run. This is the phase of integrating the suggested solution into the business processes by joining the efforts of the internal and dedicated digital transformation team. After a certain business process is digitally transformed, the company has to evaluate the success using clear metrics and proceed with improving the next workflow according to the same algorithm of actions.

Getting Started with Digital Transformation Using Dedicated Teams
The process of digital transformation is ongoing and never-ending. Here is how you can get started with it step by step.
1.    Create a Digital Transformation Strategy
Only 15% of companies have a clear digital transformation strategy. Having a clear action plan can become your competitive edge, as well as give your business the opportunity to prioritize better, saving time and effort.
A digital transformation strategy is a step-by-step plan that guides your company throughout digitizing all its essential business processes one by one. It should outline the resources needed for a transformation, including but not limited to human, intellectual and financial resources. Plus, a digital transformation strategy should predict the possible risks and state viable backup plans.
2.    Focus on People
Having a digital transformation strategy is a must, but focusing on people who will bring it to life is even more important. That's why tech and business experts recommend hiring a chief digital officer. According to McKinsey research, the companies with such a specialist on board are 1.6 times more likely to achieve their goals.
3.    Make Sure Your Internal Team Is Ready to Change
Digital transformation means changing your team's mindset as well. To make this process effective for your company, you have to make sure that your internal team has an aligned vision, understands the goals and the importance of digital transformation, and is ready to drive your company toward innovation and growth.
4.    Outline the Most Challenging Tasks and Tech Gaps
Quite often, the digital transformation begins with an understanding that the existing software can't meet the modern requirements and business goals. A lot of companies make the first step along this path by modernizing or replacing their legacy system, improving and assuring the quality of their products, or getting started with the business process automatization and/or data analysis tools.
Depending on your business goals and necessities, you have to outline the challenges you may face, the tasks you can handle on your own and the tech gaps you need a third party's help with.
5.    Consider Strengthening Your In-House Team with a Dedicated One
Depending on your digital transformation tasks and goals, and the gaps and challenges you have identified, consider strengthening your in-house team with a dedicated one. Using a dedicated development team's services is a cost- and time-effective approach since the experienced and ready-made team can get started with skills and knowledge transfer almost immediately, joining your project on flexible and convenient terms.
6.    Shortlist the Dedicated Roles You Need to Hire
Depending on your digital transformation tasks, you will have to outline the necessary skills and talents you need to hire according to the dedicated development team business model. Most often, the companies that are on the way to digital transformation hire business analysts, developers, DevOps specialists, QA and testers.
7.    Evaluate the Vendor's Experience in Enhancing Digital Transformation
Despite the fact that using dedicated team services in the process of digital transformation is an effective strategy, partnering with the right vendor can still be a challenge. To make your digital transformation effective and to perfectly match your dedicated team with the tasks you need to solve, pay attention to the development companies from your niche. Choose the one with the experience in solving the tasks that overlap with the tasks you face.
For example, if you need to move from legacy systems, consider companies with top-notch experience in legacy solutions modernization. If you need to add quality to the software product offered by your company, get in touch with the development vendor that has strong QA and testing teams under their roof.
8.    Assess Cultural Fit
If you plan to empower your internal team, with a dedicated digitization team, you need to think of how a specific vendor will match with your internal team.
To ensure the perfect match, make sure to assess the cultural fit. Pay attention to those companies whose business ethics, values and mentality overlap with yours. Also keep in mind that working with a culturally diverse team can be beneficial.
Conclusion
An effective digital transformation always should be powered by a clear vision and strategy, shared by your internal and dedicated team. Hiring the latter is a way to achieve better digital transformation efficiency. Get started with making your enterprise digital step by step and make sure to take any potential development vendor's expertise, business and communication practices, values and culture into account.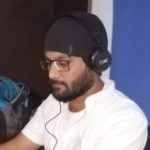 Kamran Sharief
I write about technology, marketing and digital tips. In the past I've worked with Field Engineer, Marcom Arabia and Become.com. You can reach me at kamransharief@gmail.com
Related posts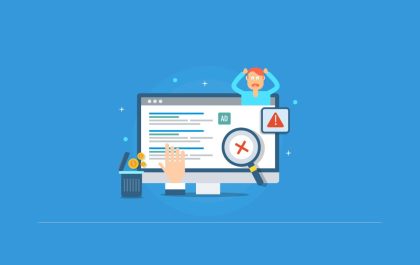 5 Common PPC Mistakes to Avoid and How to Fix Them
5 Common PPC Mistakes to Avoid and How to Fix Them Are you tired of investing time and money into…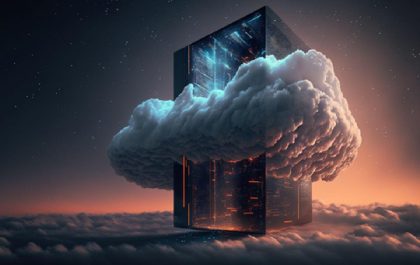 How to Choose the Right VPS Server for Your Needs
In today's digital landscape, selecting the right Virtual Private Server (VPS) holds the key to a successful online presence. With…