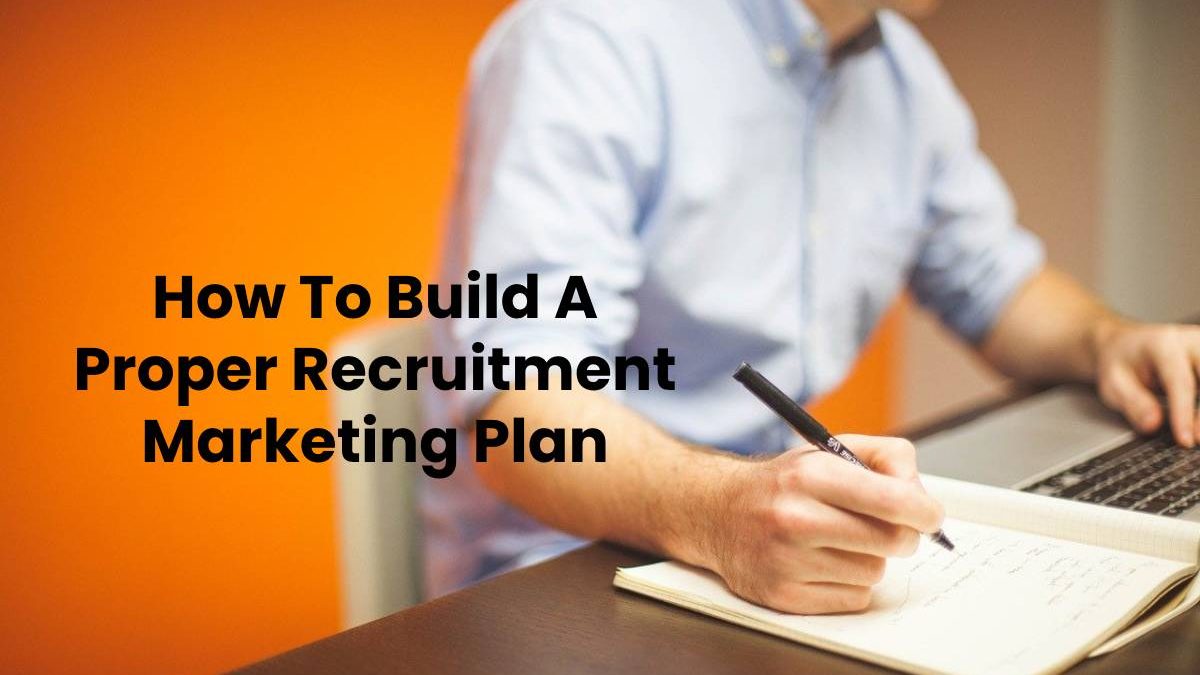 How To Build A Proper Recruitment Marketing Plan
Excerpt: In a hiring market that presents unprecedented challenges and rising competition in the industry, recruiters and hiring teams need to develop a recruitment marketing strategy to attract top-notch candidates. Read more to see how you can build a well-functioning recruitment marketing plan as a recruiter, to stand out amongst the competition!
As the number of businesses in the recruitment field is constantly growing, the top talent now has more open job positions. Unfortunately, for recruiters, this means that finding and hiring qualified candidates is now more challenging than ever. Apart from investing in a top Applicant Tracking System and a Recruitment CRM, recruiters will have to add on more to their list.
Today's candidate-driven job market has given candidates the power to choose their employers, instead of recruiters having the upper hand. To attract top talent and gain their trust over your competitors, you need to ensure that your marketing and recruitment planning work favourably.
What is a recruitment marketing plan?
Before you start taking measures to build a proper recruitment marketing plan, it's important to have a clear understanding of what it means. A recruitment marketing plan is a strategy commonly adopted by recruitment agencies and many other organizations. In simple terms, recruitment marketing refers to the strategies and tactics an organization uses to identify, attract, engage, and nurture potential talent by marketing to them.
A recruitment marketing plan involves the process of building and showcasing an organization's employer branding and employee value proposition to attract and hire skilled candidates in the market.
It also provides an excellent opportunity for employers to showcase their work culture, which helps attract candidates with the right cultural fit!
Social recruiting is also another term that has been flourishing in recent years, and it is a vital part of building a successful recruitment marketing strategy. Without the aspect of social recruiting, a recruitment marketing plan ends up being insignificant and meaningless.
Why should you build a recruitment marketing plan?
Recruitment marketing helps employers present their employer brand and increase brand awareness in the industry and job seekers. As employment options for job seekers continue to grow, along with increasing talent and competition, many employers are fostering this method to attract top talent.
According to LinkedIn, 75% of candidates will research a company's reputation before applying for a job opening.
With the growing use of social media in recent years, incorporating it has become a top action plan for many organizations. Utilizing social media has become a powerful tool for employer branding as well.
Your employer brand and online presence directly impact your recruitment marketing plan; therefore, it's essential to consider these factors, which significantly affects the number of candidates and the type of talent you attract.
Here are some reasons why a recruitment marketing plan is crucial for recruiters!
Help reduce hiring costs and speed up the hiring process.
Sourcing and identifying potential candidates become much more accessible.
Improves employee retention rate.
Enhances the overall candidate experience.
Builds candidate relationships for future positions.
There are a vast number of benefits to adopting a recruitment marketing plan. Not to mention, 58% of recruiters and 66% of staffing agency recruiters believe recruitment marketing is becoming more important in an increasingly digitalized world!
If you're interested in building a proper recruitment marketing plan, here are a few powerful techniques you can incorporate into your plan:
1. Define Your Recruitment Marketing Goals
Just like any other plan, a proper recruitment marketing plan requires a clear set of goals that provide an overview of what is to be expected out of the plan. To frame a well-functioning recruitment marketing plan, the first step is to identify your ultimate goals for recruiting and marketing. To state the obvious, a primary goal for a majority of recruiters is attracting and hiring top talent. To take this a step further, you can determine more specific recruitment marketing goals that your organization would like to strive for—which can include:
Increasing the number of applicants through social media platforms.
Boosting engagement on employer branding content.
Improving candidate experience.
Showcasing better employee or candidate reviews online.
Without identifying a clear set of goals you would like to achieve, the entire plan becomes pointless, and there won't be any significant changes seen in the results. In addition, make sure that you are keeping track of the progress of your goal(s) using metrics and analytics. In the end, what gets measured, shows results!
2. Build A Solid Employer Brand
Investing in employer branding is one of the most crucial aspects of a recruitment marketing plan!
An employer brand refers to the perception your current and potential employees have of your organization and how you can position yourself as the employer of choice to a target group of potential candidates.
Especially with the growing use of social media and the internet, developing an employer brand has become crucial in attracting target candidates. With so many job seekers on social media platforms, it makes sense to create an online presence to showcase your organization naturally. In addition, employer branding also allows you to define your unique employer value proposition.
According to a Jobvite Recruiter Nation Report, building a strong employer brand remains crucial to attracting candidates, and the channels recruiters find most effective in growing employer brand are:
Social Networks
A company's career website
In-person or virtual recruiting events
In the age of technology, the internet and social recruiting, building an employer brand is easier than ever! Ensure that you are active on all relevant social media platforms, career sites and job boards—where the target group of candidates are most likely to be found. Actively posting on these platforms and your website is an excellent way to engage with potential candidates, and most importantly—don't forget to respond to them! Your online presence is also a great way to engage in the world of social recruiting.
According to LinkedIn, 75% of job seekers research an organization's reputation before applying for a job. Therefore, it is crucial to be consistent with your employer brand messaging!
3. Provide A Positive Candidate Experience
As a recruiter, it is crucial to understand the importance of a positive candidate experience. You'll understand how providing a positive candidate experience is a step that affects everything else in the entire recruiting process. Think of it this way; the candidate experience is often the very first impression formed. This means providing the best candidate experience right from the start, even if you do not hire them at the end.
A positive candidate experience offers clear and consistent communication. Effectively communicating with candidates throughout each step of your recruiting process significantly increases the chances of having a positive experience with your organization. Moreover, providing a positive candidate experience reflects your organization's reputation, significantly impacting the number of interested candidates!
Providing the best candidate experience is key to your recruitment marketing strategy as it helps attract more applicants, improves the quality of hire, and, of course, increases your brand awareness! Keep in mind that company reviews are also an essential factor in creating a positive candidate experience, influencing other job seekers.
4. Invest In Social Recruiting
Social recruiting simply refers to using social media platforms for recruitment, which is vital for recruitment marketing. Social recruiting provides an excellent opportunity to showcase your employer brand and company culture, helps target a group of candidates, saves costs and helps establish connections with potential candidates.
In today's candidate-driven market, it has become crucial for recruiters to leverage social media to find, attract, and hire suitable candidates, as a majority of job seekers can be found on social media.
According to a study by Aberdeen Group, 73% of millennial job seekers found their last job on social media.
Millennials are now the single largest job seeker group and are highly engaged on social media. Therefore, ensure that you are actively engaged in your social recruiting strategy to attract the maximum amount of candidates!
5. Develop A Strong EVP
A strong employee value proposition is one of the most critical factors determining recruitment marketing! An EVP explains why a candidate should consider joining an organization while setting the guidelines for an organization's work culture and values.
An employee value proposition should showcase why a candidate would want to work for your organization. With growing opportunities and competition in the workforce, developing an employer value proposition that highlights the perks your organization offers is essential.
Think about what you offer which makes your organization unique amongst all the other employers in the market and why a candidate should choose to work with you instead of someone else.
Salary and incentives always play an important factor in attracting potential employees, but monetary influences are only a piece to the puzzle regarding what top talent expects from their employers.
Truly attracting top talent involves:
Defining your work culture.
Diversity in the workplace.
Understanding the needs and expectations of potential employees.
How you can nurture their careers.
Ensure that all these factors are included in your EVP so that you can attract the most suitable candidates and showcase what your organization stand for!
The recruitment marketing field is evolving impressively fast. For a successful and well-functioning recruitment marketing plan, you need to devote people and time to track your progress to make real-time improvements. However, investing in this strategy is worth every effort as the benefits go beyond increasing the flow of qualified applicants—it benefits the entire recruitment process and other aspects of your business!
Investing in a recruitment marketing plan enhances an organization's brand equity and significantly impacts your talent pool. However, don't forget that the success of these tactics depends on your specific goals and your target candidates.
Related posts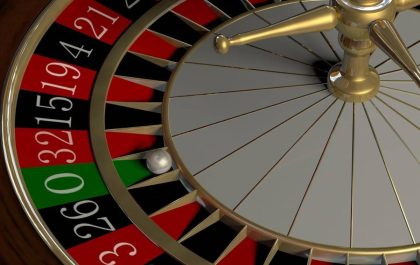 Which is the Best Online Satta Game App?
Satta games have gained immense popularity in the online gaming world, with players seeking excitement and the chance to win…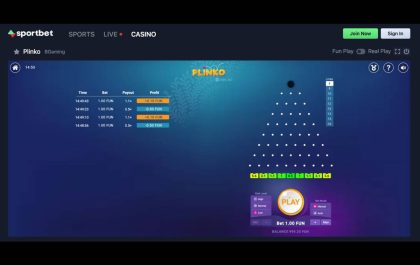 Plinko game: cheats that pay real money
Plinko game cheats that pay real money Plinko, the popular slot machine game that combines elements of chance and strategy,…