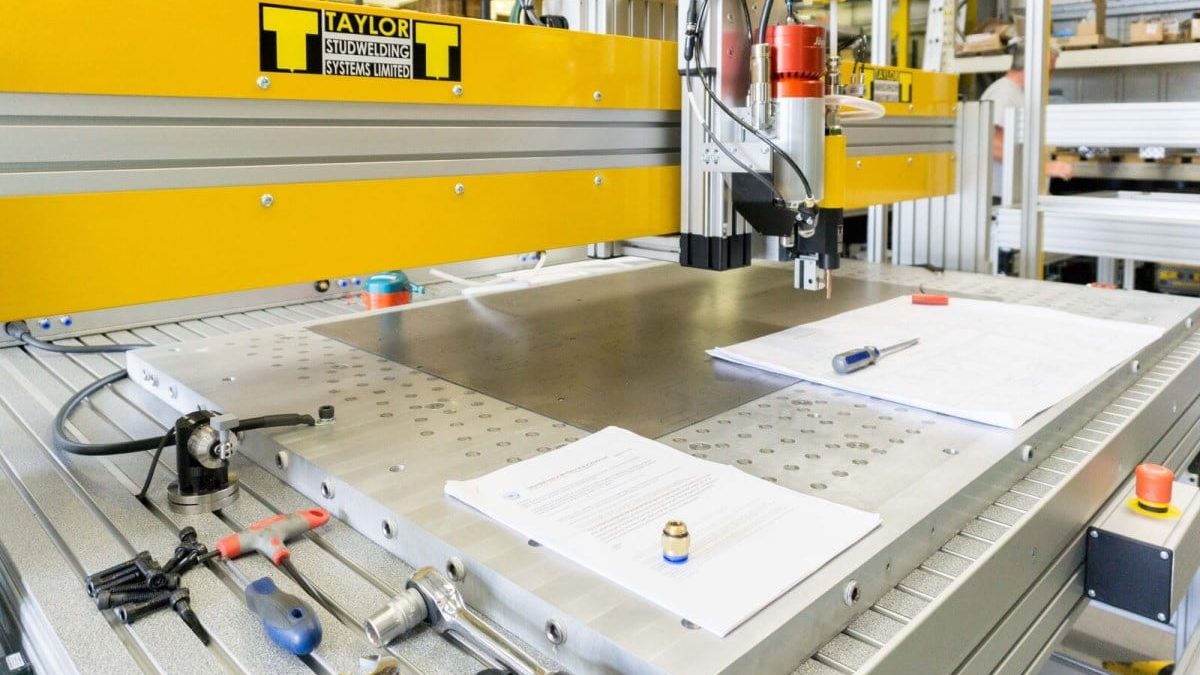 Technology has advanced so much over the last few years, allowing us to create and do more things than ever before. Where construction and engineering is concerned, technology has helped us to create new things in record time. Stud welding technology is a fast and effective form of welding and has already had a positive impact on a range of different projects, both big and small, for many different industries.
Learning the process behind stud welding can help us to understand how beneficial it is for the future of range industries. Read on to find out how stud welding equipment works and how it is beneficial.
How does stud welding work?
Stud welding is the process of welding a metal fastener onto a parent material. This type of welding is one of many, but this particular type enables a welding job to be completed accurately and to an extremely high standard. The stud welding process is chosen by engineers, manufacturers and a whole host of other professionals to ensure important welding jobs are completed to specific requirements.
Stud welding is suitable for both long and short production runs. And also, it is the chosen method of welding for many different products in different industries. Here are just a few:
Heating and ventilation – including domestic and industrial boilers, air conditioning units and refrigerators.
Electrical – including lighting equipment and domestic appliances.
Decorative and consumer – including signs, nameplates, small kitchen appliances, and jewellery.
Mechanical – including lifts, metal furniture, and machinery.
Usually, materials used when stud welding include stainless steel and aluminum. And also, stud welding guns are used to quickly weld studs onto this material. Studs used vary in size, from the small 1mm to the larger 25mm, and specialist gun attachments can be used for each unique welding job.
The stud welding process
Where stud welding processes are concerned, there are three main types:
Capacitor-Discharge
Drawn Arc
Short Cycle
Each of these different types of welding has its own specifications and benefits. By looking into each different stud welding process, we can see how each one works to provide high standards of welding for a range of different projects.
Capacitor-Discharge
This process is one of the most common for manufacturing. Through this method, a specific stud is placed onto a metal sheet. A high current then pulses through to melt the stud, forging it to the sheet. This method is cost-effective and extremely fast, whilst also providing highly accurate results.
Drawn Arc
Drawn arc stud welding is better suited to metal fasteners of a larger diameter. This weld is carefully controlled and finished off neatly, creating a strong, solid result. And also, in this process, a stud welding operator uses a drawn arc machine to melt the end of the welding stud onto the plate. This type of weld is better suited to materials with curvature or imperfections.
Short Cycle
Short cycle stud welding is usually a much faster process than other types of welding, as it uses higher currents to create more welds in much less time. And also, it's an effective process for high volume jobs, but the results may not be as secure as drawn arc welding, for example. The penetrative depth isn't as great, so this type should only be considered if you need speed and inexpensive results rather than high strength.
The benefits of stud welding technology
How can each industry benefit from stud welding? It goes without saying that stud welding is an effective method with a lot of advantages. Here are a few of the reasons why stud welding is the go-to choice for many industries:
Give powerful results
With stud welding, there is no weakening of any material when the process is complete. The results of a stud weld are powerful, leading to a quality attachment with precision, making it an ideal process for many different sized projects. Stud welding is very fast, yet efficient, which can save time and also money on each individual project. Besides, some stud welding machines enable you to weld up to sixty studs per minute.
Reverse marking is eliminated
Even though stud welding is powerful, the process is careful enough to ensure there is no reverse marking on the undersides of material being welded. This means that thinner materials are perfectly fine to be welded. And also, stud welding is the perfect process to keep your finishes as neat as possible.
Accessibility
By using a stud welding process, you'll only need to access a single side of your main material. Using computer technologies, stud welding machines can be programmed to work on both sides of this material, with minimum effort from an operator. Stud welding machines can also be portable. Balanced and lightweight machinery is easier to use for an operator and as a result, can give more efficiency.
Automation
Automated machinery is one of the most useful pieces of technology available where welding is concerned. Not only does it maximize the efficiency of each weld, but there are many different options available when programming to personalize your experience. No matter your requirements, automation can help you in a way that no other weld can.
Stud welding technology can be beneficial to almost any industry
By now, you'll hopefully have a good idea of what the stud welding process is and how it works. Here are some key points to take away from this article to help you make better welding decisions in future:
Always consider your requirements – What do you want to achieve with your weld?
Production runs – Do you need a long or short run?
Deadlines – How quickly do you need to complete your weld?
Your welding finish – No holes, no reverse marking.
This post was in collaboration with Taylor Studwelding. A company that provides stud welding machines and components for sale and for hire. If you would like more information about their stud welding machines or service, or if you need any further stud welding advice, you can visit their website: https://www.taylor-studwelding.com.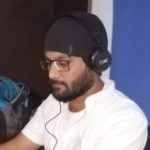 Kamran Sharief
I write about technology, marketing and digital tips. In the past I've worked with Field Engineer, Marcom Arabia and Become.com. You can reach me at kamransharief@gmail.com
Related posts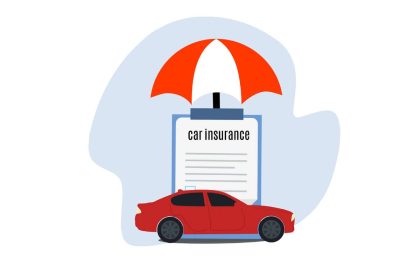 Is Zero Depreciation Car Insurance Worth the Investment?
When it comes to safeguarding your vehicle, insurance stands as a pivotal consideration. Among the multitude of insurance options available,…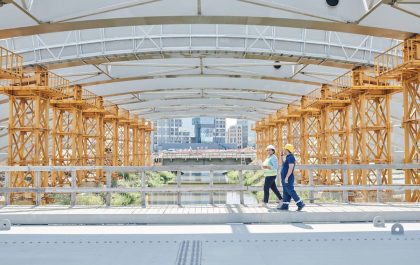 Streamlining Construction Projects with Managed IT: A Game-Changer for Efficiency
In the fast-paced world of construction, efficiency isn't just a buzzword—it's the cornerstone of success. Imagine a world where project…