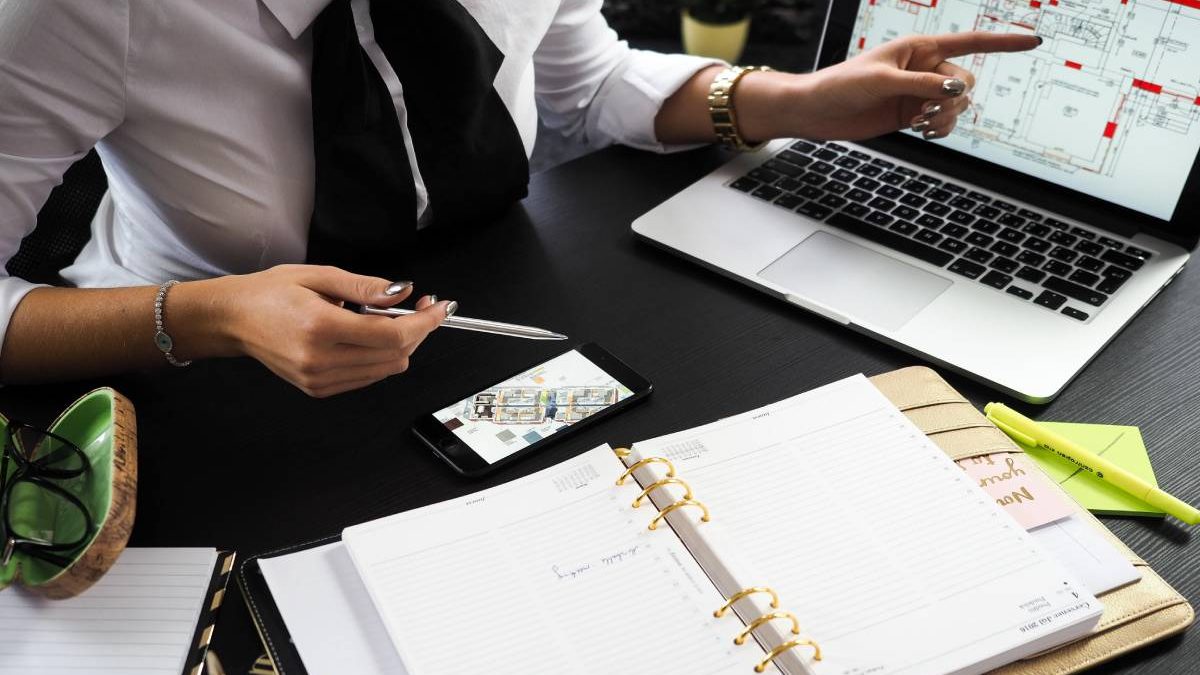 Having a Government job in India is kind of a luxury which is not everyone's cup of tea. However, a large percentage of Indian youth prefer to get a Government job because of numerous reasons. The first reason behind choosing a Government job as your career is the high job security. If you are planning to become a Government servant then you will be provided lifetime job security and that is one of the main reasons why everyone wants to become a Government servant as of today. If you have decided that you will be becoming a Government servant in the future then the next thing to do is to decide which type of Government job you want to pursue.
India is a country which is very vast and wide, the youth of India today get a lot of options for jobs among which they can choose. However, if you want to be a Government servant then you will have to go through a detailed procedure. This procedure consists of an all India examination. The candidates will have to give numerous examinations in order to successfully get selected in the Indian Government vacancies. No matter which type of Government service you choose, you will be liable to give an examination in order to carry on different procedures related to the job. If your goal is to become a Government servant then you can read further about the Top 10 Highest Paid Government Jobs in India.
1.   Indian Foreign Services Officer
If you love to travel abroad then you can choose to become an Indian Foreign Service officer. The Indian Foreign Service officers are selected through the civil service examination which is conducted by the organisation of UPSC. These officers are responsible to represent their country in foreign nations. Around two thirds of their career timeline is often spent in foreign countries. You will have to spend a maximum of three years in one country in your career. It is one of the highest paid Government jobs available in India because the salary is available along with all of the perks for Grade A employees of the Indian Government. The employees are also liable to get additional allowances which are calculated on the cost of living index issued by the United Nations. The employees are eligible to get all of the parks including all of the luxuries to live in a foreign country.
2.   IAS and IPS Officer
IAS and IPS officers are often described as the most powerful people in the country. If you are planning to become an IAS or IPS officer then you will have huge power in your hands. The entry-level pay scale of these officers is around 50000 Rupees. The officers are also eligible to get their own house by the Government to live in. Once you clear the examination for the job then you will be able to work in different fields of policymaking in India. The employees are also given an opportunity to go for higher education in foreign universities on a sponsorship provided by the Government of India.
3.   Defence Service
If you are planning to get a Government job which is more interesting and adventurous then you can go for Defence Services. The candidates have to give a National level examination in order to get a chance in the Defence Services. However, once you have cleared the examination then you will be liable to get promotions and a very luxurious pay scale. The entry-level salary for a Defence Service Officer is around 50,000 to 60000 Rupees. Accommodation and other allowances are provided by the Government in Defence Services jobs. The officers are also eligible to get a pension after their retirement in Defence Services.
4.   ISRO and DRDO Jobs
If you are an Engineer or you have a high interest in research and development then you can easily apply for ISRO and DRDO jobs. The Government organisations of space and other research and development give a high salary package to their employees. But, because the job will be mostly based on Science and Technology you will have to have a background of science or maths in your schooling to successfully get a job in this organisation. The basic salary in this organisation starts from Rupees 55000. The employees are provided rental alliances or accommodation as per their level of the job. Transport allowances and bonuses are also provided to the employees working in these Government organisations of India.
5.   RBI Grade B Officer
RBI or the Reserve Bank of India is the official Government Bank of India and the employees working in this Bank are provided very strong job security. This is one of the main reasons why everyone wants to join the RBI as banking personnel. RBI Grade B officers are subjected to get Rupees 18 lakh per annum as their salary. The entry-level job salary will be around 67000 Rupees. The employees are eligible to get accommodation and also allowances for their children's education. Rupees 100000 allowances for tours are also provided every two years to each RBI Grade B employee.
6.   Public Sector Undertakings Job
You can also choose to work in a public sector undertaking after appearing for the PSU exam. If you are not interested in the life of a corporate job then you can go for PSU jobs. The salary structure for the PSU employees starts from around 52000 Rupees. Special compensations are also available for allowances related to house maintenance, transport, canteen, furniture and other electronic devices needed by the employees to do their job diligently. Once you have successfully passed the GATE examination, you will be eligible to get a job in any PSU according to your desire. The estimated CTC for these organisations is around Rupees 10 to 12 lacs.
7.   Indian Forest Services Jobs
If you are planning to settle in an area that is far from the city then you can apply for Indian Forest Services Jobs. These jobs are highly suitable for people who are fascinated by nature. The Indian Forest Service Officers are responsible to work in the wildlife. The main motive of these officers is to protect the environment and wildlife of India. The entry-level salary for this job will be around Rupees 52000. The employees are provided houses and their own personal vehicle; all the other perks and benefits are available to these employees as per the Group A officers of the Central Government.
8.   State Services Commissions
Just like the Central Government employees, the State Government of India also recruits people in a certain organisation. If you are planning to get a Government job in your state then you can apply for the jobs available in your respective State Service Commission. Every state conducts separate examinations for their state services employees. Once you have cracked the examination, you will be liable to get a job in your respective State Service Commission. The employees who will be working in these Public Service Commissions of their respective states will not be transferred to any other place. The average salary of PCS employees ranges from Rupees 35000 to Rupees 45000. The candidates are also eligible to get incentives and allowances such as accommodation, drivers and vehicles. You can prepare for State Services Commission recruitment by taking online courses available on platforms like Entri.
9.   Lecturer or Assistant Professor In Government Colleges
If you love to teach and imparting knowledge is your interest then you can get a teaching job in Government colleges or schools. Teaching is a profession that is enjoyed by many people. The salary of an assistant professor in Government colleges ranges from Rupees 40000 to Rupees 100000 at an entry-level. You can easily get a job in institutions like IIT and NITs present across the country. The salary is higher according to the level of education that you are giving to the students. The candidates who have a PhD in subjects are liable to get more payment as compared to the candidates with no further education like a PhD or any additional degree. Benefits like medical facilities and other accommodation facilities are also provided to the candidates working in Government colleges.
10.  ASO in the Ministry of External Affairs
If you want to get a job as an ASO in the Ministry Of External Affairs of India then you will first have to crack the SSC CGL examination. The salary of this officer ranges from Rupees 1.25 lakh to 1.8 lakh. Accommodation facilities and medical facilities are provided free of cost to the employees. The employee will also be eligible to get a foreign posting. The main perk of this job is to get foreign postings which will be available for a time period of three years for each posting.
Preparing for a Government job can be tough but it will be really worth it because of the high level of the pay scale and a long list of allowances available to Government employees in India. Now with a lot of Technology, the aspirants can prepare for Government examinations without even going out of their houses and by taking online courses available on many different coaching platforms. A Government job offers a lifetime of relaxation to the employee by providing tight job security and benefits even after retirement. You can go for any Government job as per your goal,interest and educational background!
Related posts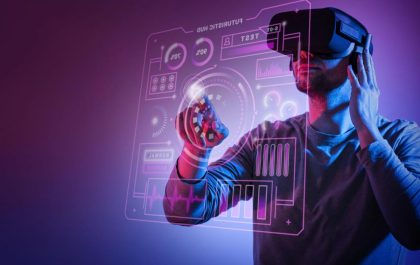 Top 10 Business Tech Trends of 2023
For organizations to succeed in the fast-paced world of technology, being ahead of the curve is crucial. Staying current on…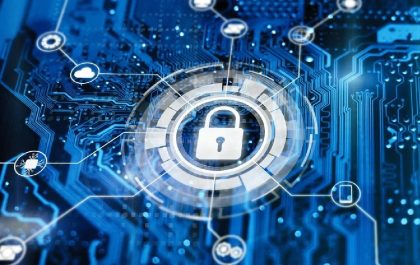 Cyber Security Behind NFTs: Are You Safe?
With the rise of cryptocurrencies, we've seen all kinds of digital assets hit the market. NFTs were a craze a…