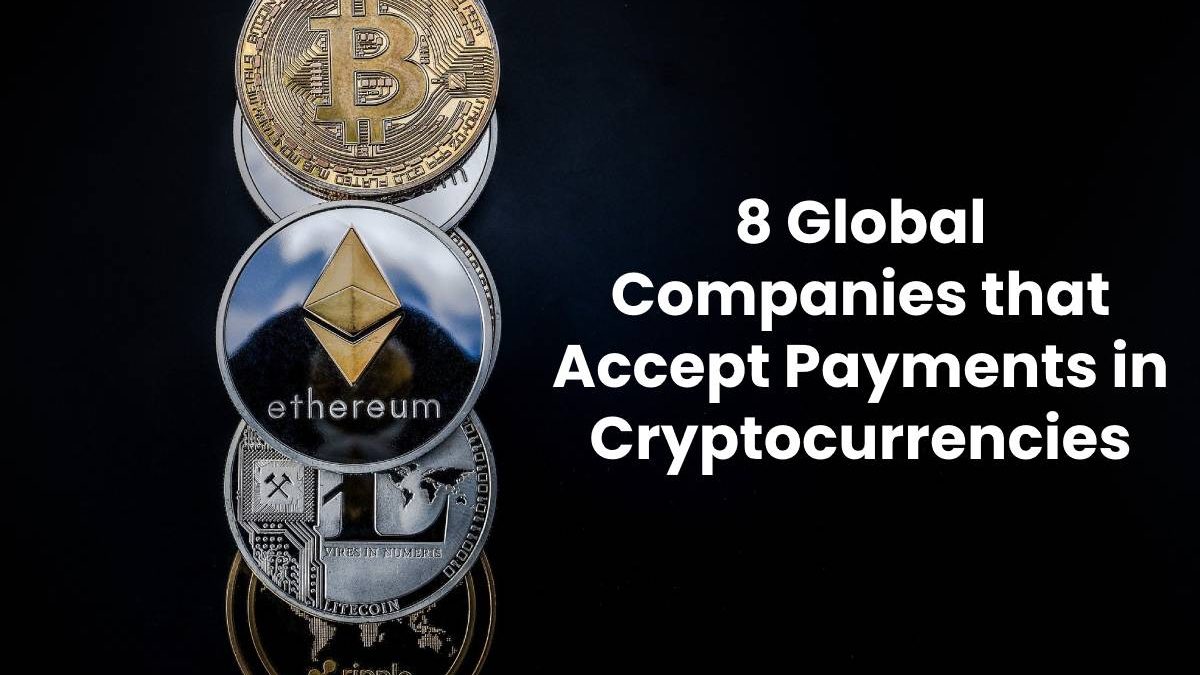 Global Companies that Accept Payments in Cryptocurrencies
Cryptocurrency became a hot topic over the last few years worldwide. It is discussed not only by financial specialists and cryptocurrency fans, but also by average people. Tens of thousands of people started to invest in cryptocurrency, when just recently it was possible to only trade it.
A huge amount of companies accept card payments in crypto currencies nowadays. These are large international digital companies, restaurants, e-commerce stores and more. Some of them use external applications and services which act as an intermediary to help accept crypto payments.  E-commerce businesses sometimes integrate ready modules with their online stores to directly accept payments in the store, or look for a reputable e-commerce development company which helps to tailor an individual solution to support crypto transactions.
Customers can use a special service named Coinmap which helps to find stores accepting crypto payments. The United States, Europe and Latin America are the leaders in crypto currency usage. Let's talk about the most interesting large and well known companies that accept crypto payments.
1. Overstock
This e-commerce store has started to accept crypto currencies as a payment method in 2014. Initially you could only use bitcoin. In a few years the company started to cooperate with the ShapeShift platform. So now it is possible to also choose Dash and Monero.
To place an order customers only need to choose preferred crypto currency and send the order. After that the system will offer you to send a payment. It is the mandatory rule for all crypto wallets.
The company decided to choose ShapeShift due to its flexibility. It is the fastest service for crypto currencies exchange, able to complete the transaction in just a few minutes.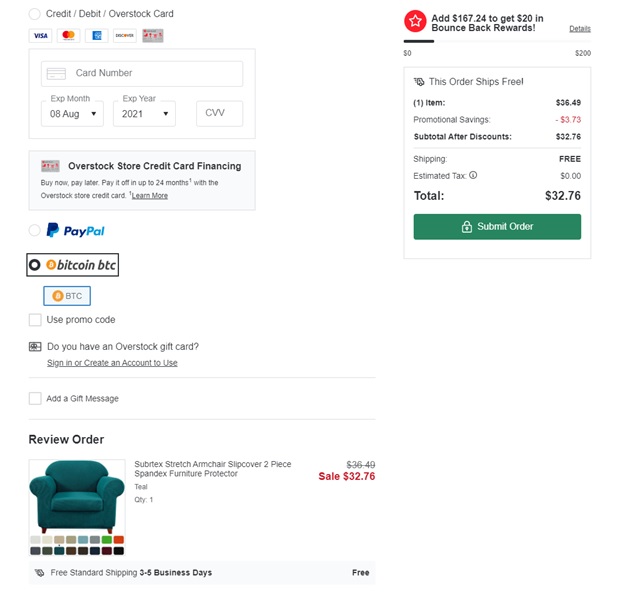 2. AirBaltic
Latvian national airlines showed that they go with the times when they started accepting payments in crypto currencies in 2014. Now you can buy tickets to Europe and CIS countries for crypto. Martin Gauss, Executive Director at AirBaltic, said that the company is listed among the top ten most innovative carrier companies in the world. That is not a surprise if knowing that company followed the crypto currency trend.
The company works with the Bitpay service to manage transactions in Bitcoin. It converts euro to crypto currency using the current exchange rate at the time of ticket purchase.
3. Expedia
Expedia, a booking service, has followed AirBaltic's example and started accepting payments in crypto for tickets and hotel reservations. Expedia doesn't receive and store crypto currency. Like other companies, Expedia cooperates with Coinbase. All payments made in crypto currency are converted by the system in USD. Only after that the payments are credited to the Expedia account.
Expedia informs its clients that reservations made for crypto are not eligible for cancellation. This point is related to the specifics of blockchain.
4. Subway
One of the fast food leaders – Subway – also accepts crypto currency. Moreover, Subway not just allows paying with Bitcoin, they give a 15% discount for crypto lovers. The biggest number of Subway restaurants that accept crypto payments are located in the USA.
In 2017 press wrote about the Subway's plans to start accepting ETC and Tether. But these rumors haven't received any confirmation from the company yet.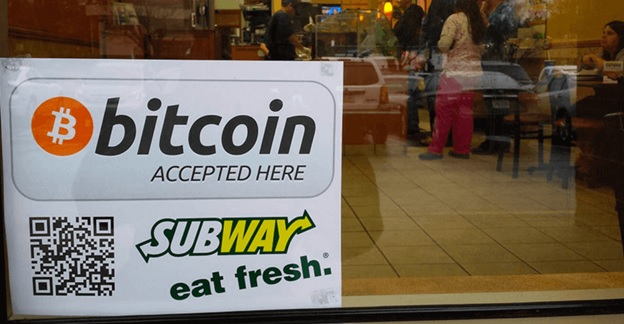 5. KFC
The KFC brand doesn't need any special introduction. This well known company began to accept Bitcoin in Canada in 2018. This was an important step towards the mass adoption of cryptocurrency.
The chain of restaurants launched a limited time marketing campaign named the Bitcoin Bucket, an offering that can only be paid for using Bitcoin. People were offered to order this Bitcoin Bucket with a home delivery and pay using BitPay service.
Among other things, KFC also rolled out a special offer for Satoshi Nakamoto, the Bitcoin Founder. The company offered to present him a free Bitcoin Bucket, if Satoshi Nakamoto discloses their real persona. But this didn't happen.
6. PayPal
PayPal is one of the first companies that recognized crypto currency as a payment method. The company has included support of crypto for their wallets. Soon it will also be possible to make payment via mobile app Venmo.
Moreover, PayPal plans to launch their own crypto currency trading platform. The company has already reached an agreement with the American blockchain startup Paxos. So very soon 325 millions of PayPal users will be able to buy, sell, store and exchange crypto currencies.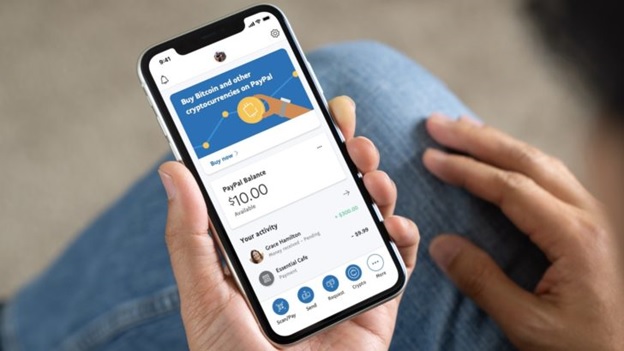 7. Shopify
Shopify also started to accept crypto currency as a payment method. So now you can not only create your own e-commerce store with Shopify, but also accept payments for products and services in your store in Bitcoins. In the near future the company promises to also add other cryptocurrencies besides Bitcoin to the accepted crypto currencies.
Shopify management pays attention that Bitcoin transactions take longer than regular payments, but no matter that customers are positive about the innovation.
8. Starbucks
Starbucks now also accepts crypto currency in their chain of coffeehouses in the USA. It became possible thanks to the Spedn app which allows using Bitcoin as a payment method. The application developers assure that it is protected from payment fraud and also helps to reduce operational costs.
It is expected the app will soon allow ETC, Bitcoin Cash or Gemini Dollar to be added to the payment option. So soon people can pay for their coffee or a snack in Starbucks with their favorite crypto currency.
The payment process is similar to ApplePay and GooglePay. The Spedn app generates temporary QR code which you should scan in a coffeehouse to pay for your order.
Final Thoughts
Payments with crypto currency are modern and easy. The fact that the large and well known companies integrate them into their working model proves this statement. But like every payment option crypto payments have some disadvantages which hold them from wide spreading in the world.
First of all, merchants have to pay attention to currency volatility. Sometimes the crypto currency exchange rate can change up to a thousand dollars per day. Such leaps can drastically influence the financial state of small and medium-sized businesses.
The second, there is an important question of crypto currency recognition on the level of each country. There are no standards regulating crypto in legal terms, so it costs nothing for the government to declare crypto transfers illegal or impose huge taxes on them.
Author's bio:
Anastasia Zhuk is a Co-founder and the Business Development Director at Whidegroup. With a decade of experience in e-commerce consulting and project management for small and medium-sized enterprises, she is competent both in the business and technical side of e-commerce projects. Anastasia is dedicated to providing clients and partners with tailored development solutions for their e-commerce businesses.
Related posts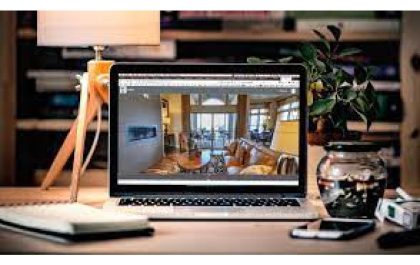 SeekBeak: A Simplified Solution for Interactive 360° Virtual Tours
Businesses constantly seek innovative ways to engage with their audience. One of the most effective ways to do so is…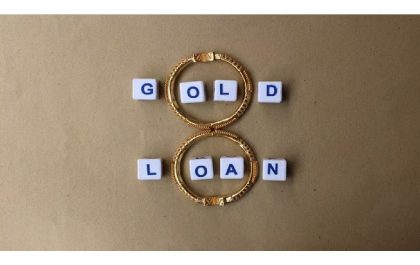 Benefits of Using a Gold Loan Calculator
Are you looking for a convenient way to secure a loan without sacrificing security? A Gold Loan Calculator can provide…