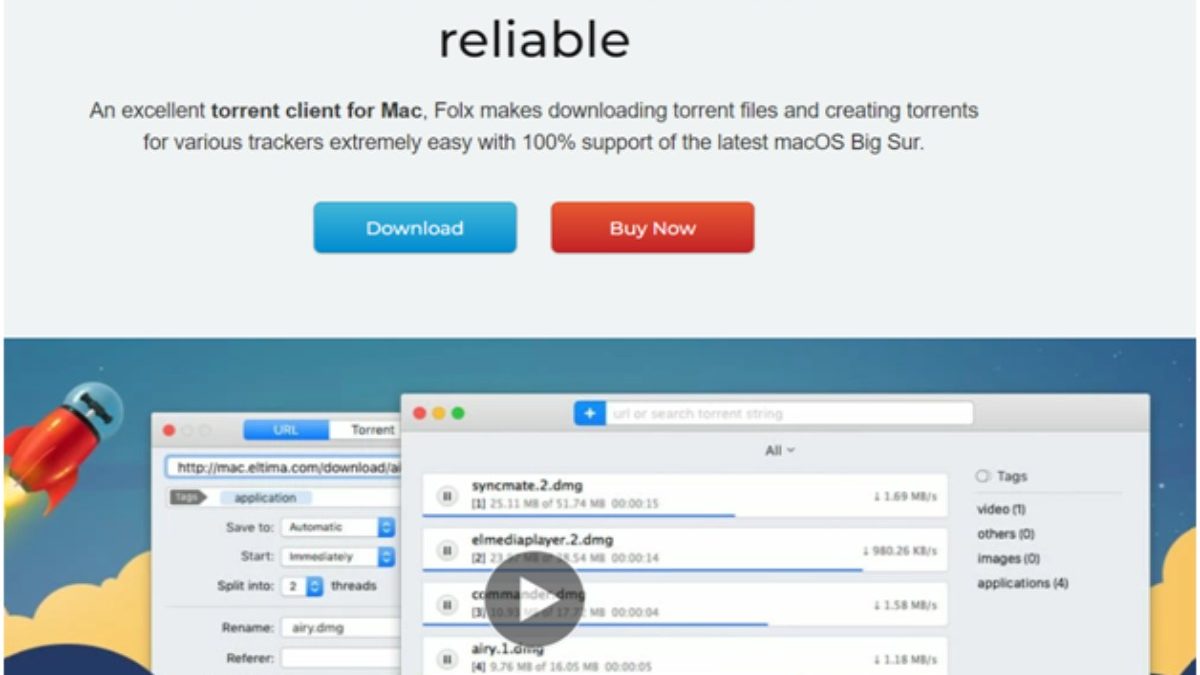 How many times have Mac downloads made you crazy because they are slow and unorganized? Undoubtedly many, but probably because you didn't know Folx yet: one of the best file managers that also includes a very powerful torrent client for Mac. Let's find out the features of Folx together in this review!
While surfing the internet, we have to download some files like PDF documents, music files, videos, torrents, and many more. As a result, the download manager built into browsers like Firefox, Safari, or Chrome is not comprehensive enough to allow convenient content management. The fact that we or torrent clients download for Mac does not satisfy us, and we want a program to download torrents with macOS that is simple but at the same time fast and with advanced options to manage downloads in a more versatile way.
How Does Folx work?
In this case, the best way to solve the problem is to use a download manager. One of Mac's best available is Eltima's Folx, which kindly allowed me to test the program and check its actual quality.
Folx is equipped with a modern and easy to interpret graphical user interface. Besides, the developer periodically publishes updates to receive the first bug program and always be up to date with the latest technology. One of the most excellent features is the ability to search for torrent files among all available trackers directly in the app, stop the downloads, and resume them later without restarting the download from scratch and splitting the downloads into 20 different threads and dramatically increase your download speed.
Hence, Folx is not a simple download manager like many others available on the internet as it can really speed up downloads and import multimedia files directly into iTunes. In order not to clutter the Mac desktop, the program can be reduced to a mini controller in a compact version, which can be placed in the most convenient area of the screen so as not to hinder work.
Features of Folx for Mac
Here are the most significant features of the Folx
Tagged download organization and built-in search engine to find downloaded files
Thread downloads to maximize download speed and reduce wait times
Built-in search engine for torrent files
Download planning
Bandwidth limits for downloads and uploads
Mac Retina display support
Pause and resume downloads without restarting from the beginning
Automatically add music and video files to the iTunes library
stores credentials for FTP servers and other online services
YouTube video download
These are the main features, but you can find out all the details about them on the official page. The developer is constantly making several improvements to make the software bug-free and more stable.
Folx – What are the Differences Between the Free and Pro versions?
Like any freeware software that is also available for a fee, the Pro version offers interesting functions that provide the user numerous advantages. The following functions can only be activated by purchasing the Folx 5 PRO:
Download cruise control
Integration with iTunes
Download planning
Search for torrents right in the application
Download YouTube video
Among these, I find the ability to program the date and time of the start of a download and the built-in torrent file search engine beneficial without resorting to websites that are full of advertisements and potentially dangerous.
Pricing of Folx
If you want to try this excellent download manager for Mac, there are two licenses available, one for the single user named as a personal license for $19.95, and the other one is the family pack license which costs $39.95. Also, there is an added benefit for owners of an older version of this product. Get a 50% discount to upgrade to the latest version.
Final Verdict
In conclusion, we believe that "Folx" is one of the finest apps for the best file managers and a very influential torrent client for Mac. We also recommend sharing this review with all your friends as they may also need a high-quality download manager or torrent client for Mac like Folx to download files at full speed and with advanced settings. Thank you.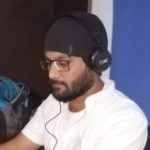 Kamran Sharief
I write about technology, marketing and digital tips. In the past I've worked with Field Engineer, Marcom Arabia and Become.com. You can reach me at kamransharief@gmail.com
Related posts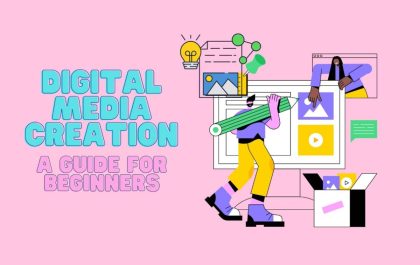 Digital Media Creation: A Guide for Beginners
Digital media creation is the process of producing and distributing content in various formats and platforms for different purposes. Digital…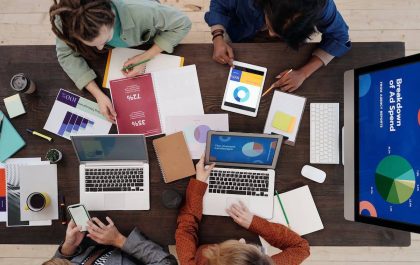 Reasons to Outsource Your Bookkeeping
In the dynamic and competitive business landscape, small and large enterprises alike are constantly seeking ways to streamline their operations…