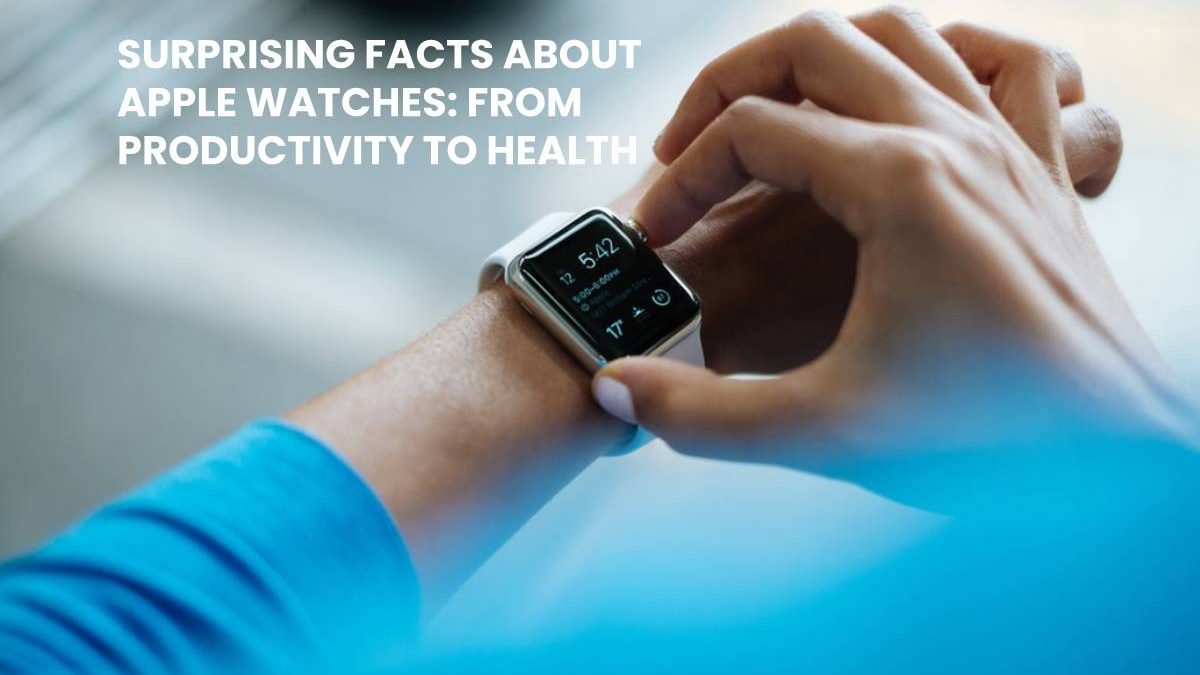 Facts About Apple Watches
For those of you who haven't really explored this type of new technology, Apple Watch is a smartwatch that has a lot of features, already installed or used in connection with an iPhone. It is basically a small computer on your wrist, and it can show notification, make calls, send text messages, and run various apps.
All of that can significantly improve your life, you can be productive, get in shape and lose weight, etc. You might be surprised by the fact of just how much these devices can do. There are some amazing tech gadgets out there, ranging from smart fridges to TV headphones (see here). But nothing really beats a device that's portable and stylish like the Apple watch.
So, let's learn more!
Health
With the noise app, you can monitor hearing levels in your surroundings. If the noise is too loud, you will be notified that it might damage your hearing.
An interesting option for tracking cycle is simple to use through the iPhone Health app, in which you only need to give info about your last period. The app will estimate the date of the next period and alert you about it.
If you fall, the device will detect the fall and send you a notification asking to confirm if you are okay. If there is no answer, it will call the emergency services (or your emergency contact).
Shows high/low heart rate
There are sensors at the back of the Apple Watch that measure your heart, whether it is during the workout, other activities or you can even continuously track your heart rate without workouts. Also, you can install apps like AFib that can warn you about abnormal heart rhythm that can lead to serious medical issues.
If you are comfortable wearing the watch while you sleep, there are apps that can measure your quality of sleep, how long does it take you to fall asleep, etc. Even if you fall asleep on the beach, you're covered. See this article to find out more about what different types of smartwatch brands are beach safe.
Fitness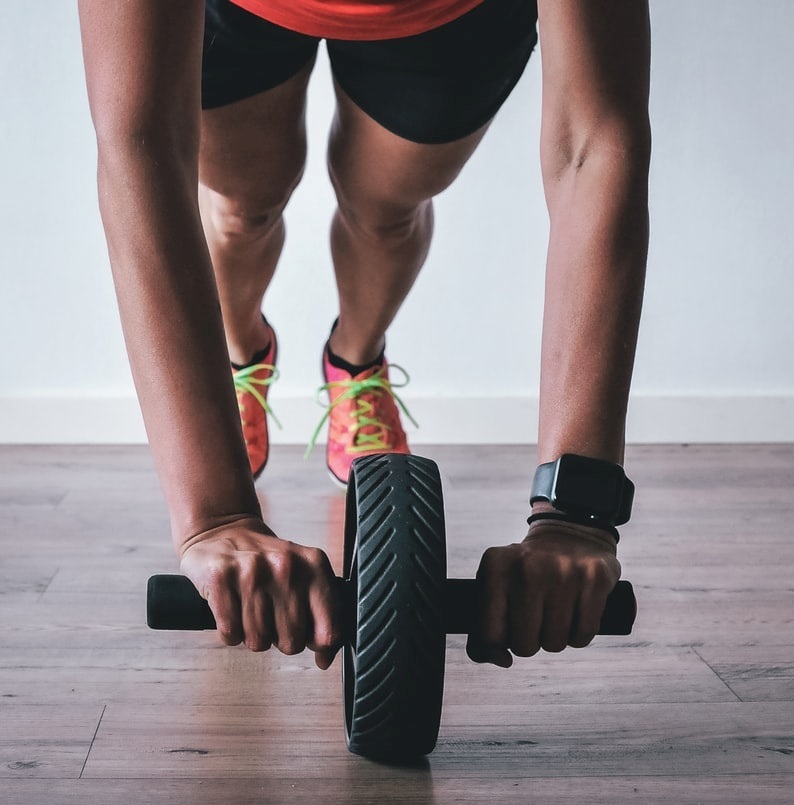 Use the Apple Watch in Water
When you are on the dry land, today you have many fitness gadgets. But most of them are not waterproof. Well, that is not the case with the Apple Watch (the older versions are not waterproof, so be sure to double-check before you buy). The latest versions can be used in the water when you are swimming, but also when you do your activities outside in rainy weather.
The latest versions come with built-in GPS so you can track both distance and pace, and later check out your route on your iPhone.
Track Your Fitness Through the Activity Rings
One of the most interesting features are the activity rings. There are three categories that are measured. Those are exercise, movement, and standing. For many people, this is one of the most useful features. To close the exercise ring, you have to work out at least 30 minutes a day.
The movement measures how many calories did you burn during the day. And the standing option is there to warn you when you sit too much, that you need to get up and walk or stand a bit. This is a very important option for those who have sedentary jobs and often lose track of time while working. You can adjust your goals if you want to be more active.
You can use your Apple Watch to challenge your friends in the activity levels. This can be a great motivation for working out and being active.
Listen to Music on Your Apple Watch
You can listen to music while you work out using Bluetooth earphones or headphones and you don't need to have your iPhone on you.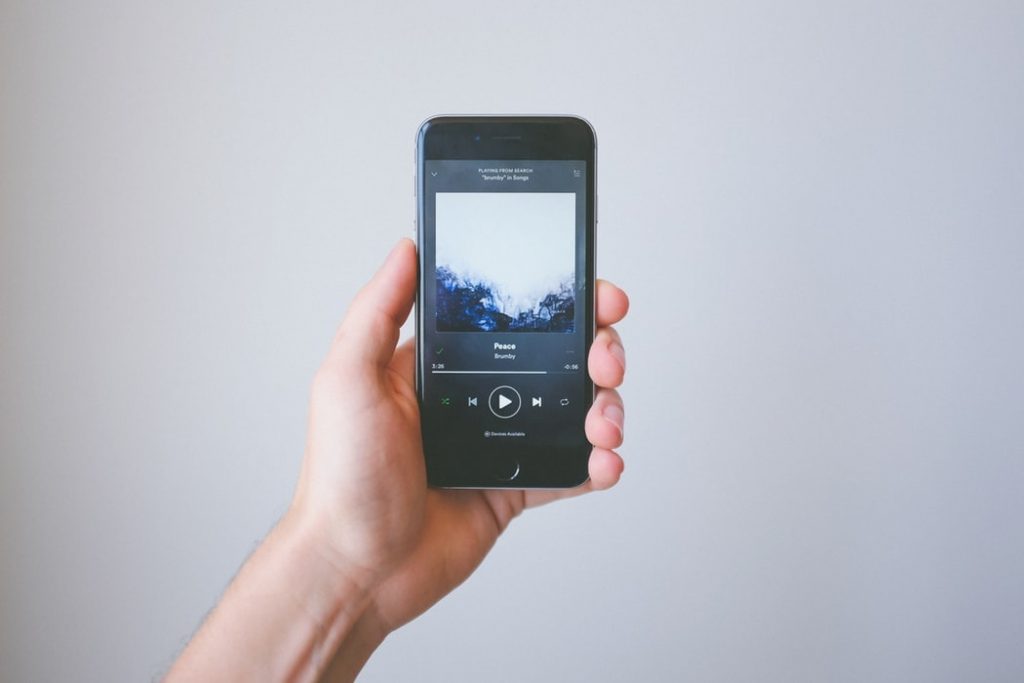 It can be used without installing anything and it supports laps. You can see up to three laps at once and swipe through them.
Track Skiing and Snowboarding with the Apple Watch
If you install an app, this interesting feature can let you know the distance, time spent, calories burned, speed, and the number of runs.
Connectivity
This is a useful option, but as expected, it is meant to be used only for the short calls. The quality of the call isn't as good as it is on the smartphone, but it can serve the purpose.
View and Reply to Text and iMessage
You can view the recent conversation, view the new messages and reply to them quickly.
Send Apple Watch Emoji/Share Your Heartbeat/Send Drawings
You can easily send animated emojis to another Apple Watch user, which can be an interesting option if your friends also own this device. You can also send an animation of the heartbeat to the special someone who you love, but only if they are also an owner of the Apple Watch. Besides that, you can send animated sketches that you made yourself.
Get iPhone Notifications On Your Wrist
It includes all apps like Facebook, Instagram, and basically every other app that has a push notification on your iPhone.
You can connect to some of the newest and most expensive car models, like BMW. There are some apps that let you unlock and lock the doors, honk, turn on or turn off the lights, etc. However, this feature is still new and it needs to be improved in the future.
You can read and reply to your Facebook messages with text, emoji, your location or even with your voice. You can also view the past conversations in your inbox.
You can use this option in the messages, in the same way you use it on the iPhone.
Check Your Email/Instagram Feed
You can be notified, you can delete, or read your emails in the iPhone Mail app. However, there is no Gmail app for the Apple Watch. You can also look through the Instagram photos and like or comment them once you connect with your iPhone app.
If you are one of those people that always lose their phones in the house or apartment, you will love this feature. If your iPhone is connected to the Apple Watch, you can easily find it.
You can easily send an SOS by holding the side button on the Apple Watch, without getting your iPhone out of your pocket. This feature can easily save somebody's life.
Tools
For extremely busy people, this all-day assistant option is very important. It will keep you on track by showing the upcoming appointments and events. Alongside the activity rings, this will boost your productivity levels.
You can record a voice memo to record your thoughts or reminders, especially when you don't have enough time to write it down. It is synchronized with iCloud and connected devices.
If you need to calculate something fast, now you can do it on your wrist. Apple Watch has a calculator that even has the option of calculating tips, whether it is only a percentage for one person or you need to split it between more people.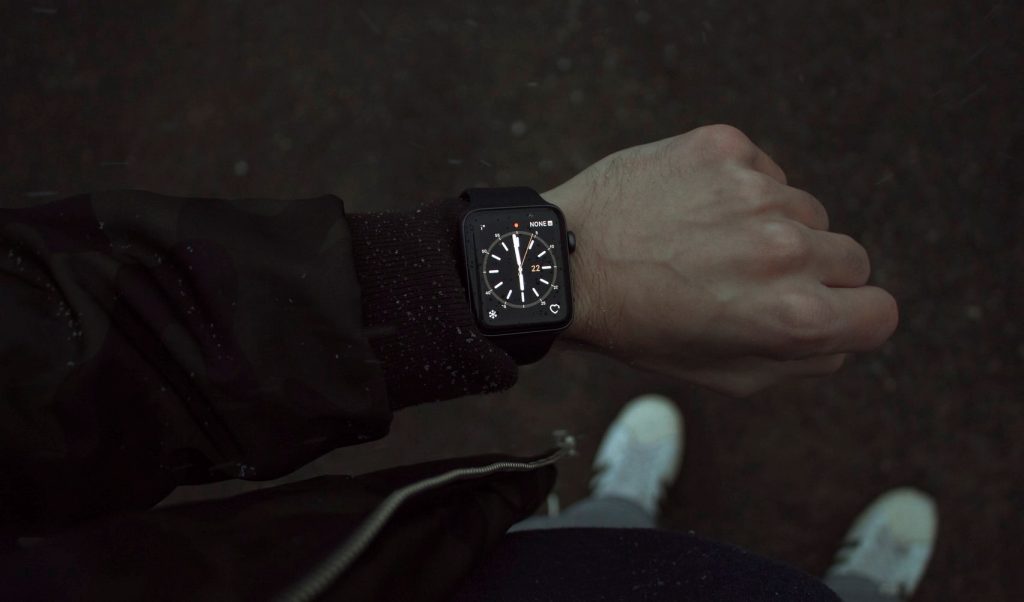 This awesome tool provides you the information about your location just like any other compass, but also the incline, the latitude and longitude, and elevation.
Use the Apple Watch as a Flashlight
Of course, the flashlight is not as bright as the real flashlight, but it can serve the purpose if you have no other source of light.
Get Directions On Your Apple Watch
Now you can get directions without holding your iPhone constantly. When you approach the point where you need to turn, the Apple Watch will vibrate (it has different vibration types for turning left and turning right).
More Facts About Apple Watches
Use Siri on the Apple Watch
It is rather expected that the Apple Watch will have Siri option. You can use most of the features that Siri offers on the iPhone, but some Siri features are connected to your iPhone or reserved only for the iPhone.
Pay with Apple Pay or Send Money to Friends Via Apple Pay Cash
With Apple Pay as a mobile wallet, you can now make payments even with your Apple Watch. You can also ask for cash or send cash from a debit card to someone who owns an iPhone or Apple Watch.
Store Tickets on Your Apple Watch or Show Store Loyalty Cards
You can use your ticket or loyalty card by simply showing your wrist to the cashier or the gate agent.
Set Your Apple Watch 10 Minutes Fast
If you are constantly late, here is a solution to your problem. Only the time shown on your watch will be set 10 minutes fast but all the other notifications still come right on time.
You can use your voice and it will be translated into the text or voice playback. There is an app and the offline mode which are both free.
Get Important Weather Alerts
You can check out the weather at any time, but there is also a paid app that will send you notifications up to 15 minutes before the rain or snow starts, which can be very useful.
Use the Apple Watch as a Walkie Talkie
This is an interesting option that sends audio messages and they are played automatically the moment you become available.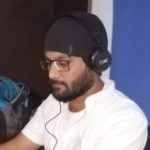 Kamran Sharief
I write about technology, marketing and digital tips. In the past I've worked with Field Engineer, Marcom Arabia and Become.com. You can reach me at kamransharief@gmail.com
Related posts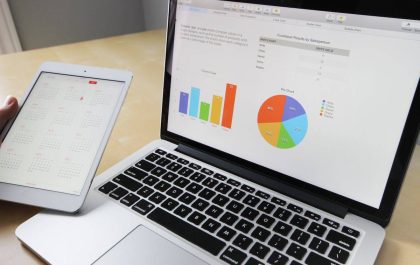 Learn From These Marketing Scandals and Protect Your Business
Volkswagen, a famous car company, faced a massive problem when it was revealed they used a "defeat device," in their…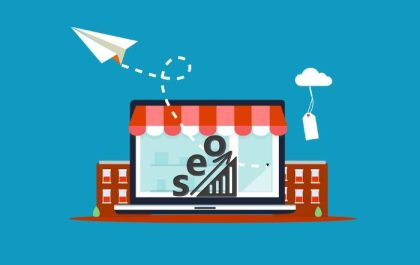 Outsourcing E-commerce SEO: Winning the Online Retail Game
Outsourcing E-commerce SEO: Winning the Online Retail Game In the dynamic world of online retail, staying ahead in the e-commerce…