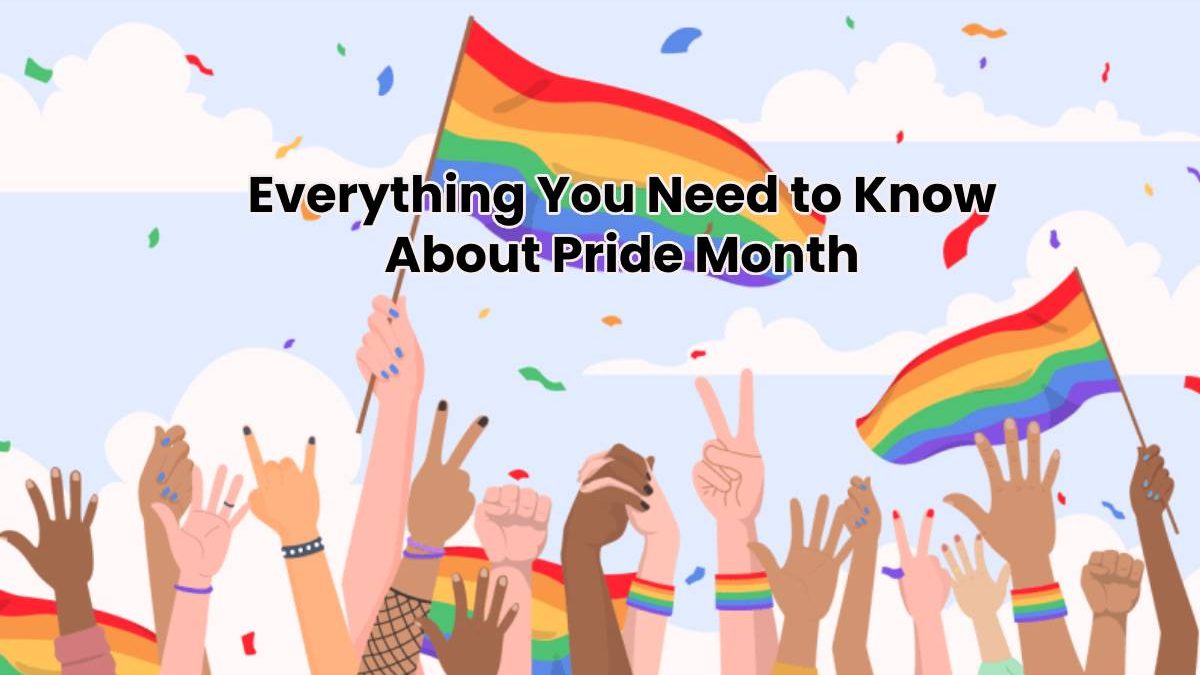 Although Pride Month has come to an end, it's essential to know more about why it matters for LGBTQ+ people and allies everywhere. To celebrate the progress we've made in the continued fight for equality, Lesbian, Gay, Bisexual, Transgender, Queer, Intersex, and Asexual (LGBTQIA+) people across the world celebrate Pride Month in June. To help you be an ally every Pride Month, here is your ultimate guide for everything you need to know about it.
A Brief History of Pride Month
Pride month is an annual celebration of the LGBTQIA+ community, a group of people who have been marginalized and discriminated against based on their sexual orientation. Since its beginnings in the late 60s, it has grown into a worldwide phenomenon that occurs every summer.
The month-long celebration is meant to commemorate the Stonewall Riots, a series of protests that occurred in New York City on June 28, 1969. It was the first time that large groups of gay men and trans women resisted police harassment and intimidation.
This resistance eventually led to the modern gay rights movement, which was centered in New York City after Stonewall. At first, these celebrations were held exclusively in gay bars, but now they are celebrated with parades in major cities all over the world. They often feature events that allow space for LGBTQIA+ people and allies alike to come together for fun but also as a reminder of the work that has been done and all that's left to do for equal rights.
The majority of Pride celebrations take place between late May and early July. This is because  two separate events led up to June 28: Gay Pride (May 1970) and Christopher Street Liberation Day (June 1970). Gay Pride was organized by New York City's Gay Liberation Front (GLF), with Christopher Street Liberation Day being organized by The Gay Activists Alliance (GAA).
How to Show Your Support
Pride Month isn't just about celebrating LGBTQIA+ people; it's also a time to celebrate allies and queer-friendly spaces. This month is an opportunity for cisgender, heterosexual, and non-LGBTQIA+ people to express their support for the community and expand their understanding of gender identity and sexual orientation. If you aren't someone who falls into the LGBTQIA+ spectrum, here are some ways to show your support for the community and make Pride Month special for everyone in your life.
Educate Yourself Through Film
Watch films that focus on the LGBTQIA+ experience. From a conversion therapy movie like Conversion to the book Life Isn't Binary, there are endless materials to consume and engage with to better understand what Pride Month is all about. Here are a few movies to add to your watch list:
Conversion (2022)
Conversion by Gregory Caruso, Dustin Cook, Dylan Harris is a documentary that tackles the complexities of the "gay conversion therapy" agenda pushed throughout history as a former conversion therapist discusses his realizations after meeting a gay man. This conversion therapy movie highlights the damaging societal beliefs held against members of the LGBTQIA+ community throughout history.
Paris Is Burning (1990)
Filmed in 1988 and released in 1990, Paris Is Burning by Jennie Livingston is a documentary that follows members of New York's drag ball culture as they prepare for balls where they compete for trophies and prizes. From its sex worker origins, drag balls have evolved from a space for queer people to express themselves outside of mainstream society into just one facet of New York's ballroom scene. This fascinating film touches on all aspects of queer culture including relationships and family dynamics.
But I'm a Cheerleader (1999)
But I'm a Cheerleader by Jamie Babbit is a humorous but critical look at what a gay conversion therapy camp looks like. This movie follows a teenager who is forced to attend a conversion camp by her parents, much to her surprise as she is the star cheerleader with a football playing boyfriend. When she attends the camp she finds herself falling for another camper and her world is turned upside down. This conversion therapy movie challenges the perceptions of what it means to be a lesbian.
Conclusion
From watching a conversion therapy movie to reading fiction or non-fiction materials about the LGBTQIA+ experience, all commitments to having a better understanding are valuable. While the month of June is dedicated to celebrating the LGBTQIA+ community and its allies, Pride Month goes beyond that. The end of June is seen as a time to spread awareness, acceptance, and visibility to the world around us. In honor of Pride Month, it's important to keep in mind that learning about the queer experience and supporting LGBTQIA+ people throughout the year is an ongoing and vital undertaking.
Pride Month is a time to be with your friends and family and to rejoice in the achievements of Lesbian, Gay, Bisexual, Transgender, Intersex, and Asexual people. It's a time to celebrate together the first Gay Pride Parade in NYC in 1970. It's a month dedicated to celebrating how far we have come since then and a reminder to keep fighting for equal rights.
Related posts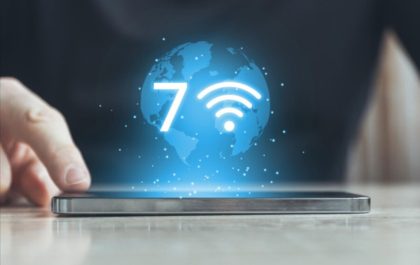 WiFi 7 Guide – What Improvements are there vs WiFi 6?
WiFi 7, also known as 802.11be Extremely High Throughput (EHT), is the latest wireless networking standard that promises faster speeds,…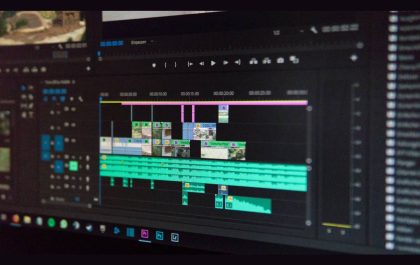 The Future of Personalization: Leveraging ACR for Enhanced User Experiences on Video Platforms
In the rapidly evolving world of digital media, personalization has become a key factor in enhancing user experience on video…