Effective SEO Methods
Representation of a business with a good design is of utmost importance. But even the best looking websites cannot prove beneficial for a brand if they can't prove their presence through optimum ranking on search engines. Any online content is judged by various attributes to facilitate its reach to the correct audience. Without these attributes commonly known as Search Engine Optimizations (SEOs), websites or online media cannot be made search engine friendly. So next time you hire a web design company to create your company's website, make sure that they use these tips to make it search-friendly without altering the creative side.
Search Engine Friendly Site Navigation
Search engines find it difficult to crawl through websites that use flash objects for navigation. Flash objects need to be optimized for web crawling so that they are search engine friendly. Your web designer can use CSS and JavaScript to create fancy navigations or any other effects that will not affect your website's ranking on search engines, as long as they are search engine optimized.
Externalize Scripts
Search engines are programmed to go through the content as quickly as possible. That is why website designers need to place the CSS or JavaScript codes outside the HTML document. Otherwise, the scripts would add many more coding lines before the main content of the website, which will slow down web crawlers. The more time Web spiders take to crawl through your site, the lower it will be ranked.
Structured Content
Any search engine's primary parameters are to look for well-structured website content. The content is the most significant part of any website, but if it is not structured well, even the best possible content would not be ranked higher. That is why the matters on the web pages must have marked headings, subheadings, and paragraphs.
Precise URLs with Keywords
Your website needs to have precise, well-defined URLs that are search-friendly. URLs should ideally contain keywords that can be easily related to the topic of the content. These URLs can be generated through content management systems and customized to be search engine friendly.
Block Unnecessary Pages
There are many pages of the site that might not be related to the main content, or they might contain lines of server-side scripting. Search engines don't need to list these pages as part of your website. Exposing these pages to web spiders could create issues related to plagiarism, duplication of data, or dilution of the density of the website's real content. All these issues can affect your search engine ranking negatively.
Your website designer can stop unnecessary pages from getting indexed by search engines with the use of robot exclusion protocols. In case you or your web designer is using some pages to test the designs for another website, they can stay protected with a password. Alternatively, they can get developed with the help of local web development platforms, such as Xampp or WampServer.
Use Alt Attributes
Ensure that your web designer uses descriptive alt attributes for images or any non-text content on your website. Alt attributes need to be compliant with W3C. In case you cannot find the appropriately descriptive text for any image, it is better to leave the image without any description rather than providing an inaccurate one.
Search engines go through Alt attributes and consider them to determine the relevance to the webpage and the keywords in the query string. Alt attributes are also used by search engines to rank images in the search engine section. Well described alt attributes also provide apt descriptions to users who are not able to view the image due to slow internet speed or any other reason.
Update Fresh Content
Search engines rank those websites higher, which have a constant inflow of content. That is why most successful websites have a blog page, where fresh content gets added regularly.
Web Page Metadata
Web page's metadata is used by search engines to understand the structure of the website. Every page must have a unique set of titles, descriptions, and keywords, or the search engines might not find enough metadata to list the site appropriately.
Using Appropriate Heading Tags
Appropriate heading tags should be used for headings and subheadings to give search engines ease of access to the HTML structure. Search engines also assign more value to the headings than the paragraphs of content, other than the hyperlinks.
Search engines give preference to clean codes that can make a website convenient to index. That is why following W3C standards will force any website designer to stick to the semantic markups, which will improve the site's ranking.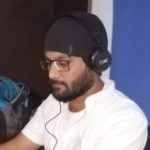 Kamran Sharief
I write about technology, marketing and digital tips. In the past I've worked with Field Engineer, Marcom Arabia and Become.com. You can reach me at kamransharief@gmail.com
Related posts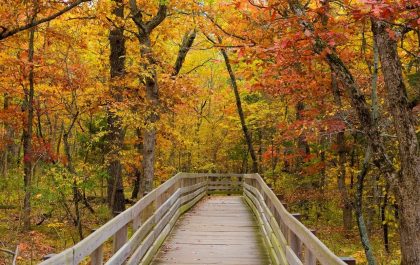 How To Prepare For Fall Weather In The US?
How To Prepare For Fall Weather In The US? You know it's time for the fall season when October is…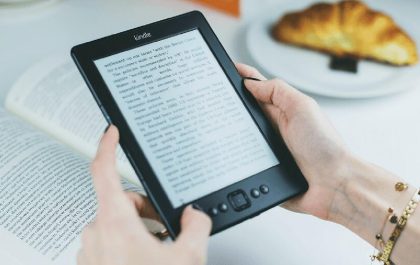 6 Ways to Create an eBook Faster
Discover six transformative methods to accelerate your eBook creation process. Dive into a blend of modern technology and classic strategies…