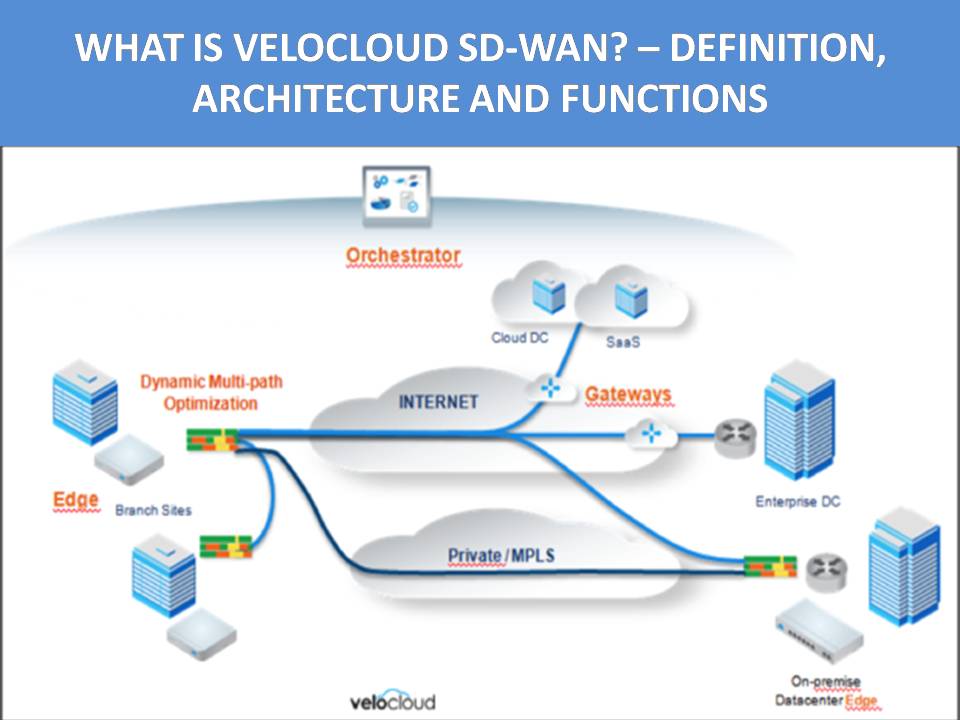 VeloCloud SD-WAN Definition

VMware announced the acquisition of VeloCloud: a software-defined wide-area network (WAN) provider from the cloud (SD-WAN).
VeloCloud Software-Defined WAN for companies
Anticipating market demands and adapting to technological and business developments are the main tasks of the company's IT area.
Due to its excellent cost control, incremental implementation and perfect integration, the deployment of an SD-WAN is an ideal method to achieve the flexibility and agility demanded by its partners and customers without sacrificing their current investment in network infrastructure.
VeloCloud SD-WAN Functions
VeloCloud Software-Defined WAN expands bandwidth and provides direct and efficient access to applications (corporate and in the cloud) and data. In addition, it allows us to implement virtual services – both local and in the cloud – and considerably optimize operational automation.
Performance and Reliability
Establish a fast and reliable hybrid WAN with flexibility in terms of suppliers that always offer optimal performance, even with the most demanding applications such as voice and video transmission.
Suitable for Cloud
Eliminate the backhaul limitations of data centers using a cloud-ready network with an optimal direct route for corporate, private clouds, and public clouds.
Virtual Services
Reduce the necessary infrastructure in your subsidiaries: virtualized services can be deployed and enlisted in a cloud with one click.
Automation and orchestration
Deploy the network of subsidiaries without intervention through an automated orchestration based on corporate policies.
VeloCloud Software-Defined WAN allows you to use wired or wireless broadband Internet – with or without MPLS technology – to create first-class wide area networks for businesses and service providers.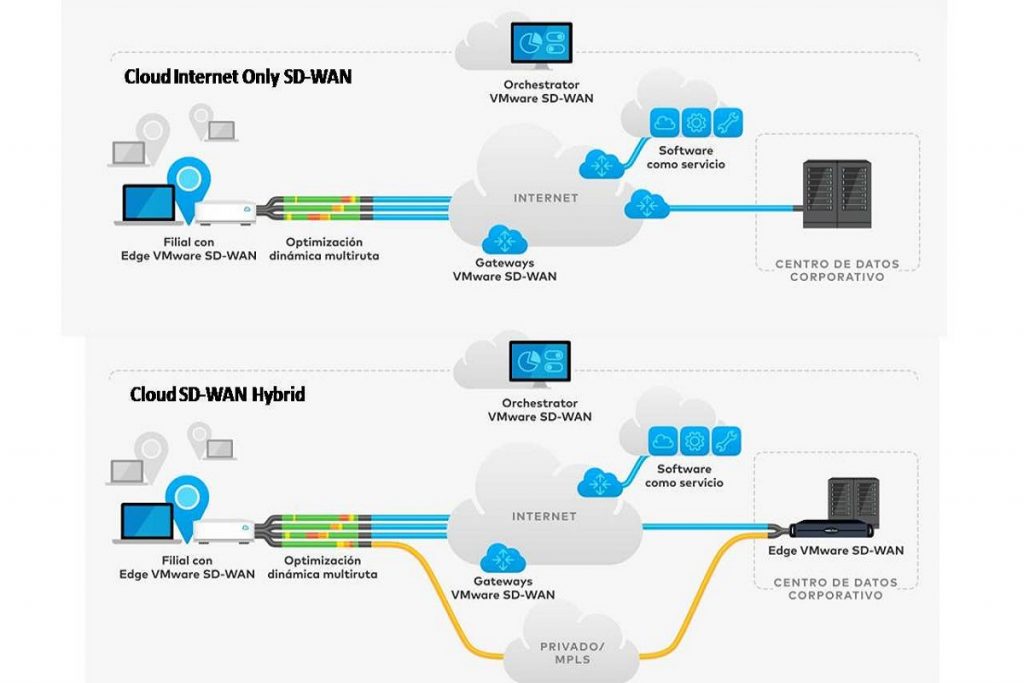 Also Read: Powerful Tactics to Leverage Social Media for Generating E-Commerce Traffic
SD-WAN VeloCloud Components
VeloCloud SD-WAN has many components, below are the main components:
Software-Defined WAN VeloCloud Gateways
SD-WAN incorporates a network of service gateways distributed by world-class data centers around the world. In this way, you get scalability, redundancy, and flexibility according to demand. VeloCloud Gateways offer optimized data paths for all subsidiaries, applications, and data centers and also allow network services to be offered from the cloud.
Edge VeloCloud Software-Defined WAN
The VeloCloud SD-WAN Edges are enterprise-level automated devices that provide secure and optimized connectivity for hybrid, public, and private applications, as well as for virtualized and computing services. The  SD-WAN Edges offer intelligent application recognition, package and application guidance, performance parameters, and comprehensive quality service; in addition, they host network function virtualization services (VNF).
VeloCloud SD-WAN Orchestrator
The VeloCloud Software-Defined WAN Orchestrator allows you to centralize the installation, configuration, and real-time monitoring of the entire company. It also organizes the flow of data through the network in the cloud. The SD-WAN Orchestrator allows you to provision virtual services in the subsidiary, the cloud, or the corporate data center with just one click.
Also Read: A Definitive Guide For Choosing The Best Cloud Hosting Provider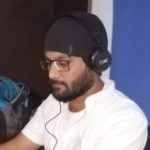 Kamran Sharief
I write about technology, marketing and digital tips. In the past I've worked with Field Engineer, Marcom Arabia and Become.com. You can reach me at kamransharief@gmail.com
Related posts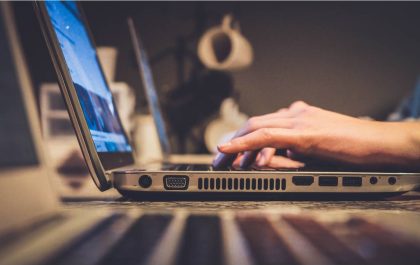 Online Payment Fraud: Navigating the Hazards in the Digital Transaction Era
Online Payment Fraud Navigating the Hazards in the Digital Transaction Era Online Payment Fraud Navigating the Hazards in the Digital…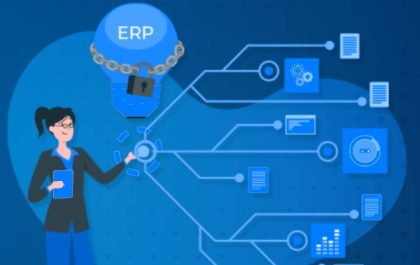 The Singaporean Business Guide to ERP: Tailoring Your System to Local Complexities
Introduction Enterprise Resource Planning (ERP) systems are a key component of any business, and are extremely beneficial for streamlining processes…