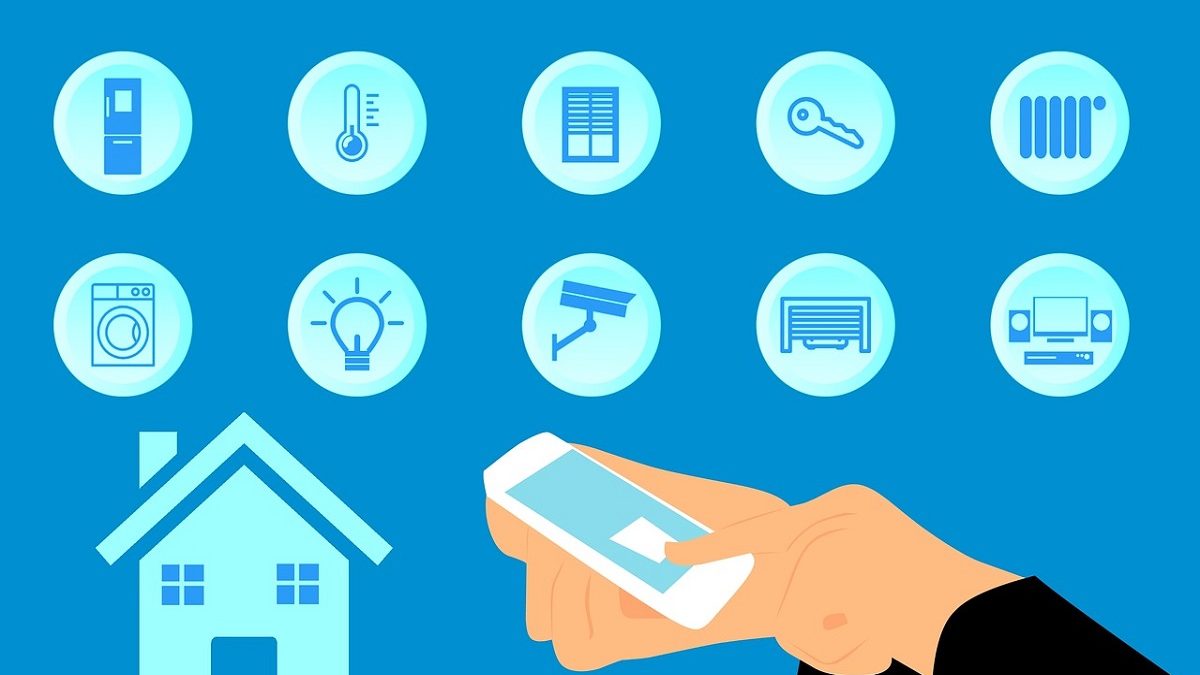 Smart Home Automation Definition
Smart home automation uses smart devices and wireless communication to automate tasks. It lets you control smart devices via a mobile device.
Users can program devices to control their home's lighting, climate, water use, security system, and appliances. Smart homes can contain single devices like smart thermostats. But home automation usually refers to a network of multiple devices connected to a single control point or hub.
For smart home automation you need to have a lot of Home Design Inspiration Ideas. Especially which helps you in home automation.
Benefits of Smart Home Automation
Here are some of the most recognized and popular upsides of smart home automation.
Utility Savings
Depending on where you live and the size of your home, smart home automation can result in significant savings on electricity, gas, and water bills over time.
It optimizes energy use in your home, saving you on monthly utility bills. And, Smart thermostats adjust temperature settings based on when you're home and away.
Smart lighting turns lights off for you or gives you control to remotely flip the switch. Smart appliances like clothes dryers optimize their operation for off-peak hours when electricity prices are lower.
Enhanced Security and Monitoring
Smart home automation for your home's security gives you remote access to your system. Smart alarms, smoke detectors, motion sensors, and surveillance cameras alert homeowners to problems via an app. And users have remote access to open and close smart locks on doors and windows.
Alarms can be remotely shut down, avoiding false alarm fees. And live streaming video feeds from smart cameras are viewable over mobile devices.
Some smart tech such as doorbells have facial recognition and can announce the person's name. Remote video surveillance is also used to watch children with sitters and pets while home alone.
Specialized Assistance
The seniors and people with disabilities also enjoy automated smart home technology. People with vision impairments or mobility issues can use voice command to assist with turning lights on and off or setting alarms.
Motion sensors and/or video cameras can help monitor people with dementia or detect falls and seizures. For people with hearing impairments, smoke, and CO2 alarms connected to smart lighting can alert them with flashing colored lights.
Smart home technology can help people with special needs enjoy a higher quality of life.
Energy Conservation
Energy savings also translates into energy conservation. Automating your home makes it more efficient, meaning it helps cut down on the burning of fossil fuel. Smart devices like appliances and smart meters connect to smart grids.
These modern grid systems "talk" to your smart home, monitoring and delivering only the energy it needs. Smart grids also make more use of renewable energy sources like wind and solar.
Features of Smart Home Automation
Smart Home Hubs
Home automation is still in the early stage of development and adoption. As a result, there is little standardization in the marketplace. Different companies make a variety of devices. And those devices run on various kinds of software.
So, compatibility issues can be a challenge when you're building a do-it-yourself smart home system. But some companies like Google have developed their own home automation ecosystem. Integrated systems are more expensive. But they eliminate compatibility issues and make operation and maintenance easier.
Automated homes with several smart devices are easier to manage with a central hub. Automation hubs tie all your devices together and serve as the central nervous system of your home.
So, a hub is both a software and a physical device, be it a wall-mounted terminal, smart speaker, or mobile phone app. While smart home ecosystems come with their own control centers, DIY owners need a hub that can integrate and support all their devices.
Connection Protocols
Smart home automation devices and hubs communicate through different standards or protocols. These rules let your devices talk to one another or to your hub through a wired or wireless connection.
If devices don't speak the same "language", they won't function properly. Understanding the different protocols helps smart homeowners avoid compatibility issues. Here are a few of the more common standards and how they're used.
Wi-Fi
One of the more familiar protocols used in home automation is Wi-Fi. Many devices come ready to connect to your hub via Wi-Fi.
But while a connection is easy, there may be many other devices in your home (e.g. tablets, phones, etc.) that also use Wi-Fi. These connections may slow bandwidth or create interference with your smart home devices.
X10
X10 is an older automation protocol that uses the power lines in your home as communication avenues for your devices. Wireless receivers send messages through the existing power lines to any external modules. These modules then connect to your devices.
So, users can turn appliances off and on or transform standard lights into dimmable ones. X10 systems are reliable, but they easily disrupted. Other devices connected to your home's electrical circuit can create interference.
Insteon
The Insteon protocol uses home electrical wiring along with wireless radio frequencies (RF). But the electrical line is only a backup for the RF, so there's less interference than X10.
Insteon gives users plenty of command options, offers easy device pairing, and quick response times. It's a protocol used in hundreds of home automation devices, from thermostats to cameras.
So, Insteon offers good reliability and flexibility. But it has limited compatibility with X10 devices.
Z-Wave
One widely used protocol in today's home automation system is Z-Wave, which supports thousands of smart home devices. Z-Wave is a wireless system and operates at low radiofrequency.
Both features mean it has a superior range and doesn't interfere with other signals like Wi-Fi. Z-Wave operates on a mesh network, which allows wireless signals to jump from one device to another.
Zigbee
Like Z-Wave, Zigbee is a wireless protocol that uses a mesh network. The protocol operates at a higher frequency and has a shorter range compared to Z-Wave.
The higher frequency means Zigbee is also more susceptible to frequency interference from Wi-Fi. But Zigbee supports thousands of smart devices.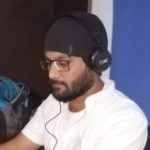 Kamran Sharief
I write about technology, marketing and digital tips. In the past I've worked with Field Engineer, Marcom Arabia and Become.com. You can reach me at kamransharief@gmail.com
Related posts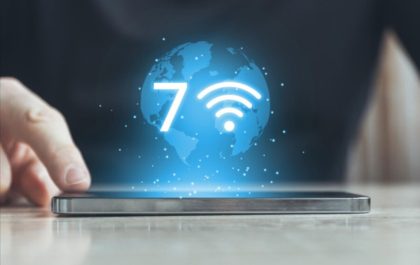 WiFi 7 Guide – What Improvements are there vs WiFi 6?
WiFi 7, also known as 802.11be Extremely High Throughput (EHT), is the latest wireless networking standard that promises faster speeds,…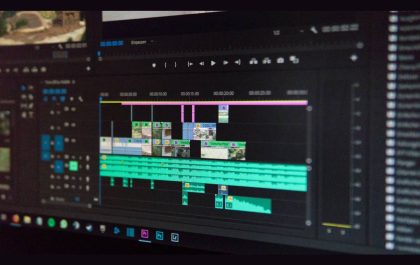 The Future of Personalization: Leveraging ACR for Enhanced User Experiences on Video Platforms
In the rapidly evolving world of digital media, personalization has become a key factor in enhancing user experience on video…