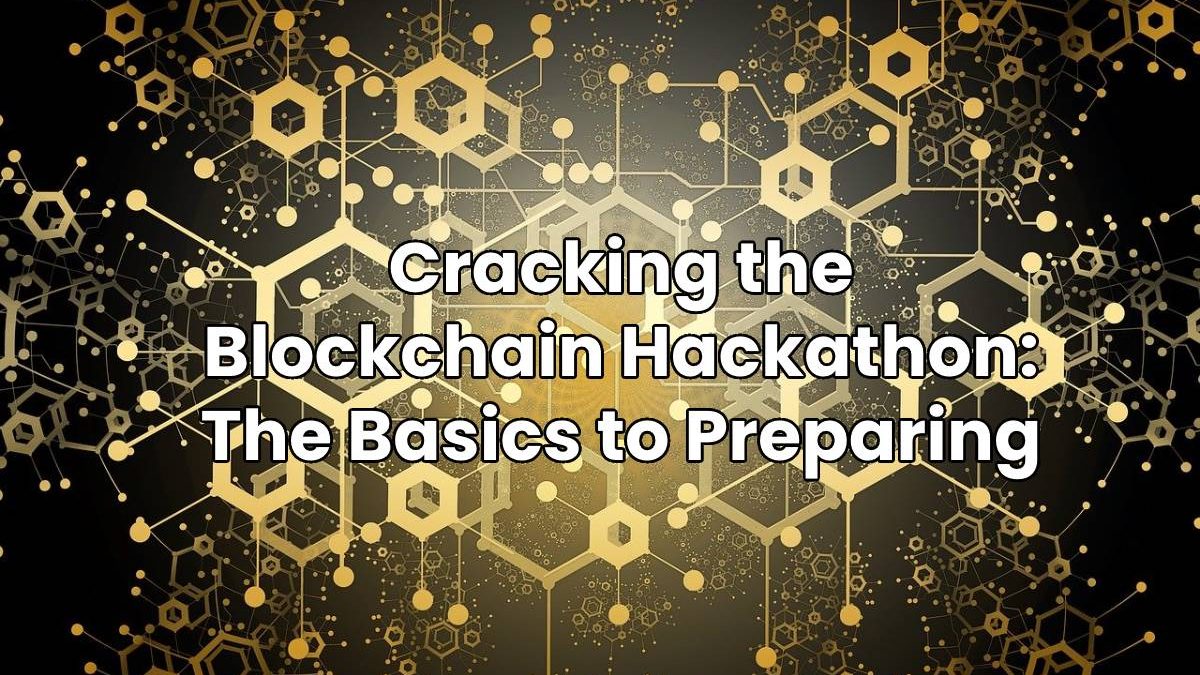 A hackathon is always a great opportunity for thinkers and doers to come together, generate and follow through on ideas, and develop something new. Fostering collaboration and teamwork, hackathons are increasing in popularity and providing significant value to both companies and tech communities.
These short, competition-driven events are ideal venues for new programmers and even seasoned professionals to showcase their talents and push technology to the edge for a common purpose.
How does a hackathon work?
A hackathon is typically organized by tech companies. They gather programmers, software engineers, designers, UI/UX developers, project managers, and other experts who form groups to come together and collaborate on a project.
Blending the words "hack" and "marathon," hackathons usually span a short timeframe from start to completion of a project. Typically, a hackathon lasts 24 hours, although it can range from a few hours to a few days.
Though the goals of each hackathon are not always clear and specific, they are generally done to generate new ideas, build on technologies, find solutions to problems, and strengthen teamwork.
By and large, hackathons are conducted in a competition style, which makes everything from ideation to coding and presentations more demanding. Once time runs out for the participants, they present their final output to a panel of judges, who must determine the winner based on the idea as well as the execution.
More often than not, winners are given prizes—though participating in a hackathon in itself comes with benefits.
Benefits of joining a hackathon
Hackathons can be grueling. With the short timeframe given to participants, a hackathon is an intensive and immersive event that will test not only individual skills but the ability to work with others to deliver.
While select groups or—in some cases—individuals emerge as winners, participants generally don't walk out of hackathons empty-handed.
Apart from material prizes, hackathons are perfect opportunities to meet like-minded people and build networks. If you're someone new in the field, a hackathon can bring you closer to people who share the same goal and care about similar issues.
Some companies even find hackathons to be ideal venues for recruiting new employees.
Finally, whether or not you come out on top in the competition, hackathons reward participants with great experiences that will not only look good on any resume but provide incredible insight and knowledge in a short period.
Blockchain hackathons
As the blockchain and crypto space inevitably grows, blockchain-focused hackathons are also gaining momentum. With more and more organizations hosting hackathons concentrating on the blockchain and crypto assets, both newcomers and experienced professionals in tech gain opportunities to build on and enhance existing blockchain technologies.
For instance, the recently held 4th Bitcoin SV Hackathon saw a record-breaking 623 joiners from more than 50 countries coming together to rise to the challenge of creating projects on the Bitcoin SV blockchain.
The competition, in which three participants emerged as victors, was decided on by a judging panel as well as audience votes. Participants competed for a $100,000 BSV prize pool. The first prize went to Bitcoin Phone, a project that enables BSV blockchain participants to conduct live voice chats through Bitcoin transactions. While it ultimately claimed the grand prize, this is one among the many impressive entries that pushed the boundaries of the Bitcoin blockchain on this hackathon.
24 hours
What exactly goes on during the typical 24-hour run of a hackathon? Each hackathon may be structured uniquely depending on its purpose, but to understand the general flow of these events, the following elements must be considered.
Venue
The venue for hackathons is as equally important as what goes on inside. Whether you're looking to host or participate in a hackathon, the venue is one thing you should be considering. As participants will be doing non-stop work, the venue should be comfortable enough as a workspace and cater to their needs.
Teams
One of the most important takeaways any hackathon participant will get is the opportunity to join incredible teams. Participants are often given time to interact and discuss among themselves until teams are chosen naturally. This is when people of diverse origins, degrees of experience, or age come together to turn their ideas into reality.
Challenges
Challenges may be in the form of the event's overarching theme, out of which, participants will be creating their projects. Challenges may either be to execute a novel idea or to solve a key problem in the community.
Educational opportunities
Hackathons are great venues to showcase and refine your skills, but they also make for wonderful learning opportunities. Some organizers manage to fit in educational presentations that are beneficial for participants.
Pitches and presentations
Participating in hackathons is not just about programming but also about being able to sell an idea, whether it's to teammates, the audiences, or the judges.
Side activities
Participating in hackathons comes with a few perks, including interesting side activities, such as games and other activities, that can make the event less straightforward and more fun.
Hacking
Then, of course, there is the actual work—putting your minds together to agree upon an idea, creating the prototype of your core innovation, and strategizing your product design.
Implementing your idea will come with a lot of trial-and-error processes, which will be daunting given the timeframe. Herein lies the challenge—you and your team should rely on your collective critical thinking, co-creating, and problem-solving abilities.
Tips
Here are a few key things to remember when preparing to participate in a hackathon.
Consider what to bring
It's crucial to focus on your work once you're in the hackathon proper. This includes preparing a list of essentials for the event, covering basics like your machine (laptop, charger, mouse, etc.), a change of clothes, a notebook, and a good set of earphones.
Likewise, you should have on hand things that will help make you feel more comfortable, such as your favorite snacks, your choice of energy drink, and a hoodie or blanket.
Set your own goals
Ultimately, decide on your purpose for joining the hackathon. Are you trying to learn something new, seeking to build your network, or aiming to win? This will help determine the crucial path for your participation.
Once you learn more about the mechanics of the event, you can also more easily determine if what you want to accomplish is feasible within the given timeframe.
Figure out the logistics
Be prepared to take on roles and responsibilities within your team. As hackathon teams are usually smaller in number, you would have to map out the logistics with your teammates, from delegating tasks, running the tests, and coming up with the pitch. To implement your idea more effectively, you will have to approach it in an organized manner despite the short time.
Choose something of interest to you
Keep in mind that, ultimately, this experience should be beneficial to you. Choose an area of interest to work on—if it's a subject that's already familiar or fascinating to you, the easier you can go about it.
Select a toolset
Once you're ready to start hacking, the right toolset is a must. Although you wouldn't be able to begin working on your project before the actual event, come prepared with the frameworks and toolsets of your preference, depending on what you are used to and what fits the project.
For blockchain hackathons, for instance, you can prepare your IDEs (integrated development environment), plug-ins, and other smart contract tools and frameworks.
Make connections within the community
While it is a competition, you should try to get out of your comfort zone and check in on other participants. Be curious about what they're working on. You never know—you might just stumble upon a mutually beneficial question from your fellow participants.
Don't skip the presentation prep
Allot your time wisely so that you have enough to spend on your final presentation. Whether you want to create a video presentation to accompany your product or wow the audience with a live demo, set a realistic amount of time to spend on it and make adjustments in case it won't be met.
Don't hesitate to ask for help
One great thing about the blockchain community is that it's always buzzing. If you find yourself stuck on something in the hackathon, don't hesitate to get help from the broader community. Because a lot of blockchain development is globally distributed and open-source, you're likely to find answers from multiple communication channels.
Don't forget to have fun
Finally, pace yourself, welcome the challenge, and don't forget to have fun.
Ready, set, hack
Hackathons offer exciting opportunities not only to the organizing companies or groups but also to participating individuals, which explains why they're increasing in popularity across various fields. It certainly looks like we can expect even more hackathons and similar events with the growing crypto and blockchain space.
If there's an upcoming blockchain hackathon you're keen on joining or just want to try one out in the future, make sure to come prepared—learn as much as you can beforehand, be ready with the points mentioned above, and enjoy the challenge.
Related posts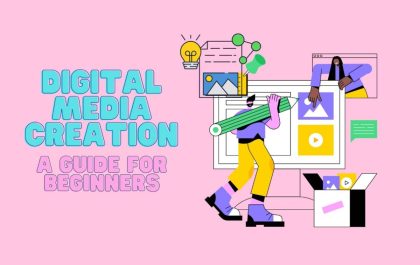 Digital Media Creation: A Guide for Beginners
Digital media creation is the process of producing and distributing content in various formats and platforms for different purposes. Digital…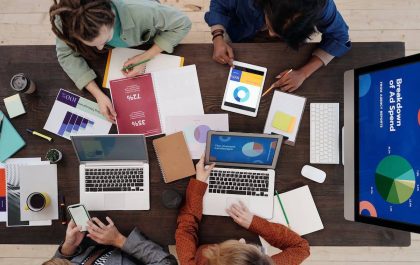 Reasons to Outsource Your Bookkeeping
In the dynamic and competitive business landscape, small and large enterprises alike are constantly seeking ways to streamline their operations…