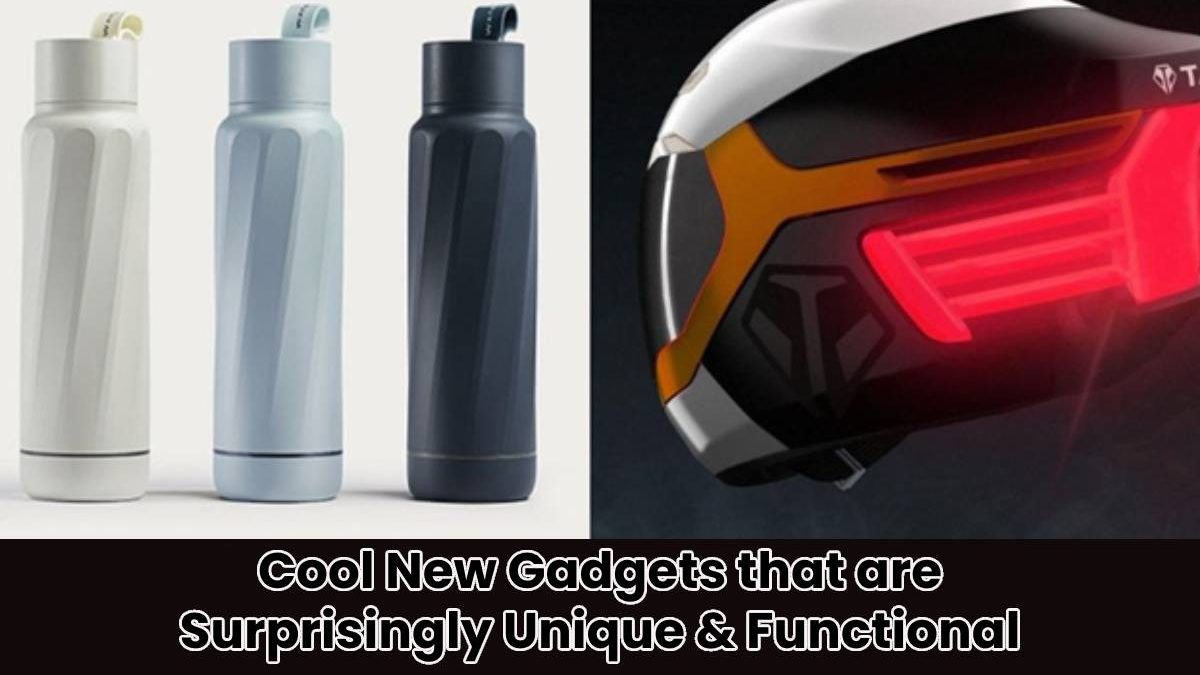 Tech lovers keep waiting for the arrival of new and unique gadgets enhanced with novice or upgraded features that help them perform their functions better. But that's not all! The latest cool gadgets could surprise you with their innovative designs and automatic features that perform pre-set functions efficiently with just a press of a button.
These days smart home gadgets or car gadgets come with advanced features that are pre-programmed with many different levels and patterns functions like a smart coffee maker or a portable air conditioner. So you just have to select the functional mode suiting your preference and get your gadget to offer you the incredible performance it is meant to deliver.
A smart water bottle that tracks your daily water intake, a helmet that alerts you of possible roadblocks and falls while riding your bike, mosquito repellants that follow you on the go, and wearable air conditioners that keep you cool while traveling in weather, are some examples of new cool gadgets having unique features. These latest tech devices are trending in today's markets and are loved by almost all tech enthusiasts. We have gathered a few of these mind-blowing and one-of-a-kind gear to show you their benefits and how they can change our daily lives.
Some cool gadgets could also be the best gifts to offer your loved ones. Your gifts could simplify the receiver's life and make it convenient and entertaining. For example, an AI-powered speaker, a smart wall frame with auto-changing images, a dynamic LED light displaying various colors as it wirelessly connects with your PC, and dances to the music you play are excellent gift ideas for birthdays or other occasions. So sprinkle that fun and laughter during an event by offering these amazing techs to your loved ones.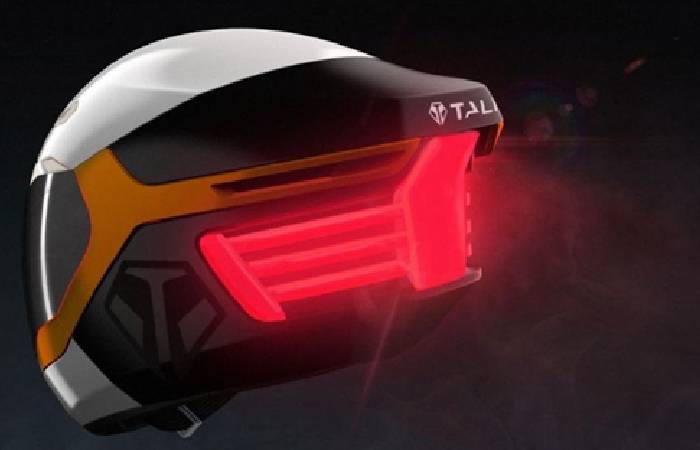 The iT-C Smart Helmet has a photochromic visor, LED lighting system, and Voice commands, wirelessly connected. The premium helmet detects accidents, falls, and dubious movements with a gyroscope and accelerometer and alarms you with its 100dB sound system. At the same time, you ride with perfect safety on urban roads or hilly terrain. Moreover, the Tali Ride App notifies you during emergencies.
The sleek U1 Water Filter system, with five water filter stages, dispenses hot and cold water as you choose. The countertop device's unique filter technology offers purified drinking water and keeps it fresh throughout the day. In addition, it balances water pH and alkaline levels and helps you track its purity level via a smart touch control panel. The zero installation cool gadget uses 5-stages of water filtration with advanced reverse osmosis, UV, and hydrogen filter tech to purify your kitchen's tap water and disperse pure and tasty drinking water.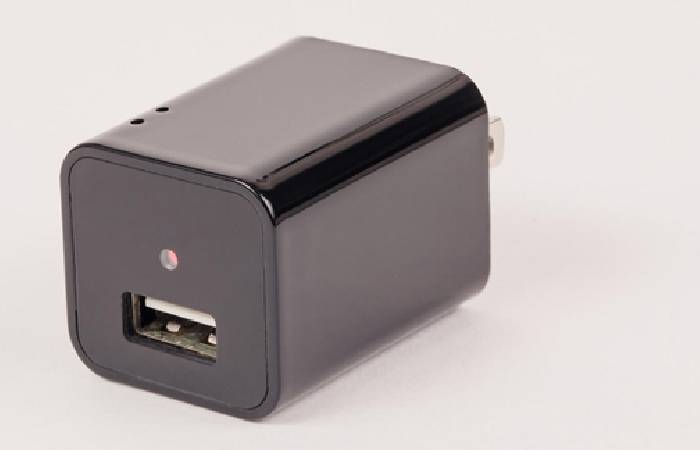 HD Mask camera is way different from conventional security smart cameras you find in the market. The stylish and discreet camera that looks like a USB charger is the best seen in the market so far. It equips the best camera lens, and Wi-Fi chip compared to other cameras and displays your surrounding areas on your smartphone app, using automatic motion detection.
You can video record its frontside area or just record while detecting motion around it.
And guess what? Nobody except you will know that the camera is recording their videos. This is because the smart home gadget comes with premium quality video, offering an excellent video-watching experience on your phone.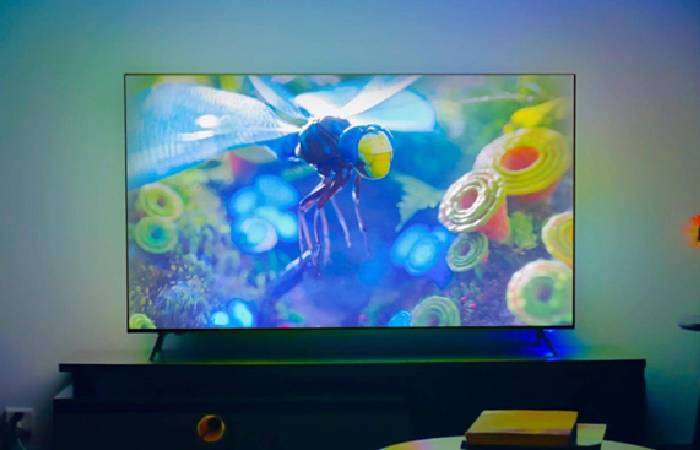 CopGain Ambient Backlight Kit lets you enhance your multimedia-watching experience by displaying dynamic multi-colored LED light patterns. The array of lights responds to your favorite music by changing patterns to its beats, providing an immersive video streaming or gaming experience in the comfort of your home.
It allows you to convert your ordinary TV room into a movie hall, offering a cinematic view while watching movies on TV or other devices. Moreover, the backlighting covers our room walls with mesmerizing lighting and color patterns to make your multimedia experience highly immersive.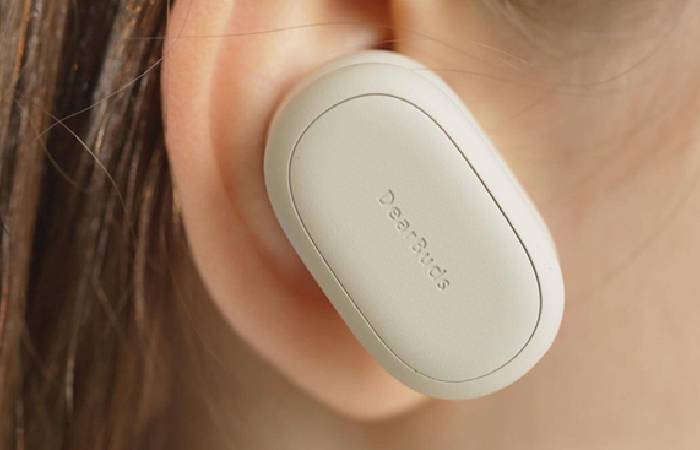 Coming to wearable accessories, the DearBuds SE Ear Dehumidifier is the world's first ear-dehumidifier that wipes off ear moisture collected in your ear due to sweat, wearing earbuds, or while taking a shower. You can use it after exercising, swimming, or using earphones to remove your ear moisture within 3-minutes and improve your hearing. Its 3 step dehumidifying technology uses light, heat, and ventilation to keep your ear's humidity at the correct level. Also, it provides adequate ventilation to your ears so you can use it anytime. This one is the perfect and the most required cool cheap gadget in the recent time.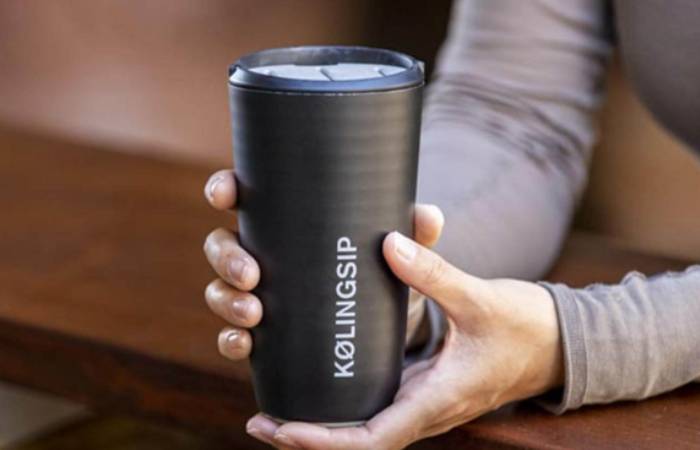 Do you often burn your lips or mouth while having a hot coffee? The Kolingsip Tip-And-Sip Hot Beverage Tumbler keeps your hot coffee at the right temperature, so you can drink it without burning your mouth. Its patented Tip-and-Sip technology cools hot beverages from boiling to sipping hot. The multiple aluminum lid ridges cool your sips in 3-seconds, and 3.5-inch wide tumblers keep hot drinks like coffee, soups, etc.
The quality of water we get today is worse than what we had a few years back, and the proportion of water impurities like Total dissolved solids(TDS) is increasing due to high industrial waste. TDS are minerals like calcium and magnesium that are naturally present in small proportions in water. However, higher quantities of pollutants like manganese, sulfate, arsenic, iron, and bromide elevate water TDS concentration. These impurities are removed from the water before consumption to avoid diseases.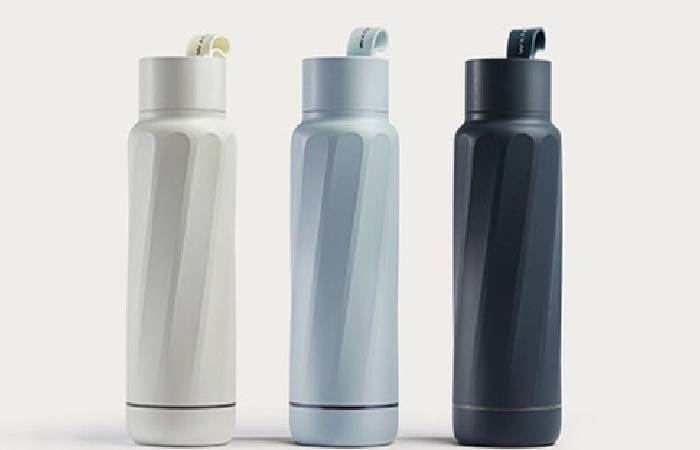 The WaterH Smart Water Bottle tracks your daily water intake and prompts you to have water using pre-set schedules in the WaterH smartphone app. In addition, with auto-tracking sensors, this amazing water bottle checks your hydration levels, so you can avoid tracking it manually and yet have sufficient water intake.
You are planning a long car ride to a camping ground or are going on a vacation spot driving with your friends. In that case, chances are you will fall short of space to carry necessary adventure accessories like batteries, fishing rods, waveboards, bikes, or skateboards. Your car trunk usually has your other luggage, and you want to carry your favorite stuff to enjoy your road trips. A roof rack comes in handy during such situations.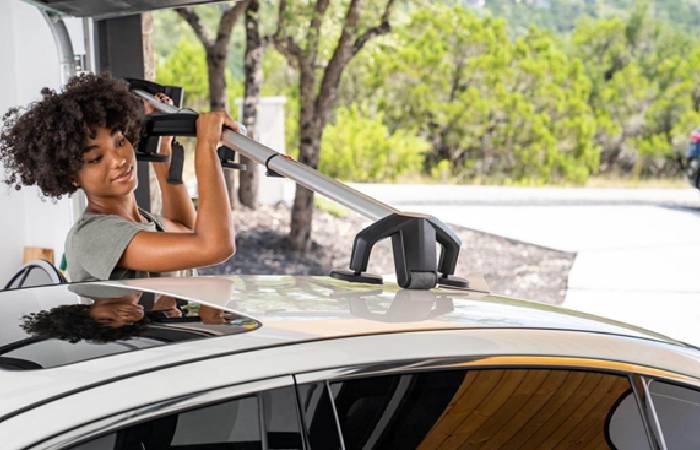 The Knotix roof rack has an innovative design best for 4-door cars and vehicles and is convenient for use during road trips. The adventure car gadget has magnetic locking technology for easy installation on the car top and expands up to 50-inches offering a large storage area.
Moreover, its built-in clicker technology firmly holds your camping gear like tents, mini-freezers, campfire stoves, and other adventure stuff like snowboarding, mountain bikes, unicycles, etc., even when you drive at higher speeds up to 125mph. The roof rack is easy to remove, fold and store in your storage case or garage after you complete your trip.
You might have seen numerous portable air conditioners, but have you ever used a wearable one? As the summer heat increases yearly due to global warming and other environmental factors, the number of individuals experiencing hot flashes and heat strokes is also rising. Wearable air conditioners are extremely beneficial to help people stay cool on the go and during sweltering climates.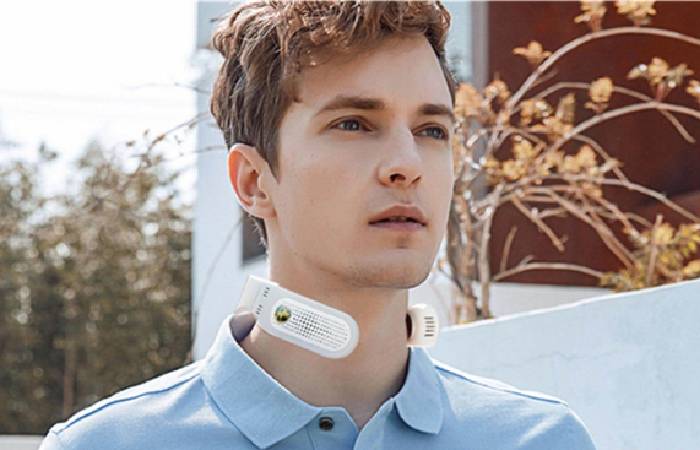 The Qoola Air Conditioner is one wearable tech gadget you must use in a lifetime. It includes dual air conditioning technology that removes humidity near your body, keeping you fresh and regulating your body temperature throughout the day. The lightweight, adjustable device sits around your neck and provides instant cooling to your skin while you do your morning walks, regular commuting, rock climbing, or camping in hot weather.
With 4-levels of personalized cooling and heating modes, Qoola can instantly cool or heat your body to maintain its temperature in extremely hot or cold climates. It further equips a negative ion purifier that eliminates air pollutants like micro-particles, dust, and pollen near you, offering fresh, breathable air.
To Sum Up
As more tech devices flock to the market, selecting the one suitable for your needs and wallet is challenging. We have noted the latest cool gadgets that are a fad in today's tech market and affordable too. These high-tech gadgets can simplify your daily activities and help you perform your household or office activities faster so that you can spare some time for yourself in this busy world and entertain yourself using cool gadgets.
Related posts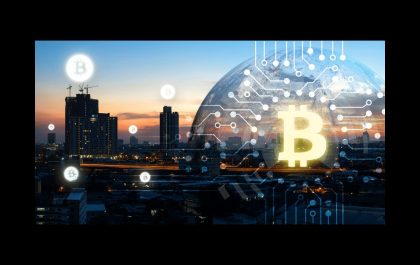 Empowering Bitcoin Users in DeFi: Harnessing the Potential of renBTC
The world of decentralized finance (DeFi) has been revolutionizing the financial landscape, providing individuals with unprecedented control over their assets…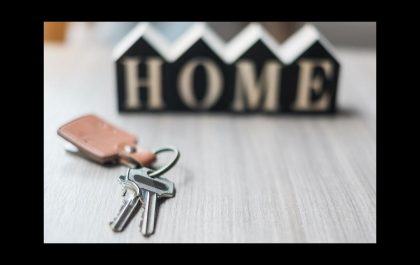 5 Tips When Purchasing Your First Home
Home ownership is a big financial commitment and there is a lot of information to take in. These 5 tips…