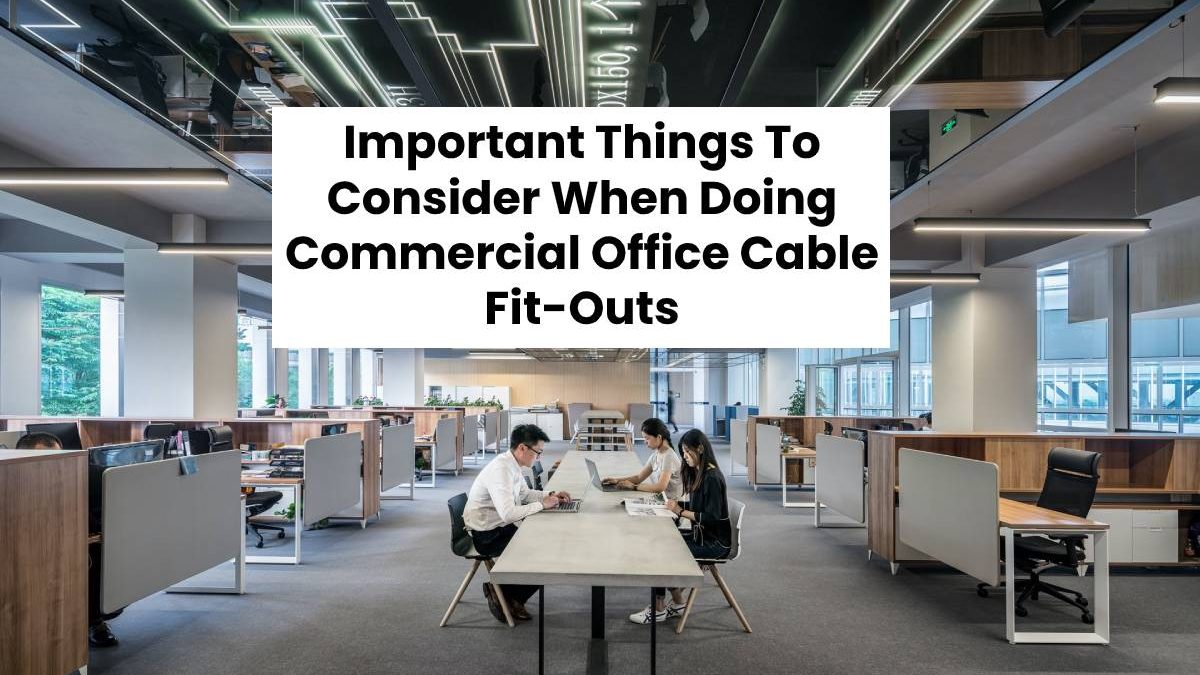 Technology is playing a bigger than ever role in our lives in the digital era. With high-level technological growth and engagement, more and more offices and services are going digital, and technology has become the core of workplaces. However, behind the technology that carries everything forward lie the veins or cables that facilitate its smooth functioning, often organised using electrical conduits.
Data Cabling has become an inevitable part of office set up across the world. They are the foundation for the activation and proper functioning of technology. Data cables are the longest-lived component of networks.
All things beyond the cable layer – right from the switches to the whole workstation – undergo periodic upgrades and cables are usually the last ones to undergo refurbishing. Offices and commercial spaces need a whole range of cable system that enables an entire building to run on the same network.
Things to consider during commercial office cable fit-outs
Commercial office fit out cabling solutions helps to organise the office interiors most optimally. These solutions are suited for both big commercial spaces and those with limited spaces. Irrespective of the size, a commercial fit-out company has to work towards blending everything with the office environment. Here are some points to take care of while undertaking commercial office cable fit outs:
Reduce Clutter
Clutter in a major obstacle when fitting out an office. Clutter takes up space that is better suited for useful things in the office. Reducing clutter will enhance the efficiency and functionality of the office. Cables and wires cause a lot of clutter. One way to make sure that they are not in the way is to use electrical conduits. They are not only safe and tidy but a handy solution when installing single or bunched cables together.
Go for neutral colours
Colours play an important role in encouraging productivity. Hence, it is advisable to go for neutral colours as the dominant colour in the office. Lighter colours provide a sense of a bigger space and make the office appear clean. Your commercial office fit-out partner should also choose a lighter colour that blends in with the setup. For instance, the electrical distribution board should come in a similar shade as the walls to blend in.
Good lighting
Lighting is an important factor to consider while fitting out the office. Good lighting can make an office space look larger than it is. A well-lighted office also makes it more welcoming and productive.
Multi-functional furniture
Multi-functional furniture can make a huge difference. A space under the chair or a table that can be converted into a bench can do wonders. Further, it is better to avoid bulky furniture and those that take too much space. Instead, opt for furniture that is light and which can be moved around easily.
Properly laid out equipment
The layout of the equipment can make a huge difference to efficiency and productivity. For instance, placing a printer that is used by everyone in a faraway corner of the office would lead to a waste of time and resources. Instead, place it in an area where it is easily accessible by all staff.
Commercial cable office fit-outs are much more than just laying out some cables. Even a seemingly small component like a conduit can make the office safer and neater.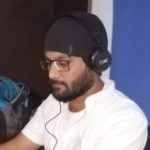 Kamran Sharief
I write about technology, marketing and digital tips. In the past I've worked with Field Engineer, Marcom Arabia and Become.com. You can reach me at kamransharief@gmail.com
Related posts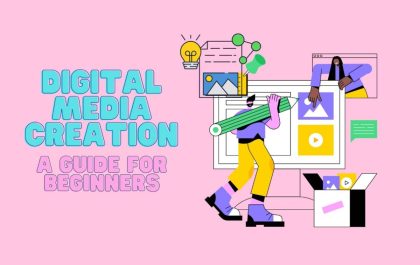 Digital Media Creation: A Guide for Beginners
Digital media creation is the process of producing and distributing content in various formats and platforms for different purposes. Digital…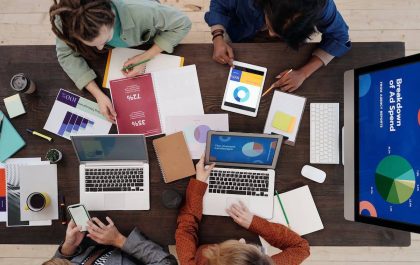 Reasons to Outsource Your Bookkeeping
In the dynamic and competitive business landscape, small and large enterprises alike are constantly seeking ways to streamline their operations…