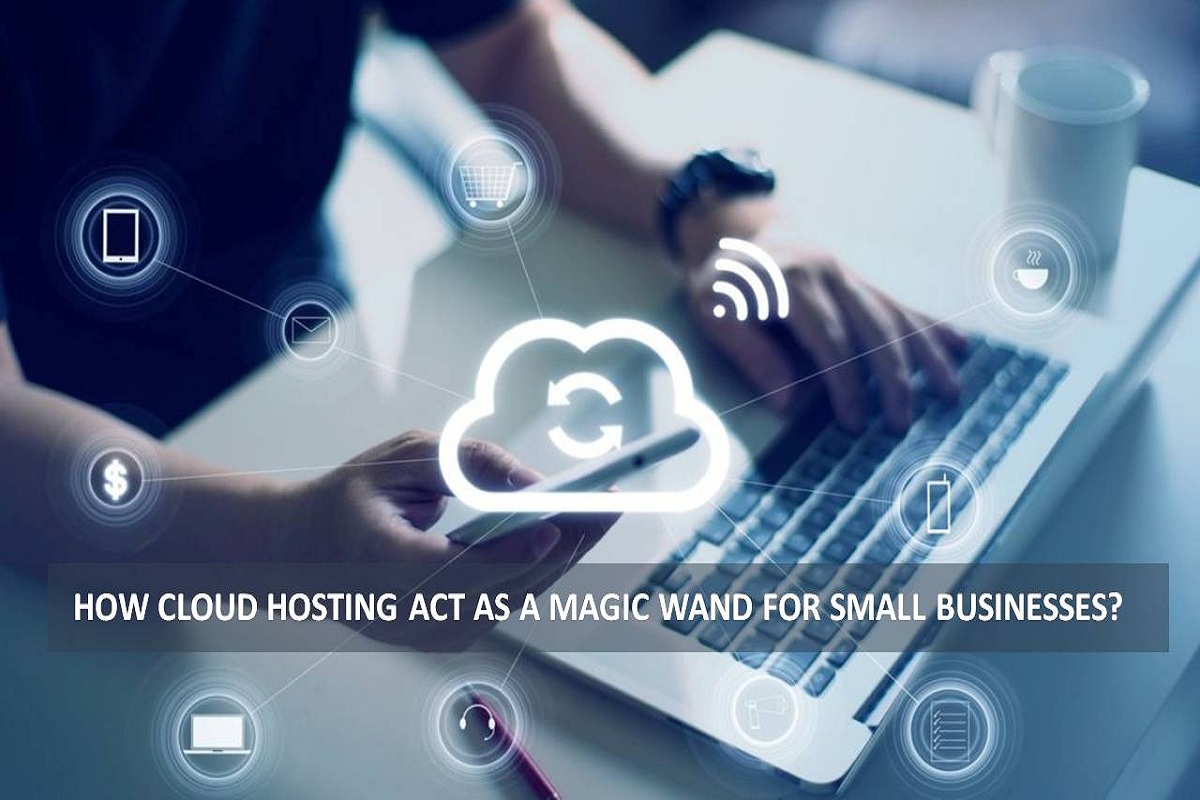 Cloud Hosting For Small Businesses
What is Cloud Hosting and why it acts as a magic wand for In the modern-day world, technology is not an option for business as it has become a necessity. Those days are long gone when only specific types of businesses used technological solutions for their business as in the current era, the survival of businesses without technology, regardless of its size and industry is almost near to impossible. We are living in a technology-driven world, where operation, solution, and practice is evolving at a very fast pace.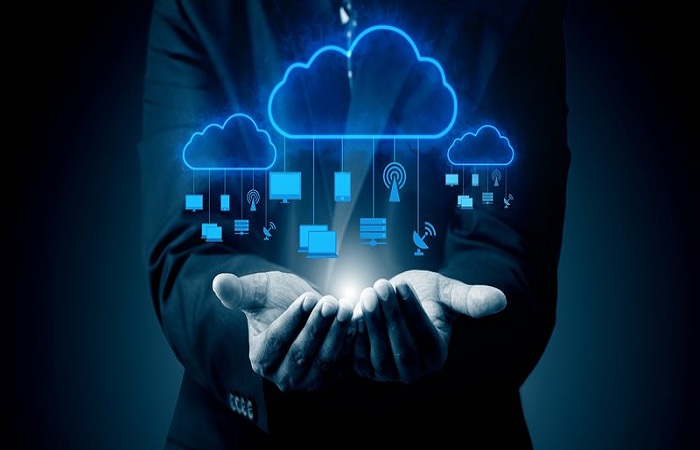 Although there are many technological evolutions that have revolutionized the way businesses used to work but one technology that completely changed different business operations and a solution is cloud computing. The exceptional cloud computing has now become an integral part of each and every business.
According to research, it has been found that till the end of 2020, almost 80% of enterprise workloads will shift to the cloud. There are various implementations of cloud computing which is being used by business but in this blog post, we will be talking one of the most popular and used forms of cloud which is cloud hosting.
Cloud hosting is the shifting of application and software from the desktop to the cloud platform. In the solution, a business doesn't need to install any software or application on the desktop as it is used on the cloud server.
There are basically two ways of using cloud hosting;
One is by building your own infrastructure and hiring your IT team.
Another one is by taking services from a provider like in the case of QuickBooks Enterprise, firms choose services of QuickBooks Enterprise hosting providers.
Cloud Hosting Advantages
The first option is not feasible for small and medium-sized businesses since it is very costly and that's why most of the SMEs prefer the third party hosting solution.  In the third party hosting solution, a business doesn't need to build any infrastructure or hire an IT team as the application is hosted on the cloud server of the hosting provider.
The best example of that is QuickBooks Enterprise Cloud Hosting on a reliable cloud desktop from a desktop as a service provider. There are Other versions of QuickBooks including Quickbooks Pro Premier Enterprise can be easily hosted on the cloud with a provider like Apps4Rent.
So, in this blog post, we will be looking at the different advantages of cloud hosting which does wonders for small businesses and give them a competitive advantage in the market.
Flexible accessibility
One of the biggest advantages of using cloud hosting is flexible accessibility or global accessibility. In the modern-day world, being restricted to your office hours for using your business application is a very big disadvantage as in order to stand out from the crowd, you need to have flexible accessibility and that is what it offers to small businesses. In the solution, the application is shifted on the cloud server and that's how it becomes accessible from anywhere and at any time.
You just need an internet-enabled device and your login credentials for accessing your business application from any corner of the globe. In the amazing cloud hosting solution, a small business can use a laptop, desktop, mobile, tablet and many other devices for working on their business application. This global accessibility gives a competitive edge to small businesses since they are able to work with flexibility and this helps in increasing the overall productivity of the business as they are no more bound to office hours for working on their business solutions.
Cloud Hosting for Better security
Another advantage of the amazing cloud hosting solution is enhanced security. Many small business owners think that their data is not vulnerable to cyber attacks since they are dealing on a very small scale but the truth is that every business data is important for hackers, regardless of the size and industry of the business. In the modern-day world, keeping business data secured has become much more important and one can easily build a 360-degree secure platform for storing, accessing, and editing data through cloud hosting.
Office 365 is one of those secure email service platforms which is used by a wide range of businesses for their team collaboration. Business owners are opting for an email migration to office 365 due to its robust features and superb security parameters.
There are multiple layers of security in the cloud hosting solution like anti-virus, anti-malware, firewall protection, two-factor authentication, encrypted data and much more. All these things keep the data ultra-secure in the cloud and it makes it almost impossible for even the smartest hacker to get their hands on your sensitive business data.
Round the clock customer support
It doesn't matter how advanced or updated an IT solution is; issues and problems will come as an add-on with it and the same goes for cloud hosting solutions. But round the clock customer support from hosting providers solves this issue as well. Most of the small business owners are not IT experts and they can't also hire an IT team, therefore dealing with IT issues becomes a headache for them but not in the case of cloud hosting.
The cloud hosting providers like QuickBooks hosting providers offer round the clocks customer support through their team of highly skilled IT experts who are well versed in dealing with IT issues and giving optimal solutions. You don't have to pay even a single penny for the customer support as it comes as an add-on with the hosting package. You can contact your cloud hosting provider through chat, email or call and get the best possible solution in minimal times and this system makes sure the continuity of your business isn't hampered at all.
Economical
The cloud hosting solution through third-party hosting provider in the case of small business is an economical option as well. Many small business owners think that cloud hosting is a very costly option for them mainly because of its long list of benefits but that's not true. The amazing cloud hosting solution through third-party hosting wipes out the need of building your own IT infrastructure and hiring an IT team. Even the price of hosting is very economical as it is targeted to small and medium-sized businesses.
Cloud hosting is one of the most amazing technological innovations which has helped businesses to be more effective, efficient, accurate and quick. If you are running an SME then you should make cloud hosting an integral part of your business and watch it acting like a magic wand in your growth.
Author Bio
Kashyapi Prajapati has been involved in the world of accounting software, SEO and cloud computing from a very long time and currently, she is working as a lead content writer with Cloudwalks, a QuickBooks hosting company which offers affordable QuickBooks hosting. Cloud computing and SEO is what she eats and drinks.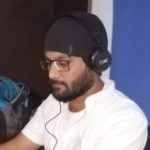 Kamran Sharief
I write about technology, marketing and digital tips. In the past I've worked with Field Engineer, Marcom Arabia and Become.com. You can reach me at kamransharief@gmail.com
Related posts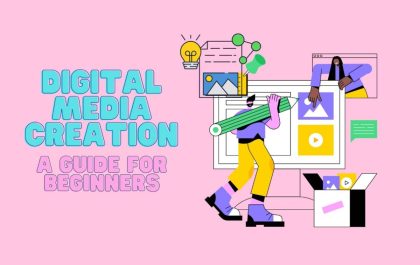 Digital Media Creation: A Guide for Beginners
Digital media creation is the process of producing and distributing content in various formats and platforms for different purposes. Digital…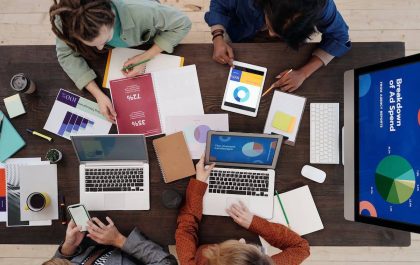 Reasons to Outsource Your Bookkeeping
In the dynamic and competitive business landscape, small and large enterprises alike are constantly seeking ways to streamline their operations…