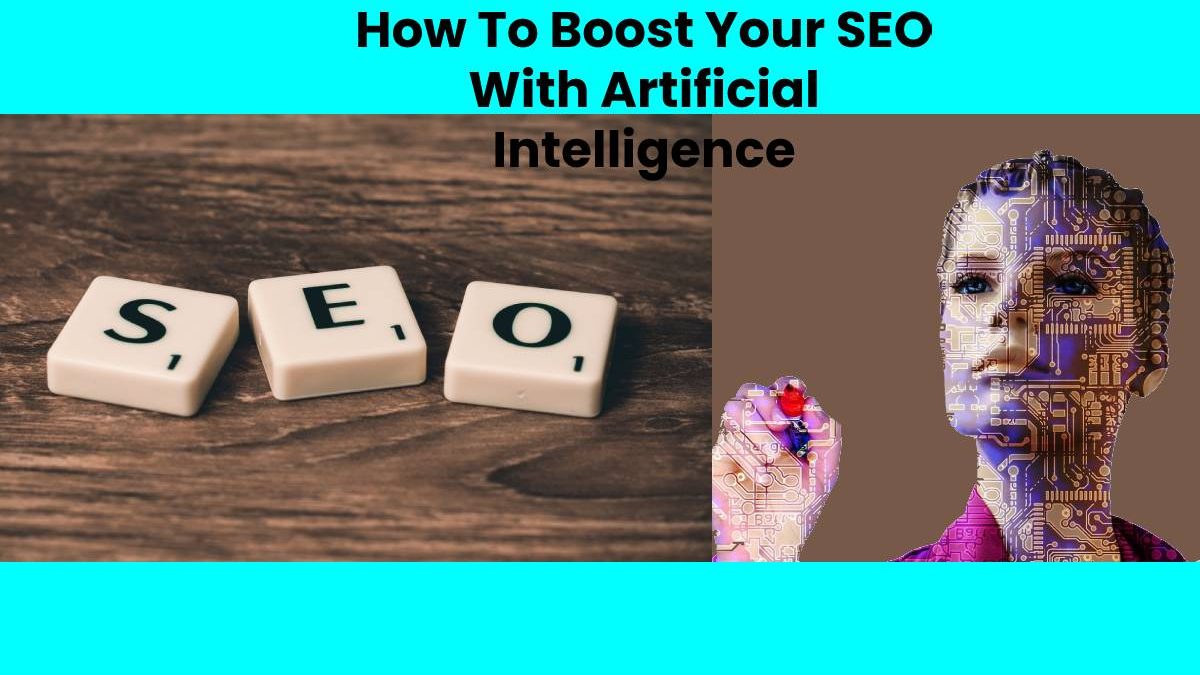 Boost Your SEO With Artificial Intelligence
What is Artificial Intelligence?
Artificial intelligence or AI is an umbrella term that can refer to a bunch of technologies such as computer vision, machine learning, deep learning, natural language processing (NLP), etc.
Alexa, Siri, and Google Assistant are all voice assistants that use AI to understand what you have to say just like a human and respond similarly.
You need to understand that AI has many layers and complexities. In the realm of SEO, AI takes the form of myriad technologies. Together those technologies can have a major impact on your SEO and marketing performance.
The Impact of AI on SEO
AI is a core component in many of the major algorithms rolled out by the search engine giant including BERT and Rankbrain by Google.
What does it mean for marketers? It means that by understanding the implication on search results, marketers can use AI to boost their SEO campaigns.
That's not all! AI also utilizes data analysis which helps in spotting trends and finding out content gaps. This understanding is essential for more efficient tools.
How AI Helps SEO Today:
Text and Voice Search
No matter whether you are serious about AI; it's a fact that the technology largely controls which content should rank higher and which brands should get more visibility in SERPs.
Voices devices are becoming commonplace both in our homes and cars. That means voice search is the next big thing. It's high time for brands and marketers to rethink their digital presence and how they connect with people by incorporating voice queries.
It goes without saying that they must understand AI in-depth and how it connects with their current marketing needs.
Topic Discovery, Content Optimization, and Keyword Research
If you can figure out what kind of phrases, keywords, and search you must optimize your site for; you've won half the battle. Luckily, AI tools can help you with that. These tools work by recognizing certain patterns and by analyzing large data sets.
Some tools would even tell you what kind of topics to create content around for better search rankings, such as:
These tools would extract topics from the available data. In this way, marketers get an insight into what the high-ranking sites are doing to grab the top position against any given search term or query.
Understanding Context Between Content Pieces
The main mission of Google is to provide the most accurate, reliable, and relevant information to humans as much as possible. That's why all SEO techniques are essentially trying to tell Google 'Hey! Ours is the most relevant information for this keyword. Pick our brand!'
But, there can be instances when an algorithm may perceive a piece of content as relevant but for the readers, it's not. It's because there's a disconnect between the context of the content copy.
AI technologies eliminate that pain-point as it can now better understand the intent with which a certain piece has been written.
Utilizing AI To Assist Content Creation
Content creation remains at the heart of any SEO strategy. Here's how AI-assisted tools can help with better content creation:
AI tools can help with content curation and the research process (two of the most time-consuming things). For that, you can use tools like BuzzSumo.
Many marketing bots and AI-powered tools can perform market research based on the data collected. In this way, marketers can better understand the kind of content which will help them.
Tools like Grammarly can automatically detect and correct typing and grammar mistakes to create high-quality content.
As we can see, AI tools can help with content marketing right from the beginning till the final stage.
AI To Achieve Hyperpersonalization
The best form of content marketing is when search engines can deliver a completely customized form of content to every single individual.
As difficult as it sounds, it's not entirely impossible. That's partly what artificial intelligence aims to deliver.
Various AI implementations and algorithms based on those technologies work by collecting user data. It then processes that data to send personalized content and messages to different individuals; the kind that is going to serve them best based on their browsing habits, patterns, and taste.
To Improve User Experience
Google has told us in the past that it considers User Experience as a big ranking factor. Pages offering negative User Experience are likely to experience a downfall.
So, how does artificial intelligence fit into all of this?
Well, as search engines algorithms become more sophisticated; much like a human – they are better able to recognize pages that:
Offer authoritative and relevant content
Sites that offer intuitive and easy navigation
Mobile-friendly sites
Fast loading pages
Pages with proper structure
A more fine-tuned and personalized experience translates to more sharing of the content and increased dwell time.
Algorithms powered with AI can read these signals as a sign of better UX and accordingly push that site/page higher up in the search results.
Personalization Tools based on AI
In addition to a few AI tools for SEO we mentioned above, here are some more tools that can help marketers with their optimization efforts:
OneSpot
OneSpot is a personalization tool powered by AI which helps brands to create and deliver custom email and web experiences. The tool aims to serve the most individual form of content, offers, actions, and products based on users' data and past browsing habits.
The goal is to help organizations move from a rule-based marketing to the one with personalization capabilities; the kind that offers a one-to-one experience.
Acrolinx
Acrolinx is a Content Government Solution that also uses the power of Artificial Intelligence. It resembles, it's a lot like Grammarly. Acrolinx provides insight in real-time. It helps you write more consistently and clearly the kind of content which aligns with your brand.
Powered with AI; Acrolinx helps you create more humanizing content that sticks with readers.
Bottom Line
Artificial Intelligence is here to stay. It has already changed the face of SEO and the future seems to hold many more implications.
Related posts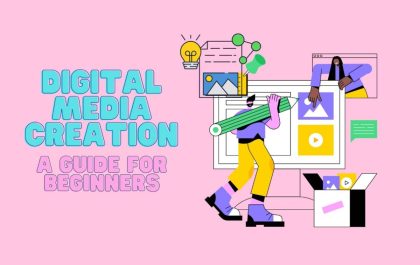 Digital Media Creation: A Guide for Beginners
Digital media creation is the process of producing and distributing content in various formats and platforms for different purposes. Digital…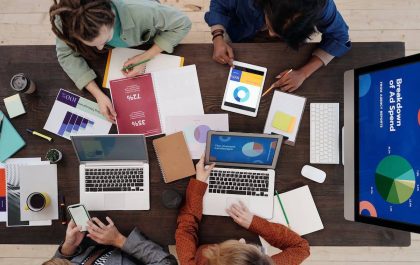 Reasons to Outsource Your Bookkeeping
In the dynamic and competitive business landscape, small and large enterprises alike are constantly seeking ways to streamline their operations…