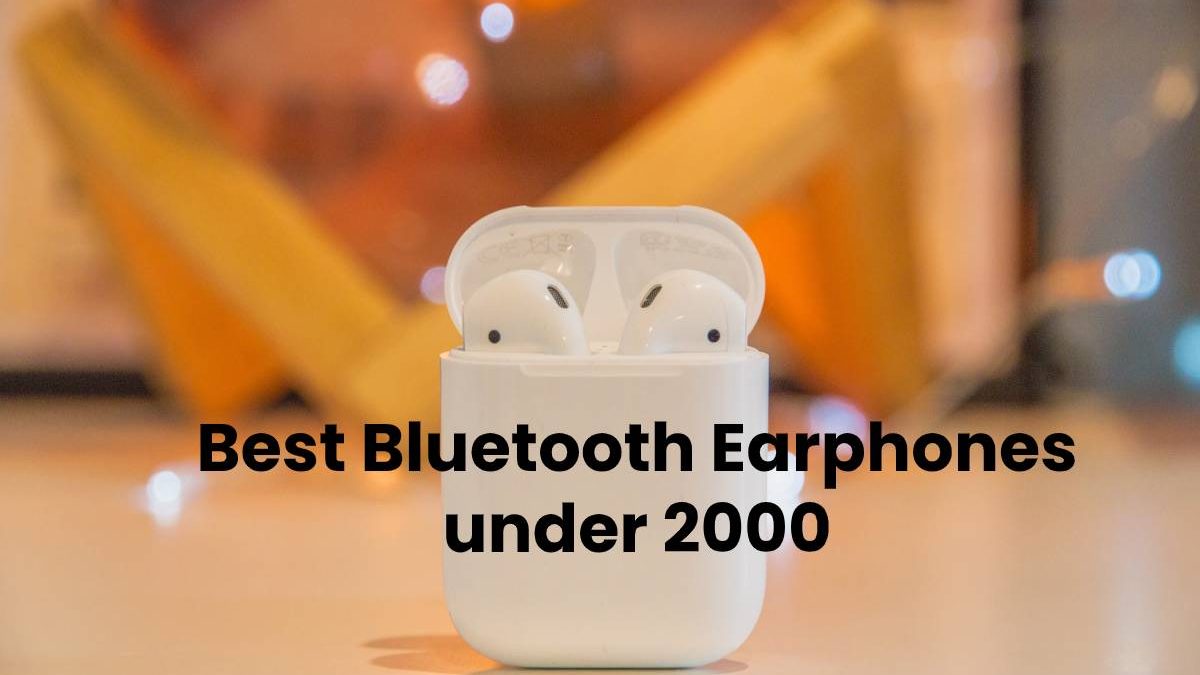 Are you a tech-savvy person willing to explore the world of cutting edge technologies? If yes, then you must be looking for reviews and popular opinions on best Bluetooth earphone to get rid of the hassles of wires. Do you think they are expensive? Oh no, absolutely not. In fact, you will be excited to know about the best Bluetooth earphones under 2000 and the latest innovative features embedded into them.
So for the budget-conscious music lovers, here is a big welcome to a wireless world and if don't want to opt for a earbud then check out top 50 dollar headphone picks of 2020.
1. Realme Buds Wireless
Robust and strongly built, Realme Buds wireless is one of the best earphones under 2000. The body is made up of nickel-titanium alloy and silica, that is far better and durable than the plastic ones. If you are looking for incredible musical sounds, then this earphone is perfect for you. In a normal listening mode, the battery charge stays for 12 hours. In comparison to other brands, it's bass boost driver is quite impressive being 11.2 mm. Being lightweight in design, weighing only 30 g, allows better customer usage and experience. Through its 3 buttons remote control, you can receive phone calls, control music and even use as a voice assistant. The earphone is priced at INR 1599.
Did you know?
Realme Buds Wireless has been tuned and enhanced by renowned DJ Alan Walker and his team.
2. OnePlus Bullets Wireless Z
If you are looking for the most popular and best Bluetooth earphones under 2000, then OnePlus Bullets Wireless Z must be your choice. Its key feature is the fast warp charge technology that it uses to charge its battery. The company claims that with 10 minutes of charge you can easily play 10 hours of music. Its Bluetooth version is 5.0, powered with quick pairing and quick switching facilities. Compared to the other Bluetooth earphones, its sound quality with bass effects is superior. It is priced at 1999.
Fact
If you are a work out freak, then OnePlus Bullets Wireless Z is ideal for your usage since it is sweat and water-resistant.
3. Sony WI-C200
Sony brand products are always higher when compared to similar products from other companies. But the company has reduced the price of this particular variant of its Bluetooth earphone. Its key feature is its magnetic earbuds that are easy and comfortable to use. The angular design helps in noise cancellation and a clear and distinct listening experience. The headset has a microphone and 3 button controls for accepting and rejecting calls and two volume buttons. The battery life is quite good, lasting about 15 hours with normal usage. No doubt it is one of the best wireless earphones under 2000. The earphone is priced at INR 1599.
4. JBL Infinity Glide 120
JBL is one of the pioneers when it comes to audio devices. Powered with a 12 mm bass driver, its Infinity Glide 120 variant is a best seller and ranks as one of the best Bluetooth earphones in India under 2000. It is budget friendly along with a superior quality experience of music. The neckband is flexible and comes with premium metal earbuds that are comfortable to use. With a single charge and normal usage, you can play 7 hours of music. It has 3 buttons for volume controls and for receiving or rejecting calls. Another distinct feature is it is sweatproof, hence can be used in a gym or workout sessions. It is priced at INR 1399.
5. Boat Rockerz 255
Equipped with noise cancellation features, Boat Rockerz 255 has ranked among the best Bluetooth headset under 2000. The sound quality with bass effects is perfect for music listeners, powered with 10 mm driver. The battery comes with fast charging ASAP technology, allowing 6 to 8 hours of normal usage with a single charge. The key attraction is the design of the earpiece for a perfect fit. Its lightweight and the finishing is better than the other variants within the price range. The volume control buttons are present on the inline-remote. The Bluetooth version 5.0 supports smooth and seamless wireless communication. It is priced at INR 1499.
6. Oppo Enco M31
If you are looking for a super lightweight Bluetooth earphone, then you must opt for Oppo Enco M31. The earphone has a premium finish, coated with polycarbonate plastics and liquid silicone. The earbuds are a good fit and comfortable to wear, compared to the similar models within the price range. The audio quality and the call quality both are super-efficient, thus ranking it among the best Bluetooth headphones under 2000. The in-line remote has volume controls embedded within it. It is specially powered with AI technology for noise cancellation. The battery allows 12 hours of usage in a single charge. The earphone is priced at INR 1999.
7. Mi Sports
Designed with a rotatable 360 degrees ear hook, the earphone is preferred among users adjustable as per the ear shape. Enriched with voice assistant buttons, multi-function buttons for volume control, accepting/rejecting calls, play and pause buttons, Mi Sports is one of the best Bluetooth earphones under 2000. The battery is capable to run till 9 hours on a single charge. The audio and voice quality is superb, being powered with a 10 mm bass driver. The earphone offers 5 different choices of earbuds to select as per your preferences. Currently, it is priced at INR 1099.
8. Blaupunkt BE50
The German company, Blaupunkt, is now a popular brand in India flowing the markets with its array of audio devices. Blaupunkt BE50 with its long and superior battery life lasting 12 hours and even 2 weeks, is one of the best Bluetooth headphones under 2000. You can barely feel its weight on your ears and neck. The in-line remote has controls for voice, calls and even to toggle over the songs. It is equipped with High definition sound quality, a perfect choice for music lovers. The current price is INR 1499.
Hope you have now gained sufficient information on the best Bluetooth earphones in India under 2000. So what are you waiting for? Just grab one of them and enjoy a hands-free wireless-free experience.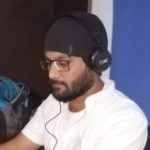 Kamran Sharief
I write about technology, marketing and digital tips. In the past I've worked with Field Engineer, Marcom Arabia and Become.com. You can reach me at kamransharief@gmail.com
Related posts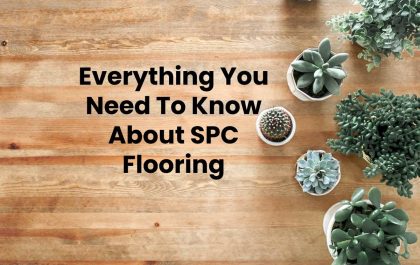 Everything You Need To Know About SPC Flooring
SPC Flooring Do you need flooring for a home, an office building, or a retail business? Whatever the case, it…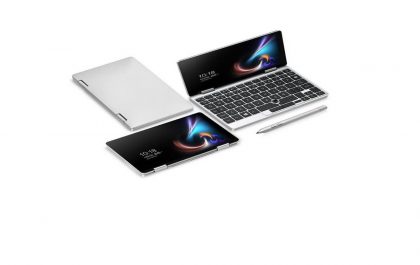 When Should You Go for a Mini Laptop?
Mini Laptop The USP of laptops is that they are portable computers, suitable to carry from one place to another….