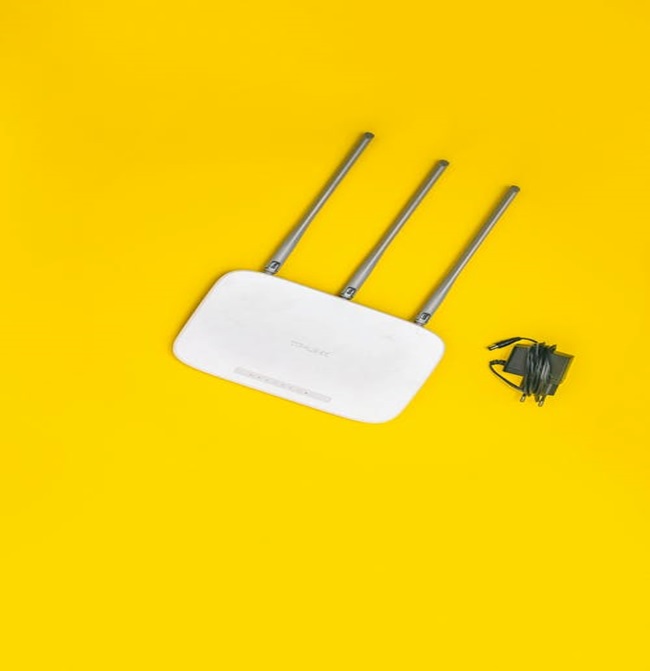 Best Routers to Buy in 2022
What holds your intelligent home together? There cannot even be second guesses for this one. Of course, a wireless router. With COVID-19 and everything shifting to remote work, ensuring seamless connectivity has become imperative more than ever before. You just cannot do without it!
According to a recent report by Statista, the global market for Wi-Fi routers will exceed 16.2 billion dollars by 2025. This means that if you still have not invested in a good router, this is your call.
Also, when buying a wireless router, make sure it is compatible with your internet service provider or plan. There are a few providers that are compatible with most of the top-rated routers – Optimum, to name one. Do your research and check all these things before making a purchase.
Getting back to routers, whether you are a seasoned gamer, or have some kind of a home business, a Wi-Fi router can smoothly simplify all your work. These are not the only advantages of a wireless router. You can also use it to avoid relying on wired LAN connections, and instead, enjoy the wireless connectivity from multiple access points in your home.
However, the question remains, which wireless router to opt for in 2022?
We do not want to start our new year with a pathetic router.
Having that said, below are the top 5 routers you must check out.
1. Netgear Nighthawk AX8 (RAX80)
Enhanced security and super performance go hand in hand with this wireless router. No matter if you are working in the lab or in the real world, this router will work just fine through all kinds of floors and doors.
Just like other Wi-Fi routers, it is a little expensive, but undoubtedly worth the money. Setup is quick and easy, and you have the option of configuring it exactly the way you want. There is also a 90-foot range. However, it is better fitted to medium-sized homes where better performance is delivered at distances of 45-50 feet.
Features
Wi-Fi Spec is Wi-Fi 6/Dual-band
Has 8 antennas, all of them are removable
Ports include 1 WAN/5 LAN gigabit per second, and 2 USB 3.0
The peak throughput is 1.389 Gbps
0 x 8.0 x 6.3 inches are the dimensions
Pros:
Has malware applications
Great performance
Contains good configuration options
Cons:
Throughput falls off with bigger distances
Costly
2. Asus RT-AX86U
Looking for a router for a full house? This is it!
The Asus RT-AX86U router is another powerhouse of Wi-Fi 6 that provides killer gaming specs and amazing speeds along with super cool optimization opportunities. This is a great option for protecting your entire home network from malware and intrusions. A two-year warranty and long-term protection are also included. Isn't that amazing?
Well, there is more to the good stuff.  RT-AX86U has a good range and good performance – even through walls and floors – and its features and ports set it apart from many of the best gaming gear.
Features
Wi-Fi Spec is Wi-Fi 6/Dual-band
Has 3 antennas , all of them are removable
Ports are 1 WAN/1 Multi-Gig WAN/ 4 LAN gigabit per second, and 2 USB 3.0
The peak throughput is 7Mbps
0 x 6.7 x 3.1 inches are the dimensions
Pros:
Great performance and throughput
Multi-Gig input and port aggregation
Security software that comes with lifetime updates
Cons:
Does not include advanced gaming features, such as heat ping map and geofencing
3. TP-Link Archer AX6000
We know that Wi-Fi 6 routers are not easy on the pockets, but with TP-Link Archer AX6000, there certainly is an exception. This router is affordable, unlike the others. Though you might experience a little lag on the range and performance, it does the Wi-Fi 6-speed job for less than a hundred dollars.
Its eight wired networking ports and two-way data stream of up to 2Gbps make TP-Link's Archer AX6000 one of the best Wi-Fi 6 routers designed for both wired and wireless use. AX6000 stands out as a router with router-based security, at a price that is hard to beat.
Features
The Wi-Fi Spec is Wi-Fi 6/Dual-band
Contains 8 antennas and all of them are removable
Ports include 1 WAN/8 LAN gigabit per second, USB 3, along with USB C
The peak throughput is 4Mbps
3 x 10.3 x 2.4 inches are the dimensions
Pros:
Contains 8 LAN ports
Cheap
Extra secure
Cons:
App is limited
LAN cables are hard to remove
4. Asus ROG Rapture GT-AX11000
This router is a gamer's delight with a great range and speed. The latency is quite low, so it basically has all the features and specs a gaming expert would look for.
Featuring a massive base, eight swiveling antennas, and a massive maximum throughput of 10.8Gbps, the GT-AX11000 is extremely large. It is equipped with 4 downstream Gigabit LAN ports and two USB 3.0 ports, as well as a tri-band design and a 2.5 Gbps Ethernet connection.
With built-in customization options and gaming-specific options, you can even set up mesh networking with other Asus routers to cover a larger house. For gamers looking to get an edge online, this wireless router is the best option at $450.
Features
The Wi-Fi Spec is 11ac/Tri-Band
Consists of 8 antennas, all of them removable
Comes with 4 ports, which are 1 WAN, 4 1-Gbps LAN, 1 2.5-Gbps LAN, and 2 USB 3.0
the peak throughput is 4 Mbps
4 x 9.4 x 2.8 inches are the dimensions
Pros:
Great performance with distance
Includes 2.5Gbps wired connector
Plenty of optimization
Wi-Fi 6 (802.11AX) router
Cons:
5. TP-Link Archer C2300
Do not be fooled by this router's deceptively mild-mannered design, as it is included in the list of the most powerful wireless routers one can consider. It also provides an incredible range and performance.
Archer's C2300 is not only fast, but also small, unobtrusive, and packed with high-end features.
There are built-in optimization tools that come with this router, such as parental controls, which are usually are not found on comparatively cheaper routers, and antivirus. With a two-year warranty, it is less than half the price of similarly performing competitors. You cannot get a better affordable Wi-Fi router than the TP-Link Archer C2300 today.
Features
The Wi-Fi Spec is 11ac/Dual-Band
Antenna are 3, all of them removable
Comes with 4 ports, which are  1-Gbps LAN, 1 WAN, 1 USB 2.0, and 1 USB 3.0
The peak throughput is 6 Mbps
5 x 7.5 x 1.5 inches are the dimensions
Pros:
High performance
Cheaper than others
Two-year warranty
Built-in tools, such as antivirus and parental controls
Cons:
Conclusion
The process of selecting the best wireless router can be a tough one, especially with so many options in the market. However, the aforementioned routers are some of the most used and affordable ones for you to choose from. We hope you make up your mind about a wireless router after reading this article.
Related posts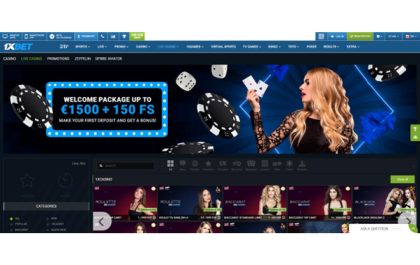 Go to 1xBet and play live casino
You should visit a specialized platform and create an account there to immerse yourself in the atmosphere of gambling. You…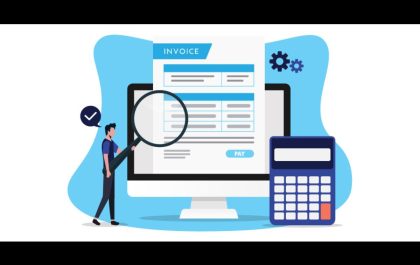 How To Manage Your Inventory With Billing Software?
Running a profitable business depends on effective inventory management. It may optimise cash flow, cut costs, and raise client satisfaction…