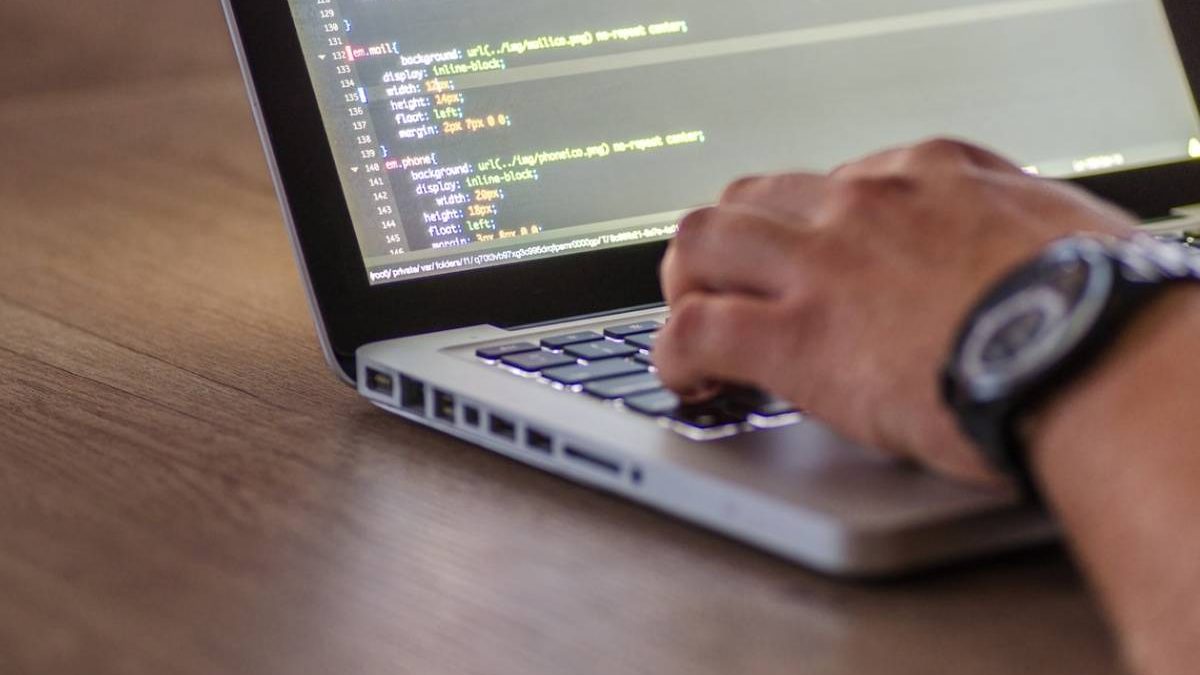 Laptops have advanced significantly in recent years. The time when programmers sat in front of massive desktop PCs surrounded by several enormous screens is long gone. Modern laptops are suitable for a variety of jobs, including programming since they are strong, portable, and loaded with functionality. Also, it is a well-known truth that software programming has swept the globe. Coding has become increasingly popular over the past ten years, and this trend doesn't appear to be winding down any time soon.
These days, anyone can pick up coding quite quickly and all they need is a laptop to get started. With one of the finest programming laptops, you can code from any location. It's also not too difficult to choose one. When focusing your search, you must, however, take a number of things into consideration. The perfect laptop specification for developers depends on the type of work they do, whether they are writing code or creating packages.
If you are looking for a new laptop for programming, Latest Deals is the place to go. Their website publishes daily new deals from the most important retailers in the UK and the world. You will be able to find quality products at a discounted price. Save money and take home a bargain!
You need to take the following points into consideration before deciding on an ideal laptop for you:
RAM – One of the most crucial factors to take into account is RAM capacity. You may need to use resource-intensive IDEs and virtual machines when programming and these applications can use up a lot of RAM. Your laptop may suffer if you try to run them all at once. For the majority of programming activities, 8GB of RAM ought to be adequate. For video game creators, the requirement is significantly higher.
Processor – One of the most crucial aspects to take into account is processing power. The demand differs depending on the kind of work you do. When managing large projects and using graphically demanding software, a faster processor is essential. The majority of laptops available today have enough processing power for programming requirements. However, you'll need to pick a laptop with a strong CPU if you intend to perform more challenging jobs.
Screen – Spending a lot of time in front of your laptop is necessary. It will be easier to see more code on the screen at once if your laptop has a higher resolution, which is better for programming. The screen's quality and how little strain it places on the eyes are also critical. Developers of video games and applications have to use a full HD screen.
Operating System – The operating system is the most crucial element to consider when selecting a laptop for programming. Windows, macOS, and Linux are the three most commonly used operating systems for programmers. Depending on your preferences and requirements, you may choose the ideal operating system for programming.
These are the minimum specifications for laptops used for programming. If you do a lot of coding, you'll need a list of the best laptops for the task. You will find our carefully chosen list of laptops for programmers in this article.
Best Laptops for Programming
MacBook Pro 14-inch – The MacBook Pro 14-inch (2021) is excellent for programming as well as for artistic workflows. With up to 2.8 times the performance of the previous generation and up to 5 times quicker graphics, the all-new MacBook Pro is equipped with the potent new M1 Chipset. With astounding power, an equally astounding battery life, and an XDR display with 1600 nits of peak brightness, this M1 Pro- or M1 Max-powered laptop elevates the MacBook Pro to the highest possible level.
Specifications
Screen Size: 14. Inches
CPU Model: Apple M1
Operating System: Mac OS
Hard Disk Size: 512 GB
Ram Memory Installed Size: 16 GB
Graphics Coprocessor: M1 Pro
Pros
Outstanding performance
Optimum laptop display
Long battery life
Cons
Some may find the screen to be too tiny.
Lenovo ThinkPad X1 Extreme laptop – The finest laptop for programming is Lenovo's ThinkPad X1 Extreme mobile workstation if you have the money for an unbeatable workhorse. Depending on your requirements and financial situation, it comes in a variety of variants. It contains 32GB of DDR4 RAM and an Intel 8th Generation i7-8750H 6-Core Processor as its power source. The 1TB Solid State Drive offers enough storage capacity, and the stunning 15.6″ FHD IPS LED Backlit Anti-Glare Screen is another plus. The Windows 10 Pro 64-bit operating system is ideal for corporate customers, and it offers excellent 11 AC Wireless and Bluetooth 5.0 connection. A 3-Year Depot Warranty is included as well, giving you further security.
Specifications
Screen Size: 15.6 Inches
Series: X1 Extreme
Hard Disk Size: 1 TB
RAM Memory Installed Size: 32 GB
CPU Model: Core i7
Operating System: Windows 10 Pro
Pros
Extreme mobility-optimized workstation
Robust packaging made of aluminum and carbon fiber
Several configuration choices
Cons
More power than some users may require
HP Spectre x360 – Students and professionals alike will benefit greatly from the robust portability of the HP Spectre x360 laptop. The 11th-generation Intel Core CPUs and Intel Iris Xe graphics, together with the sleek 2-in-1 design language and beautiful gem-cut chassis, imply that this laptop received a major upgrade from prior models. As a result, this laptop version resides at the top of our list of the top laptops for coders & programmers. The HP Spectre x360 laptop is very portable and weighs only 1.27 kg, making it simple to take with you everywhere you go. With its magnificent, about 34 cm (13.2) diagonal 3K2K touch display, you can connect with your computer in a way that seems natural. This laptop from HP has an incredibly long battery life, making it unquestionably among the finest on the market.
Specifications
Screen Size: 13.3 Inches
Screen quality: IPS BrightView micro-edge WLED-backlit multitouch – 13.3″ diagonal 4K (3840 x 2160) UWVA BrightView
Series: HP Spectre x360
CPU Model: Intel Core i7-1165G7
Hard Disk Size: 1 TB
Operating System: Windows 10 Pro
RAM Memory Installed Size: 16 GB
CPU Speed: 4.7 GHz
Pros
Highly effective Intel Whiskey Lake processors
Description of an integrated graphics card
Battery life of 12 hours
Cons
More powerful than some users will require
Delivery takes longer than usual
LG Gram 17 – The LG Gram 17 is one of the finest laptops for programming computers that provides customers with a range of capabilities to increase their productivity and privacy. Because the LG Gram 17 is a laptop with a display of 17-inch and the same weight as a 13-inch one, it makes up for the transition from full-fat of H-series model CPUs to Intel Ice Lake Ultrabook-class chips. The 1.36 kg Ultra-Light Ultra-Thin Laptop is designed to be portable, and the AI software driving Privacy & Productivity Tools aids customers in maintaining the security and safety of their data. The finest laptop for programming is created when you combine the lightweight design with the battery's prolonged lifespan of more than 14 hours during our tests.
Specifications
Screen Size: 17
Hard Disk Size: 1 TB
Ram Memory Installed Size: 16 GB
CPU Model: Core i7
Special Feature: Backlit Keyboard Fingerprint
Screen: 17-inch 1600p (2,560 x 1,600)
Pros
It is particularly portable due to its lightweight construction.
Beautiful 17″ screen
Cons
One drawback is a slower processor.
Google Pixelbook Go – The Google Pixelbook Go is a stylish and strong Chromebook that strikes an excellent mix between performance and mobility. The weight of the Pixelbook Go, which is one of the lightest laptops on the market at little over 1kg, is among its greatest qualities. This makes it ideal for anyone who frequently needs to carry computers, including students or international travelers. It has 128GB of storage and is powered by an Intel Core i5 CPU. The 13.3-inch touch-screen display is bright and clear, and the integrated graphics are enough for the majority of jobs. All things considered, the Google Pixelbook Go is a fantastic option for anybody seeking a quick and portable Chromebook.
Specifications
Screen Size: 13.3 Inches
CPU Model: Intel Core i5
Item Weight: 1056 Grams
Hard Disk Size: 128 GB
Operating System: Chrome OS
RAM Memory Installed Size: 128 GB
Special Feature: Touchscreen
Pros
The "Hush" keyboard is incredible.
Eleven hours of battery life
Cons
There is no biometric authentication option.
Exclusively works with Chrome OS
Conclusion
The marketplace is filled with a wide variety of laptops. Everyone can find something to utilize, whether for personal or professional purposes, gaming or programming. Depending on your demands and desired characteristics, you may choose the finest laptop for you. Think about aspects like cost, performance, and mobility while selecting the best laptop for programming in 2022. By doing so, you may select the laptop with the characteristics you want.
A software programming course can aid you in beginning to program if you are passionate about it. You will quickly progress to mastering programming with the correct resources and information.
FAQs
1. What kind of processor is suitable for programming?
Ans. You need to have a Processor for your new desktop PC that can give significant computational capability. You should start with at least an AMD RyzenTM 5000 series or an 8th Generation Intel® i7 CPU for programming reasons. Beyond that, it primarily depends on your own preferences and the kind of budget you have available.
2.What drives programmers to adopt dark mode?
Ans. Dark mode improves code syntax highlighting with little strain on the eyes, improves focus, and uses less power on OLED panels, all of which make it seem relaxing to the eyes. Additionally, it is simpler to understand the code due to the greater contrast between the text and backdrop. When contrasted to light mode, it is maybe better for programmers.
3. What do you mean by programming?
Ans. The act of programming involves creating computer code that instructs a machine (a computer) to carry out certain tasks.
4. Who may take a course in programming?
Ans. Anyone interested in studying computer programming can enroll in online courses for beginners. Candidates who are interested in enrolling in a certificate or degree program must have passed a class 12 higher secondary test or an exam with a similar content requirement.
5. What are the many positions that programmers can hold?
Ans. A programmer can work in a variety of roles and divisions across a wide range of businesses. The following are some of the most common occupations for programmers:
Web Developer
Computer Programmer
Front-End Developer
Back-End Developer
Full-Stack Developer
Software Application Developer
Computer Systems Engineer
6. How much money can a coder expect to make?
Ans. Computer programmers and coders earn an annual average pay of $73,473 in the United States. However, you may be able to increase your income after you become a specialist in a certain area of coding. Depending on your employment location and years of experience, there are different salary expectations.
7. Is programming difficult to learn?
Ans. If you select an introductory programming language, learning to code is simple. It might be challenging to learn to code if you try to start with a more advanced coding language. Prior to learning more difficult languages like C++, spend some time learning simpler ones like HTML, CSS, JavaScript, or Python.
8. Is math required for coding?
Ans. To be a successful software developer, you don't need to be proficient in complex mathematics. While certain programming areas, like game development & ML (Machine Learning requires a deep knowledge of Maths, many coding positions do not need a Mathematics background.
9. How can a person begin a career in programming?
Ans. You must learn to code in at least one programming language if you want to pursue a profession in programming. You could work on tasks that allow you to apply your coding abilities to actual or simulated applications. For a successful career in programming, it is advisable to be familiar with many programming languages.
10. Can an inexperienced coder get work opportunities?
Ans. You could be prepared to obtain entry-level employment once you've finished your computer programming education program. These kinds of jobs might provide an opportunity to put what you've learned into practice and continue to acquire useful abilities through practical training.
Related posts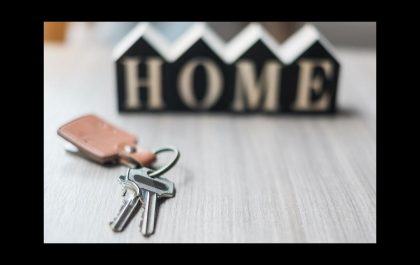 5 Tips When Purchasing Your First Home
Home ownership is a big financial commitment and there is a lot of information to take in. These 5 tips…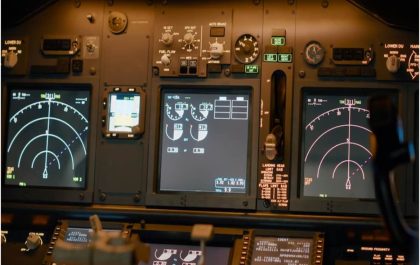 The One you Think is Most Important to Spotlight "Flight Sim Panels"
Flight sim panels are hardware devices that replicate the controls and instruments of a real aircraft cockpit. They can be…