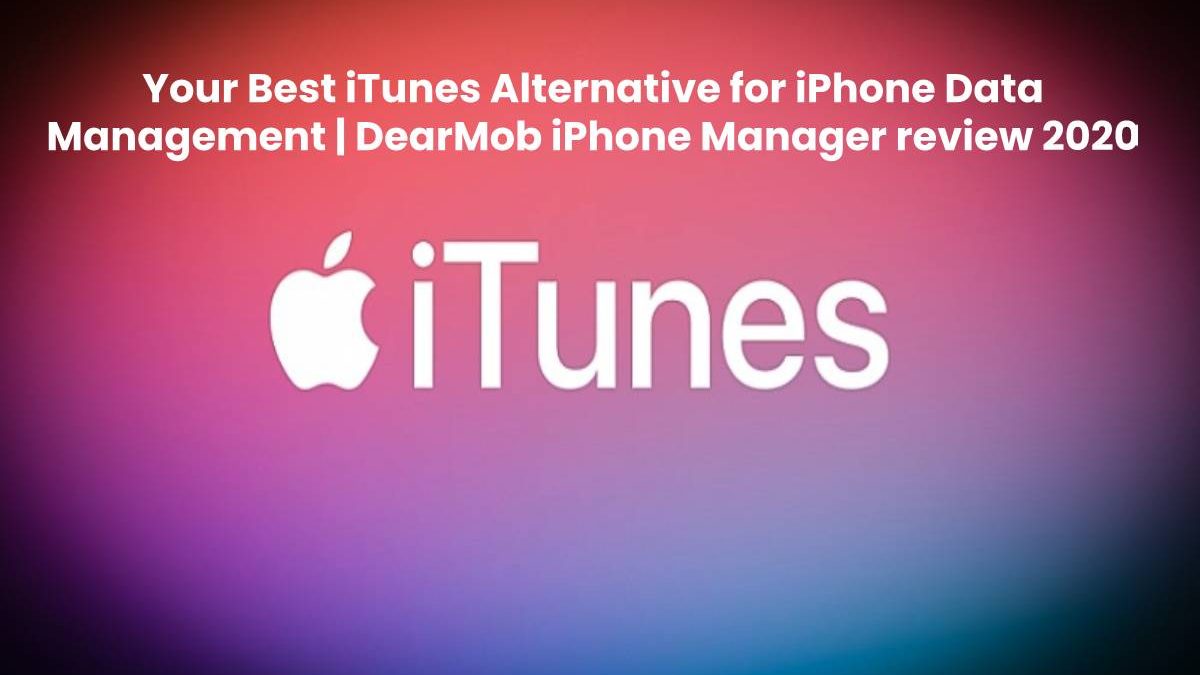 Best iTunes Alternative for iPhone Data Management
Each apple user accepts the fact that iTunes is a big mess. There is not much change in iTunes since its launch, and little by little, it became a bulky and complicated software. Apple recently tried to improve iTunes, but it hasn't been enough.
That's why I'm always looking for software that can help me not to use iTunes anymore. However, for some reason or another, I ever had to go back to it. That said, today could be the day I say goodbye to iTunes forever. Read the DearMob iPhone Manager review to find out why:
If you are one of those who like simpler programs and dedicated entirely to a specific task, DearMob iPhone Manager is what you are looking for.
DearMob iPhone Manager
DearMob iPhone Manager: The finest way to manage iPhone photos and data on your Mac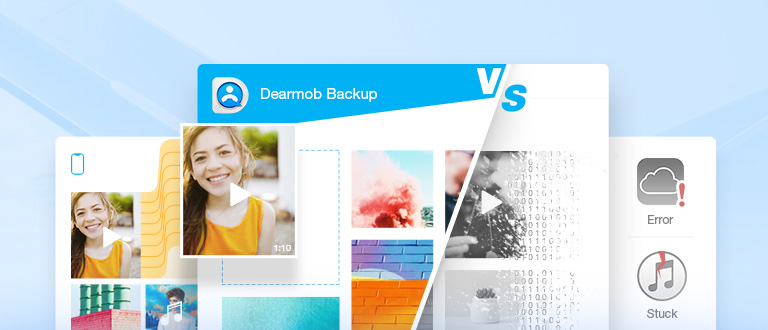 Managing photos and information from your iPhone on a Mac or Windows computer is now much easier with DearMob iPhone Manager. If you've ever fought iTunes to transfer videos and photos to your Mac, back up iPhone data, transfer information in two directions, and more, I have a solution.
DearMob iPhone Manager is the most comfortable way to backup photos, music, videos, contacts, voice memos, calendars, books, browser bookmarks, messages, applications, and more of the iPhone on your Mac or Windows computer. And also, it works with many current and past-generation iPhones and iPads, making it your unique data transfer tool for iOS, iPadOS and it's capable for new iOS13.3 on my iPhone XR.
Key features of DearMob iPhone Manager
The main reason why I love DearMob iPhone Manager is the fact that it includes all the features you'll need to manage your iPhone, and yet you don't have a complicated UI. I will talk about its user interface and ease of use later in the article, but first, we will dive to see what are the key features that the software offers us: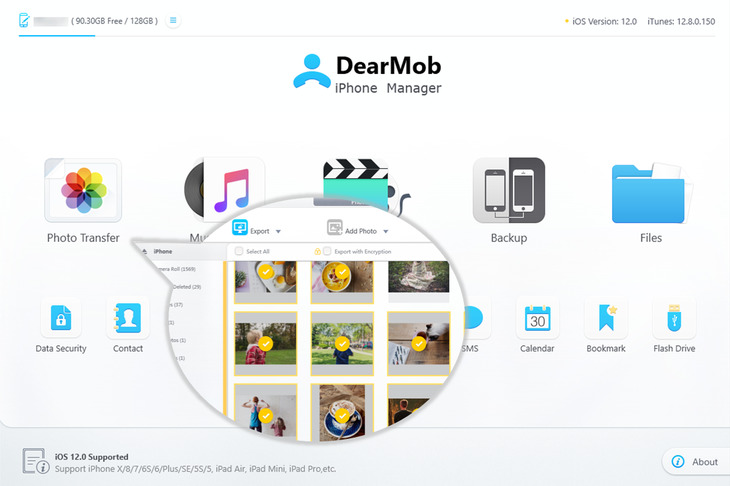 Photo Transfer
One of the best uses of DearMob is to transfer photos from your iPhone to your Windows or Mac computer. As we all know, the iPhone does not offer expandable storage. DearMobmakes it easy for you to transfer photos from your iPhone to your desktop. Another advantage of using DearMob is that it is not only compatible with Apple's new HEIC format but also allows you to export photos in normal JPG format, which is what you need if you want to share pictures that can be viewed on any device. 
Music synchronization
DearMob manager makes it easy to transfer songs from your desktop to the iPhone. Just connect your iPhone and launch DearMob. Now drag and drop the music files you want to transfer to your iPhone and click on the sync button. In just a few minutes, all your songs will be available on your iPhone.
Video management
DearMob also provides a complete set of video management tools. Not only can you easily export videos from your iPhone to your desktop, but you can also transfer any video file from your desktop to your iPhone in minutes. The best part about using DearMob manager is that even if you have a video that is in a set-up that is not compatible with Apple, you can click on the handy conversion button to convert the video to an Apple compatible MP4 format.
Restoration Backup
With DearMob manager, you can back up safely, and restoring your iPhone becomes easy,like clicking a button. Just connect your iPhone to your pc and click on the backup button. Wait a few moments and DearMob will start making a backup of your iPhone data on your computer. If your iPhone contains some confidential data, DearMob also gives you an option to encrypt your data.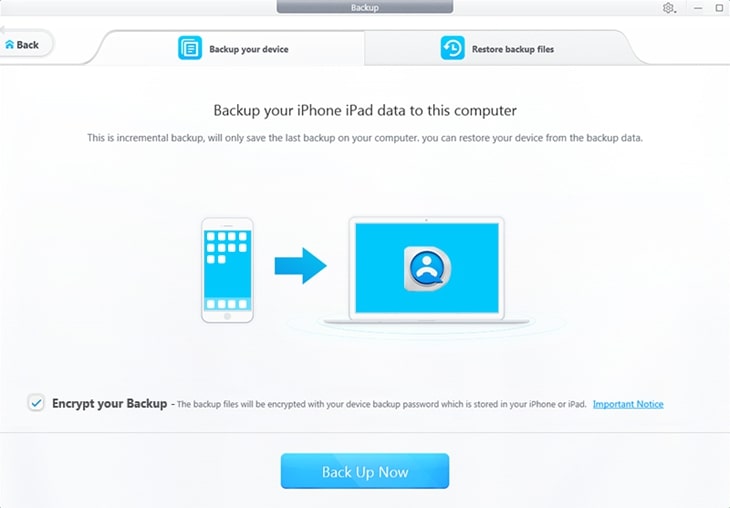 Restoring your iPhone is also easy just like, making a backup of your iPhone. Click on the button backup copy and select the " Restore backup files" option. Here DearMob will give you all previously created backups. Select the backup you want to bring back and click on the button Restore. And therefore, it also restores files without iTunes.
Application Manager
In its recent attempt to streamline iTunes, one of the most important features that Apple removed was the ability to manage applications on your iPhone using iTunes. With DearMob, you can still manage applications on your device. The application not only allows you to uninstall several applications at once but also will enable you to install an app on your iPhone using the .ipa file already downloaded to your local computer.
Calendar, SMS and other features
For me, all the features mentioned above were enough to convert me from a reluctant iTunes user to a keen DearMob user; however, the application can do much more. In addition to the above features, the application allows you to manage your books, podcasts, contacts, calendar, messages, favorites and more. If even that is not enough, DearMob also enables you to treat your iPhone as a flash drive. DearMob includes more features than you'll ever need from an iPhone administrator. And here's a tutorial video of DearMob.
Installation and user experience
As with any other software we tested, installation and user experience is something that matters a lot. With this in mind, DearMob iPhone Manager is quite simple and straightforward when it comes to installation. Once you have finished installing DearMob iPhone Manager and starting it, you will return to this screen.
The screen will show you all the information about the software capacity; This involves transferring photos, music manager, video, backup, and files.
In addition to that, below is other information about your phone. As for the ease of access and navigation, the interface is as clean as possible without causing any mess for the user.
Browsing the entire photo section is as easy as it can be; Everything is adequately detailed, and you will not encounter any problems.
You can also explore the images that are placed in different folders. You can access your photos very easily. In the lower right, it also has the function of synchronizing the files.
The music section is just similar to photo section that looks and serves the same purpose. All video files are classified according to the folders in which they are located.
One thing I should add here is that all user files are protected by military-grade encryption that is being used by the software.
This is an excellent feature because I know many people who are worried about their privacy and the security of the files they transfer within the software, or even outside the software. I praise the company's dedication to providing the highest amount of protection.
Also, I already mentioned that the software supports the backup and restoration of your data, and the function has a complete section dedicated to it. Once again, the interface follows the same consistency, which is definitely an advantage for everyone.
Without much dragging this review, the last section I am going to talk about is the applications section that deserves a big round of applause. The application management section is still my favorite because you can delete applications and get all the information about the applications in that section.
Conclusion
After using the software extensively during the past few days, I can recommend it to everyone who owns an iOS device. DearMob iPhone manager really makes the entire process of managing your iPhone easier than ever. However, the biggest benefit of using DearMob manager is that the software includes more features than you will need. I can surely say that DearMob buyers will never be disappointed with their investment.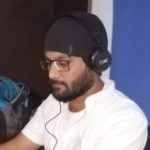 Kamran Sharief
I write about technology, marketing and digital tips. In the past I've worked with Field Engineer, Marcom Arabia and Become.com. You can reach me at kamransharief@gmail.com
Related posts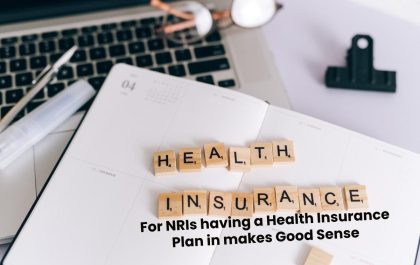 For NRIs having a Health Insurance Plan in makes Good Sense
Introduction Living as a non-resident Indian (NRI) comes with its own set of challenges, and one of the most crucial…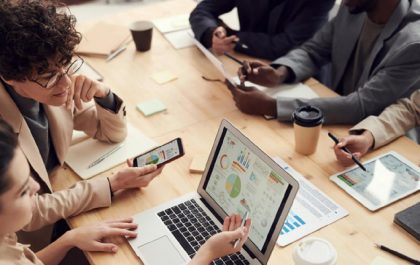 Measuring Success: Assessing the Impact of Collaborative Learning Benefits
Collaborative learning, at its core, is an educational approach wherein individuals work together to achieve shared learning goals. This method…