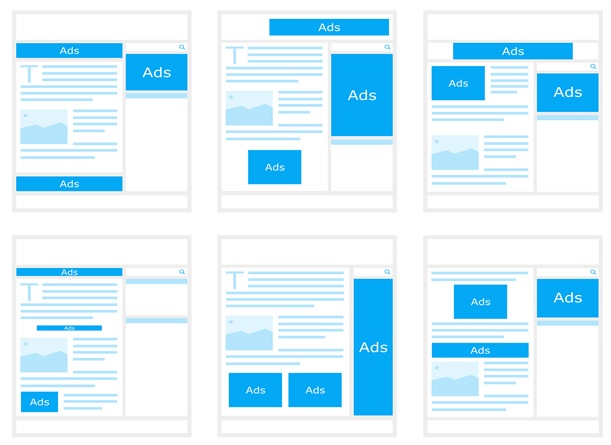 Best cost-effective online advertising for small businesses
Small businesses have limited advertising resources and that's why they have to be very specific and careful when investing in advertisements. While offline marketing is vital for small businesses, Small Business advertising (Online Marketing) can help them save a lot of money and give desired results.
Usually, when we talk about online marketing, people think that it will burn a hole in their pocket. The world of online marketing is huge. Some areas of internet marketing could take a toll on your budget and you should consider them only when you have sufficient funds. But there are many things in online marketing that are extremely cost-efficient and suitable for small businesses. Along with being a budget-friendly option, online advertising has many benefits that can help your small business grow. Let us mention some of those advantages.
Benefits of online advertising
1. You can reach your target audience easily
One of the biggest benefits of online advertisement is that you can reach your target audience easily. Traditional advertisement will publicly display your brand but this does not mean that it will reach out to the portion of audience you want to interact with. On the other hand, online advertisement takes your brand to the audience you want to target.
2. It is easy and quick to implement
If you have ever used a traditional channel of advertisement, you would know that it takes a lot of time to plan and execute the advertisement strategy. However, online advertisement is nothing like that. In just a few clicks you can run an advertisement or campaign online.
3. Monitoring success is easy
It is extremely easy to monitor the success of an online advertisement campaign. Offline advertisement does not give this edge to businesses. You can easily track the impression, clicks, bounce rate, conversions, and many other factors that contribute to the success of your ad campaign. You can access reports for your online ad campaign.
4. Updating campaign is hassle-free
For instance, you want to update your Google ad, all you have to do is log in, make the changes, and refresh. Updating your online ad campaign is very easy and you have complete control over every ad campaign factor. Offline advertisement, on the contrary, doesn't have this advantage.
These are just some of the benefits of online advertisements over the traditional advertisement. Internet advertisements are something small businesses cannot miss out on because there are billions of people online who would be interested in their brand, services, and products.
Now, let's have a look at some different types of cost-effective advertising types.
Cost-Effective Advertising for Small Businesses
Google ads
Google ads are perfect for small businesses. They are one of the forms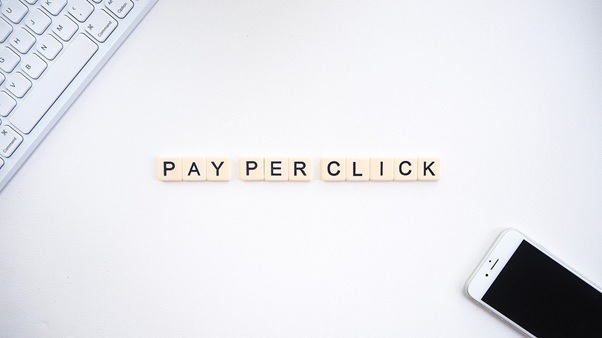 of PPC ad campaigns. Thus, you only pay when a viewer clicks on your ad. It is one of the best ways to make your website rank on the top of the search for a keyword without investing in any SEO strategy. Google ads give you the leverage of choosing the area where you want to run the ad campaign. So, basically, you have control over everything, from the search pages to the geographical region.
Facebook ads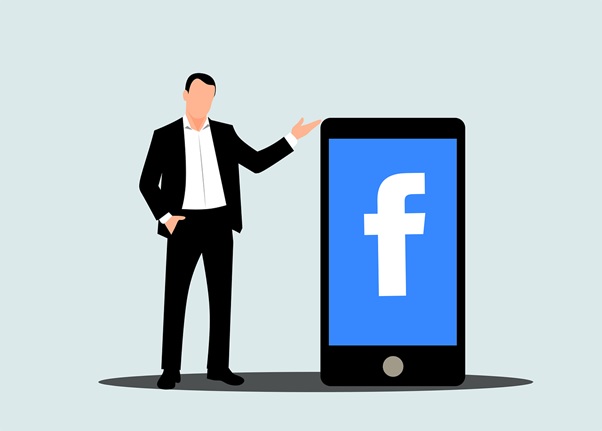 Facebook is one of the most popular social media platforms with over 2 billion monthly active users. Do we need to say anything else? This is clearly one of those advertising platforms you cannot neglect if you want to generate sales for your small business. Facebook ads are very budget-friendly. Running a Facebook ad campaign would cost you lesser than any other type of online or traditional advertising. These ads also give you the benefit of reaching out to the portion of the audience you want to.
Amazon ads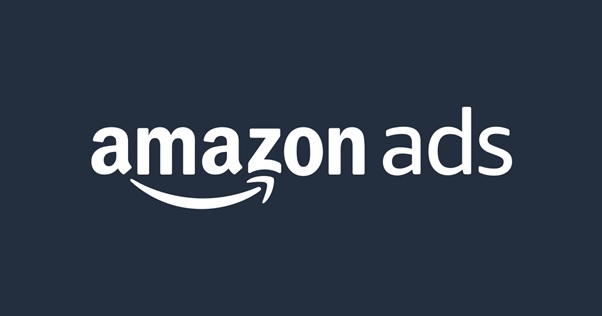 Amazon, just like Google, has many different types of advertisement options and we are going to talk about Sponsored products. If your business is a product-based brand, then using Amazon to increase your sale would be a perfect idea. People visit the Amazon website intending to make a purchase and that's why your chances of generating sales are higher on this platform.
LinkedIn sponsored mails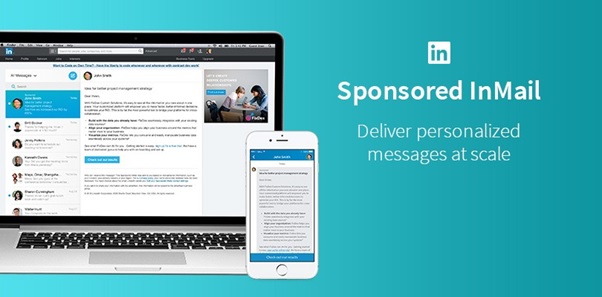 It might surprise you to know that there are over 610 million business professionals on LinkedIn. Hence, if your target audience is busy professionals, other companies, and enterprises, then choosing LinkedIn as your advertisement platform would drive you closer to success. Just like other platforms, LinkedIn also has many different types of advertising options and we are focusing on sponsored mails. This advertising is different than Google, Facebook, and Amazon ads. Sponsored mails allow you to tap into the inbox of your target audience giving you're a chance to begin a conversation. You can promote webinars, ebooks, etc. without any hassle. One of the best parts of sponsored mails is that you can personalize the message you want to deliver.
Google maps PPC ads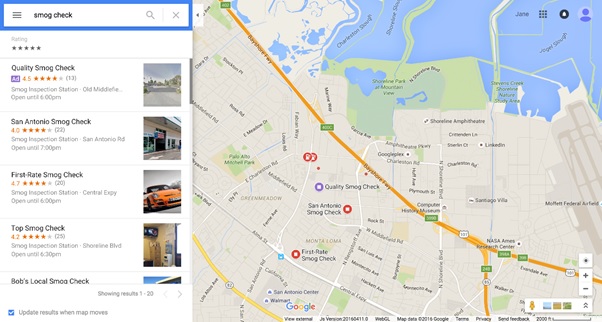 If your small business is location-centric, this cost-effective advertising could do wonders for you. Google Map advertisement will allow you to use google maps to reach more customers. Do you that 84% of customers conduct local searches and 75% of users looking for products or services are likely to visit the store in the next 24 hours? Google maps PPC ads will increase the visibility of your local business in the area you are targeting.
Google display ads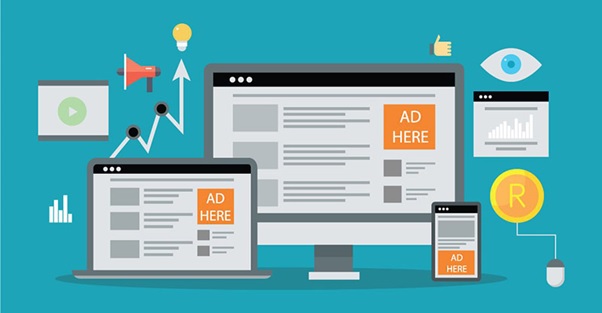 Google display ads, also known as banner ads, allow you to promote your brand through an advertisement banner on the advertising-supported website. The banner contains text, headline, URL, and other graphic elements such as video or images. These banners do not appear on search engine result pages because they appear on the websites that are relevant to your business, product, or service.
There you go! These are some of the small business advertising types that you should consider if you want to boost the visibility of your business and accelerate your sales. But without knowing how to create an effective ad campaign strategy, you cannot reach your sales objective. So, let's talk about how you can develop an online advertising strategy that will actually work.
Creating an online ad campaign strategy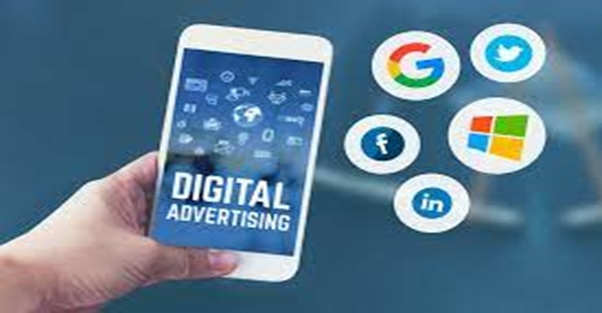 All these above-mentioned types of online advertisement have one thing in common and that is a well-developed strategy. It takes a lot of market research to develop a strategy that can actually influence your potential buyers. You should have a clear idea about the demographic and geographic factors so that you can display your brand in front of your target audience. The content is also one of the most important factors that contribute to the success of the online ad campaign. The content you are using for the ad should be convincing, unique, and attractive. It takes some brainstorming to come up with a piece of content that is not just out of the box but also influential. You should be careful about the way you are delivering your message which should be convincing, clear and easy to understand.
At the end
Small businesses should invest in online advertising because it is highly effective in terms of reaching the target audience and boosting lead generation. Many different types of cost-effective advertising can help small businesses achieve their goals without investing huge capital. With a well-developed small business advertising strategy, you can reach out to your potential customers and influence their buying decision. We hope this post will help you speed up your growth.
Author bio:
Scorpion.co is one of the leading digital marketing agencies based in the USA. We offer various digital marketing services that can help you grow your small business. Our vision is to drive businesses closer to their goals. Visit our website to learn more about us.
Related posts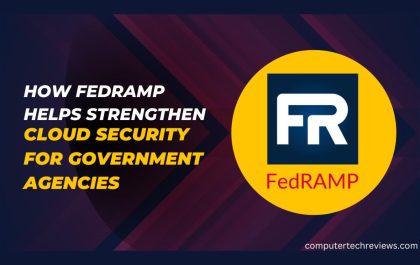 How FedRAMP Helps Strengthen Cloud Security for Government Agencies
In an age where digital transformation is reshaping the way governments operate and deliver services, cloud computing has emerged as…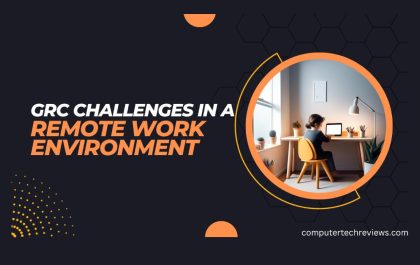 GRC Challenges in a Remote Work Environment: Navigating New Risks and Opportunities
The global workplace landscape underwent a seismic shift in 2020 when the COVID-19 pandemic forced organizations to rapidly embrace remote…