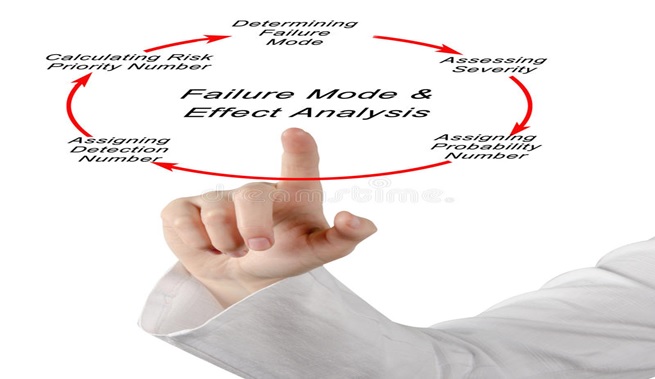 Benefits and Drawbacks of Failure Mode and Effect Analysis
FMEA (Failure Mode and Effect Analysis) is a technique, tool, and quality method that allows for the prevention and detection of product or process errors. It is all about avoiding adverse events that can potentially cause harm to patients, their families, and employees.
FMEA is a method that helps identify and remove potential problems early in the development process of a new service or process. FMEA looks at a process from a prospective perspective to identify potential failure points and then redesign the process to eliminate the risk. FMEA, when done correctly, can improve safety and overall satisfaction. While there are many ways to assess the safety and quality of services, it is much better to take a proactive approach to design a safe environment.
FMEA Definition
FMEA is a process that identifies where products, processes, or designs are most vulnerable to failure and why. FMEA analysis is useful for process design, process review, and improvement. It also serves as a method of process control. It is a step-by-step approach that identifies each failure mode. After the analysis, the results of the failure are analysed and ways of controlling them so that they can be avoided.
Process FMEA is the most common and easiest to use. It is used to assess manufacturing and assembly processes. The System FMEA is another type, which analyses complete systems and subsystems at the design concept stage. The Design FMEA analyses product designs prior to their release for manufacturing.
The Primary Purposes and Objectives of FMEA
Here's a little history. FMEA was developed by the United States Army in the 1950s. NASA and the aviation industry adopted FMEA shortly after that. NASA used it for the Apollo and Viking missions and interstellar Voyager missions. FMEA is also used in the oil and automotive industries.
FMEA can be used in many contexts, as mentioned. FMEA can analyse function, processes (PFMEA), which focuses on manufacturing and assembly processes, or project design (DFMEA). An FMEA should be performed every time a new product or significant changes are made – for example, new regulations or manufacturing processes – or when the client has feedback that identifies a problem.
The Benefits and Advantages of FMEA?
FMEA's primary purpose is to increase the asset's output and reliability, as well as safety. This process has many other benefits, including:
Develop a method of working that is reliable, safe, and successful.
You can assess failure modes and their impact so you can prioritize them according to likelihood and criticality (primarily if your FMECA is performed). Setting priorities improves your maintenance plan.
You can identify and verify system integrity, whose security shouldn't be compromised, even if new safety measures are needed.
You can make changes to product design, such as testing for a decrease in failure rate.
You can do more troubleshooting because failure modes and their causes are well-described.
The failure modes will determine the criteria for inspections and try-outs that should be included within the preventive maintenance plan.
FMEA's Pitfalls and Limitations
The FMEA has its advantages, but there are some limitations. The FMEA is only as good and effective as the team that supports it. Unknown unknowns are issues that go beyond the knowledge of team members. If the team fails to identify failures, they will be ignored. Failure is inevitable in either of these cases.
Another limitation is the FMEA's method of prioritizing failure modes based on their risk. These will not eliminate failure modes and may require additional actions beyond the FMEA or the team that is carrying it out.
FMEA is a big job. The team must balance between too big a scope and too small. Many failure modes can be overlooked if you don't pay enough attention to these details. However, too many details can make the analysis seem daunting. It is possible to break down the process into manageable segments.
The last problem many organizations face is failing to recognize the FMEA isn't a static model. The FMEA must be updated regularly to identify new failure modes and develop control plans. This will ensure that risk management is successful.
FMEA is now an integral part of any production process and is often considered a better alternative to traditional risk analysis, treating every potential failure separately. However, FMEA is not a panacea. It's an assessment tool and not a solution. When used in conjunction with other tools, it will produce the best results.
Use FMEA for your Advantage
Every maintenance manager should use FMEA to identify and fix equipment problems. Nothing provides more vital information to improve the overall maintenance of machinery. The rigid FMEA framework reduces errors and time during diagnosis and resolution. FMEA's benefits are obvious.
A robust, comprehensive FMEA approach to improving your maintenance program is the best method to detect, evaluate, remedy, and prevent future equipment problems.
Related posts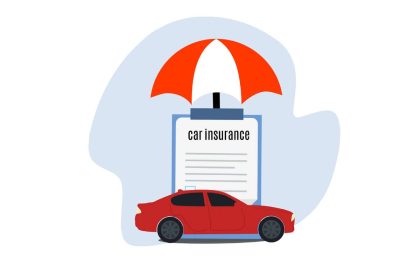 Is Zero Depreciation Car Insurance Worth the Investment?
When it comes to safeguarding your vehicle, insurance stands as a pivotal consideration. Among the multitude of insurance options available,…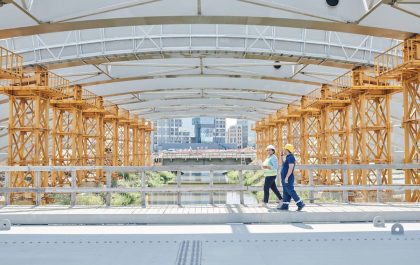 Streamlining Construction Projects with Managed IT: A Game-Changer for Efficiency
In the fast-paced world of construction, efficiency isn't just a buzzword—it's the cornerstone of success. Imagine a world where project…