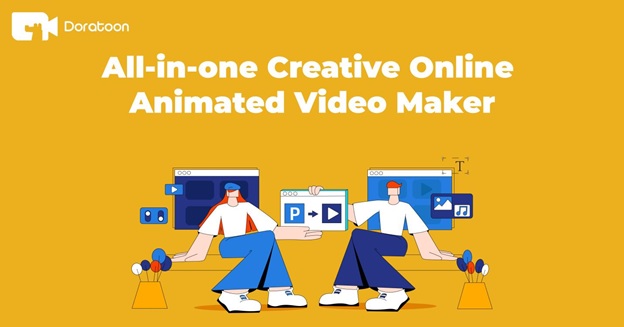 Beginner's Guide: How To Make An Animated Video For YouTube For Free
YouTube is a top-ranked video sharing and streaming website. It has become a lucrative platform with the option to monetize content and channels. Whether you want to upload a tutorial video or share your brand story, adding animation to your videos is a perfect choice. The best animation video maker online free can help you make eye-catching animated videos for your YouTube channel.
There are countless video animation makers available on the internet. However, you need to choose the right animation maker to make your videos. This article provides a complete guide on how to make YouTube animated videos for free.
Part 1: Types of YouTube Animation Videos
Different styles of animation videos are popular for social media platforms. Let's take a look at some popular types of YouTube animation videos.
2D animation
It is one of the most commonly used styles of animation videos. 2D animation is also known as a traditional form of animation. As the name suggests, it is a process of creating animations in two dimensional.
3D animation
With 3D animation, you can add depth to your videos. It creates a highly dynamic animated environment. By adding a third dimension, you can make beautiful, realistic animated videos for your YouTube. The best software can help you make easy animations online.
Motion graphic
With the help of simple animated graphics, this style of animations can help convey an explanation. Due to constant movement, motion graphic videos are more engaging and easy to follow.
Animated typography
It is another popular style of animated video that works for clips where the text is the most crucial element.
Stop-motion animation
In stop-motion animation videos, physical objects tend to move in small increments. As a result, these objects can be watched in rapid sequence, creating a feeling of movement. This type of animation is very popular for explainer videos.
Whiteboard animations
Due to its minimalistic design, whiteboard animation is the most effective style for an explainer video. It helps users to focus on the content. Whiteboard animations are a great way to keep your audience engaged.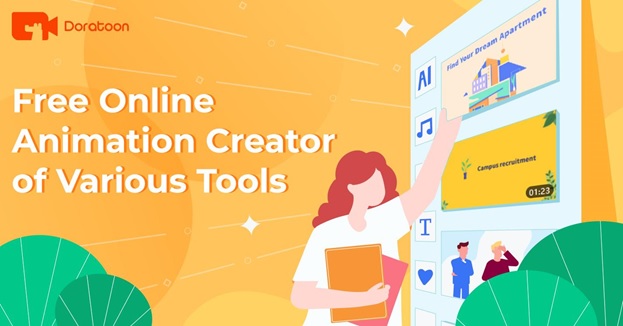 Part 2: How To Make Animated YouTube For Free
Do you want to create appealing animated videos for YouTube? All you need is a lot of effort, dedication, and time to make animation videos. Many people believe that only professionals can create high-quality animations. That's not the case anymore.
With the best animation video maker online free, you can make top-notch animations. In this section, we will review one of the best animation video makers.
Doratoon
Are you looking for the best cartoon video maker? Look no further than Doratoon that lets you make beautiful, engaging animated videos. It has a huge collection of templates to craft animations in the way you want. With Doratoon, you can attract and engage more visitors into potential customers.
Some of the key features include:
Background music and sound
Insert images
A huge collection of animated characters to make your videos more engaging and appealing
I. dubbing to convert text input into high-quality audio
PPT to video conversion
Smart subtitling
Whether you want to make an informative visual or animated explainer video for YouTube, Doratoon is the right animated video maker for you. It enables you to customize animated videos to suit your preferences. It is a versatile tool that comes with a huge collection of templates for your business.
Part 3: How To Make Aesthetically Advanced YouTube Animation Videos
Doratoon is a free online animation maker that can help you make aesthetically appealing YouTube animation videos. Follow these tips to create beautiful, engaging and informative animated videos:
Tip # 1 – Go for a free animation tool
Choosing the right animation tools is very important to make high-quality videos. All you have is to choose free animation software to make aesthetic changes. Such software allows you to apply filters and change color settings. In addition, there are a variety of filters, themes and editing tools to take your animated video to the next level.
Tip # 2 – Add filters
Doratoon allows you to choose from a range of filters. It has a collection of stunning filter effects to make your animated videos stand out. Adding filters can improve the overall aesthetic of your videos.
Tip # 3 – Add animations
As discussed before, Doratoon has over 8,000 animated characters to pick from. These characters can help make animated videos in a more funny and interactive way.
Conclusion
Making animated videos for YouTube is a great way to engage your audience. The animated video maker can help make appealing animations. This is where Doratoon comes in handy. It offers a ton of features to craft eye-catching animated videos. Most importantly, it is very easy and simple to use the animation maker tool.
Related posts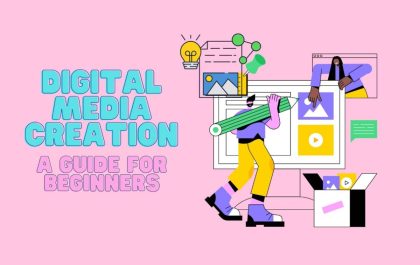 Digital Media Creation: A Guide for Beginners
Digital media creation is the process of producing and distributing content in various formats and platforms for different purposes. Digital…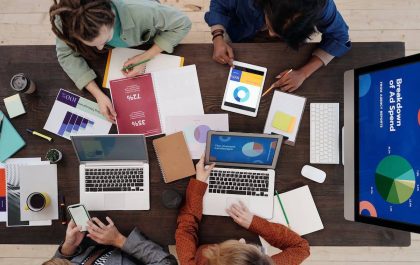 Reasons to Outsource Your Bookkeeping
In the dynamic and competitive business landscape, small and large enterprises alike are constantly seeking ways to streamline their operations…