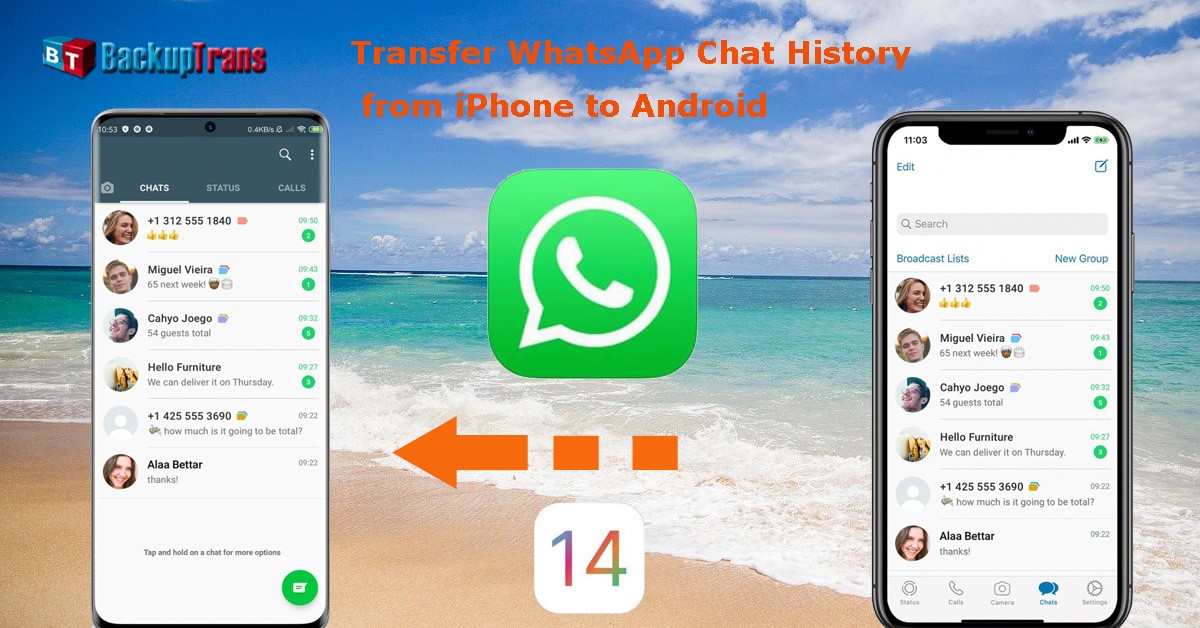 If you are in search of transferring your iPhone Whatsapp to android then you come to the right place. This may happen when an iPhone user wants to switch to an android mobile phone. There you will know about the amazing tool that will be going to help you transfer your Whatsapp message from iPhone to android, backuptrans iPhone Whatsapp to android transfer.
An incredible tool allowing you to transfer all the iPhone Whatsapp data to android via computer. You'll be amazed to know that it's convenient to use meanwhile, it's safe. It's the easiest way to transfer as it leads you to copy all your chat history and merged it perfectly on your android device.
So, if you are currently an iPhone user and decided to switch from iPhone to android then you must read this guide because this is going to be your best friend. No doubt, both the operating systems can't let you transfer data with easy access but you can do this by using this amazing tool.
Here are some methods that you can easily implement to transfer your Whatsapp messages from iPhone to android.
Overview
This backuptrans iPhone WhatsApp to Android transfer is perfectly designed to copy all your iPhone Whatsapp message to android with direct access on your computer. For this, you need to connect your iPhone and android phone to your computer. After this, you get all things done amazingly within a few seconds.
Whether you want to transfer all the chat history or just conversation with certain friends, it all depends on the user. Above all, you can just backup your specific messages from your iPhone to the local database on your computer. After backup data from iPhone to computer, you can easily access anytime your Whatsapp data on your computer from the local database.
Does backuptrans provide the facility to transfer Whatsapp messages from iPhone to android when someone lost his iPhone? Yes, backuptrans tool providing you this facility when you have to back up your iPhone with iTunes on your computer. You can backup your messages very smoothly even without your previous mobile phone. Meanwhile, you can also transfer your data from an encrypted iPhone backup.
What if you want to print, export, or view your iPhone messages on a computer? Yes, you can all export, print, and view your iPhone Whatsapp messages on a computer. The best thing about this tool is that you can easily save your iPhone messages in the form of files onto your computer with few clicks. One thing that you must know about is, you can transfer all the messages from iPhone to Android in the form of threading conversation. The feature is eligible with both to transfer all the chat or chat of specific friends. You can all done by yourself.
So, if you want to extract the files that are attached in your iPhone Whatsapp you just need to click on the Extract Attachment button that is present on the tool, backuptrans iPhone Whatsapp to android transfer. You will see things done automatically without further due including your picture, audios, videos, and attachments.
Features
Transfer WhatsApp Chat History from iPhone to Android Directly
Backup WhatsApp Messages from iPhone to Computer
Copy WhatsApp Messages to Android from PC
Export WhatsApp Messages from iPhone to document file(Txt, Csv, Doc, Html, PDF)
Print out iPhone WhatsApp Messages in conversations on PC
Extract WhatsApp pictures videos audios etc. attachments from iPhone
Support iPhone, Samsung, HTC, Motorola, Sony Ericsson, LG, Huawei, and More
Restore WhatsApp Messages from iTunes Backup to Android
An excellent app to restore all your iTunes backup to Android. So, if you have lost your phone or you want to switch from iPhone to an Android smartphone you can easily do this by using this smart tool. This can be possible even without your iPhone mobile phone connectivity.
Copy WhatsApp Chat History to Android from Computer
Backuptrans iPhone Whatsapp to android transfer permits you to copy all the chat history from the computer database to your android. Moreover, your attachments can also be copied.
Supports 1,000+ Phones including iPhone XS Max/XS/XR/X/8/8 Plus/7 Plus/7/6S Plus/6S/6 Plus/6/5S/5C/4S/4/3GS, Samsung, HTC, MOTOROLA, Sony Ericsson, LG, HUAWEI, and More. You Transferring WhatsApp data from iPhone to Android on different networks (AT&T, Verizon, Sprint, T-Mobile, etc) is also supported.
Export iPhone WhatsApp Messages into document File
If you are a thing of transferring the files that are txt, CSV, Doc, Html, and pdf supported you can transfer them at fast speed. It all depends upon your need and file type. Meanwhile, you can transfer all the chat history or just specific on.
More than 3,000s of satisfied users. Easy to use software and no technical knowledge required.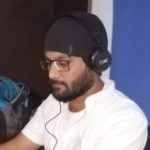 Kamran Sharief
I write about technology, marketing and digital tips. In the past I've worked with Field Engineer, Marcom Arabia and Become.com. You can reach me at kamransharief@gmail.com
Related posts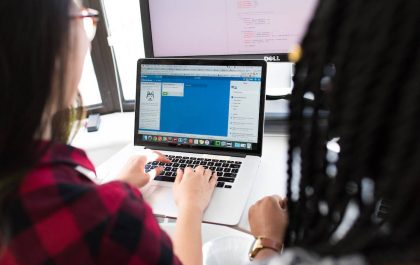 The role of a Test Strategy in ensuring the quality of software
Introduction Software testing is an essential part of the software development life cycle. It ensures that the software meets the…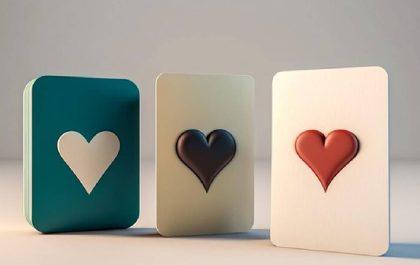 What Do Professional Players Know About Video Poker That Novices Don't?
Video poker has become one of the most popular casino games for both amateur and professional players. It's easy to…