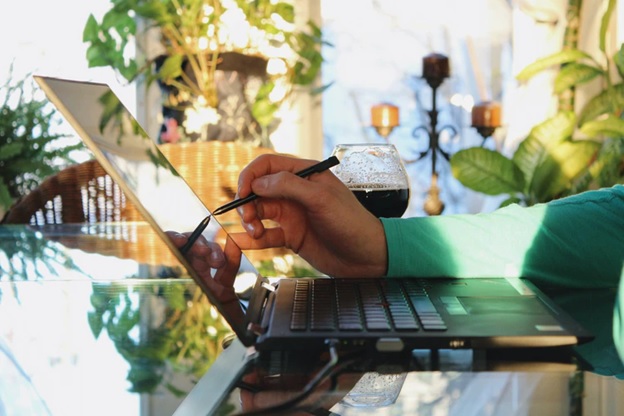 B2B Email Lead Generation
The number of clients determines the profitability of any company. If a company's aim is to maximize sales by selling additional products and services, the question "How to draw customers?" is still first on the list. As a result, we'd like to discuss how to acquire buyers. First and foremost, you must decide the brand's target demographic in order to establish a compelling product and draw customers. This would give you some time to consider a new strategy for attracting clients.
There are two methods for defining a one-of-a-kind offer:
Before starting a company, you should choose a target audience. It's a good idea to look up questions in search engines using special services and look at hashtags on social media at this stage. Make a list of specific selling propositions to try and pick the best. To do that, you'll need to run those test promotional campaigns and seek help from b2b lead generation services to see how successful they are.
Changing or increasing established lead lists that have been identified. To do so, you'll need to perform an analysis of the factors that influence the number and duration of sales made by the customer and the product or service in question. We suggest drawing a portrait of those who purchase more often.
What are any strategies for attracting Business Leads from a particular demographic?
You must develop a one-of-a-kind trade proposal. Here are a few options:
Offer the most competitive price available. If you can lower the cost of products or services without sacrificing your quality standard, this choice is appropriate. You'll need to make special "perks" for your brand to do this.
Plan excellent support. To do that, consider all of the workers' benefits and drawbacks, and fix any conflicts and concerns as soon as possible. Customers in the service industry would benefit from this strategy.
To win people's loyalty, the brand must be customer-oriented, which means it must satisfy as much of their demands as possible to alleviate the purchase "pressure." Any company that wants to retain clients and sell successfully has to put a strong emphasis on the consumer. In every company, it is important to devote the greatest amount of time to determine the client's needs. This is what will improve the efficiency of a business project and maximize sales of goods and services.
Buy Sales Leads From a Lead Generation Company
Unique agencies known as b2b email lead generation companies offer contact details for new buyers. They will give the buyer specific consumer information, such as:
Name, phone number, email, or any information needed.
Lead sellers must first buy b2b leads before they can transfer them to you. Let's take a look at a few of the more popular approaches:
Customers leave orders/requests on special paid websites for most fields of industry, and businesses operating in that field will call them and provide their services. These can be similar to general-purpose websites such as email spam checker .
Of course, any businessperson may sign up for such platforms and purchase ready-made clients directly. Lead retailers, on the other hand, pay for connections to hundreds of related pages and obtain a large number of business contacts for resale. As a result, engaging them would provide you with more leads at a lower rate than if you did it yourself. Try the spam checker today to make it easier for you to do email marketing and implement b2b email lead generation!
Buy B2B Leads from a Marketing Agency
Lead can be present in almost any place. You don't have to reinvent the wheel and just buy b2b leads instead, you can rummage through the phone book, scan the Internet, or simply chat to people in line at the grocery checkout. Whatever the case may be, the most important thing is to determine whether or not an individual is or is not capable of being your client. In certain cases, determining conformity with only one requirement – the target market – is sufficient. You will simply make the task simpler by using sales funnel to look for new buyers based on the preferences and desires of your target market (Media, Business, or Health-Care).
You can only choose contacts that share your target market's interests. And don't waste time in line: want to learn if your lead fits the criteria of your target market during the chat. As soon as it becomes clear that a lead has the potential to become a possible client that is, it satisfies at least one requirement, you can move on to other criteria. This can be done over the phone, by email, on the internet, or in person. There are many approaches to do this in today's world and buy b2b leads. Your key goal is to figure out if this lead is a good fit for your proposal and why he has the authority and capacity to make transactions.
Conclusion
Potential clients are a company's most valuable resources. These are the people you spoke to and found to meet the standard for the best leads. Business leads are the seven zeros of your predicted earnings. CRM is the perfect way to keep track of the sales funnel stages, leads, and conversations with them. Forget the Google Sheets to Excels and get down to the basics of selling to clients.
The CRM platform for keeping track of future clients not only allows you to arrange and store information about your clients, but it also allows you to keep track of all your conversations, contact birthdays, and get updates about them. And after three days and a dozen phone calls, you can't recall not just the person's name, but also what you were talking about.
Related posts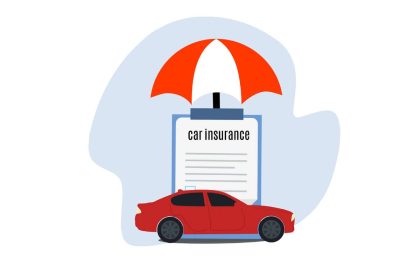 Is Zero Depreciation Car Insurance Worth the Investment?
When it comes to safeguarding your vehicle, insurance stands as a pivotal consideration. Among the multitude of insurance options available,…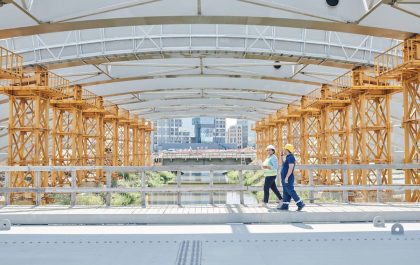 Streamlining Construction Projects with Managed IT: A Game-Changer for Efficiency
In the fast-paced world of construction, efficiency isn't just a buzzword—it's the cornerstone of success. Imagine a world where project…