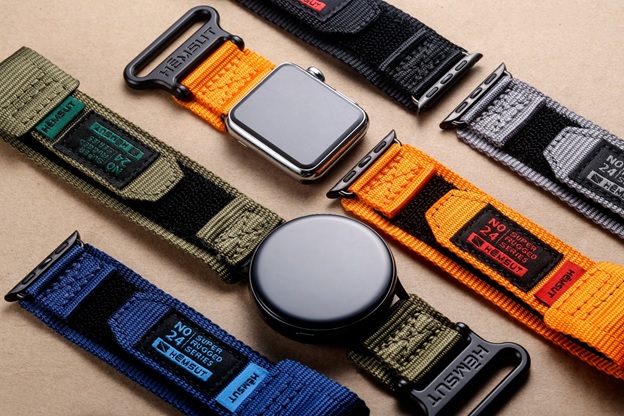 Apple Watch 7 Review
The Apple Watch Series 7 is available in 41mm and 45mm sizes, which are 1mm bigger than the previous generations' 40mm and 44mm sizes, and the casings have been improved with softer, more rounded edges. However, the Apple watch series 7 watch band can be also compatible with the old version, like Apple watch series 6 and others.
Starting at $399, Apple's latest smartwatch, the Apple Watch Series 7, has a larger always-on Retina display, a more rounded form with a larger shell, greater durability, and faster charging.
It boasts a more rounded form that builds on prior Apple Watch models, as well as some important new features like bigger screens, greater durability, and quicker charging.
The Apple Watch Series 7 models, like the Apple Watch Series 6, include a black ceramic and sapphire crystal backing, as well as a Digital Crown with haptic feedback. The Digital Crown has a sensor for obtaining ECG readings.
The latest versions include a bigger, redesigned Retina display with increased screen space thanks to smaller borders. The display features a one-of-a-kind refractive edge that virtually curls into the enclosure.
To make use of the bigger screens, there are interface changes and two distinct watch faces.
The Series 7 retains the Series 5's low power (LTPO) OLED Always-On display technology, which allows users to view their watch face and complications at all times.
With a crack-resistant front glass, IP6X dust resistance, and a WR50 water resistance certification, the Apple Watch Series 7 is more robust than prior generations.
Apple Watch Series 7 models can also charge up to 33% quicker, with just eight minutes of charging delivers up to eight hours of sleep monitoring time.
Apple Watch 7 Design
The design of the Apple Watch Series 7 builds on the rounded, square aesthetic of prior generations, but now comes in 41mm and 45mm shell sizes to accommodate different tastes and wrist sizes.
The Apple Watch Series 7's design has been updated with softer, more rounded edges.
Although the casings have grown somewhat in size, they are still compatible with bands from prior generations.
According to size and case material, the weights of the Apple Watch models range from 32 grams to 51.5 grams. The stainless steel models are, by far, the heaviest.
The Digital Crown includes haptic feedback that provides a precise, mechanical sensation while scrolling through lists and operating other elements of the Apple Watch, and it is essential for the ECG app since it contains a built-in electrode that works in conjunction with the rear sensors.
Colors and Materials
The Apple Watch Series 7 is available in three different materials: titanium, stainless steel, and aluminum. Apple Watch versions made of aluminum are the least costly, while those made of titanium are the most expensive.
The aluminum Apple Watch versions are constructed of 100 percent recycled 7000 series aluminum, are lightweight and affordable and are built for an active lifestyle, while the stainless steel models are heavier, more costly, and are designed for daily wear rather than exercise.
The titanium Apple Watch models have the same durability as the stainless steel versions, as well as a brushed surface, but are lighter in weight and stain-resistant. Titanium variants have a darker, more matte surface than stainless steel ones.
The following are the weights of each model:
41mm
0 grams of aluminum
3 grams of stainless steel
37 grams of titanium
45mm
8 grams of aluminum
5 grams of stainless steel
1 grams of titanium
Battery and Charging
The Apple Watch Series 7 maintains its "all-day" 18-hour battery life on a single charge.
There is a 1.189Wh battery inside the 45mm Apple Watch Series 7, which is 1.6 percent more than the 1.17Wh battery in the 44mm Series 6.
The 41mm Apple Watch Series 7 has a 1.094Wh battery, which is a 6.8 percent increase over the previous-generation 40mm model's 1.024Wh battery.
Because of a new charging architecture, the Apple Watch can now charge 33 percent quicker than the Apple Watch Series 6.
Apple Watch 7 Features
Sensors
Apple Watch Series 7 includes electrical and optical heart rate sensors, LEDs and infrared light for blood oxygen monitoring, an accelerometer for fall detection, a gyroscope, an ambient light sensor, and a battery-efficient barometric altimeter to track flights of stairs climbed, elevation gains when climbing, and other features.
Compass
There is an in-built compass as well as a Compass app that displays the user's direction, inclination, latitude, longitude, and current elevation.
Storage Space
Similar to the Series 6, Apple Watch Series 7 models provide 32GB of storage space for music, podcasts, applications, and other media.
Health Features
The Apple Watch Series 7 has the same health monitoring functions as the Series 6.
Monitoring of Blood Oxygen
The blood oxygen monitoring capability offered in the Apple Watch Series 7 is enabled via the sensors on the rear of the Apple Watch.
ECGs
Electrodes in the Apple Watch's back and the Digital Crown work together to enable users to capture single-lead electrocardiograms, exactly as in the Apple Watch Series 4.
A doctor may use an ECG to identify health problems by measuring the electrical activity of the heart.
Sleep Monitoring
The Apple Watch Series 7 may be worn at night to track your sleep, and Apple will provide statistics on how long you sleep each night. The function also provides helpful tools for achieving a good night's sleep.
Final Verdict
If you're new to Apple watches or own an older version of the Apple watch. Then you'll certainly enjoy the Apple watch 7.
It has a better battery life and more advanced features compared to the previous versions.
It also offers a lot of variations in colors and designs.
You can pick a plethora of colors and materials and best of all Nike and Hermes have also partnered with Apple to create their designs of the Apple Watch 7.
Finally, is it worth buying?
Absolutely.
Apple Watch 7 has a lot to offer and the user will certainly get a lot to enjoy and do with this watch.
Related posts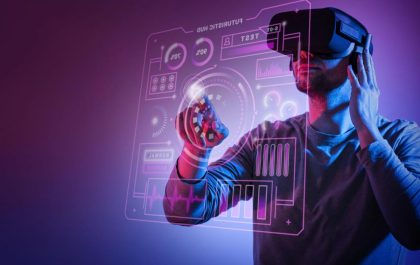 Top 10 Business Tech Trends of 2023
For organizations to succeed in the fast-paced world of technology, being ahead of the curve is crucial. Staying current on…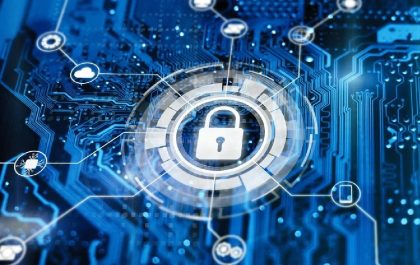 Cyber Security Behind NFTs: Are You Safe?
With the rise of cryptocurrencies, we've seen all kinds of digital assets hit the market. NFTs were a craze a…