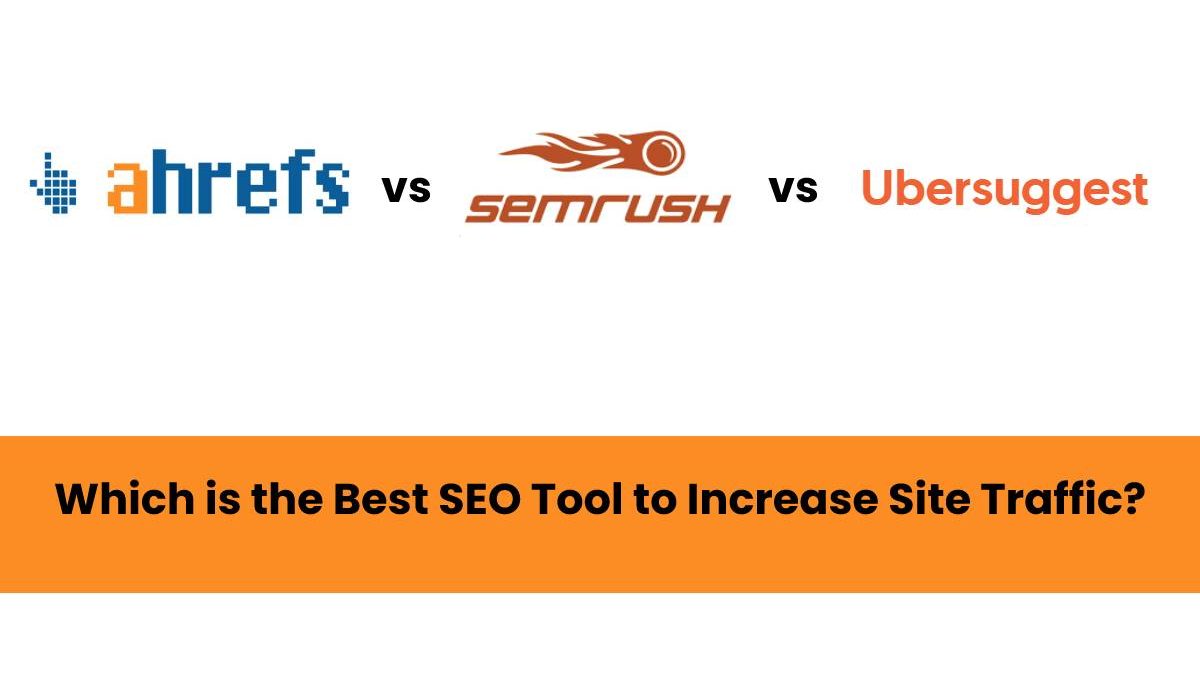 Ahrefs vs SEMRush vs Ubersuggest
No matter how big or small your website or online business might be, your traffic is always going to be one of the most important things about your site. It also doesn't matter if you focus on search, social media or paid traffic… as it all can be improved through keyword analysis and competitor research.
With this in mind, Google is still the number one way that people find new websites, information and buy products online. Even more so, this is typically an already engaged and buy-ready audience that would perform much better on your site versus the general traffic from random ad placements and social driven visits. After all, they are going to Google and typing in specifically what they are searching or in need of.
Of course, ranking in the search results is no easy task. With more websites and blogs on the internet today, that just results in more sites and competition in the search results. However, even new sites and bloggers can get the upper edge on Fortune 500 companies ranking at the top of Google, but only if they put in the necessary time, work and effort.
In order to increase your site traffic while also competing in the search engines, you must be performing the necessary SEO and keyword research on a weekly basis. The more you know about your audience, what they are searching for, and also how your competition is going after this same audience, the better chance you will have to create an effective SEO and content creation strategy.
The good news is, you don't need to spend a ton of money to get all of this in motion. Free analytics tools like Google Search Console and Similar Web are nice, but they simply can't provide the detailed stats and tracking capabilities of the top keyword analysis and competitor research tools we recommend below.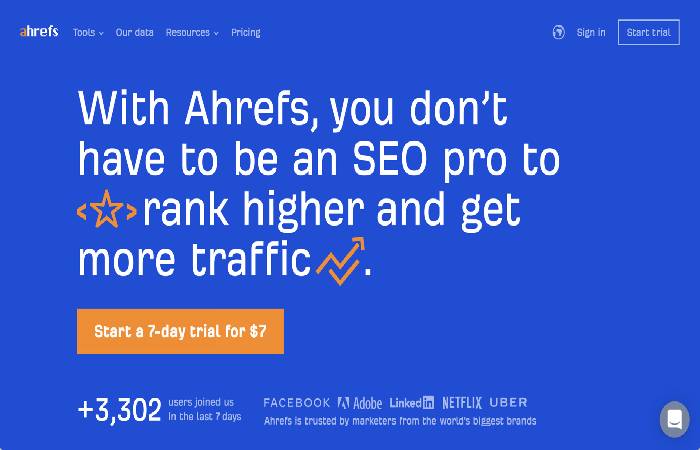 Ahrefs
Ahrefs is a well-known name in the search engine optimization space, and they offer access to an all-in-one SEO tool set that offers free learning material, keyword research, competitor analysis and projects to separate track different sites and keyword campaigns.
Through the use of Ahrefs, users can analyze existing keywords for their site, while also adding "Tracked Keywords" to keep an eye on their most sought after and valuable phrases. Another great feature of the site is their site audit tool, which allows site owners to further improve their chances to rank in Google by using any of the recommended on-site optimization changes and site fixes listed.
When it comes to competitor analysis, Ahrefs also offers plenty of tools and features in this department as well. The bulk domain search tool is also great for analyzing multiple sites and their site/keyword data all one easy to read report. They also have a nice backlink analysis process in place should you want to review your backlink profile and pull out low quality links to disavow through Google Search Console.
Price:  7 Day trial for $7, CC required. Plans start at $99 per month.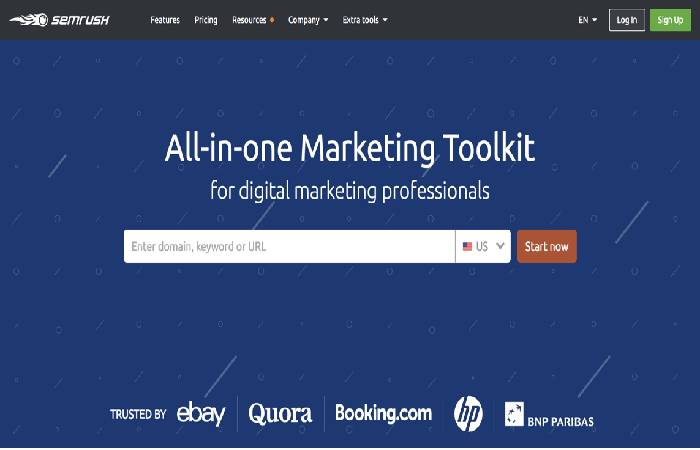 SEMRush
SEMRush is yet another popular site and SEO tool in the online marketing space. Much like Ahrefs, SEMRush has an all-in-one solution that allows site owners and bloggers the ability to perform the necessary keyword research on both their own sites and any competitors in their space.
Users also have the ability to run technical SEO audits on their site, while also keeping an eye on any movements in search ranking and traffic through the various graph data displayed within each project. SEMRush also does a great job at providing resources and guides to their users on their blog and through social media updates and monthly chats.
SEO and organic traffic is one thing, but SEMRush also has tracking and analysis tools in place for CPC paid advertising metrics and keywords that competitors might be using to target audiences in Google Ads. This platform also focuses on social media marketing campaigns and metrics, where others mostly rely on SEO.
Price: Free trial, CC required. Plans start at $99 per month.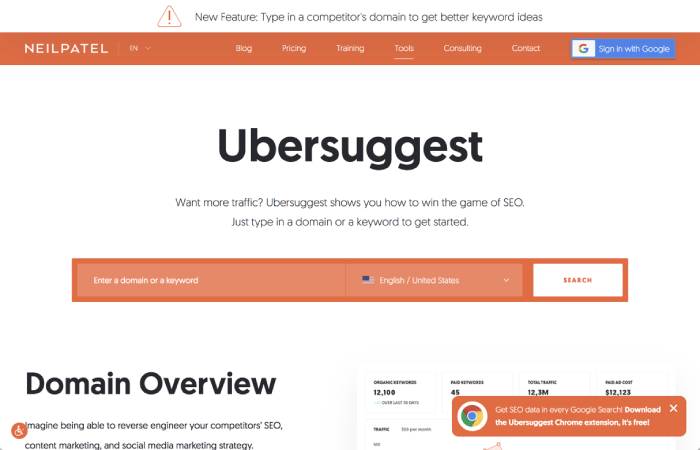 Ubersuggest
Ubersuggest is quickly making a name for itself in the world of online marketing and SEO, as it's the product of Neil Patel, who is already one of the most well known marketers and influencers in the world of SEO and Google traffic. Ubersuggest was created by Neil because he wanted to offer something to his audience similar to the platforms of Ahrefs, Moz and SEMRush, but without their high costs.
That is exactly what Ubersuggest is today, as it allows for site visitors to start using the site for free with no sign up required. There are limitations to how much data and reporting information is reported before a user will have to sign up for a free account… But nonetheless, it's still providing a lot of research tools and information without the need to input a credit card for a free trial or pay a monthly fee. This is what makes Ubersuggest a perfect solution for site owners and bloggers just starting out or on a limited budget.
Should users want full access to Ubersuggest and everything it has to offer, there are some low cost monthly subscriptions in place that offer nearly the same settings, tracking features and competitor analysis tools as mentioned in the Ahrefs and SEMRush reviews above. It's also important to note that the platform is advanced and built in a way that caters to the needs of both individual site owners and large SEO agencies with multiple sites to track and manage.
Such tools and tracking features include keyword research, organic content ideas, projects for managing different sites, competitor analysis tools and also the ability to run a site audit. Paid members of the site will also gain access to advanced course videos, Q&A calls, data worksheets and email support.
Price: Free to try, no CC or sign up required. Premium plans start at $29 per month.
Which SEO Tool is Best for You?
When searching for the best keyword analysis and competitor research tools online, there seems to be an endless supply. We wanted to write this SEO tools review article to help you for your way to the best solutions out there.
We've put three of the leading SEO platforms head to head and just scratched the surface on what each of them can do in terms of data, reports and analysis.
Ahrefs and SEMRush are ideal for large businesses or agencies that manage multiple sites, and also have a large budget to work with. As each of their plans start at $99 and scale all the way up to $500+ per month, these solutions were built for businesses and brands that have money to spend.
For businesses, brands and everyone else, Ubersuggest has quickly become the better solution. This isn't just because their pricing is nearly a third of the competition, but also because of the advanced tracking, site audits, competitor research and project tracking available through the site.
We also like the tool because it was created by Neil Patel, who has proven himself to be a trusted authority and SEO experts for nearly two decades now.
In summary, SEO is still one of the most effective and best working strategies. If you are serious about increasing your site traffic and ranking higher in the search results, you will definitely need a reliable keyword research and competitor analysis tool.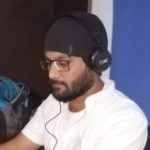 Kamran Sharief
I write about technology, marketing and digital tips. In the past I've worked with Field Engineer, Marcom Arabia and Become.com. You can reach me at kamransharief@gmail.com
Related posts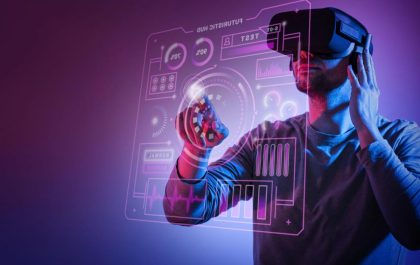 Top 10 Business Tech Trends of 2023
For organizations to succeed in the fast-paced world of technology, being ahead of the curve is crucial. Staying current on…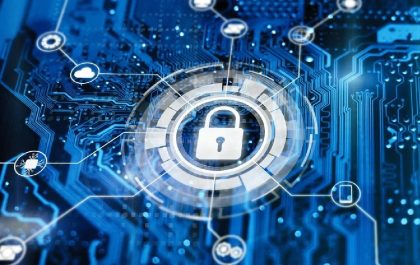 Cyber Security Behind NFTs: Are You Safe?
With the rise of cryptocurrencies, we've seen all kinds of digital assets hit the market. NFTs were a craze a…