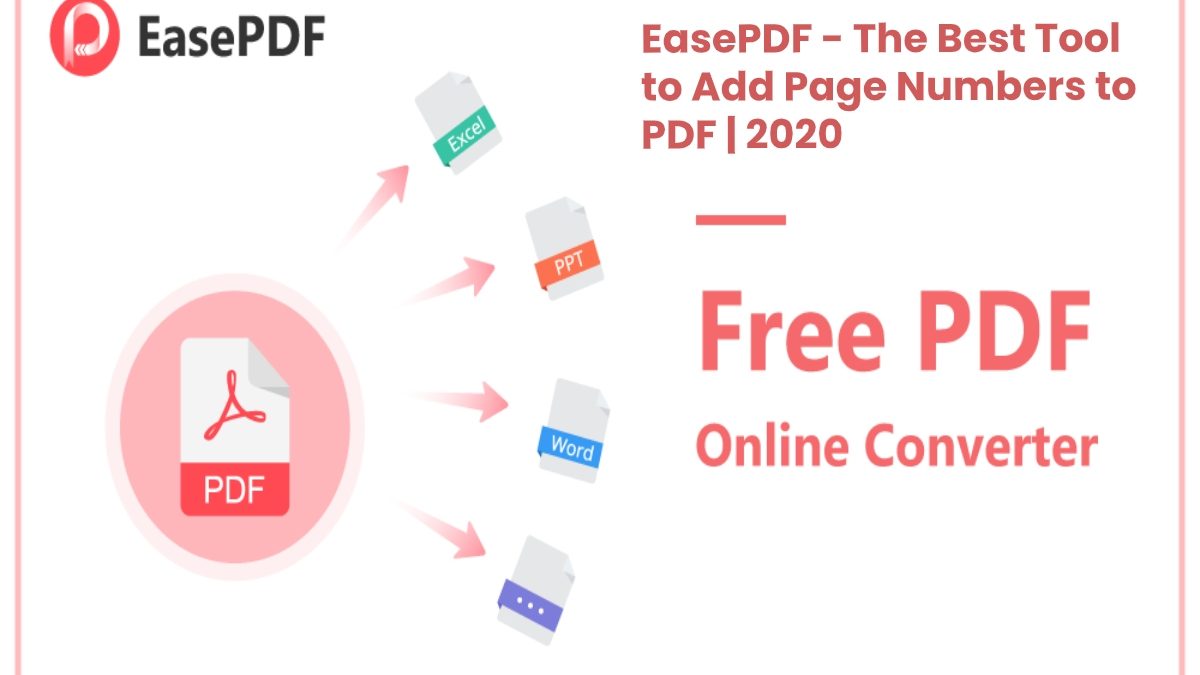 EasePDF: Are you curious about how to add page numbers to PDF files? Do you know that PDF files can also be paged like what we do in Word?
In general, it is common to add page numbers to Word documents, mainly for editing and easy reference. In order to keep the format, most of us will convert word documents to PDF files and then print them. In case we forgot to add the page number in the word document, does this mean that we need to convert the PDF file back to a Word document for adding page numbers? No, what you need at this time is a PDF Solution that can add page numbers to the PDF.
We searched on Google and found that EasePDF Add Page Numbers is very easy to use, not only free of charge (the tools provided by this online PDF Solution are free to use, and users do not need to create a new account, and there are no limitations on the times of using). It also provides the basic options that we need to add page numbers and have option of online unlock PDF.
How to Add PDF Page Numbers Using EasePDF?
Step 1:
Use any browser to navigate to EasePDF (because it is an online PDF Solution, there are no excessive requirements for devices and systems), click All PDF Tools in the upper panel, and select Add Page Numbers.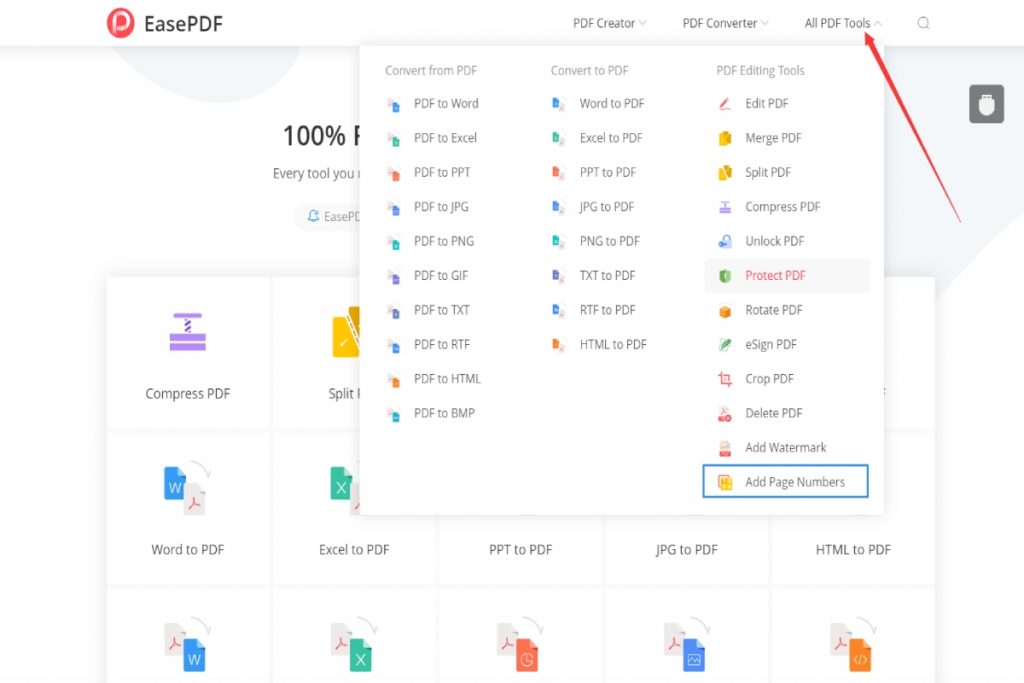 Step 2:
EasePDF integrates several cloud storing platforms, so we can upload and download files from the cloud storing platforms (Google Drive, OneDrive and Dropbox), or drag and drop files to upload the file directly. It is also possible to upload files via a URL link.
Step 3:
Scroll down to the options section and personalize the format, numbering, etc. The server defaults all pages to add page numbers. If you only need to add page numbers to some specific pages, you can set them here.

Step 4:
If you need a starting page number of 2 or another number, select it here. Then the page number of this file will start with 2 or another number.

Step 5:
From here you can choose where to add the page number and choose the style of the page number.

Step 6:
When you are finished, click Add Page Numbers, and the server will start adding page numbers to your documents according to your selection.
Step 7:
Finally, you just need to click the download button to get the PDF file.
Is It Safe to Use EasePDF?
Although EasePDF provides free tools, most of them are not easy to use or are not secure in your mind. But EasePDF is different. From its Privacy Policy and descriptions, you can see that files and personal information uploaded by us will be automatically deleted within 24 hours. The link used for sharing will also be invalid. So we don't have to worry too much about privacy being leaked.
If you want to encrypt your files, you can also use Protect PDF to set a password for your files to prevent others from reading and editing them. Details can be found in this article: 4 Free Methods to Password Protect A PDF File.
Does This Tool Work on Any Platforms and Devices?
Yes, whether you are a Mac user or a Windows user, whether you are an Android user or an iOS user, you can use EasePDF to process PDF files without restrictions. Because EasePDF is an online PDF solution, you can use it anytime, anywhere without downloading any third-party software or downloading desktop tools. Just use if freely. I believe you will like it once you use it.
Also, You can find more helpful resources at techiesin.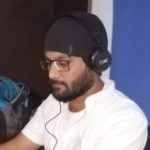 Kamran Sharief
I write about technology, marketing and digital tips. In the past I've worked with Field Engineer, Marcom Arabia and Become.com. You can reach me at kamransharief@gmail.com
Related posts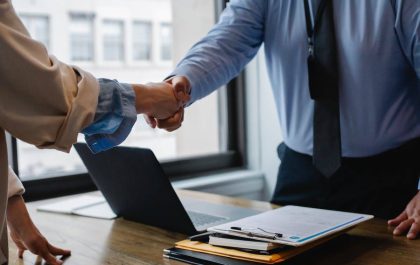 Things to Keep in Mind While Choosing a Corporate Travel Agent
Businesses that require regular employee travel must be careful to select the best corporate travel agent. By effectively managing all…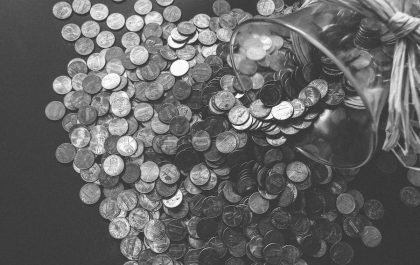 Why Saving Money May Not Always Be the Best Choice
You place your bets at Google Pay bookmakers, but there's that lingering feeling that you could allocate this money for…