Game Over! 7 of the Top Video Game Streamers on Twitch Today
Did you know that Twitch now has over 15 million daily active users?
The top video game streamers often prefer Twitch due to the community and monetization opportunities. It's not slowing down, even with the introduction of other networks like Mixer and YouTube Gaming.
Not sure who to start watching or take inspiration from? Don't fret, we've got a list here for you. Read on below to discover 7 of the most popular, most successful video game streamers.
Ninja, Richard Blevins
Richard Tyler Blevins, more popularly known as Ninja, is an American Twitch streamer and YouTuber.
He started his gaming career by participating in several Esports teams for Halo 3, but he switched to playing Fortnite: Battle Royale. In October 2017, Fortnite blew up in popularity, causing his channel to rise to the top.
In 2018, he received the "Content Creator of the Year" from Game Awards. He also received the "Esports Personality of the Year" and he featured on the cover of the ESPN magazine. In 2019, he received "Twitch Streamer of the Year" from Shorty Awards.
Richard is the top video game streamer today; he has 14.76 million followers and 294,000 monthly views. He has one of the best streaming PC units too: a gaming setup for Fortnite with NZXT. He will also appear in a movie named Free Guy, directed by Shawn Levy.
Ninja left Twitch after getting a deal from Microsoft to instead stream on their streaming network, Mixer. That came to a crashing end, however, when Microsoft recently killed Mixer. Microsoft decided to forge a new partnership with Facebook Gaming, leaving streamers like Ninja to fend for themselves.
Tfue, Turner Tenney
Turner Ellis Tenney, also known as Tfue, is an American Twitch streamer and Esports player. He started with Call of Duty and Destiny before he moved to PUBG and Fortnite. He has 8.66 million followers and monthly average views of 6.95 million.
Turner left Rogue and decided to join FaZe. He is one of the best players in Fortnite and has recently won tournaments in the SuperGames Charity tournament.
Shroud, Michael Grzesiek
Michael Grzesiek, or popularly known as Shroud, is a Polish-Canadian Twitch Streamer.
He is a former Counter-Strike: Global Offensive professional playing for teams like Manajuma and Cloud9. He then moved to games like PUBG, Call of Duty Black 4: Blackout, and Rainbow Six Seige.
He has a follower count of 7.08 million and an average of 247,000 monthly views. In 2019, he won the "Content Creator of the Year" in the Esports awards.
TSM_Myth, Ali Kabbani
Ali Kabbani, also known as TSM_Myth, is an American gaming enthusiast. He is now the captain of the Fortnite Team of TeamSoloMid playing as their premiere builder player.
He started out playing Paragon in 2016, but he switched to one of the most popular games, Fortnite. He was one of the first streamers to pick up Fortnite, which led to his rise in the Twitch community.
He has 6.64 million followers and has an average of 3.85 million monthly views. In 2018, Ali received a major honor award from Michigan for his impact on the community.
summit1g, Jaryd Lazer
Jaryd Russel Lazer was a former Counter-Strike: Global Offensive competitive player and used to play for the esports teams A51 and Mythic. His success comes from his flexibility to play various games like Fortnite, PUBG, GTA V, and other games.
He has a followers count of 5.36 million and an average of 5.12 million views. Jaryd was once the most popular Twitch streamer in the year 2018. He was also a finalist for the 9th annual shorty awards, but Bob Ross grabbed the "Twitch Streamer of the Year" award.
Rubius, Ruben Gundersen
Ruben Doblas Gundersen, or better known as Rubius elrubiusOMG, is a Spanish-Norwegian Streamer and YouTuber. He has 5.23 million followers on Twitch and 38.1 million subscribers on YouTube. He started with his YouTube and he made a Twitch channel due to his subscribers' influence.
On Twitch, Ruben focuses on Grand Theft Auto V and Minecraft. He only speaks his native language (which is Spanish) on both his Twitch and YouTube channels. In 2016, Ruben received the "YouTuber of the Year" award at the 1st Plays Awards.
Pokimane, Imane Anys
Imane Anys, or more popularly known as Pokimane, is a Morrocan-Canadian online streamer. She is famous for her gaming videos of League of Legends and Fortnite: Battle Royale. Imane describes her streams as "part mukbang, part gameplay" which focuses on entertaining and relatable content.
Pokimane has a follower count of over 5.1 million and has an average number of views of 3 million. In 2017, she claimed the "Best Twitch Streamer of the Year." In 2018, Twitch selected her to be one of the 15 ambassadors for the TwitchCon event.
In addition to being one of the top twitch video game streamers, she also has two YouTube channels, being Pokimane and Poki ASMR. She also will be featuring in the movie Free Guy which will release in December 2020.
She is also notable for facing multiple controversies. For example, she got into trouble back in 2019 due to using a racial slur live during a stream.
Where's PewDiePie?
You might wonder why PewDiePie is not on this list.
The main reason is that he focuses primarily on his YouTube channel. Felix Kjellberg prefers to release edited videos instead of streaming live, although he still does the latter from to time. His Twitch channel does boast over a million subscribers, but in comparison, his YouTube channel has over 105 million subscribers.
Start Watching These Top Video Game Streamers
In the world of online content consumption, the top video game streamers on Twitch are amongst one of the most popular content creators.
You can be one of the top Twitch video game streamers and become a creator. It's free to sign up for an account and interact with an audience.
Were we able to help you with this article? Are you looking for more content like this? Feel free to check out our other posts with more helpful posts, and top tips and tricks.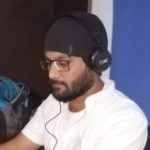 Kamran Sharief
I write about technology, marketing and digital tips. In the past I've worked with Field Engineer, Marcom Arabia and Become.com. You can reach me at kamransharief@gmail.com
Related posts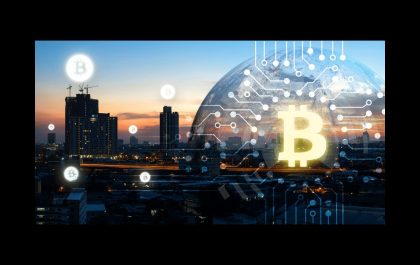 Empowering Bitcoin Users in DeFi: Harnessing the Potential of renBTC
The world of decentralized finance (DeFi) has been revolutionizing the financial landscape, providing individuals with unprecedented control over their assets…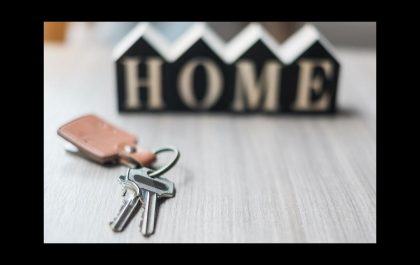 5 Tips When Purchasing Your First Home
Home ownership is a big financial commitment and there is a lot of information to take in. These 5 tips…