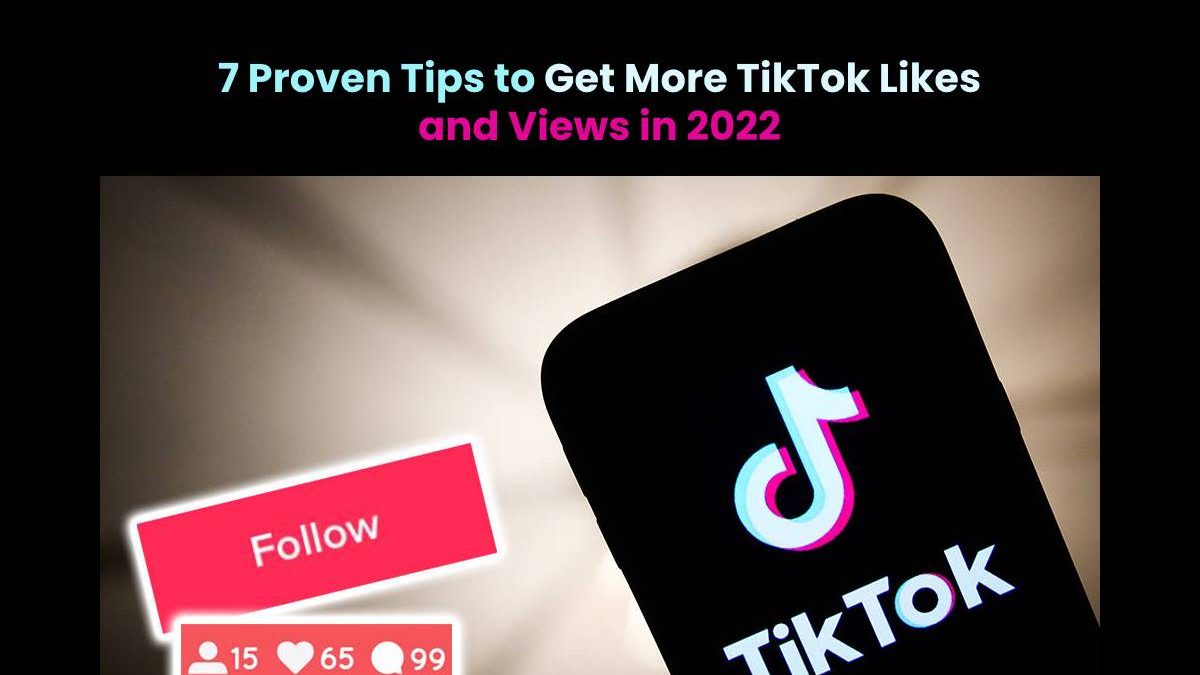 Do you want more TikTok followers and likes? The number of likes you get on your TikTok account can significantly impact the growth of your account.
TikTok is one of the fastest-growing social media apps for the short form of video, with one billion-plus active users. Users can create short videos, share them, and add filters and effects with this app. As a result, it can be a powerful tool to increase reach and brand awareness.
So, if you are looking for genuine ways to boost your TikTok followers' interest in your brand? Here in this post, we will share 7 proven tips to help you get more TikTok views and get popular on TikTok. So, let's get started.
Tip 1: Add Tags to Your Videos
Unlike other social media platforms, tags work very well for TikTok. By including hashtags in your post, you can increase engagement with your followers. A tag indicates algorithms about the topic or what type of category it belongs to. Though it may sound simple, it can also tell the user about the video topic when adding tags to your posts. Consequently, whenever a user clicks on a particular hashtag, they will be redirected to your video content or media files. As a result, your post will gain greater engagement, boost via likes and get more followers.
Tags help you reach a wider audience as your audience can search about the topic of your content by typing the tags.
Tip 2: Be Consistent: At Least One Post Per Day
All social media, including TikTok, are noisy. Social media content is fast-paced, which means it becomes obsolete quickly. If you are inconsistent and there are big gaps between your posts, it is unlikely that your audience will remember your posts. To get TikTok followers, you should be regular on the TikTok channel. Whether you publish daily or weekly, you must adhere to a schedule. When the quality, quantity, or schedule of your content is inconsistent, it annoys your followers.
On the other hand, it is also not advisable to flood your audience with posts. Being consistent is the key to success and helps you win the race. In addition, when you are actively posting on your account, it gives a sense of connection to your users.
Tip 3: Stay Up to Date with TikTok Trends
If you cannot find topic ideas about the content you will create, then TikTok trends are a great place. Anything can trend on TikTok, be it sound, hashtag, dance or challenge. Here you can get plenty of ideas about dance videos, trending dances, edgy humor, seamless transitions, or even behind-the-scenes videos. To get more likes, you can also try to edit your post by adding new transitions. These trends will make the audience fall in love with you.
Tip 4: Keep the Video Short and Sweet
Although TikTok allows you to make a video for up to 3 minutes, keeping the video under 30 seconds is recommended. It is also helpful for the user as they can re-watch the video again and again.
Tip 5: Tell a Funny Story
Funny videos hold the viewer's eye and convince them to watch repeatedly. A story can help you stand out from other people. If you are creative and come up with unique ideas or stories, more people will know about things, and you can also influence them. It would help if you kept in mind that you have only 15 seconds to tell your story and influence people. Though it may sound short, if you are a creative person or a great storyteller, you can pass on the message within the stipulated time. To grow your TikTok following, you can always preplan things by writing the scripts and key elements for the jokes and comedic scenes. These scripts will help you to know how to act humorously in your jokes so that it resonates with your audience. You can always brainstorm alone or go along with people who love to create fun.
Tip 6: Collaborate with Famous Influencers
People on social media platforms trust social proof and recommendations from those who already have fame. These people already trust the people, and they can help you build a loyal audience. That is why many marketers in TikTok rely on the influencers of the famous players in their domain. It is one of the super easy ways to become famous and to get quality TikTok followers. For example, if you collaborate with a person who has 1 million followers, and on the other hand, if you have followers who are somewhere close to 500k, then it is quite obvious that you both can benefit from the partnership. So, follow them on TikTok and other major social media channels wherever they are available or even in-person meetups. Try to contact them and send the message.
Tip 7: Promote Your TikTok on Other Social Channels
Using a single social media channel may not be enough for you to drive traffic. As a result, you need cross-posting. Adopting an omnichannel presence is a very simple process where you can share similar content on different social media platforms. As a result, social platforms can help you connect with various audiences and boost your videos views. The best way to get more TikTok likes is to have a solid content marketing strategy. Since you do not need to create a new video for every different channel, you can save plenty of time and resources with this technique. As a result, promoting your content on other social channels can help you be part of a larger audience.
Related posts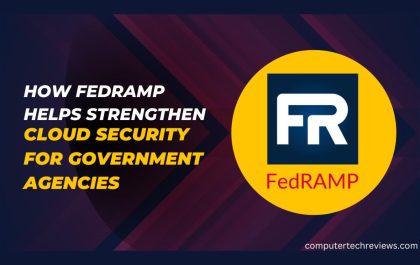 How FedRAMP Helps Strengthen Cloud Security for Government Agencies
In an age where digital transformation is reshaping the way governments operate and deliver services, cloud computing has emerged as…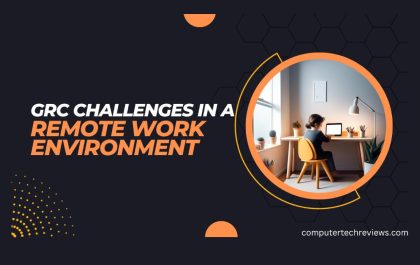 GRC Challenges in a Remote Work Environment: Navigating New Risks and Opportunities
The global workplace landscape underwent a seismic shift in 2020 when the COVID-19 pandemic forced organizations to rapidly embrace remote…