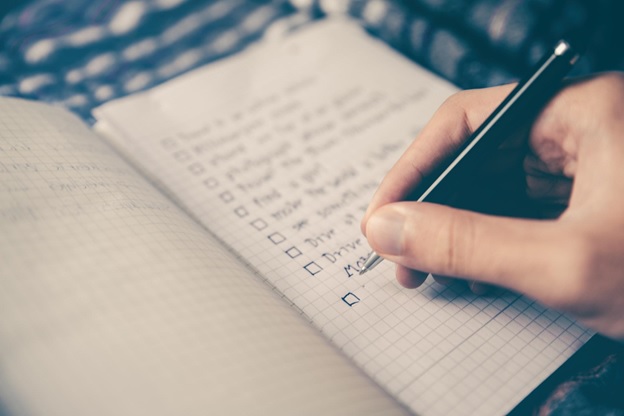 5-part Checklist to Start Selling Event Registrations
Every day around the world, checklists are used to get things done. A pilot goes through a pre-flight checklist to prepare for departure. A surgeon uses several checklists to perform a life-saving surgery at a hospital. A chef uses a checklist (called a recipe) to make sure a meal is just right for a guest at a restaurant.
Dr. Atul Gawande, a speaker and the author of The Checklist Manifesto, touches on the value of checklists: "It is common to misconceive how checklists function in complex lines of work. They are not comprehensive how-to guides, whether for building a skyscraper or getting a plan out of trouble," he said. "They are quick and simple tools aimed to buttress the skills of expert professionals."
A checklist can even help you sell event registrations for your next event, such as a conference, fundraiser, or workshop. This article will walk through a simple five-part checklist for selling event registrations or tickets.
1. Set up an event page
An event registration page is meant to encourage visitors to register for your event. It does that by sharing essential information about an event. An event page includes the following critical pieces of information:
– Event name
– Event description
– Pricing or registration options or tickets
– Event date
– Event location
You can also make your event stand out by adding media like a featured image or a video. Social proof like an attendee testimonial from a past event can also build trust on the event page.
Once an attendee has selected a registration option, then it's time to collect information from them.
2. Create custom registration questions
An event registration form can be set up through a WordPress event registration plugin. The registration form can collect basic information like a name and email address from an attendee or all the attendees in a group registration. Custom registration questions help you get additional information from your attendees that can help you deliver a better experience during the event.
Here are a couple of examples of custom questions that could be used for a conference:
– What would you like to eat?
– How did you hear about this event?
After your event registration system has gathered attendee details, then it's time to collect payment.
3. Connect a payment gateway
A payment gateway securely processes a credit or debit card payment. Then it transfers the funds to your organization's bank account less any transaction fees.
With online payments, you no longer have to deal with the hassles of paper checks or following up over and over with attendees. When you connect a payment gateway like Stripe or PayPal, then you make it convenient for attendees to pay. An attendee can quickly enter their credit card details and finish their registration by paying online.
Then your registration tool can send out an automatic confirmation email.
4. Customize the registration confirmation email
A confirmation email does two things simultaneously. First, it summarizes the details of your event. That includes the event name, date, and the registration or pricing option that an attendee selected. Second, it lets an attendee know they are registered for the upcoming event.
The email can also be used to set expectations for an event. Specifically, you can tailor the email to include information that helps an attendee prepare for the event.
Imagine you are organizing a church conference that runs from a Friday afternoon through Sunday evening. The email could include these details:
– A schedule of the weekend's events.
– Where to park at the venue.
– How to check-in on the first day.
Or, if you are hosting a golf outing fundraiser, then the email could have these details:
– Where to park at the golf course.
– An overview of where to check in for your tee time.
Those minor details can have a significant impact and lead to a positive experience for your event.
After you've customized your registration confirmation email, you may think you are ready to go.
However, there is one more important thing to check off the list.
5. Test your event registration system
Whether this is your first event or you are an experienced event organizer, it's essential to test your event registration process. You've invested time and effort into your upcoming event, and the last thing you want is to discover that you've missed something important.
Imagine what would happen if you:
– Set the wrong event date on your event page.
– Forgot to add an event location.
– Enabled a payment gateway but did not connect your merchant account.
Each of the challenges above can be resolved. However, there is a better way to handle it by being proactive through testing. Here is a two-part approach:
First, step through your event registration process as if you were an actual event attendee. Start with the event registration page and read it out aloud. If something on the page sounds odd, then edit to improve it. Second, send a quick text message to a good friend and ask for feedback:
Hey FIRSTNAME, I'm organizing an event for TYPEOFATTENDEE. What is one thing I can do to improve this page?
LINKTOEVENTPAGE
Thanks!
Let's break down the message above.
First, you begin by sharing a quick overview of the event. Second, you are asking for specific feedback. And third, you share a link to the event page.
Use the feedback that you receive to make your event registration process better. And if you don't understand something, then ask for more information. A simple "You mentioned REPEATFEEDBACK, could you tell me more about that?" or "I'm curious, when you say REPEATFEEDBACK, what do you mean?" will get you the answers that you need.
If you would like to go a little further, then ask three friends with different backgrounds for feedback. The unique perspectives may reveal interesting insights that you had not thought of on your own.
Five simple to start selling event registrations for your upcoming event are:
Set up an event page
Create custom registration questions
Connect a payment gateway
Customize the registration confirmation email
Test your event registration system
You don't need to figure this out on your own. Trust the steps above, and you'll begin selling event registrations fast. Plus, you'll help your event attendees feel connected.
Related posts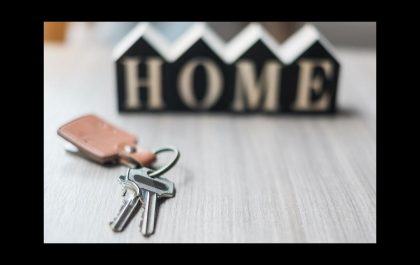 5 Tips When Purchasing Your First Home
Home ownership is a big financial commitment and there is a lot of information to take in. These 5 tips…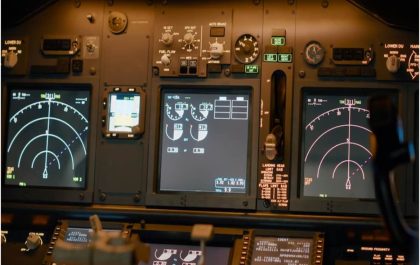 The One you Think is Most Important to Spotlight "Flight Sim Panels"
Flight sim panels are hardware devices that replicate the controls and instruments of a real aircraft cockpit. They can be…