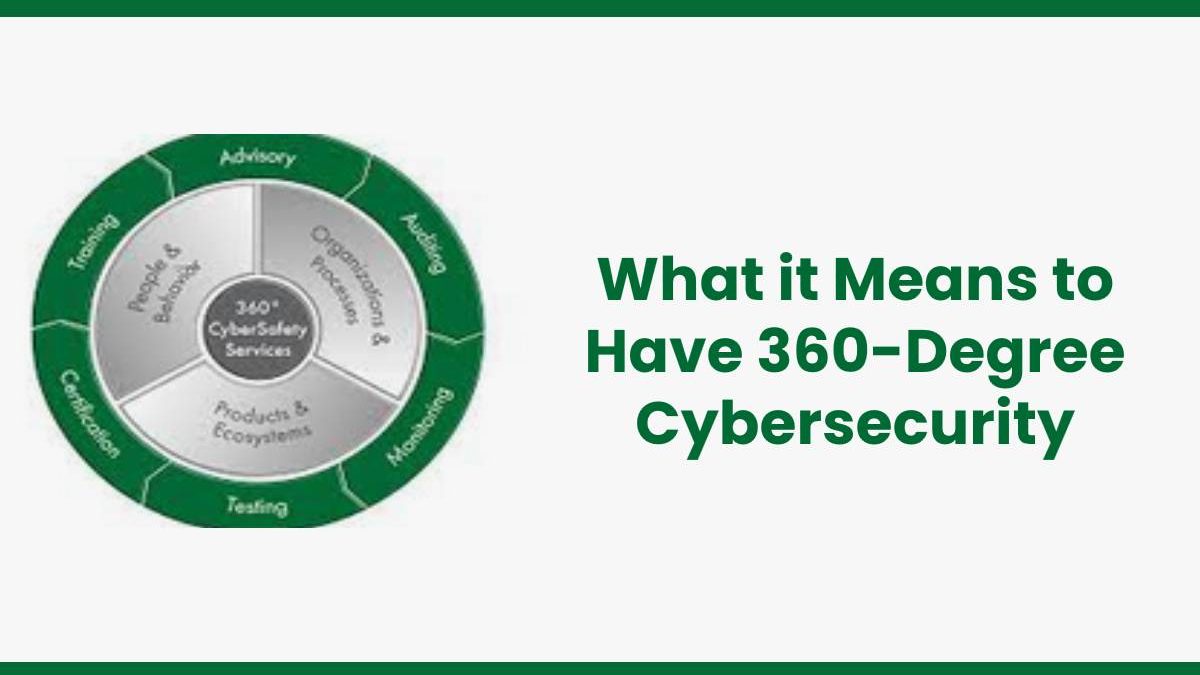 Technology has an almost inverse relationship with cybersecurity. The more IoT (Internet of Things) devices, endpoints, and cloud technologies you integrate, the more vulnerable your business becomes in terms of asset security. This is the tradeoff for the convenience, productivity, and efficiency provided by technological innovation. These security consequences shouldn't outweigh its underlying benefits, though. To counteract this weakness, companies need to be proactive in terms of implementing comprehensive cybersecurity protocols. The only way to maximize your organization's data protection is to take a 360-degree approach to cybersecurity.
What is the 360-Degree Cybersecurity Approach?
A 360-degree cybersecurity system refers to a data security approach that minimizes risks from all possible angles. This means implementing cybersecurity measures and protocols that account for threats, weaknesses, and vulnerabilities at every corporate level, both digital and otherwise. Because cybersecurity isn't limited to firewalls or data encryptions, it also heavily relies on the quality of your staff and physical surveillance.
Why Is It Imperative to Protect Your Tech From 360Degrees?
While it is incredibly important to secure the safety of your cloud networks and servers via AI monitoring and digital measures, one weakness could make the rest of your cybersecurity efforts redundant. The main reason for implementing a 360-degree cybersecurity approach is to protect the vulnerable access points, or endpoints, that companies tend to overlook. Preventing cyberattacks altogether is impossible, but protecting your organization from all possible angles is a feasible goal.
Human Firewall
A human firewall refers to the quality of cyber threat identification and prevention provided by employees and data users. Most hackers will choose to avoid a company's expensive digital firewalls and security blockades and attack staff member accounts directly. By stealing employee information, they can gain access to servers, assets, and data without detection or hassle. That is why 90% of all data breaches are caused by phishing attacks.
This type of data breach is especially dangerous because threat actors could utilize this access for long periods of time before getting caught. Exposure this severe can hold devastating consequences. Using 360-degree security measures, IT leaders would be able to dramatically improve their human firewall and optimize their endpoint security all at the same time.
Physical Security
Another way for malicious actors to obtain employee access to company data is through the theft of physical IoT devices such as smartphones, laptops, and hard drives. In 2014, a former Coca-Cola employee filed a class-action lawsuit against the beverage company for its negligence in securing personal information. While the cost of mobile devices is negligible, the data is not. By using a 360-degree cybersecurity approach, a company would be able to take the appropriate measures of securing physical assets as well as digital ones. This can include better locks, video surveillance, access control, and general security protocols.
How You Can Implement 360-Degree Cybersecurity
Expanding your existing cybersecurity policies to include a 360-degree perspective requires a significant amount of time, self-auditing, and expertise. For this reason, there are many methods for implementing a 360-degree cybersecurity system.
Create a Cybersecurity Culture
The success of any cybersecurity program depends on group performance. While digital systems are effective, threat identification and prevention require all company players to be proactive and confident in their security roles. Red team/blue team drills and threat simulations are an excellent way to evaluate how well your organization responds to the event of a cyber attack. For 360-degree cybersecurity, enterprises should organize their roles, responsibilities, and communication channels to enact the necessary protocols. Organizing these players and channels can be extremely challenging for larger companies with complex corporate structures and various branches. That is why effective 360-degree cybersecurity starts with the formation of cybersecurity culture.
A strong cybersecurity culture is the best way to maximize the reach of your security programs. A culture of cybersecurity can also promote self-monitoring and proactive prevention both in the office and at home. If the culture is effective, you will be able to identify security gaps in your organization that you weren't able to before due to the increased number of good actors looking to bolster company defenses. Granted, establishing a productive culture is never easy.
To foster a cybersecurity culture across an organization requires planning, discipline, and outside help. New paradigms are always met with criticism and resistance. In introducing this culture, and these new cybersecurity programs, your company will have to address employee concerns in empathetic and productive ways. A great way to do that is through a third-party cybersecurity firm. They can audit your organization, introduce new ideas with less backlash, and leverage their years of industry experience and knowledge.
The first step to solving any problem is recognizing there is one. To effectively utilize the 360-degree approach to cybersecurity, you must create a culture, be proactive in your security measures, and consistently evaluate your technological vulnerabilities.
Author Bio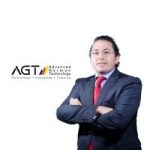 Anas Chbib is the Founder and CEO of AGT – Advanced German Technology, a leading cybersecurity firm. He's worked with corporations, government agencies, law enforcement, and intelligence services across the globe combatting emerging cybersecurity threats and is a consultant at the largest Digital Forensics Lab in the EMEA region. In 2020 AGT was acknowledged with an MEA Business Award and as the Cyber Security Training Consultancy of the Year.
Anas holds a Business Administration and Computer Science degree from the University of Cologne.
Related posts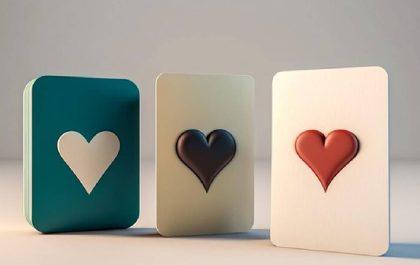 What Do Professional Players Know About Video Poker That Novices Don't?
Video poker has become one of the most popular casino games for both amateur and professional players. It's easy to…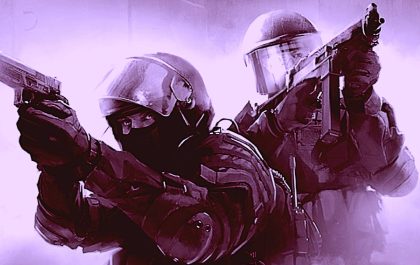 Funding Your CS: GO Expenses
Whether you are part of a tournament team, a competitive single player, or just a recreational, you want your character…