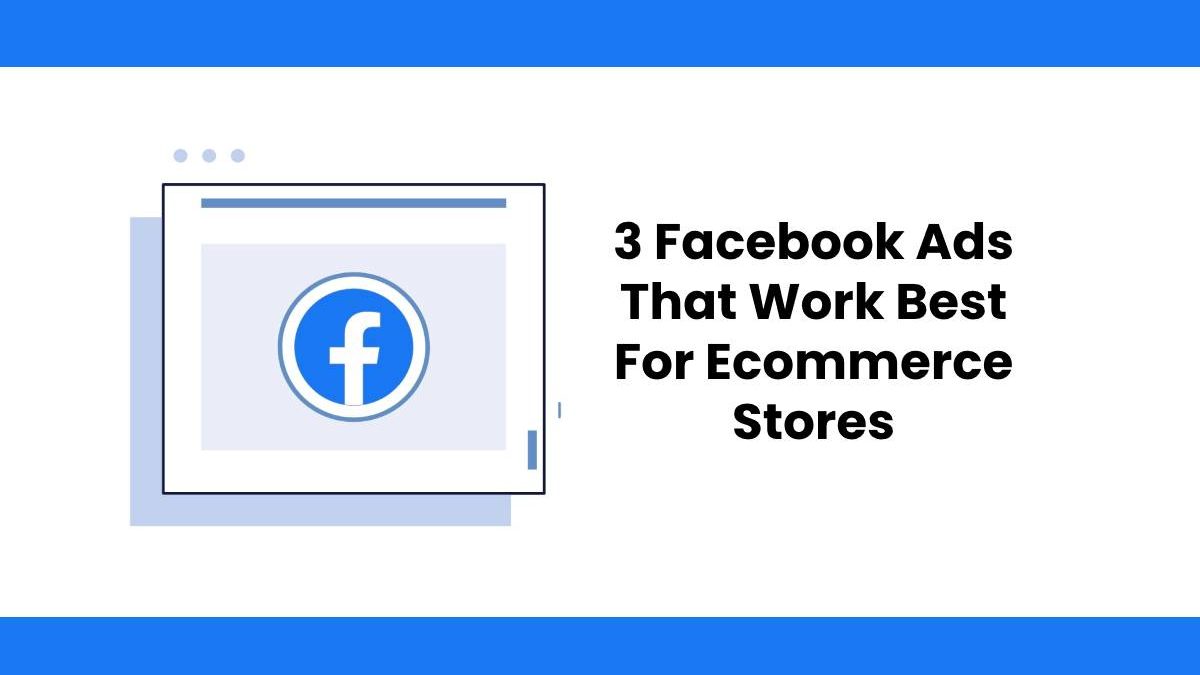 3 Facebook Ads That Work Best For Ecommerce Stores
Facebook ads are still the most popular way eCommerce stores can increase their sales. Facebook now has over 2.8 billion active users in 2021, a large pool of potential customers.
However, your Facebook ad strategy can only be effective if well-created and executed. Social media users generally don't like advertising. So, the platform allows you to only show your ads to those likely to be interested. This can be tricky for eCommerce store owners.
However, there are several types of Facebook ads that still work for eCommerce. Here are the top 4 you should consider.
Let's dive in.
#1 Facebook Ad That Works For Ecommerce Stores—Try Facebook Carousel Ads
Facebook carousel ads are the master of storytelling. They let you show multiple images or videos in one ad, making them an excellent option for eCommerce stores.
A typical pitch for Facebook carousel ads:
"Get people to see more of your product or service with Facebook Carousel Ads. This format allows you to feature up to 10 individual pieces of content in a single ad, creating a rich and engaging story."
Although they are not the most shareable, they are excellent for generating more leads and sales. To get the most out of them, consider the following tips:
Display your best products and features: With carousel ads, you must put your best foot forward. A great display would encourage viewers to check out the rest of your pages.
Show Customer testimonials: These are a great place to show all the amazing things people are saying about you to encourage other buyers.
Reasons for buying: Carousel ads are much like an elevator pitch. You have just a few slides to show people why they should buy. So don't waste it.
Include videos: If pictures cannot correctly illustrate your products, throw in some video clips for that extra attraction.
So If you haven't tested carousel Facebook ads, you should.
#2 Facebook Ad: Offer Free Shipping Or A Discount With Facebook Dynamic Product Ads
Dynamic product ads are your best bet when you want to create great ads without as much effort. Dynamic product ads are generated automatically from your product catalog.
All you must do is merge your product feed with your Ads Manager on Facebook. The platform will automatically use your product details like images, price, titles, etc., to create ads. Due to Facebook's retargeting capabilities, it can also retarget and advertise to people who previously viewed those products.
Dynamic product ads are an excellent option for large stores with hundreds or thousands of products. You will not have to create unique ads for all your products. And you get to retarget your visitors and show more tailored ads.
How do you set them up?
Setting up Dynamic Product ads is easier when your store is on a platform that supports Facebook ads, for example, Shopify.
Alternatively, you can also add a product feed manually in the catalogs section of your Facebook Business Settings. Set up a dynamic template.  After which, you can create a new campaign to use your catalog as ads.
Additionally, it helps to include a custom audience pixel to your website, which you can tweak to issue reports on customers' buying behavior.
Dynamic Product ads are relatively cheap, easy to set up, and largely target previous visitors. This makes it one of the most effective strategies for eCommerce marketers to drive sales.
#3 Facebook Messenger Ads
Unlike the traditional calls to action, Messenger ads allow your eCommerce business to engage with customers without directly pushing them to buy.
One of the prominent messenger ad types Facebook currently offers include;
Click-to-message ads: The ads show up as a typical ad in a newsfeed or inbox but with a different call to action. Instead of the usual "shop now," users may find something like "send a message."
Sponsored messages: Here, you craft personalized messages to go directly into your users' inboxes.
Messenger inbox ads: Your ads appear in the home section of the user's Facebook messenger.
All these types aim at encouraging customers to engage more.
Messenger ads are quite effective in driving more consumer interactions. They also yield higher conversions since you don't put off new customers with purchase requests before they are ready.
Set up is easy on Facebook Business Manager, though you might have relatively fewer ad objectives to work with.
Bonus #4: Facebook Ad Template That Works For Ecommerce Stores—Use Video Creatively To Get Noticed
According to Shopify, "videos give people an idea of how your product works and engage them emotionally," which means more conversions for Facebook eCommerce business owners.
Videos are still the most effective type of ads on any platform. On Facebook, your video ads can work in multiple formats. From user-generated content to branded content, testimonials, among others.
These drive much higher organic traffic than other forms of media, like graphics and text. Higher traffic means a larger audience and could translate to higher sales.
To get the most out of it:
Make your videos social-friendly: they should be engaging, captivating, short, and shareable.
Targeted to your audience: Do not just make a video you like. Make those that your target audience can relate and respond to.
Include calls to action: Let consumers know what you would like them to do next, whether checking out your store or buying a particular product.
Conclusion
Facebook offers some of the most dynamic and effective advertising options for eCommerce businesses. These are some of the many effective types you could try out today.
Your choices largely depend on the kind of products you offer and what objectives you'd like to meet. Nonetheless, effective calls to action and compelling copy, graphics, and images are vital ingredients to persuade potential customers to click on your ads.
Unsure how to run Facebook ads for your business? Our agency, Oxtale, is a Toronto based Facebook ad agency that works exclusively with D2C ecommerce stores, can help with your facebook ads.
Related posts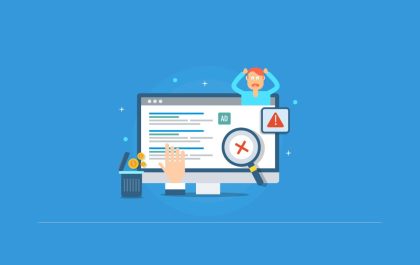 5 Common PPC Mistakes to Avoid and How to Fix Them
5 Common PPC Mistakes to Avoid and How to Fix Them Are you tired of investing time and money into…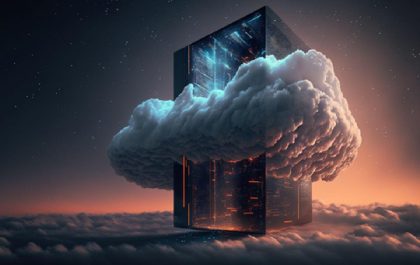 How to Choose the Right VPS Server for Your Needs
In today's digital landscape, selecting the right Virtual Private Server (VPS) holds the key to a successful online presence. With…