Web Scraping for Brand Growth
Web scraping, data scraping, web harvesting, or data extraction is the process of extracting data from websites. The data extracted from web scraping can be anything. It can be business contact details like name, email, address, phone number, etc. It can also be product details such as price, images, reviews, and many more.
The data is then saved to local storage in an extractor's computer or data storage sometimes on a form of a spreadsheet format. Brands use data scraping as part of an expansion strategy because the data collected from the extraction shows valuable information. Two examples are how well their competitor does in the market and what type of product is searched a lot and selling good in a demographic.
Let's dive further into this by looking into the different ways to grow your brand through web scraping.
1.    Market Research
Using the data collected from scraping as a market research tool makes marketing plans more effective. Data extracted that you should use as market research tools are pricing and sales data and news articles your scraping software suggests. These information will then tell you what products are trending in the market, what problems the people have, and where the big opportunities are for sales.
2.    Campaign Monitoring
To avoid experiencing a marketing disaster is to look at your competitor's marketing strategies and how well their techniques fare. The data to be analyzed here is the response to the PR campaign of your competitor. If their PR campaign yields a positive response, you may use the same or similar tactic as your competitor to grow your brand. If their campaign didn't do well, it should serve as an example of something you shouldn't follow.
3.    Search Engine Optimization (SEO)
SEO strategy for web scraping is about finding the right keywords you should use for your content. These keywords are the "most searched" in search engines like Google. Once you have the perfect keyword, you can use that keyword as part of your content title or an idea of your content. The more exact your keyword is, the higher it appears on Google's search page and that means one thing – more traffic to your website.
4.    Social Media Listening
Social Media Listening uses post engagements as a means to determine the potential of content to trend as well as a customer's opinion of it. An excellent example of a social media web scraping tool is Twitter Analytics.
Other social media platforms such as Facebook, Instagram, and LinkedIn have their own scraping tools. The best part of Social Media Listening is the data scraped doesn't come in spreadsheets but in easier to understand bars, graphs, and pie charts.
5.    Lead Generation
Finding the information of people you want to sell your product to becomes easier through web scraping. You can do this by using web data integration on social media platforms. Once you have found these names and details, you can now move them into your sales by sending them emails through your SMTP server.
Let's say that you're selling gaming accessories for mobile phones. First, you need to do some web scraping on accessory websites. Then, find those names or information of people who visited. Enter their information into the web data integration tool so you can find them on social media platforms. After finding the right match, target their accounts with your gaming accessory ads.
6.    Competitor Analysis
To use web scraping as a competitor analysis strategy, you need to do 3 things:
Scrape their site and know which keywords do well and do bad that your competitors are using.
Review their pay-per-click campaigns
Know how much your competitors are paying for ads, how much their budget is, and how well their ads do. You'll be able to learn where to put your ads while saving the promotion budget.
Receive updated information on how much your competitors charge for their products. You'll also know when your competitors do their flash sales or bundle selling. You can use this as information to make better decisions when conducting your own sales, launches, promos.
Final Thoughts
Web scraping is the best and easiest tool to use if you want to know where, when, and how to market your products. For brand growth, you should always aim to be relevant by appearing on top of every search page within your niche. To do this, make sure that your content or website has the right keywords for searching. SEO for web scraping will help you find the right keywords. And the longer you stay at the top, the more traffic your website gets and the faster your business will grow.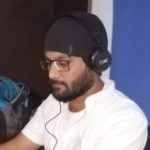 Kamran Sharief
I write about technology, marketing and digital tips. In the past I've worked with Field Engineer, Marcom Arabia and Become.com. You can reach me at kamransharief@gmail.com
Related posts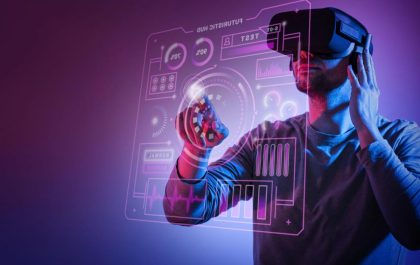 Top 10 Business Tech Trends of 2023
For organizations to succeed in the fast-paced world of technology, being ahead of the curve is crucial. Staying current on…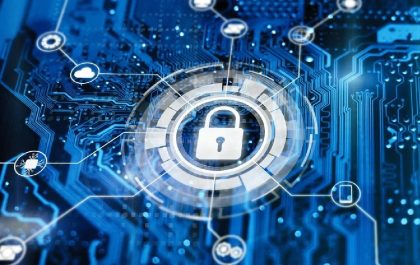 Cyber Security Behind NFTs: Are You Safe?
With the rise of cryptocurrencies, we've seen all kinds of digital assets hit the market. NFTs were a craze a…