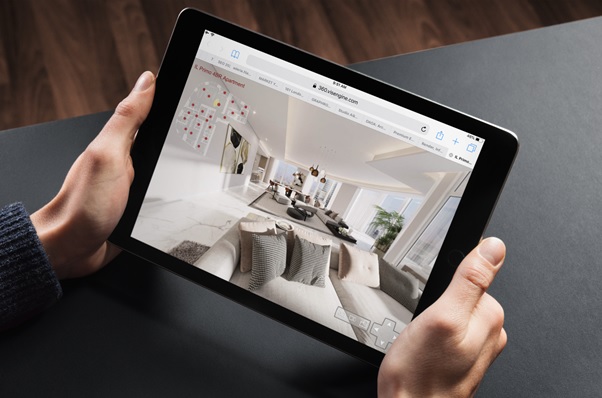 Virtual Tours for Real Estate
VR technology has been receiving quite a lot of attention for a while. Although it actually began from the gaming industry, its scope is expanding every year. It's no surprise that many old-fashioned markets were fast to tap into the potential of virtual reality to innovate their business.
Virtual tours provide users with an immersive experience that is close to a real visit to the property, thus saving time both for sellers and buyers and enhancing businesses' online presence. Don't know how it works? Just have a look at a good example of a virtual reality house tour by Visengine.
If you're hesitating about whether it's worth integrating virtual tours into your real estate marketing strategy, you're in the right place. In this post, we're covering pros and cons of 3D tours for real estate to help you make a reasonable decision. Let's get down to business.
Benefits of Virtual Tours for Real Estate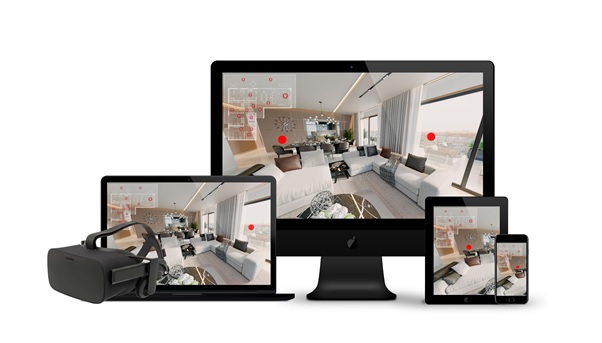 Source: https://360.visengine.com/vr/02/vr_11.html
Accurate representation
It's better to see it once than hear about it a thousand times, right? And what about virtual tours? They are way more than just seeing. VR tours are all about experiencing and exploring. They enable users to dive into an immersive environment and investigate each and every detail in the house from any angle they wish. Amazingly, virtual tours can also feature real-life views from windows.
3D tours are safe
COVID-19 has dramatically changed the business landscape, forcing companies to either hit a pause on their business or invent more creative ways to provide their services. Above all, people's health and safety are what really matters. That's why virtual tours are the best way to demonstrate your product without putting anyone's safety at risk. By providing your potential customers with this option, you say how you care.
Virtual tours are available 24/7
Compared to in-person showings, 3D tours possess a clear advantage of being available round the clock, so your potential customers don't have to depend on agent's availability.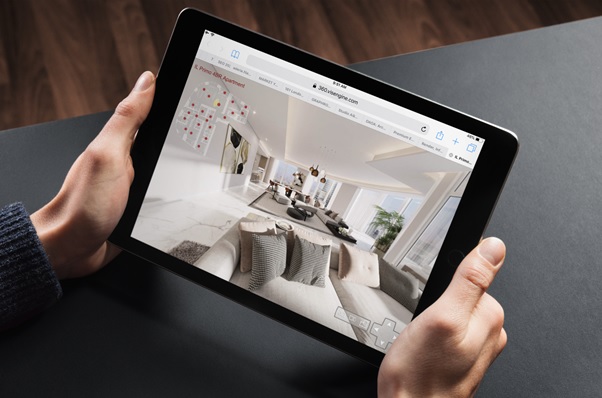 Source: https://360.visengine.com/emaar_p4_7/#pano42/-56.4/12.9/50.8
Virtual tours save time both for buyers and sellers
It's definitely worth mentioning that shoppers can view houses from the comfort of their homes, saving their precious time they could spend on real visits to numerous locations. As a real estate agent, you benefit from this too: online virtual tours mean less showings. Finally, a virtual tour can be viewed by many users at a time, which is impossible with real visits.
It helps attract a wider pool of customers
Although virtual reality has been around for a while, it's a genuine innovation for real estate. Compelling 3D tours are the best way to showcase your property online, and no one would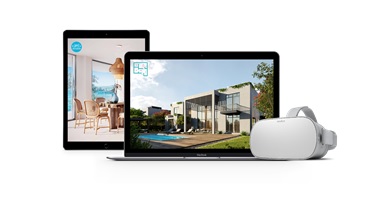 argue that they go above and beyond conventional photography. Just give 3D tours a try and watch how your website traffic goes up.
You get only high-intent buyers
Since people have a lot of time to review and consider options they viewed with the help of 3D tours, they are very likely to narrow down their lists before they arrange a showing. As a result, you conduct showings only to those who really feel like buying.
Forget about the bulky physical mock-ups
Lucky we are, digital innovations deprived us of the burden of using physical models of buildings. And that is an unbeatable argument in favour of virtual tours. You don't have to produce bulky models, large mock-ups or enormous piles of printed stuff. If you take part in
real estate exhibitions and need to demonstrate your product, there is nothing more convenient than a VR tour.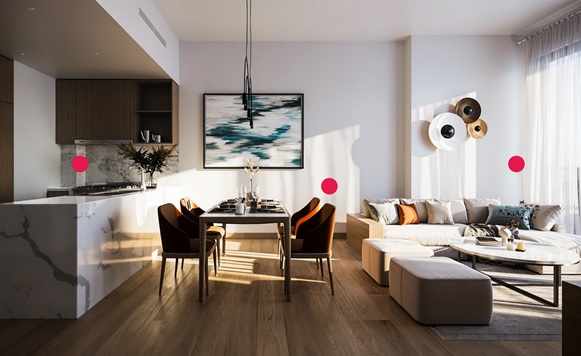 Source: https://360.visengine.com/portfolio/meraas_vrt/m2/v7/#pano10/145.0/0.0/60.0
Virtual tours are easy to edit
As most digital products, 3D tours can be modified. It's super helpful when you've made changes to an off-plan construction. Editing a virtual tour doesn't take so much effort if compared to modifying or sometimes creating a new physical model from scratch.
What is more, depending on configuration of the program, you can allow users to make changes while they're taking their 3D tour, for instance, modify the color of walls. Mind-blowing tech, isn't it?
Disadvantages of Virtual Tours for the Real Estate Industry
Low cost-efficiency for small projects
To begin with, virtual tours are a fairly cost-efficient tool to promote large projects like residential complexes or villas. Still, they aren't very likely to pay off within small individual projects.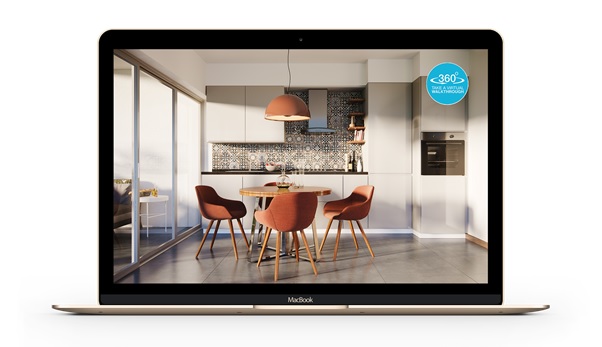 Source: https://360.visengine.com/portugal_vrt/
Virtual tours are a bit pricey
Secondly, it's a no-brainer that innovations cost money. The price for virtual tours is determined by utilizing costly devices and involving well-paid experts. So before you make your final decision, you should weigh up the cost of creating a VR tour and the potential revenue it can bring. And in case you are determined to use 3D tours for property promotion, it's a wise idea to allocate a separate budget for implementing this tech in your marketing plan.
Need for special equipment
In addition, it depends on who and how created a virtual tour, but in some cases, the user will have to use special glasses and a management console. However, today's competitive market offers options that smoothly run on any device: a computer, a tablet and even a smartphone with no need for any additional equipment. So make sure to ask your potential VR tour creators if their products are compatible with different platforms.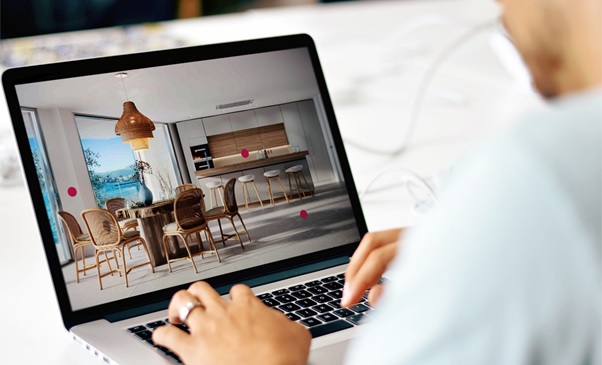 To Wrap it Up
All in all, a virtual tour is a perfect tool to demonstrate the property to potential buyers. We dare say that the wow-effect of an immersive 3D tour is guaranteed. However, apart from their high marketing value, virtual reality tours for real estate have a couple of drawbacks as well. So it's up to you to decide if you really need to integrate this technology into your marketing plan after you thoroughly weigh up all pros and cons. Hope we helped you to take a well-informed decision.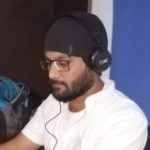 Kamran Sharief
I write about technology, marketing and digital tips. In the past I've worked with Field Engineer, Marcom Arabia and Become.com. You can reach me at kamransharief@gmail.com
Related posts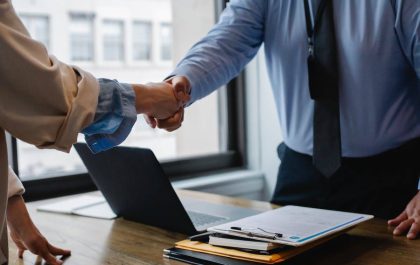 Things to Keep in Mind While Choosing a Corporate Travel Agent
Businesses that require regular employee travel must be careful to select the best corporate travel agent. By effectively managing all…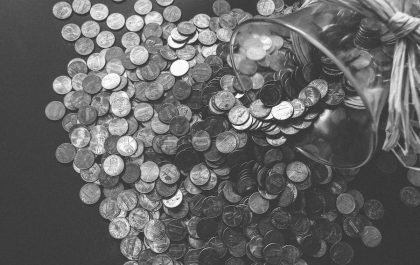 Why Saving Money May Not Always Be the Best Choice
You place your bets at Google Pay bookmakers, but there's that lingering feeling that you could allocate this money for…