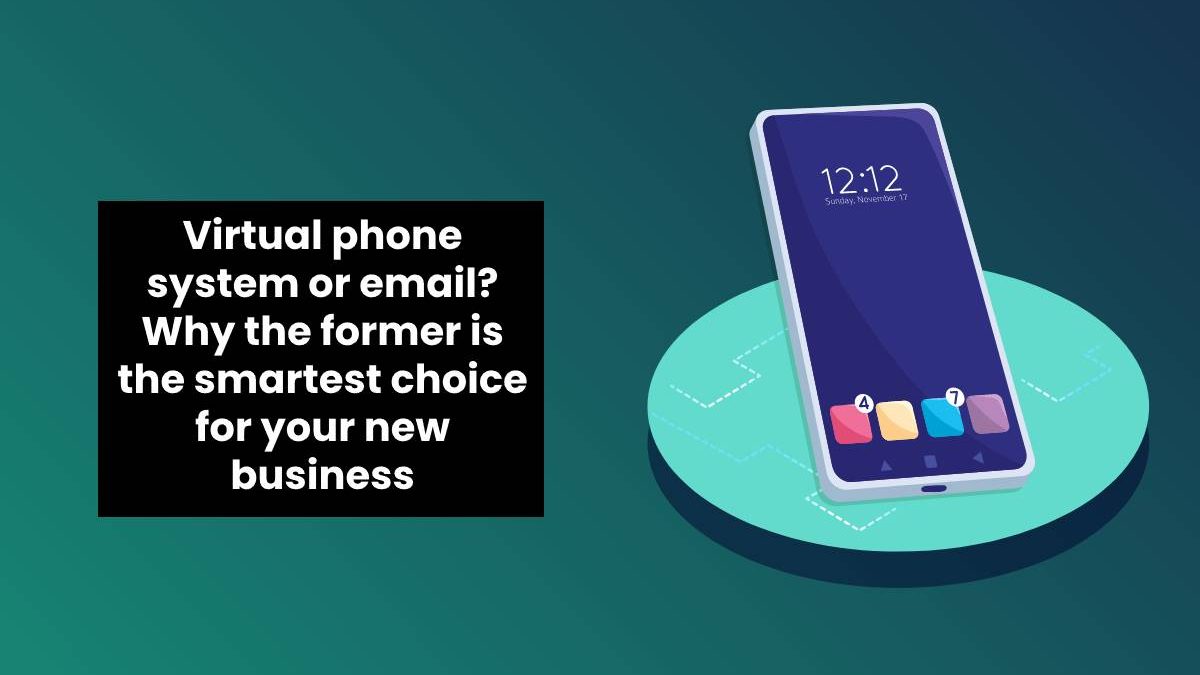 Virtual phone system or email
Although email is a time-tested tool that can be effectively used by businesses, small business owners, freelancers, and entrepreneurs around the world, there are still some drawbacks that make it not the most reliable or convenient communication method. Instead of sitting at your computer and typing away for hours responding to all of your unread emails, why use a more effective communication method that is easier, quicker, and more convenient?
Try using a virtual phone system instead of email to quickly contact your customers, get in touch with your business partners, and update your team members on the newest tasks. By being able to connect with others using any type of digital device that has an internet connection, you can send notes while you are on the go. It doesn't matter if you are in the car in the parking lot, sitting at a cafe, or in the comfort of your own home – a virtual phone system provides you with the ability and flexibility to stay connected no matter where you are.
But how do you respond to the naysayers who love the traditional feel of email? Let's see a few reasons that email is not the most convenient method of communication and why a virtual phone system can help take your new business from obsolete to beating out the competition!
Virtual phone system vs. email – which one is best for your business?
Before we go over the benefits of using a virtual phone system for your new business, let's go over a few of the most common drawbacks of using email. Even though it has been around for a very long time and it is the preferred method used by many businesses and corporations alike, it may not be the most effective, convenient, or fastest method of relaying information.
Information overload
One of the main drawbacks of using email to send information to someone in your team or a client is that you can potentially send too much information in one go. If you are considering sending someone one proposal over email, it can end up being too much information to digest at one time. Haven't you ever opened an email with the guidelines for a new project and found that you are immediately overwhelmed? Since email provides the space for you to compile numerous paragraphs and information into one section, it can lead the sender to include excess information that is not necessary.
Lacks personality
The second reason why email may not be the best choice for small business owners is that it can lack a personal touch. If you are a new business, you need to create a deeper relationship with your customer so they will keep coming back for more. As a new business, creating personal relationships is key to being able to beat the competition. If you send emails with no personalization – like you do not include the recipient's name or any type of insightful information – users will typically disregard or move this email to their spam folder.
It can be annoying
The next reason that email might not be beneficial for small business owners is that it can be annoying to new clients and customers. If you have received customers' email addresses by having them sign up for special deals and coupons, it can be tempting to send them new deals and coupons every day of the week – however, this will only cause them to be annoyed at your constant communication. By pestering them and constantly sending new emails, it can actually backfire on your current marketing strategy.
Can cause miscommunication
The final disadvantage of using email is that it can cause miscommunication. If you find that you are sending your emails and the responses you are getting do not seem to make sense, it might mean that you are sending too much information at one time, your wording is not clear, or the message is being lost in translation. In this case, you need to come up with a new communication method so that both parties leave the interaction happy and understand the takeaway of the conversation.
Use a virtual phone system as a small business owner instead!
As you can see, using email has many drawbacks that may not make it the best choice for small business owners. If you are using email as your preferred method of communication as a new company, consider switching to a virtual phone system. Not only can this method help you avoid miscommunication and add a personal touch to your messages, but it can also prevent information overload and annoying your clients.
Ways to use
Even though new technology can always seem daunting to those who like the traditional time-tested email, using a viral phone system is acutely very easy to figure out and simple to set up. Instead of worrying about how you are going to use a virtual phone system and set it up in your new office space, using this technology will only take less than one workday to fully install and master. A virtual phone system works off a reliable internet connection, so as long as you are using a device that is connected to a local WiFi network, you are good to go!
Additional features
The second benefit of using a virtual phone system is that you can include additional features to make the technology even more convenient, such as adding on mass text messages, voicemail services, forwarding services, and a virtual receptionist.
Cost-effective
The last benefit of using a virtual phone system is that it is a cost-effective alternative to using other types of technology that are not as effective or easy to use. A virtual phone system is widely accessible, flexible, versatile, and will not break the bank – everything that you need as a small business owner trying to make a name for themselves!
Conclusion
If you're a small business owner who is struggling to connect with your clients, try using a virtual phone system instead of email to contact your clientele base and reach your target market. By using a virtual phone system, you can enjoy the user-friendliness, flexibility, versatility, and cost-effectiveness of this technology.
Related posts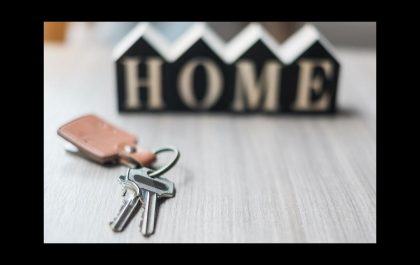 5 Tips When Purchasing Your First Home
Home ownership is a big financial commitment and there is a lot of information to take in. These 5 tips…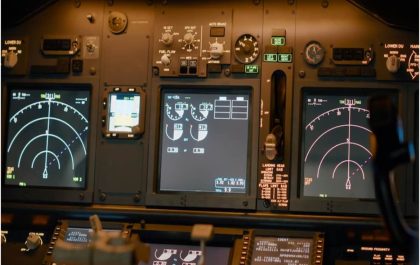 The One you Think is Most Important to Spotlight "Flight Sim Panels"
Flight sim panels are hardware devices that replicate the controls and instruments of a real aircraft cockpit. They can be…