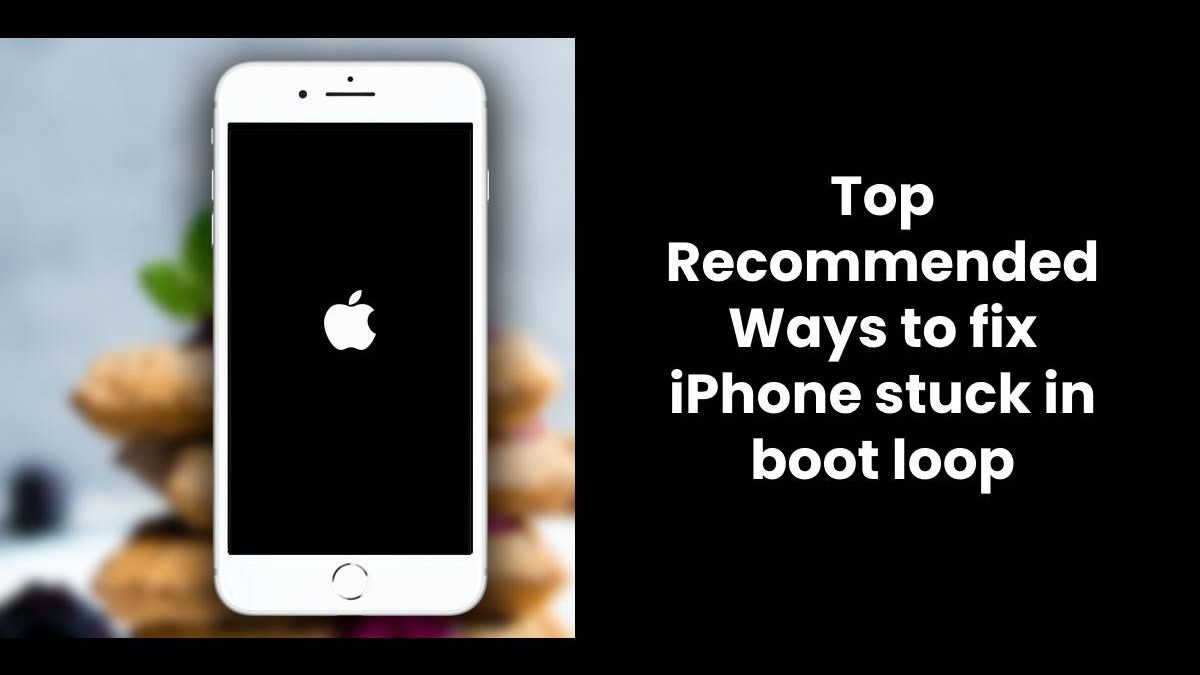 Introduction
Are you struggling to fix your iPhone stuck in boot loop? Tired of trying different ways to fix it? If yes, don't worry. You're not alone. There are thousands of people who want to get out of this situation but don't know how and what to do.
iPhone stuck in boot loop is one of the most frustrating issues, which never restores on its own. This is why we made this guide for you guys. In this post, we will walk you through the step-by-step process of fixing an iPhone stuck in the boot loop in just a few minutes with quick steps.
Part 1: What causes iPhone stuck in boot loop?
There can be single or multiple reasons behind the iPhone being stuck in the boot loop problem. So, before knowing the effective solutions and doing iOS system recovery, you must figure out the causes.
One of the primary causes behind the iPhone stuck in boot loop is software updates. If you are updating the old iPhone OS to a new one using iTunes/Finder, it may get stuck in the middle. It mostly happens because of the poor network connection and turns out as the most common cause to leave an iPhone in the boot loop.
Jailbreaking should always be done by an expert. If you have tried to do it on your own without any knowledge, this can put your phone in trouble. It may fail to run properly and even complete simple tasks.
Damaged Battery Connectors
In case you have replaced the battery recently or dropped your iPhone, the probability of battery connector damage is high. Older devices are at the highest risk of facing this problem.
Part 2: Top Solutions to fix iPhone stuck in boot loop
After experiencing the iPhone boot stuck issue and knowing the causes, you can read the most appropriate solutions here. Sometimes, you won't need any additional tool for iOS system recovery if you are doing it the right way. But, exceptions are there when your iOS device is not working after hard reset and using iTunes. In the worst cases, you will have to use the get the right tool to fix the iPhone keeps restarting loop. Hence, we have recommended the best tool here along with two different ways to get back your iPhone running smoothly.
Method 1: Hard Reset iPhone
Sometimes, a hard reset can fix your iPhone easily. For the hard reset, you need to do the following:
Hold the power and home buttons in the iPhone 6 and earlier models till you get a blank screen with an Apple logo.
Keep pressing and holding down the Power and Volume down button simultaneously to get the Apple logo screen in the iPhone 7 versions
For the latest iPhone models above iPhone 8, press "Volume Up" and release it. Do the same with the "Volume Down" button. Next, repeat with the Side button for the Apple logo to appear.
Method 2: Fix iPhone stuck in boot loop using iTunes
You can take the help of the iTunes application for fixing the iPhone stuck in the boot loop. This will work even after putting your device into DFU or recovery mode. Install the latest iTunes on your device to start the process.
Step 1: Connect Your iTunes
Connect your iOS device to your Mac and launch iTunes irrespective of its model and version.
Step 2: Check the Problem
iTunes will figure out the problem for your device. It will show you a pop-up message where you can choose the "Restore" button. In case the pop up not come, click the "Summary" tab and then "Restore iPhone". Wait for the process to finish.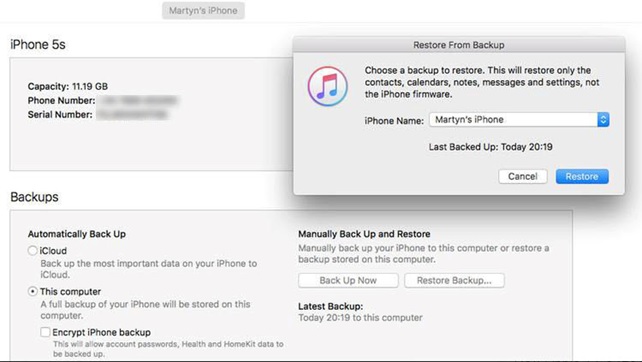 Method 3: Fix iPhone boot loop using Dr. Fone iOS System Repair [without data loss]
Have you failed to eliminate the iPhone keeps restarting loop problem with the above solutions? It's okay if they are not working in your favor. Why not try a third-party software that can do the required job efficiently?
Meet Dr.Fone – System Repair tool for iOS device! It can rescue your phone from system issues.  For example, when your iOS is dealing with software or update issues, then Dr.Fone can repair it without causing any data loss.
Whether you've met iPhone boot loop, freeze on Apple logo, etc. problems, all those can be easily fixed with Dr.Fone's repair tool. But remember, your device will move back to the latest version if not updated or to the old version in case of jailbreak.
Step 1: Install Dr. Fone
Visit the official site of Dr. Fone system repair to download and install it in your system. Run it and choose the "System Repair" from the interface.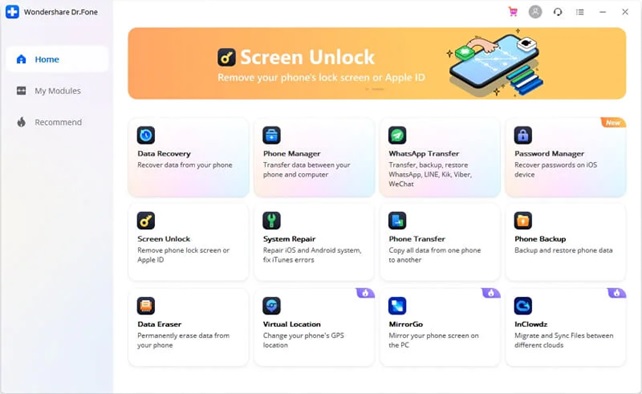 Step 2: Connect Your Device
Connect your iOS device to the PC or Mac using a lightning cable. The tool will detect your device automatically. Now after the device connects successfully, two options will appear – Standard Mode and Advanced Mode. If you want to keep the data, select Standard Mode because advanced mode will erase all the data.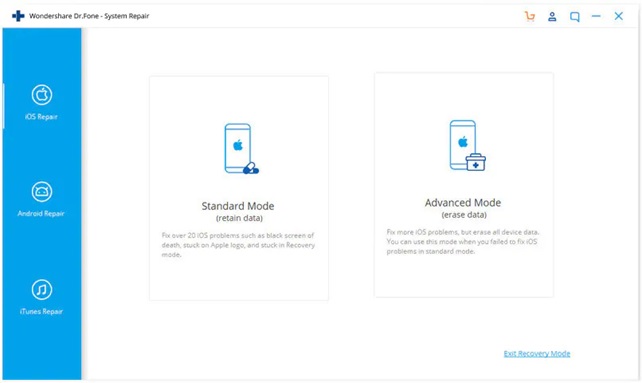 Step 3: Download the Firmware
When you are done with the selection between the two modes, it will detect your device model and show available versions. Choose the desired one and then click on "Start" to download the firmware. Stay connected to a stable internet connection to avoid interruption.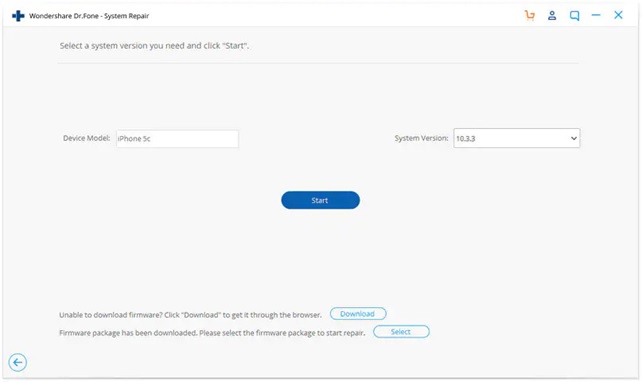 Step 4: Finish the Verification Process
Your job hasn't ended yet. It's time to wait for the verification of the downloaded firmware. When the tool ends up doing it, click "Fix Now" to turn your iOS device normal again. Be patient for the iOS device to startup.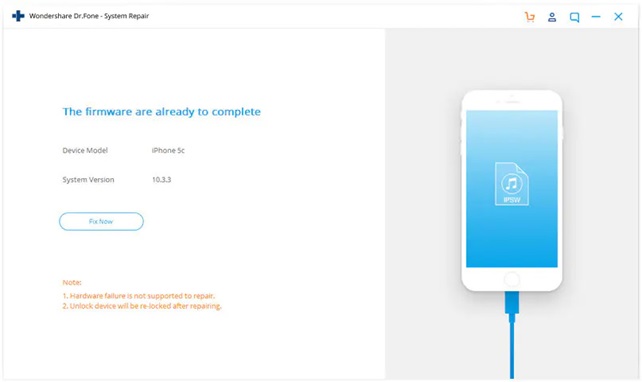 Final Words
No more your device will suffer from iPhone stuck boot loop problem and even when happens, you know what needs to be done for iOS system recovery. For more such tips, keep connected to us.
Related posts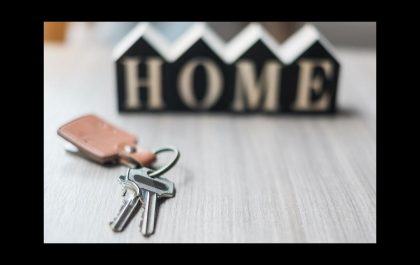 5 Tips When Purchasing Your First Home
Home ownership is a big financial commitment and there is a lot of information to take in. These 5 tips…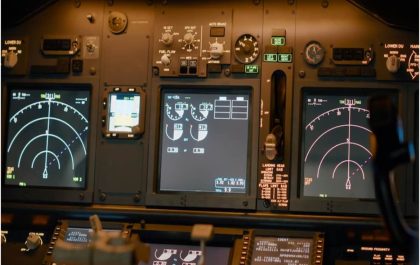 The One you Think is Most Important to Spotlight "Flight Sim Panels"
Flight sim panels are hardware devices that replicate the controls and instruments of a real aircraft cockpit. They can be…