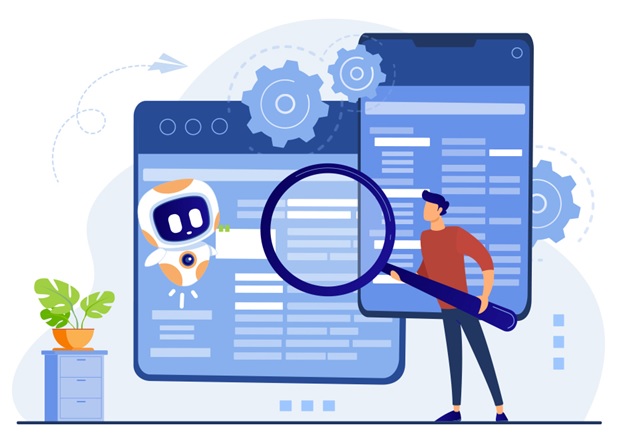 The Top 7 Most Used Search Engines
Are you the owner of your own brand and want to know how potential customers talk about your specific products? Implement an internal site search engine.
The internal search function is one of the most important on the site. Even if your resource has an intuitive navigation and interface, it is important to give people what they want. And people want to search directly for what they need. That's what the site search engine is for.
It remains simply to choose the appropriate platform that offers a product for internal search. Consider the top 7 best Search Engines and make your choice.
Coveo
This is another search engine example with personalized search, which allows you to improve customer interaction with the brand. The site search engine is suitable for retailers, large and medium-sized enterprises, brands, and industries. Using Coveo intelligent search, you can represent:
relevant and personalized content;
recommendations and tips;
Coveo works with databases, so you can organize an online search inside the database and simplify many workflows. Moreover, the company bought artificial intelligence technology, as well as e-commerce. Now the platform's capabilities will be expanded and improved. Therefore, Coveo justifiably gets into the search engines list.
Evinent Search
Evinent is a search engine example that can be integrated into the store in a few hours. Moreover, you can connect it to an existing infrastructure without violating the main functionality of the site. Smart Search is suitable for integration with various e-commerce platforms from Shopify to Weebly.
With the help of search engine company Evinent, it will be possible to render assistance to customers to find what they need. It can increase the sales ratio and improve search results due to competent search engine analytics.
The main features of the Evinent site search engine:
Search analytics: audit queries, view charts and tables, more.
Preview search results.
Autofill.
Custom filters.
Spelling fixes.
Multilingualism.
Synonyms.
Morphology.
Voice search.
Algolia
Algolia Search is a flexible search that allows you to show customers results in milliseconds (200 times faster than many competitors). This is one of the Best Search Engines with which developers can rely on a simple API and create an experience at the heart of the company's applications. You can install flexible search both on e-commerce sites and use it to improve the performance of virtual reality.
For fast operation of queries in different parts of the world, the company has created a distributed search network – DSN. Thanks to it, data is duplicated automatically in different places. When a person enters a request on the site, this request immediately goes to the nearest data processing center. Therefore, the processing period is significantly reduced.
Site search engine Algolia functions:
Analytics.
A/B testing.
Synonyms.
Personalization.
Optimized ranking of results to increase conversion.
Offers on request.
Search.io
The best search engines also include artificial intelligence search Search.io. This solution has already been chosen by more than a thousand site owners thanks to the patented AI search technology to achieve fast results. Due to artificial intelligence, there is no need to write rules, synonyms and more. The service independently provides the best user experience without involving the strength of the team.
Among the main functions of site search engine Search are the following:
A/B testing.
Personalization.
Natural language processing.
Relevance based on AI.
The search understands queries by brand, size, shape, with spelling errors, and supports different languages. In addition, query comprehension functions called «pipelines» have been added. They are necessary for issuing relevant search results, setting rules for prioritizing results.
Swiftype
The Swiftype search allows companies to sell more because it displays relevant content to users. Installing the program is very easy. It is enough to enter the site address so that Swiftype scans it and creates a search engine company. This is convenient because you don't need to write code. That is, an intuitive high-level search can easily appear in a short time.
Swiftype suggests using the Swiftype Search Overlay to display the results on each page without changing the markup of the site.
Functions of one of the best search engines – Swiftype:
Autofill.
Search refinements.
Multilingual support.
Correction of spelling errors.
Stemming.
Synonyms.
Matching phrases.
Matching phrases
Swiftype offers competent analytics to evaluate search results and study how users interact with the customer's search experience.
Lucidworks
Lucidworks entered search engines top as a search solution that is built on top of a search engine with Apache Solr source code. The company provides professional services and a powerful search solution with various functions, such as autofill and spell checking.
The first Lucidworks application available is Connected Search, which works on the basis of artificial intelligence and helps companies manage complex user queries. This solution will be an excellent choice for companies that have complex content catalogs. With the help of Connected Search, it will be possible to better understand the wishes of users in the search.
Lucidworks Connected Search offers all the necessary solutions for the simple search that users expect:
Analytics and dashboards.
Setting up the relevance of the search, adding/updating/viewing the relevance rules.
Proposed requests and documents.
Detection of spelling errors.
Automatic identification of synonyms.
Typesense
Site search engine Typesense is a convenient and modern solution with source code, which was created from scratch based on advanced search algorithms. The program is included in search engines top thanks to instant search results with a speed of up to 50 milliseconds, as well as numerous functions:
Automatic error correction.
Fast and flexible sorting of queries.
Showing the results during the introduction.
Storing user data in a single index.
Dynamic sorting of queries.
Grouping and filtering queries.
Geo- and federated search (for one or more collections in a single query) in search engines top thanks to instant search results with a speed of up to 50 milliseconds, as well as numerous functions.
Typesense is suitable for processing large amounts of data, designed to provide ease of management.
Do you need a smart site search engine? Read the description of each of them in more detail. That is why we have prepared this list of search engines. Many companies offer to evaluate the main functions for free. Try it! This will greatly simplify your choice
Related posts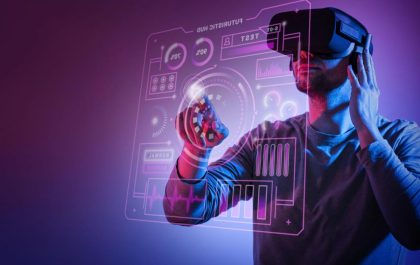 Top 10 Business Tech Trends of 2023
For organizations to succeed in the fast-paced world of technology, being ahead of the curve is crucial. Staying current on…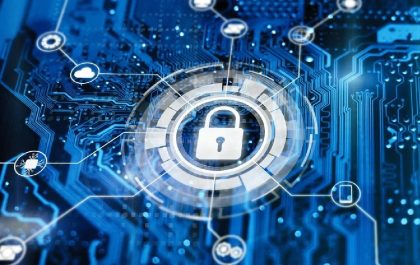 Cyber Security Behind NFTs: Are You Safe?
With the rise of cryptocurrencies, we've seen all kinds of digital assets hit the market. NFTs were a craze a…